On 24th November 2019, thousands of people marched from Barakhamba Chowk to Jantar Mantar for Delhi Queer Pride 2019. It was a day when the LBGTQIA community and its allies got together not only to celebrate freedom, individuality, authenticity, but also to protest against the oppressive Transgender Persons (Protection of Rights) Bill 2019 that is being discussed in the Parliament today. Transgender activists across the country regard this bill as a gross violation of transgender rights.
The bill requires trans people to be 'certified' by the district magistrate to have their identity recognised. Moreover, if a person is to change their preferred gender to male or female, they would need to show documentational proof of SRS (sexual reassignment surgery) and other medical interventions. This is grossly dehumanising and takes away trans people's right to self-identification which was guaranteed by the NALSA judgement of the Supreme Court.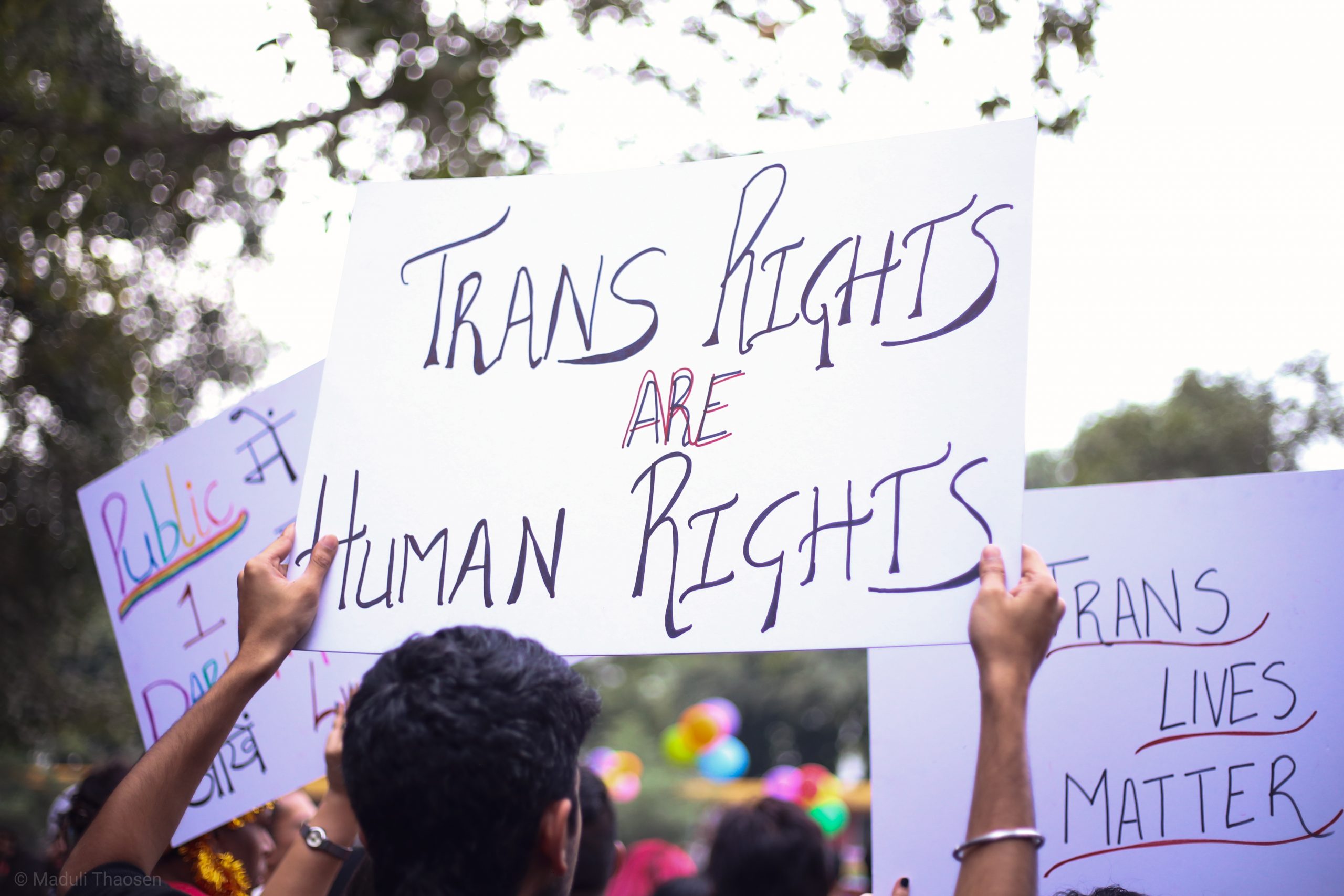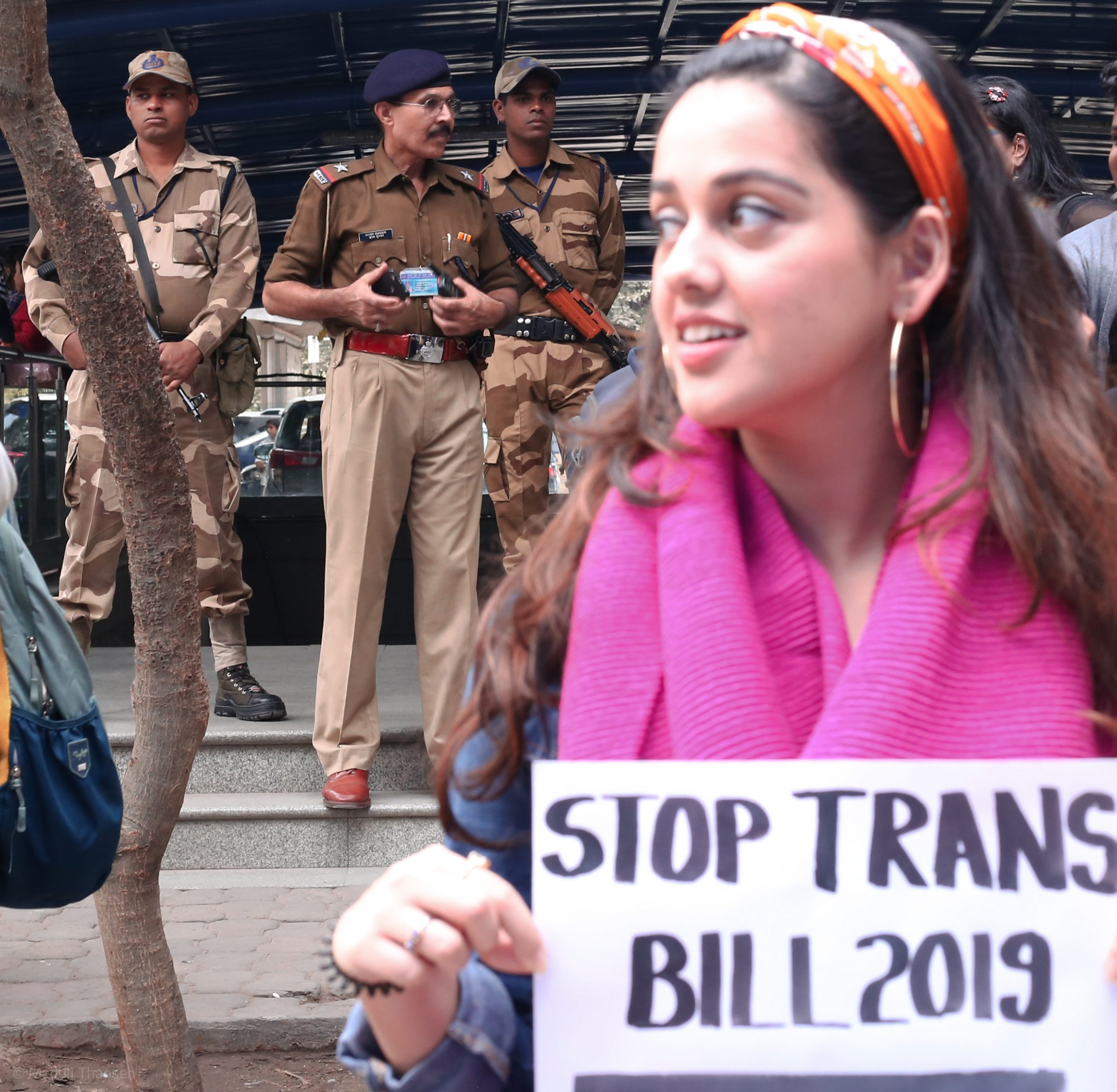 The bill also requires the court order to decide where a trans child will live — either with biological family or the community family — as another blatant human right violation. Moreover, the bill groups intersex people under the definition of transgender, thereby conflating sex and gender and completely disregarding the distinction in identity and experiences between the two. This is a horrifying misrepresentation and an invisibilisation of intersex persons and their concerns.
The bill was passed by the Lok Sabha on 5th August, without any debate, amid chaos due to abrogation of Article 370 in Jammu & Kashmir on the same day.
Also Read: A Critique Of Transgender Persons (Protection Of Rights) Bill, 2019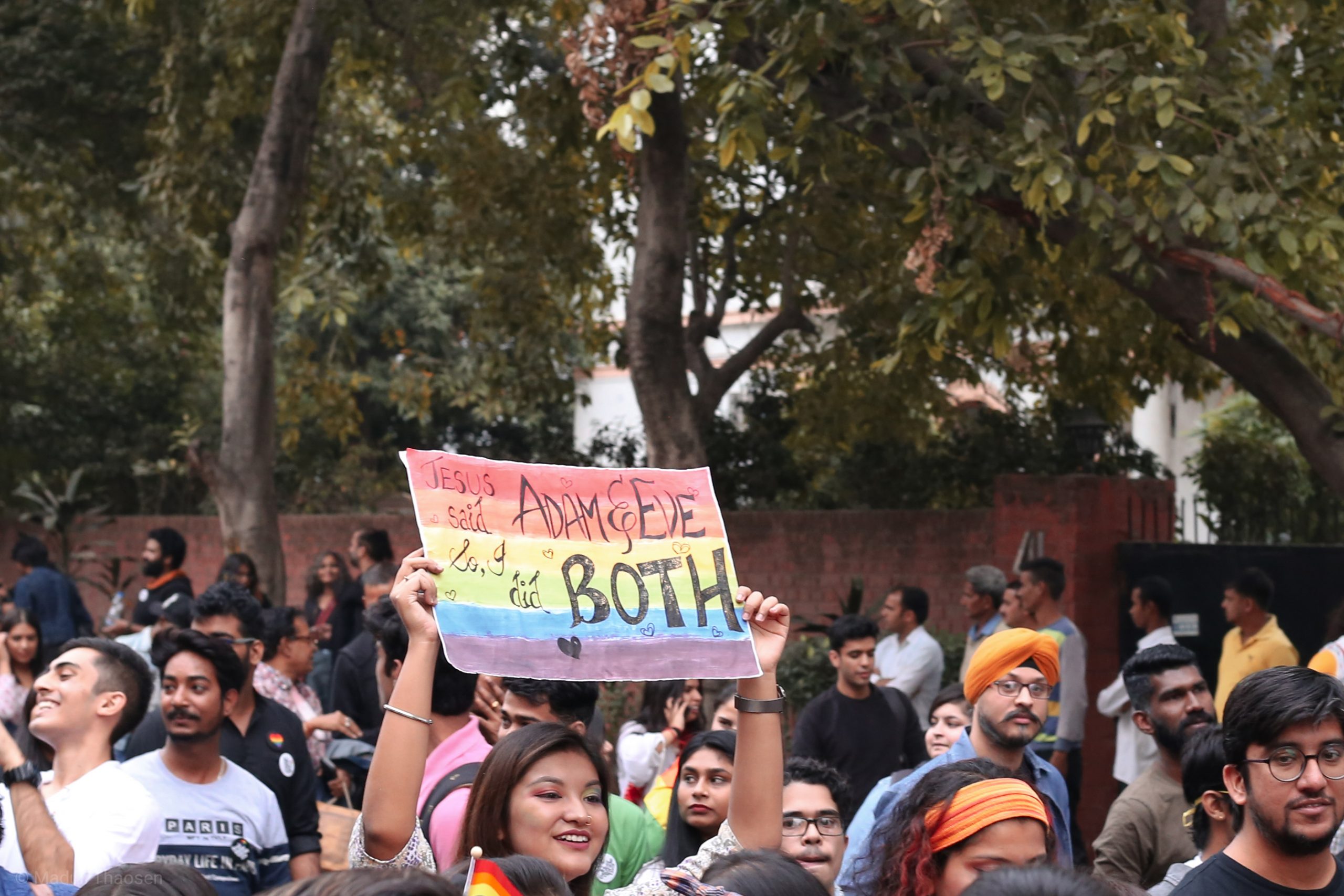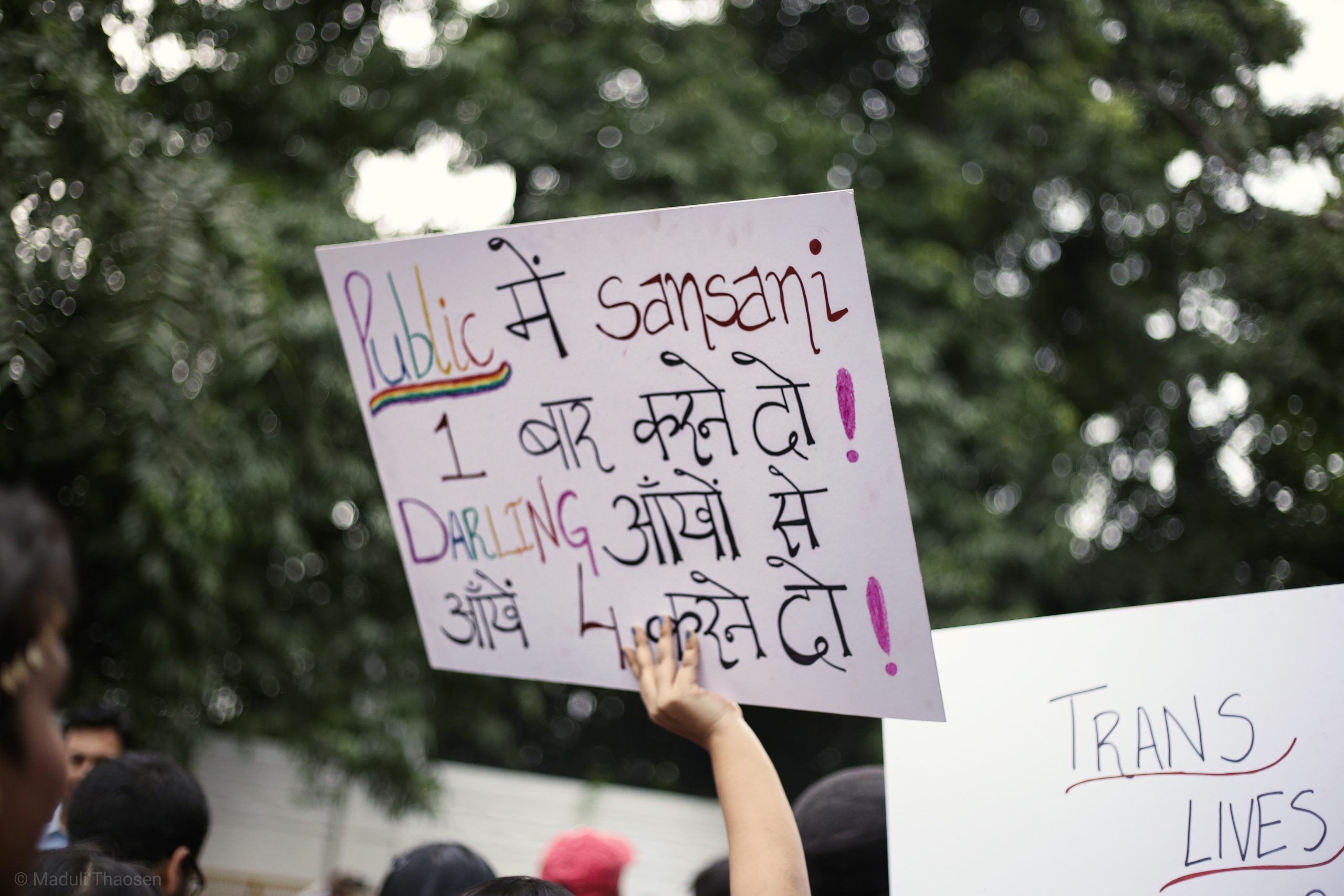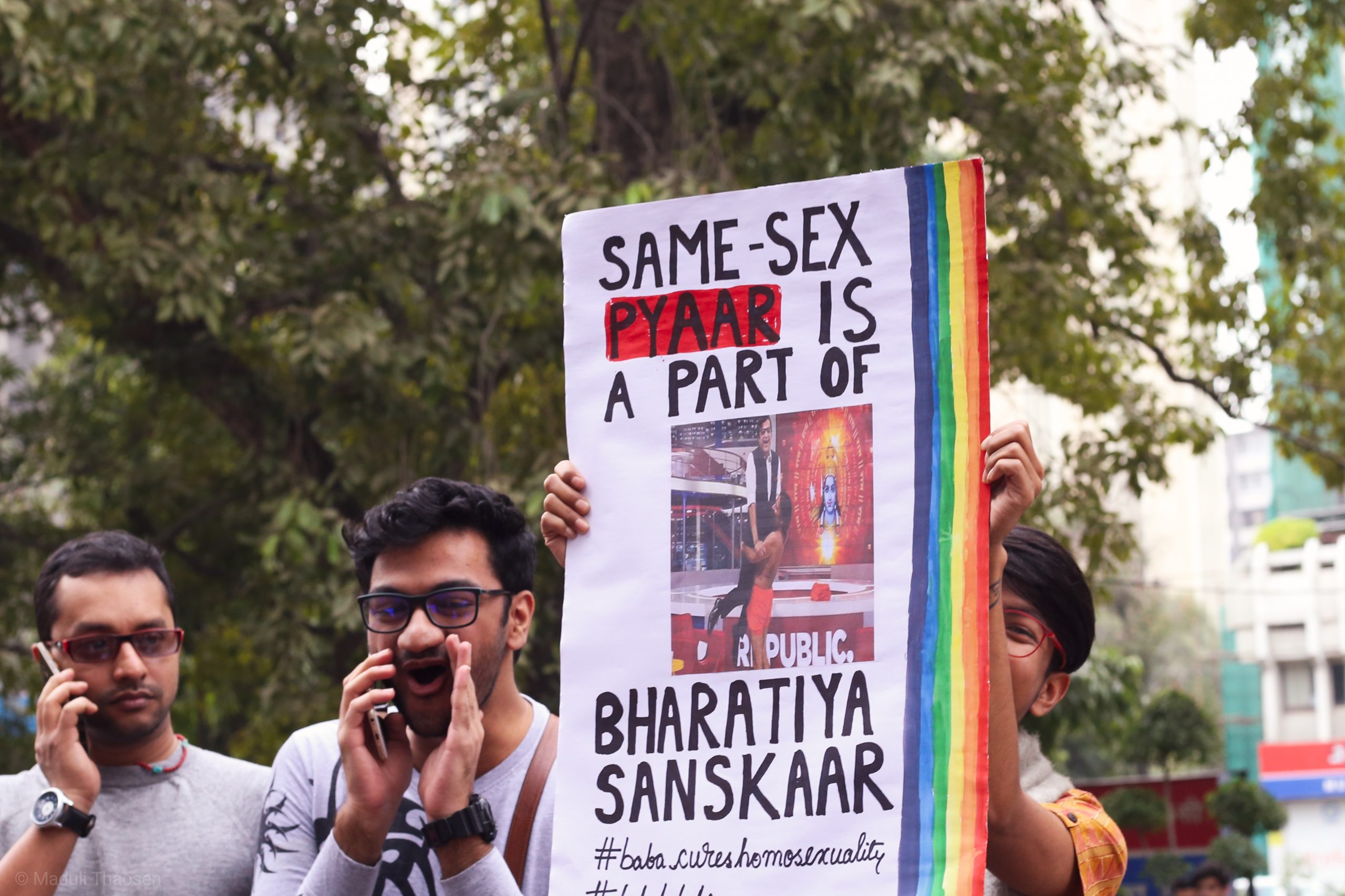 ---
Photo Credits: Maduli Thaosen