Editor's Note: FII's #MoodOfTheMonth for February 2023 is Love In Post Modern India. We invite submissions on this theme throughout the month. If you would like to contribute, kindly refer to our submission guidelines and email your articles to shahinda@feminisminindia.com
---
At varying generations, love means and feels different, as various individuals express love diversely, and romantic love is one of the most complex of all. However, from the experience of someone very close, post-50 – relationships, love, and sex, everything holds a distinct meaning. Though, as a woman, when you are single, widowed, or divorced, things become even more complicated.
According to a study, romantic love can be categorised into two; passionate love and companionate love. Passionate love usually means "being in love" when people feel strongly about each other, cannot stop thinking about each other, and want to do things that can make their partner feel special. While companionate love is, "not felt as intensely, it's complex and connects feelings of emotional intimacy and commitment with a deep attachment toward the romantic partner".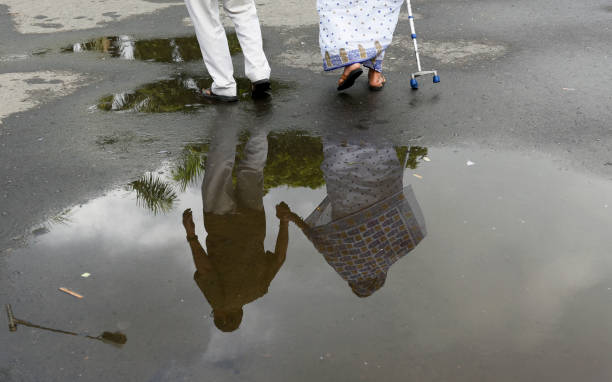 In other cases when these feelings are not reciprocated, they tend to corrode the relationship over time and lead to estrangement between partners. In many cases, this realisation happens fairly later in women who have been married for years with kids and household or work. Denial is the biggest part of most unhappy relationships.
Many young men or women often replace unhappy relationships with work, friends, learning new things or just occupying themselves enough to not feel empty. But post-50s there are fewer distractions and far more time to spend on hand.
What it's like to be 50 and single
Sonali* is 52 years old and has recently separated from her husband after contemplating the decision for more than a decade. She describes her life as a single mother of two, where both of her kids are settled elsewhere. "I am living with my mother and it's all fine, I know that my kids are going to settle outside and though I may visit them I have decided to live in my own house. But I really wish, I could have someone with whom I could share this space and my feelings, with whom I could go on dates, watch movies or just chill."
She further tells FII, "Most of my life I was busy taking care of the house, finances and the kids, I had stopped loving my husband way back because we were different people. But now as I am turning older I really wish I could have someone like-minded, but if only that was a choice."
While divorce within Indian households is considered a big taboo, wanting companionship after one's spouse's or partner's death is a much bigger problem. Most of the women who have been widowed in India hail from a position where they are not just emotionally dependent on their partners but also financially.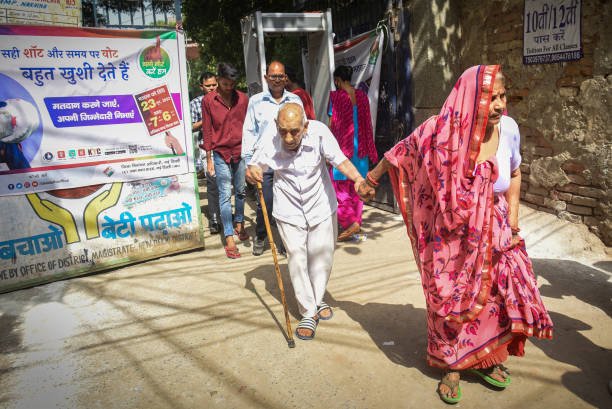 According to a BBC report, "India is home to an estimated 40 million widows – approximately 10% of all women. Within which ageing women are more vulnerable than men. Without any financial security or welfare infrastructure, many of them are abandoned in Vrindavan- where they live off charity while they wait to die". While the other half are urban women who often have to abandon their homes or depend on their children for their living. Therefore before even thinking of giving a second chance at love they actually have to devise a plan to start their whole life from afresh.
Also Read: Love In India: Bridled Or Unbridled?
Therefore, while there are both single men and women that exist, women who are single are more impervious to the thought of love or giving a second chance at love or even companionship.
Where is the choice?
Within the context of India, divorce is seen as an act of shame, an alien concept that has colonised the minds of young modern women. As a result, most of the women continue to stick in their loveless marriages. While those who do get divorced and find someone to love, often end up feeling guilty and sacrificing their happiness.
According to the 2011 Census data, almost 15 million elderly Indians live alone and three-quarters of them are women. There are signs that some are interested in recoupling. However, women still remain hesitant because of the lack of choice.
It is important to note that women who are single especially post their 50s do not necessarily need companionship or are looking for love. In fact, according to an article by The Globalist, India has 72 million single women, this includes widows, divorcees, unmarried women and women who are separated from their husbands. It also includes 13 million single mothers who are heading households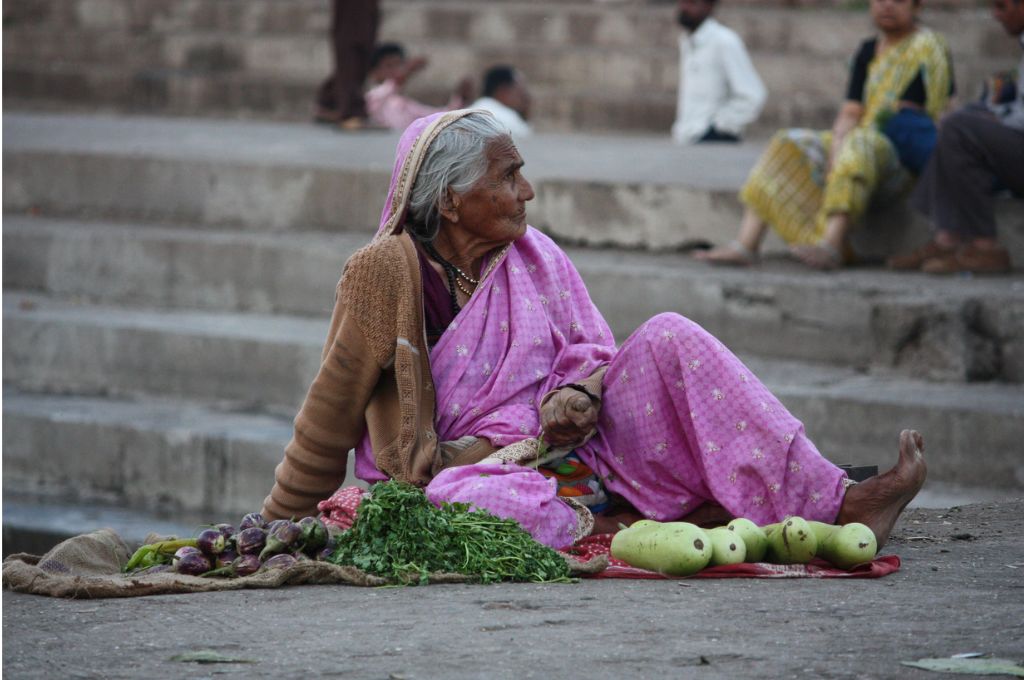 But having a choice to love is something that women still do not have, this may be the major reason why so many women do not look for it when they are busy working or taking care of kids. The stigma around women dating is prominent at all ages but as women grow older this stigma only increases.
While talking about her single life, Pooja* mentions to FII, "One of the worst things about being a single working woman is that every man thinks that you are available for them, I have had my friends' husbands flirting with me to an extent that they use to ask me for a drive at late hours and prefered if I didn't tell their wives about it." While it may be the regular flirting or the insecurity of living alone in a house that bothers single women, there are much bigger problems for women who are financially dependent on their husbands.
Also Read: Looking for Love: A Deep Dive Into Arranged Heterosexual Marriages
According to research, commissioned by lawyers Slater and Gordon, one-third of the women studied had at one time considered ending their marriage. Women were most likely to cite a fear of being unable to cope financially as their biggest reason for not separating, while for men it would be the impact on the family. As a result, most of the women end up becoming babysitters, grandmothers or caretakers for their kids. While in some cases women with no kids end up being an aunt who is dependent on their nephews or live with their relatives.
Giving a chance
Jimeet Gandhi talks about the second marriage of his mother after the death of his father. He says, "She lost her husband in 2013 when she was just 44. She was diagnosed with Stage 3 breast cancer in 2019. She underwent multiple chemo sessions and after 2 years came roaring back. She contracted the Delta variant while undergoing cancer treatment. She has been wracked with anxiety and depression since a time I cannot even remember. Most of the time, she was alone back in India as we pursued our careers elsewhere. But she didn't give up. She found love."
He shares this in a heartfelt post on how his mother broke all stereotypes and ignored all the backlash to prioritise her life over everything and he strongly feels that every person should encourage their single parents to find companionship.
Also Read: Pandemic Caused A Shift In Intimate Relationships With Longterm Consequences: Here Is How?
Natubhai Patel, 71 is the founder of a non-profit dating service that he started after the 2001 earthquake in Gujarat. Around 25,000 people were killed in the quake and many survivors were left without a spouse. As a result, Patel has helped many people find someone as a companion through their organisation. And while many members of the organisation may not look for love, all of them aspire to be with someone with whom they can feel companionship.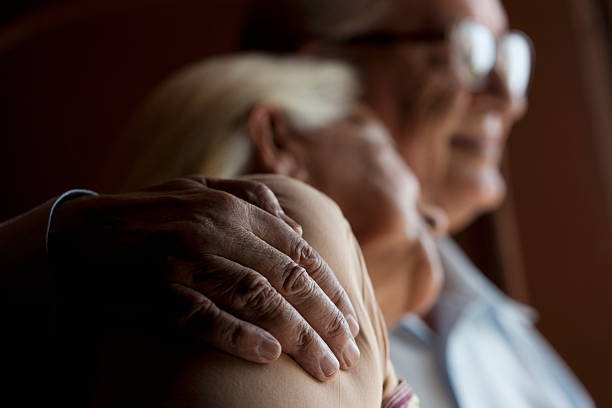 This setup works for people who eventually would want to be in a live-in relationship where they can co-dependent on each other. Patel does feel that most of the people in his organisation are men and women are quite hesitant to join because of societal stigmas, backlash from children and also issues with inheritance.
However, despite all of this, Patel has helped many people connect with each other and find companionship. He has also helped in providing counselling on how to convince children about the need for companionship for their parents.
Love is a choice
Love is something that everyone should have a choice in. Be it passionate, companionate or simply co-dependence. Every individual needs someone to come home to, and share their happiness as well as their sorrows. In times like this, most of the older generation is battling with the loneliness epidemic, a disease that increases the risk of mortality by 26%, loneliness is also responsible for a 64% increase in the likelihood of developing clinical depression, and is predictive of suicide.
Hence, it is essential to consider having a choice when it comes to love especially for women in India whose whole life might be dependent on their spouses and kids.
---