Bollywood has come a long way- the pleasant shift from family dramas focusing on big joint families in films like Hum saath saath Hai to coming-of-age romance dramas with Bachna Ae Haseeno, Cocktail, Pyaar Ka Punchnama and the recently released Tu Jhuti Mai Makkar starring direct products of Bollywood's Nepotism- Shraddha Kapoor and Ranbir Kapoor. The film appears to put forth a fresh take on negotiating the terms of the relationship between an ideal and "loving" family and accommodating the love interest as the new entrant "bahu". It fails to leave an impact either way.
While the enchantment with love and romance has remained a central theme in Bollywood, Tu Jhuti Mai Makkar (TJMM) made a promising entry depicting the intricacies of a romantic relationship that is often overlooked while writing over-the-top love stories in Bollywood. Coming from Luv Ranjan Universe, TJMM had the much-needed hype, good-looking actors with undeniable chemistry, a solid dance number and a storyline that had a climactic twist yet a predictable ending.
A new discourse on relationships?
Like in every Ranjan film the female protagonist was assumed to be the naive villain who is crooked, manipulative yet conniving, and she is the root cause of all the drama that wreaks havoc in the calm and relaxed life of the male protagonist. But TJMM was a surprising pitch coming from the misogynistic Luv Ranjan universe. The character of Tinny was witty, charming, caring as well as a strong woman. She can not be stereotyped as the career-oriented modern woman as opposed to the family-oriented woman- a dichotomy that a woman character always faces.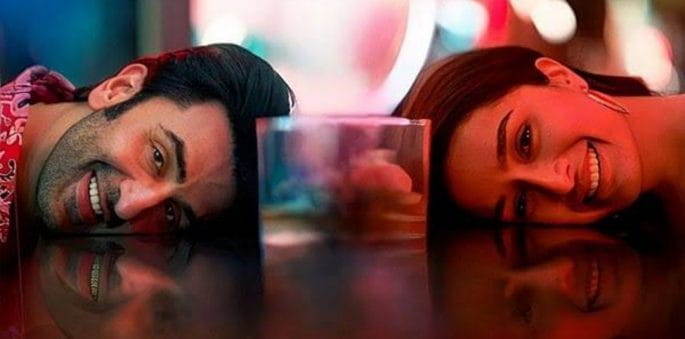 The film does show the angst of a woman who is passionate about her work, values her independence as much as she loves her partner and wants a life with him. She knows what she wants and is aware of what she will be giving up in the process-a 'blissful married life' that she is expected to choose by the virtue of being a woman. However, by the end, the film tumbles on its own logic and falls flat to make any impact in bringing a fresh discourse on relationships to the table.
Also Read: Monica, O My Darling: Where Is Monica & Other Female Characters?
"I'm-perfect" love story?
TJMM's first half is unbearably long. Except for a few details that are necessary for the plot such as Mickey (Ranbir Kapoor) is a Breakup coach, a side business among his multiple businesses and he loves his family as a typical Indian man is socially expected to. Tinny (Shraddha Kapoor) falls in love with Mickey who love bombs her within hours of their meet-cute in a bar while Shraddha Kapoor performs a sultry dance number, a depiction of her modernity.
Mickey's character is a hopeless, spoiled rich brat with multiple side businesses, one of which is his breakup consultancy. Mickey is not the usual macho man but an emotional, sensitive man who shares profound love for his family as well as his love interest.
Mickey is the 'agyakari beta' who is not good at his job and is emotionally and financially dependent on his family. Shraddha Kapoor's character finds herself at odds with the family values that Ranbir Kapoor's character boastfully embodies. The portrayal of Mickey's family in the film is also interesting. A business family where all women in the family do not actively participate in the "family business" and spend considerable time making lunch for Mickey, taking care of Mickey's emotional needs, and his relationship and ensuring that he remains a man-child. Consistent with how the women of the family treat Mickey, Mickey, too, reciprocates and gladly accepts getting slapped by his mother.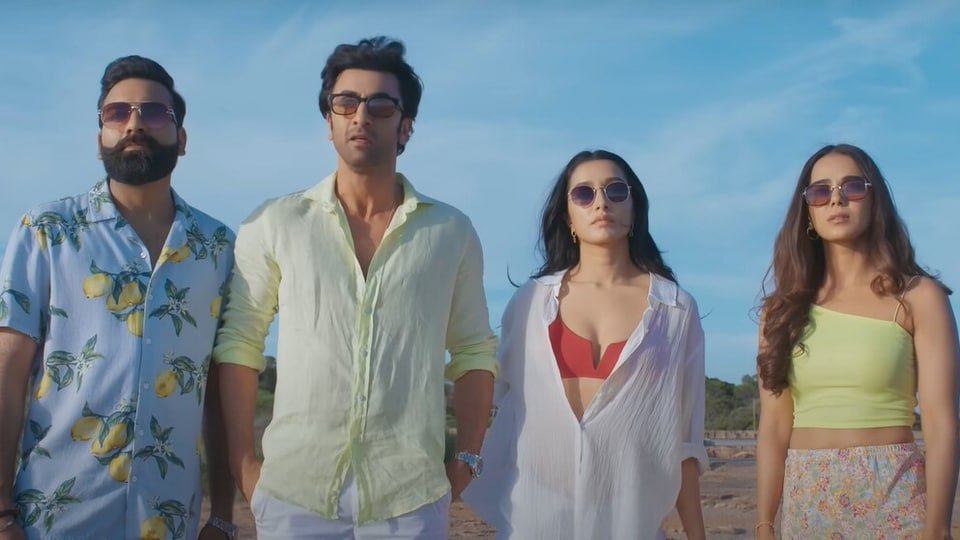 The story picks up the pace when Tinny feels suffocated in the relationship. She loves her partner but realises that he loves his family a bit 'too much' to the extent that her values, choices and space are and will be compromised in the future. Case in point, within a few days of their dating he introduces her to his family as 'the one', weeks later he starts planning their wedding, and the family details their honeymoon and living situation after the wedding.
A pivotal scene in the film is when Tinny is jokingly asked to leave her job since the family is wealthy enough to support her. All because she stated that she has to get up to work early in the morning. This short scene speaks volumes regarding how society still views women working outside their homes as a matter of economic necessity rather than just being out of choice or even as a declaration of independence. Throughout the film, Tinny's silent disapproval is palpable. She proceeds with the relationship purely for the sake of both the families involved. The first half does justice in portraying Tinny's anxieties about losing herself in the relationship- a relationship not only with her partner but with his family as well.
Also Read: Women and 'Neo-Bollywoodism': The Problem With Male Complacency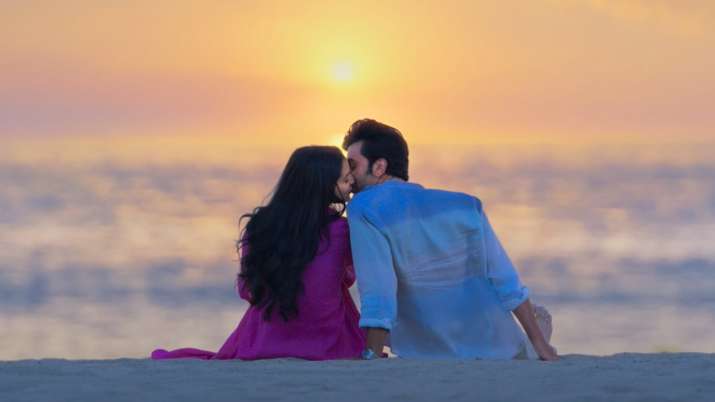 Nevertheless, she makes a choice for herself. She aspires for control in her life which dwindles as she finds herself captive in an overbearing relationship with Mickey and his entire family. Her angst becomes an existential one when she decides walking out is the only choice left for her. For Tinny it is a clear yet painful decision, the film does justice in portraying this.
Tinny seeks help from the breakup guru aka Mickey. The latter is unaware of Tinny's displeasure and continues to help her break up with her would-be husband. Midway, he realises that it is Tinny herself who wants to end their relationship. What comes next is Mickey's quest to make Tinny realise how she is giving up on the "perfect" man and the perfect family.
Is your relationship really yours?
While Tinny doesn't explicitly state the reason behind why she wants the break until the end of the film, several different microaggressions and infringement of boundaries by Mickey's family are hinted at during the course of the film. The very familiar trope of a modern woman – working in a corporate, living separately from her family – is depicted against the backdrop of a loving joint family of the male protagonist, Mickey, with whom, he self admittedly lives out of choice and not an obligation.
Also Read: Shakun Batra's Films And His Infatuation With Nagging Woman
The inconsistency in Tinny's behaviour is confusing for all to see. She is fiercely independent and hopes to live life on her own terms but is fearful of confronting Mickey about the excesses of his family in their relationship. She is torn between being the "good woman" who does not want to be a "home-breaker" but does not want to let go of her independence. Her mother's loss of independence in a marriage while serving a traditional Indian joint family is a precedent she is resilient not to follow. Tinny's quest for an independent life vanishes into thin air as they profess their love for each other the second time.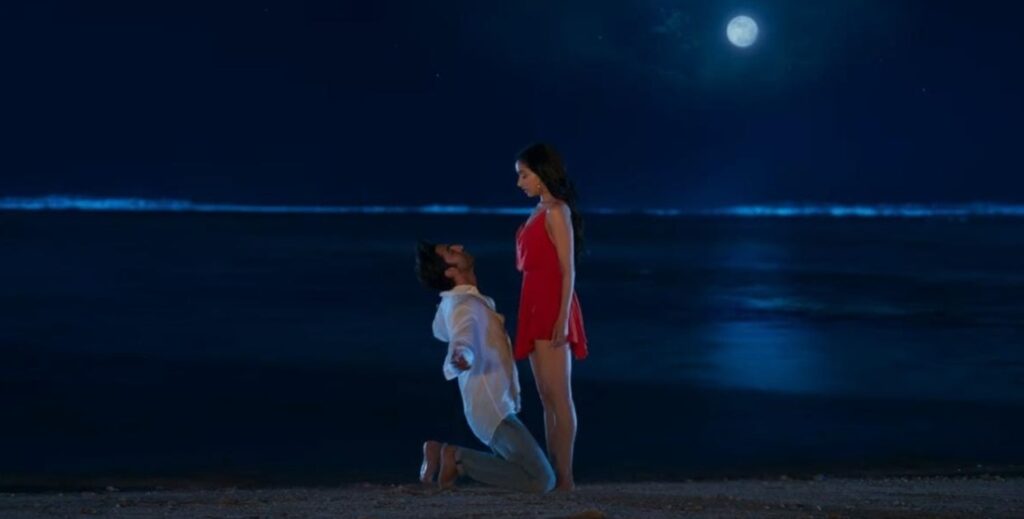 The story gives little space to explore Tinny's hurt. She wants a career of her own, a house of her own, finances of her own, a life of her own, and quality one on one time with her partner – attributes that make her an unfit wife and daughter-in-law for Mickey and his family, respectively. Thereby, pitting family and one's personal values at loggerheads. The first time she walks out of the relationship the second time she is pained by the separation that she is far more willing to leave her career and 'settle' with Mickey and his family.
What perhaps this Luv Ranjan film does right – both through plotline and socially, is to provide a space for the family to reflect on their behaviour and microaggressions as they embark on their stereotypical airport chase to win over Tinny's love again. The entire scene of this self-reflection is portrayed as a laugh riot – a necessity perhaps since the social fabric of the country does not explicitly problematise the institution of family and its adverse impact on romantic relationships and one's individuality. Here again, though, the family along with Mickey, heads to win over Tinny again, and not just Mickey himself.
In the end
The closing credits of the film, however, are an absolute disappointment as Tinny conveniently begins living in the house of Mickey and his family, is "permitted" to work, gets packed lunch boxes from her mother-in-law, gives birth to a kid right on time and ensures the happiness of her in-laws' and Mickey. Thus, the film falls hard on its own logic- while introducing us to a modern-age love arrangement between a family drama and love story, it defeats its own purpose by closing the curtains on a compromised and well-adjusted Tinny in the ideal parivaar that was the cause of her major breakdown initially.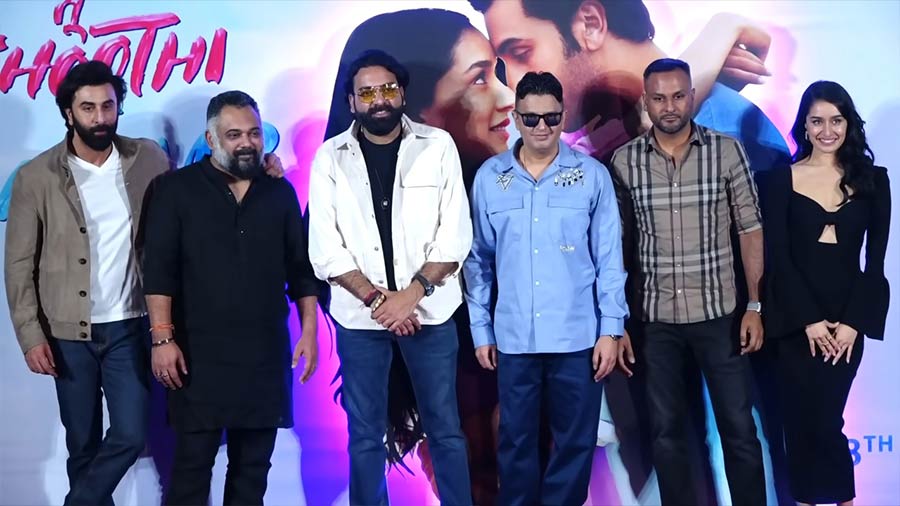 Tinny's transition from being anxious about her loss of privacy, space and her own self to becoming the accommodative "bahu" that everybody loves including the man-child she marries is another disappointing addition to modern-age romance films in Bollywood.
---