Pursuing a career in the fashion industry on social media can be difficult, especially for women in Kashmir where religious conservatism and patriarchal power structures have been reinstated. However, this new generation of Kashmiri women is dispelling myths and overcoming prejudices by utilising their talent and ingenuity to build out lucrative careers as influencers.
For this group of Kashmiri women models, make-up artists, and singers, Instagram is not just a platform for expression, but also a means of livelihood. By showcasing their creativity and talent, they are carving out successful careers in an industry that was once considered taboo in Kashmir.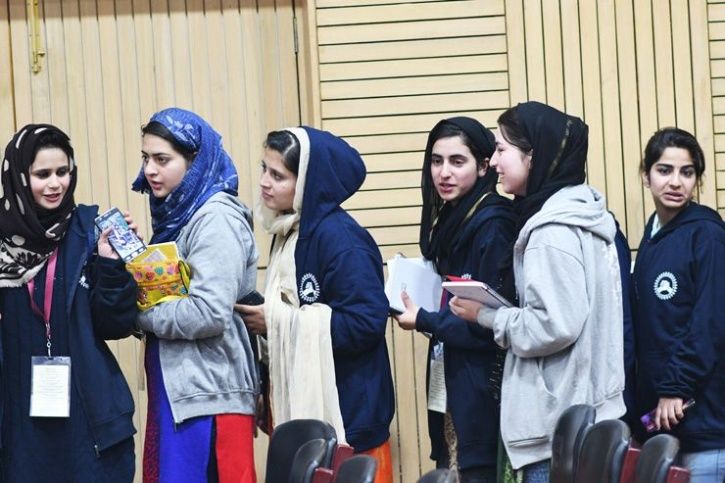 However, pursuing a career as an influencer in a conservative society like Kashmir is not without its challenges. Many of these young people face criticism and disapproval from their families and society for breaking traditional Islamic values. Yet, they remain undeterred in their pursuit of success.
Kashmir has been beset by violence and political unrest for decades. In this context, opportunities for young people especially women have been limited, and unemployment is high. However, social media has provided a platform for some Kashmiris to showcase their talents and earn a living.
Imagine leaving behind a stable and promising career in engineering to pursue a passion for fashion. That's exactly what Shazia Bhat, a former engineer from Srinagar, Kashmir, did. She had always loved traditional Kashmiri attire and her passion for it led her to start creating content around it on social media. As she gained more followers and collaborated with famous brands, Shazia realised that she couldn't ignore her true calling any longer.
Also Read: History Of Women Creating Political Expressions Through Embroidery, One Stitch At A Time
In a conversation with Feminism in India, Shazia Bhat reveals that she had always dreamed of becoming a fashion blogger and that her unique sense of style had always earned her appreciation from those around her. However, pursuing her passion was not without its challenges, and Shazia had to work hard to establish herself in the competitive world of social media.
Despite this, Shazia remained undaunted and continued to promote traditional Kashmiri attire through her Instagram posts, which resonated with her followers and earned her a loyal following. "The scope for fashion blogging in Kashmir is immense, and social media platforms provide a great opportunity for local brands to showcase their products," she explained enthusiastically.
Shazia believes that promoting the ethnic wear of Kashmir through fashion blogging can help in keeping the culture and tradition alive. She uses her social media platforms to showcase the beauty of traditional Kashmiri attire and accessories, including pherans pashmina shawls, and intricate jewellery.
"Leaving my engineering profession was a difficult decision, and being jobless for a long time made it even harder. But I followed my passion for fashion and started my journey as a fashion blogger. However, my journey was not without its challenges. I have faced criticism and harassment from people who don't understand my profession.", Shazia adds.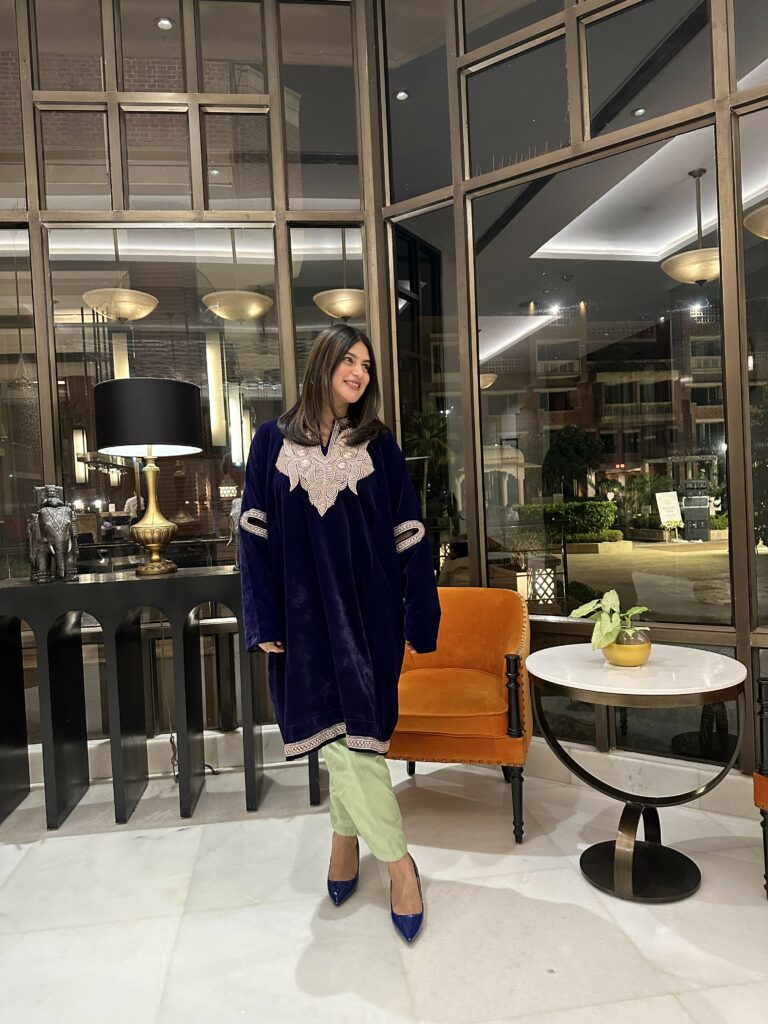 Despite facing criticism and harassment for her work, Shazia remained focused on her passion and continued to promote traditional Kashmiri attire on social media. Currently, she has over 85600 followers on Instagram.
"It's been a challenging journey for me as a fashion blogger in Kashmir, especially during the holy month of Ramadan. I faced a lot of criticism and harassment for posting pictures on Instagram as part of my collaborations. But I didn't let that stop me."
Another influencer who is also a well-known singer from Kashmir – Mehmeet Syed's voice is a reflection of the beauty and richness of Kashmiri culture. Her journey to success has been fueled by her unwavering dedication to preserving and promoting traditional Kashmiri music. Despite the challenges and hurdles that have come her way, Mehmeet has emerged as a symbol of hope for the youth of Kashmir.
In a conversation with FII, Mehmeet spoke about the incredible creativity and innovation of the youth of Kashmir. "There is immense talent in every corner of the Kashmir Valley," she said. "I started singing since my childhood, and at that time, no social media was available. But today, social media has given a voice to many aspiring artists in Kashmir, and it's a beautiful thing to see."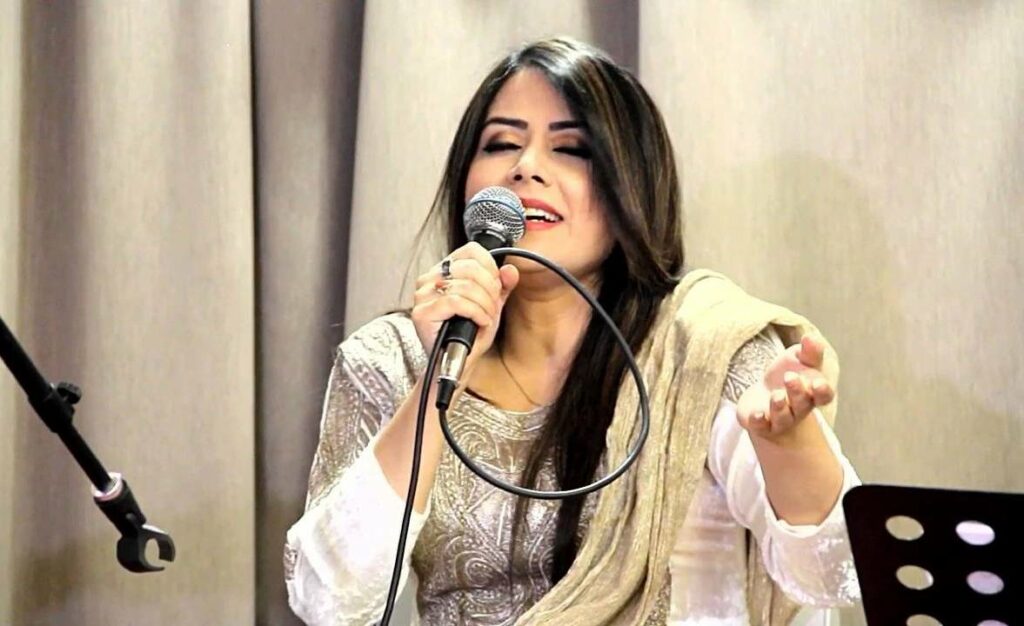 Gender-based online trolling, shaming and criticism have, however, become more prevalent with the growth of social media and the presence of women in digital spaces. As an influencer Mehmeet has dealt with her fair share of online trolls and abuse as a social media influencer and celebrity. She does, however, have an easy fix: just ignore them.
"Online trolls thrive on attention," she said to FII. "Responding to their negativity only feeds into their agenda. The best response to online trolling is to ignore it and focus on your passions and goals. Don't let the negativity of others derail you from pursuing your dreams.", she added.
Also Read: The Many Dangers Of Being A Woman Journalist In Kashmir
Mehmeet's philosophy of ignoring online trolls is rooted in her own experiences. She understands the impact that online harassment can have on one's mental health and ability to express themselves freely. But instead of letting it bring her down, she uses it as motivation to work harder and prove her critics wrong.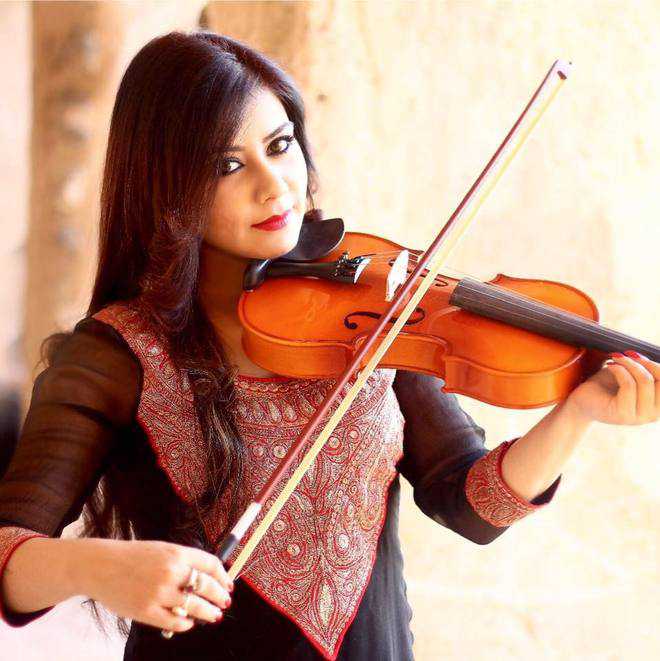 According to Syed, women influencers get more trolled on social networking sites compared to their male counterparts. "It's a sad reality of the digital age, but it's a testament to the strength and resilience of women that they continue to thrive despite the challenges they face.", she adds.
Mehmet Syed's resilience and determination have made her an inspiration for the people of Kashmir and beyond. Her message of perseverance and prioritising one's mental well-being is more relevant now than ever, in a world where online trolls seem to be everywhere. Mehmeet's voice continues to be a beacon of hope for aspiring artists in Kashmir, and her story is a testament to the power of passion and dedication.
Similarly, make-up artist Zainab from Srinagar, is one such influencer who has gained a massive following on Instagram."I used to struggle to get clients, but after I started posting my work on Instagram, I started getting more business. Now, I have my studio, and I'm proud of what I've achieved," she says.
For Zainab, Instagram has been a powerful tool for self-expression and entrepreneurship. Through her work, she has been able to connect with followers from around the world and promote her business. However, she has also faced criticism and harassment for her work, with many accusing her of promoting "Western values" and disrespecting local culture.
Also Read: Meet The New Vastas: Kashmiri Women Breaking The Gender Disparity In The Wazwan Industry
Despite the challenges, these Instagram influencers are proud of what they have achieved and the impact they are making. "We are showing the world that Kashmiris are not just victims of conflict, but we are also talented, ambitious, and creative individuals," says Zainab.
By sharing their experiences these influencers are encouraging other young people, especially women, to reject constrictive standards and embrace their originality. They are also addressing significant social concerns including environmental awareness, mental health, and gender equality.
Also Read: Kashmiri Women's Fight Against Stigmatising Menstruation In Ramadan
The difficulties with this trend are varied, though. These influencers have come under fire from some people who think they are damaging the traditional Kashmiri culture and propagating Western ideas.
In Kashmir, this social media revolution is primarily driven by the conflict between tradition and modernity. These young women are leading the way for a new generation of Kashmiris who are not scared to reject convention and embrace change as they continue to question the status quo.
---