Trigger Warning: Mention of Intimate Partner Violence and Abuse
"I always thought that it was my fault and I deserved it. She made me feel like I have no right to speak up or talk about my needs. Whenever I would try to speak about what I need, she would become cold and silent, and she made me feel crazy, or she would try to convince me that I am overthinking," says A, a 25-year-old bisexual woman to FII. Despite being a gender-based violence researcher, A struggled to accept that the behaviour she was experiencing from her partner, was in fact emotionally violent and abusive in nature. She blamed herself and found it difficult to accept that she did not 'deserve' this. It took A 7 months to leave her partner.
Intimate Partner Violence (henceforth, IPV) is one of the most prevalent human rights violations in the world, knowing no economic, social or national boundaries. IPV can be physical, sexual, emotional, mental, and economic violence.
Research done around violence in heterosexual relationships (both married or live-in couples) brings out certain key findings across different cultures and socio-economic realities. Firstly, most IPV is inflicted on women and girls by their male partners. Secondly, several factors such as alcoholism, poverty, unemployment, etc have been thought to lead to IPV but the underlying cause is the deep-rooted unequal gender relations between the couple. Thirdly, both formal mechanisms (legal provisions such as the DV act, or sec 498A of the IPC); and informal mechanisms (family support, support groups, NGOs) exist in the country, but they are grossly inadequate when compared to the magnitude of the issue.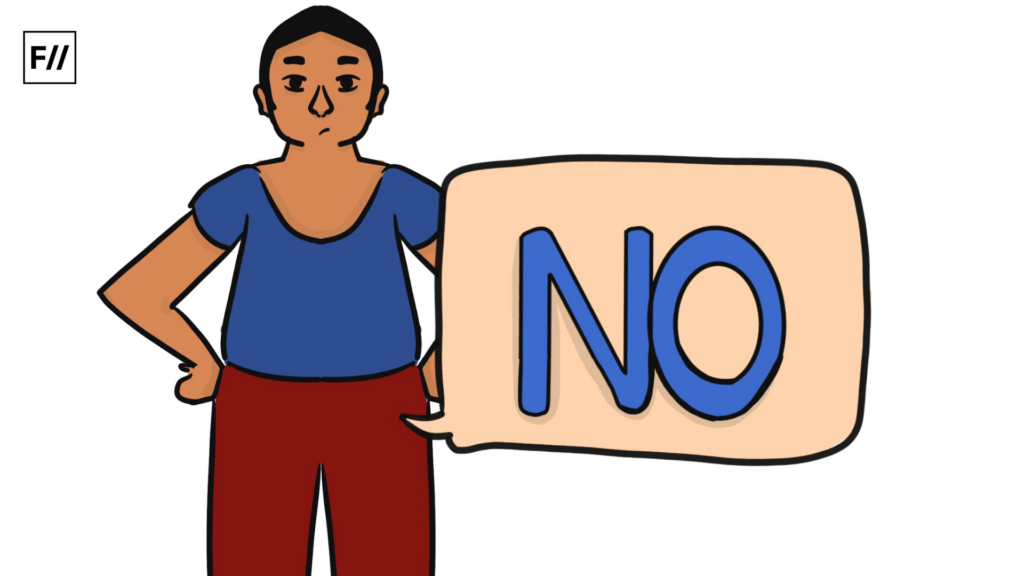 While considerable research has been done on IPV in heterosexual relationships, primarily, violence inflicted by male partners on their female partners, hardly any body of work exists which examines the experience of violence in queer relationships. Does violence in queer relationships exist? Is it more or less than that found in heterosexual relationships? What is the nature of the violence? What are the support mechanisms available to any queer person in countries like India where being queer is legal, but often displaying queerness is dangerous?
FII spoke to 12 urban queer people in India to examine the varied experiences of violence lived by them in their intimate relationships.
Living with violence as a queer person
"Is there social legitimacy for our relationships in this country? Nobody accepts our relationships, so there is no space for us to talk about the violence we face in our relationships," asks A, a 29-year-old Bisexual woman to FII.
"To the outside world, people still view us as friends, not couples. So people don't think that this is domestic violence," says P, a transman. Living in a world where intimate relationships of queer and trans people are not given social and familial legitimacy can be deeply alienating. In such a world, living with violence from your intimate partners has a deep and long-lasting impact on queer individuals, which is not spoken about in public discourse. Not only does living with an abusive person cause actual physical harm or draining of financial resources, but it also deeply impacts a person's self-esteem and sense of self.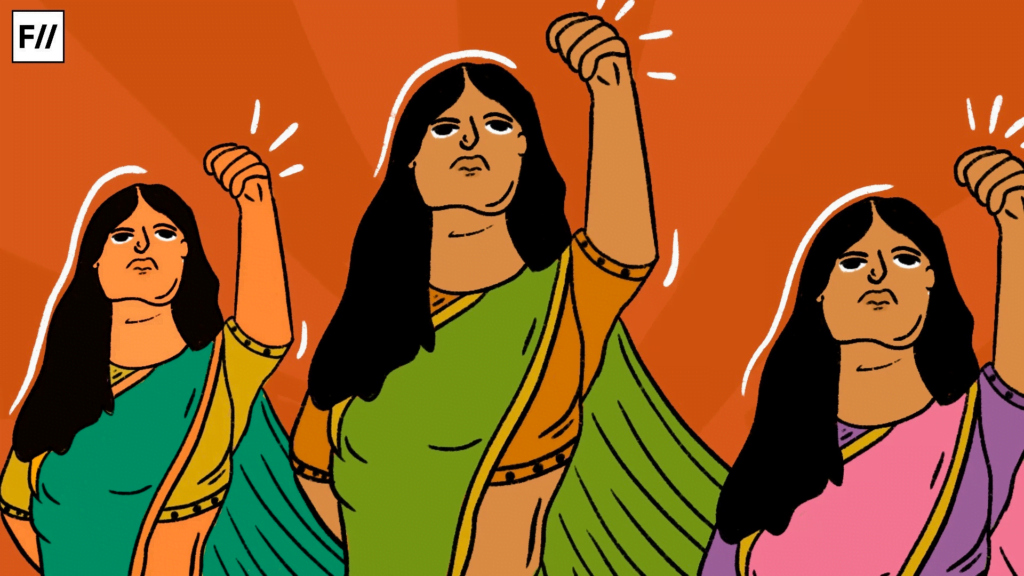 Is the violence faced by queer persons in their intimate relationships any different from what is seen in heterosexual relationships? Narratives from young queer people have talked about the various aspects of it.
"In non-queer relationships, the power dynamics are well defined, easier to gauge. But in queer relationships the lines get blurred," says M, a 25-year-old lesbian woman to FII. 70% of those we interviewed reported facing physical, sexual, mental and emotional violence at the same time. Patterns of violence that are found in heterosexual relationships such as the repetitive nature of the violence, occurring in the 'violent act-apology-love bombing-violent act' cycle was also found in queer relationships.
"Every time, it would end up with more lovey dovey feelings after the violent act," says P in a conversation with FII. Often hyper-showering of love is a persistent feature in abusive relationships (both queer and non-queer relationships), where the abusive partner apologises profusely, blames themselves for the violent act, displays emotionally exaggerated behaviour which confuses the victim and allows them to 'give second chances'.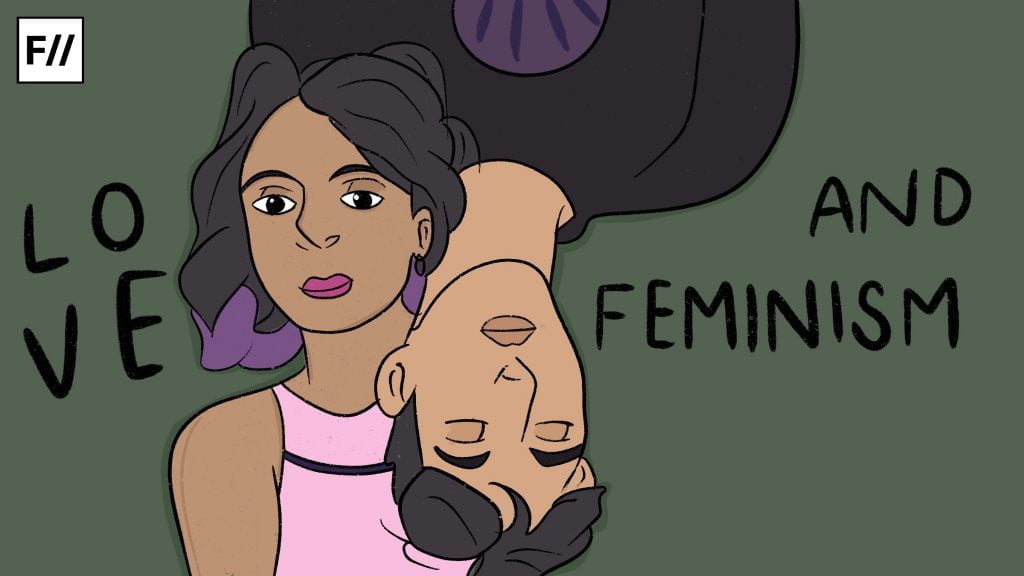 In heterosexual relationships, the partner who is facing the violence (in most cases the woman) attempts to leave their partner multiple times, ranging from 5 to 7 times. Similarly, in queer relationships, multiple accounts were shared by queer persons about the many attempts made by them to leave their abusive partner, ranging from a period of a minimum of 6 months post the first violent act up to 4 years.
Economic forms of violence, in heterosexual relationships are often higher than in queer relationships, as shared by some. This may also be due to the fact that in younger queer couple dynamics, both partners are usually working. However, if one of the partners is a student or is not earning, it increases the vulnerability to economic forms of violence.
Also Read: Shraddha Walkar Murder: A Grave Reflection On Unaddressed Issue Of Intimate Partner Violence
"He wanted me to give him all my money. I didn't want to give him the last 1000 and I told him I wanted to give my mom something since that was my first earning. The level of gaslighting, MY GOD. "You've shown your true colours, I should never have asked for help" In the end I did give him money and yet, "Whatever man, I've lost my trust in you now," says S, a 29-year-old pansexual man in a conversation with FII.
Similarly, many queer and trans people have been disowned by their families, removing the financial safety net available to non-queer couples. P, being a trans man talks about the unique form of violence found in queer relationships if either of the partners is trans. "The dysphoria is very difficult to navigate from a trans person's perspective and that creates a lot of issues…In Heterosexual relationships the abuse is never on the identity of a person and sexuality, but my partner would often emotionally torture me by saying – 'I can be with a cis man, as I am a trans man and that would give me social acceptance'," says P to FII.
The impact of violence
The impact of such violent behaviour on the lives of queer persons is far-reaching. Ranging from physical harm to mental and emotional trauma, lack of self-esteem, blaming oneself for the violence, and assuming that they 'deserve' the violence- these were some of the far-reaching impacts reported by queer people. "I curled up into a fetal position and started crying because I was scared and hurt," says T, a 30-year-old queer person. "I felt like I was like my mother. She suffered through domestic violence and never complained about it. I felt weak. I felt like I was a loser," adds T.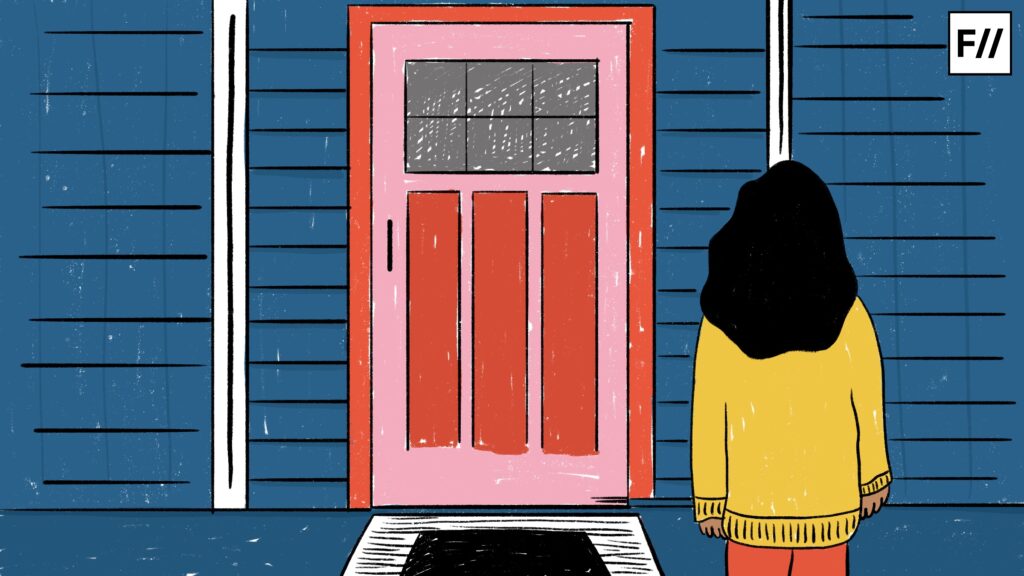 For A, a 25-year-old bisexual woman, being violated once by her partner did not naturally mean that she was equipped to recognise and protect herself from the violence. She says, "It's so normalised that even multiple encounters don't teach you that it's wrong. I only learnt until I found a normal relationship and realized how much pain my exes have caused me".
In countries like India, where the idea of a 'successful' relationship means one which never breaks, finding the courage and the safety to be able to leave an abusive partner is often impossible to find. For too many young people, "leaving" means giving up on their love, and the mental battle which precedes the final move out of the relationship is extremely challenging. Pop culture also defines 'true love' as that which continues and sustains, no matter what the circumstance. All these narratives were said to be barriers which prevented queer persons from leaving their partners.
Also Read: Pandemic Caused A Shift In Intimate Relationships With Longterm Consequences: Here Is How?
This is further exacerbated by the fact that the pathways to safety for queer persons in India are negligible, due to the lack of social and familial legitimacy for such relationships, as well as due to the lack of formal, legal pathways of support.
Pathways of safety
The queer people across India's metropolitan cities were asked what would have helped them in that situation and what can be done to support queer survivors of violence.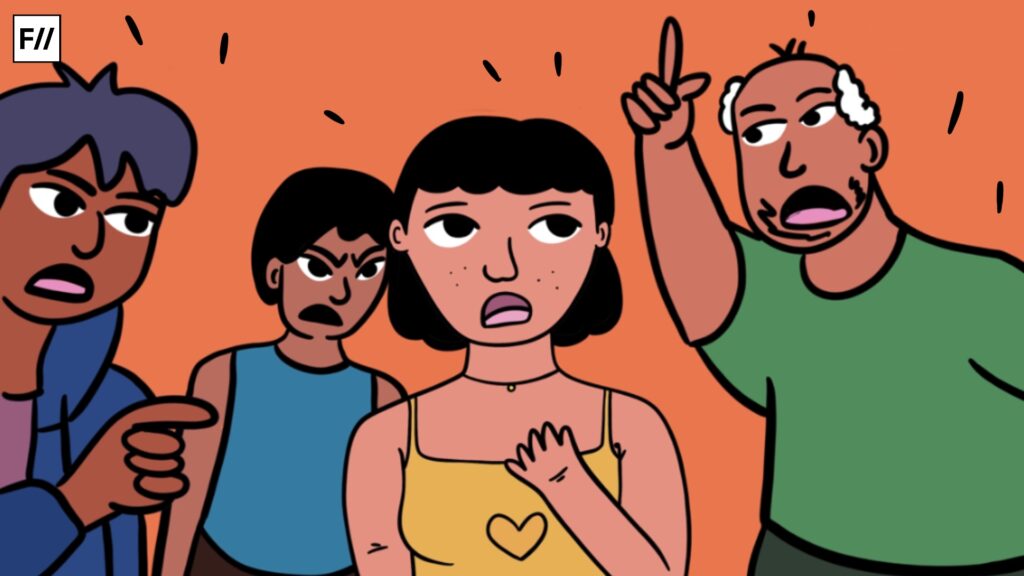 "The usual familial avenues that non-queer relationships can take advantage of in the Indian cultural context that they can use to seek help or start a conversation rarely exist except for friends or their chosen queer family," says R, a 30-year-old gay man.
"So what do you need?", we asked as anxious interviewers.
"What would have helped me is more supportive friends. Since most queer relationships are at the receiving end of the wrath of their family, it is important for them to find community in friends and to seek help in times of need," says M, who is a lesbian.
Also Read: What Is Intimate Partner Rape And Does Our Society Foster It?
P, a transman, spoke about the need to have gender & queer affirming psychiatric helplines, which should be easily accessible in all urban and rural areas in times of emergency, and also shelter homes for queer folks, where they can be rescued and taken out of violence situations at home.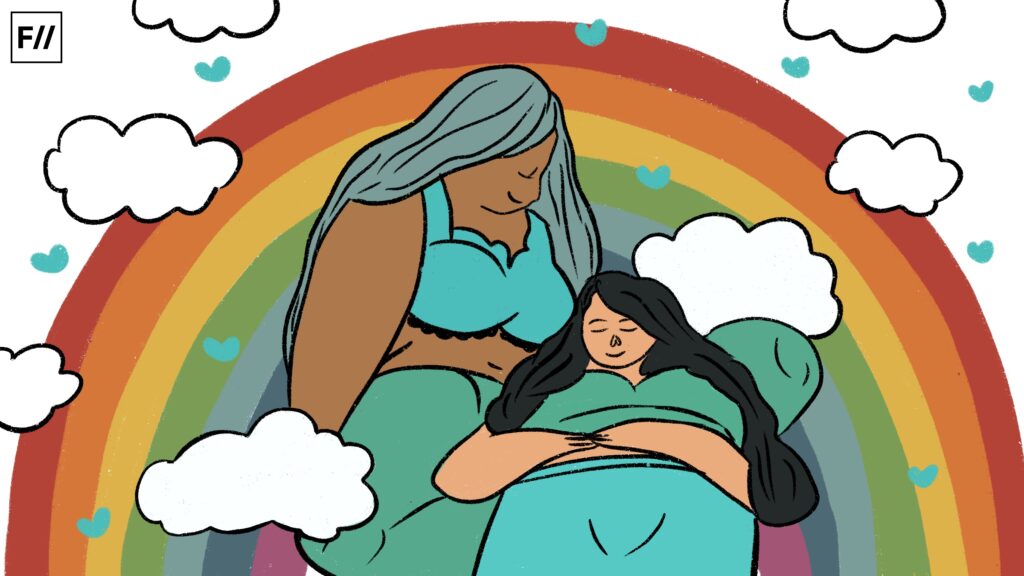 "See, it is crucial that we get more information about violence between intimate partner relationships within the queer community. And it is important to talk about this in queer circles as well," says A, a bi-sexual woman, in a conversation with FII.
It was also found that awareness about gender within the queer community is also required, because even in queer relationships, the power dynamics are not balanced causing harm to trans-identifying individuals.
Apart from these, gender-neutral laws, which could pierce through the gender binary of male and female and be inclusive of violence against trans folks, men and other gender minorities can also provide a legal pathway for queer people to seek legal forms of recourse, if they wish to do so.
---