Mrs Undercover follows the life of a typical middle-class Indian stay-at-home woman, Durga, who has a secret past of being a Special Force agent. When dire circumstances arise, she is called back into action after twelve years of being forgotten.
Her mission; is to hunt down the serial killer known as the 'The Common Man' who primarily targets successful, independent women. Mrs Undercover directed by Anushree Mehta, stars the talented Radhika Apte as well as Rajesh Sharma and Sumeet Vyas. 
The backbone of the Indian economy has been supported by the unpaid labour of the 'Hindustani housewife.' Although when observed from an outsider's lens, there cannot be that much that a homemaker does, right? Just every other job to manage a household as well as her family.
Some of these tasks include cooking, cleaning, washing, and laundry. Picking up and dropping kids, helping with homework and projects, helping with revising and studying for unit tests, doctor visits, birthday parties, and playdates. Caring for elderly in-laws, looking after their own parents, providing emotional support to family members, and substituting for relatives who have moved abroad. Don't forget the household you still have to run. Buying groceries, managing finances, paying bills Etc.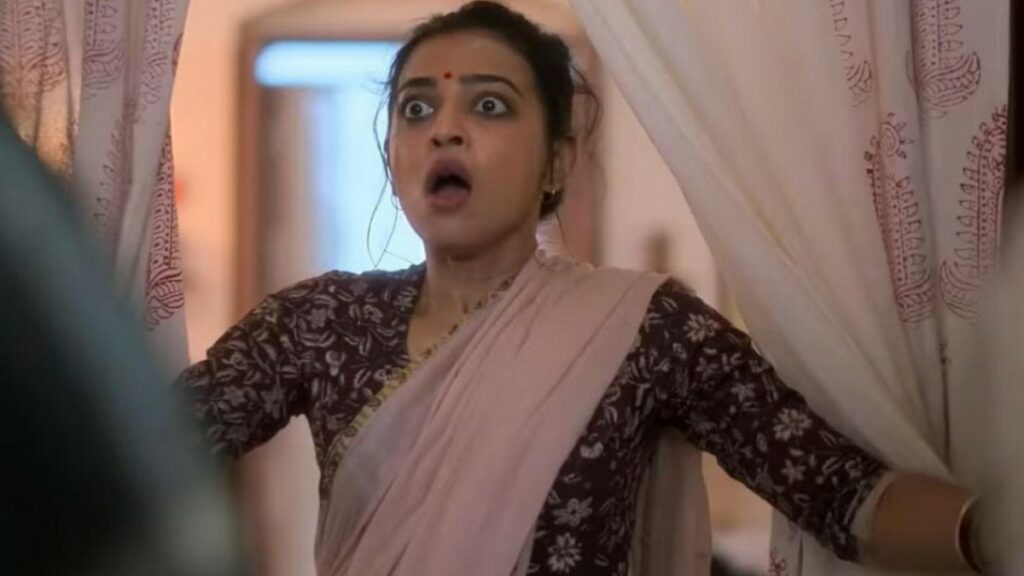 This just about scratches the surface of the life of a homemaker. I could go on and list a couple hundred more, but Mrs Undercover covers this aspect in a quick, somewhat comedic, montage as Durga goes about her day handling multiple tasks. With the values and norms of Indian society, this role of the homemaker is 'normal'. It is her duty. After all, as Durga's chauvinist husband, Deb scathingly talks about his wife throughout the film, "She doesn't do anything."
Prior to the film's release, Radhika Apte posted the trailer on Instagram and captioned it, "Brace yourself for the year's most unusual story of an uncommon housewife! But she is #NotJustAHousewife #MrsUndercover premieres 14 April on #ZEE5." Understandably, the tagline of #NotJustAHousewife is a part of the excitement of the spy comedy, it rubs the wrong way, ironically defeating the purpose of the film itself.
Also Read: Dasara: A Balance Between Forthright Drama And Masala But Stereotypical In The Portrayal Of Women
While Durga is being brought back into action, she struggles with juggling her household tasks and her fieldwork. There is comedic respite in the way she tries to rehash her training while being at home, playing video games with her son and using a BB gun to practise target shooting but she is still unable to leave the house freely, having to care for her in-laws and report her every move to her husband. When she does find an out to leave the house for a women empowerment programme at the local college, her husband stoically denies her from doing so.
Even when Durga's senior urges her to join the programme, her first reaction is that her husband would never allow her. While this seems backward and extremely conservative, Mrs Undercover portrays this aspect of the life of a homemaker in a blunt, harsh and realistic manner.
Women often struggle with maintaining that balance between work and family life. It is hard to choose between the two when you feel so committed to both. The two spheres of life are equally demanding of your time and energy. After Deb's own mother subtly nudges him to be a more supportive husband, he relents and lets Durga join the programme.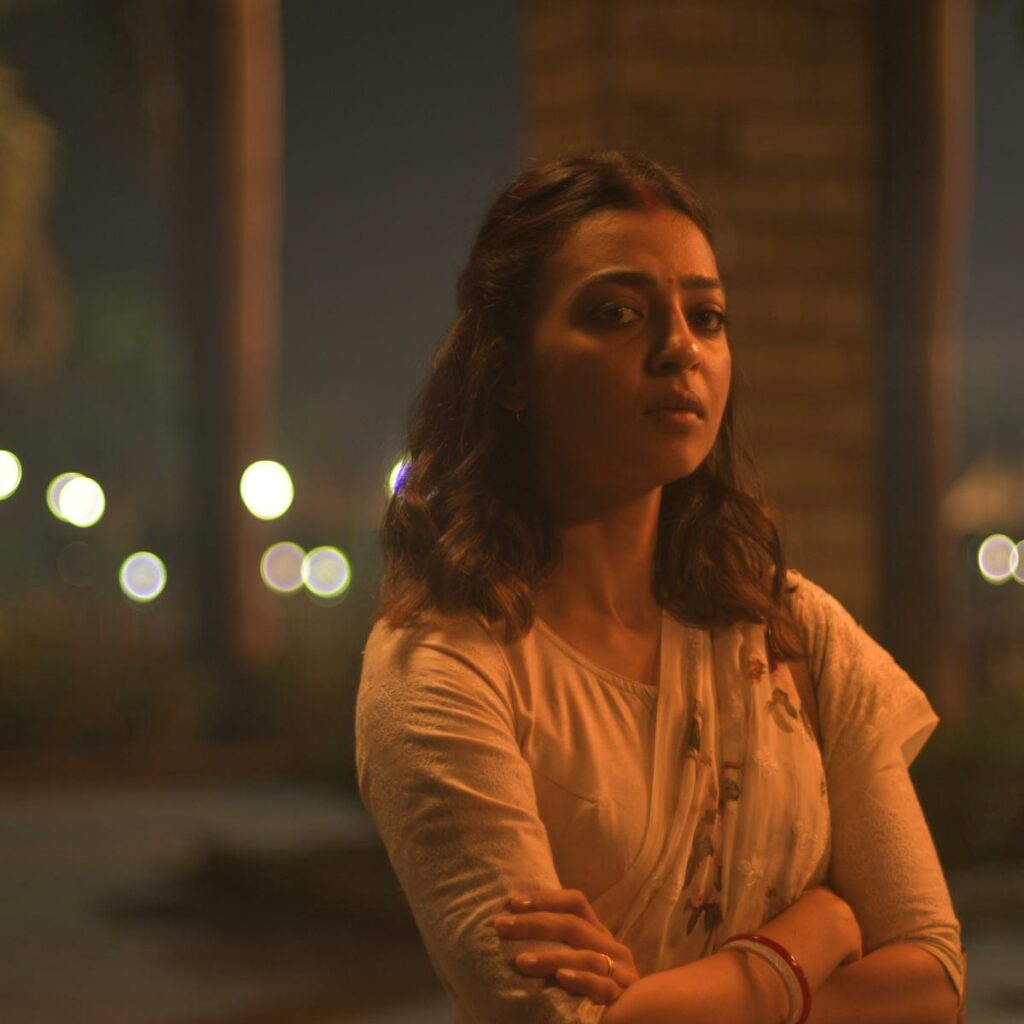 The exposition of the dominating husband was reminiscent of the iconic scene in Dil Dhadakne Do, where Farhan Akhtar's character, Sunny stands up for Ayesha, a young entrepreneur, played by Priyanka Chopra. Ayesha's husband Manav, played by Rahul Bose, states that he has allowed his wife to work. With a simple response Sunny replies that why does she need your permission? This one line was such a pointed and prominent way of shutting down patriarchal notions, which would have been nice to see in Mrs Undercover as well.
The relationship between Durga and Deb is left hanging open, with Durga reprimanding his ways in the end, but it is not clear whether the marriage will be terminated or worked on. It would have been slightly more refreshing to see a character arc in Deb as well, to display the appreciation of a husband for the work that their wives do as homemakers.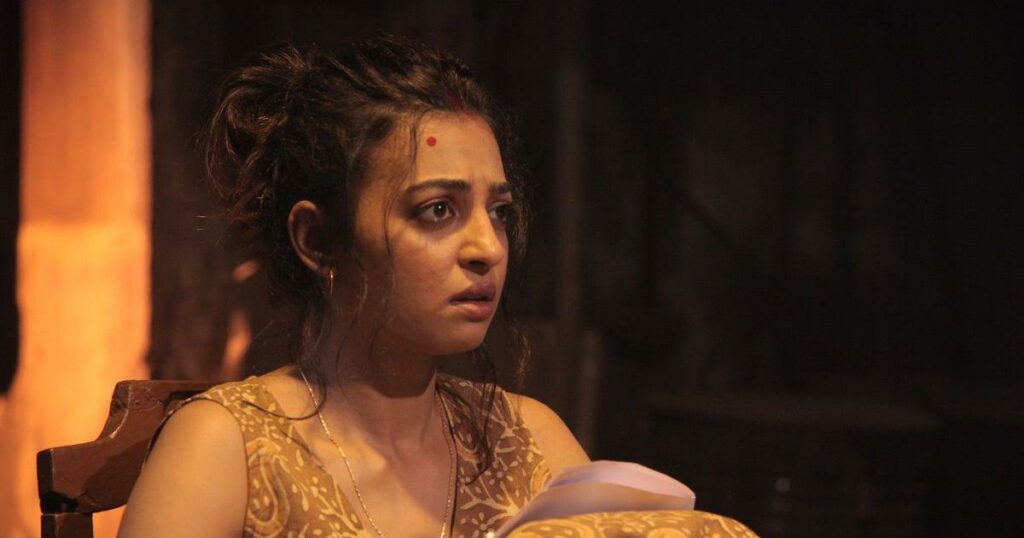 Instead, after having an affair and finding out what Durga has been up to, he begs for her forgiveness more as a panicked reaction to losing the reliance and stability he had with her in his life. He remains a blubbering butt of jokes.
Durga is constantly torn between wanting to break free and wanting to maintain the family life she has worked so hard to build, after being raised in an orphanage. These factors also have far-reaching psychological effects on the well-being of the women themselves.
Radhika Apte puts on a tremendous performance, displaying her versatility as an actor in a slightly goofier and funny role. Although some scenes seem a bit cheesy and stereotypical, the acting with Apte and Rajesh Sharma, as her boss Rangeela, provides the film with a lighter side of the attempt at a social commentary.
Also Read: 'Vaathi' Picks Up Complex Issues But Fails At Portraying Possible Solutions
Sumeet Vyas plays the role of the The Common Man, and his concise and reserved acting plays well as a creepy, women hater, serial killer. While many films have been criticised for poorly integrating social commentary along with comedy, including this one, this film is still efficient in getting a message to the masses in a light, humorous manner.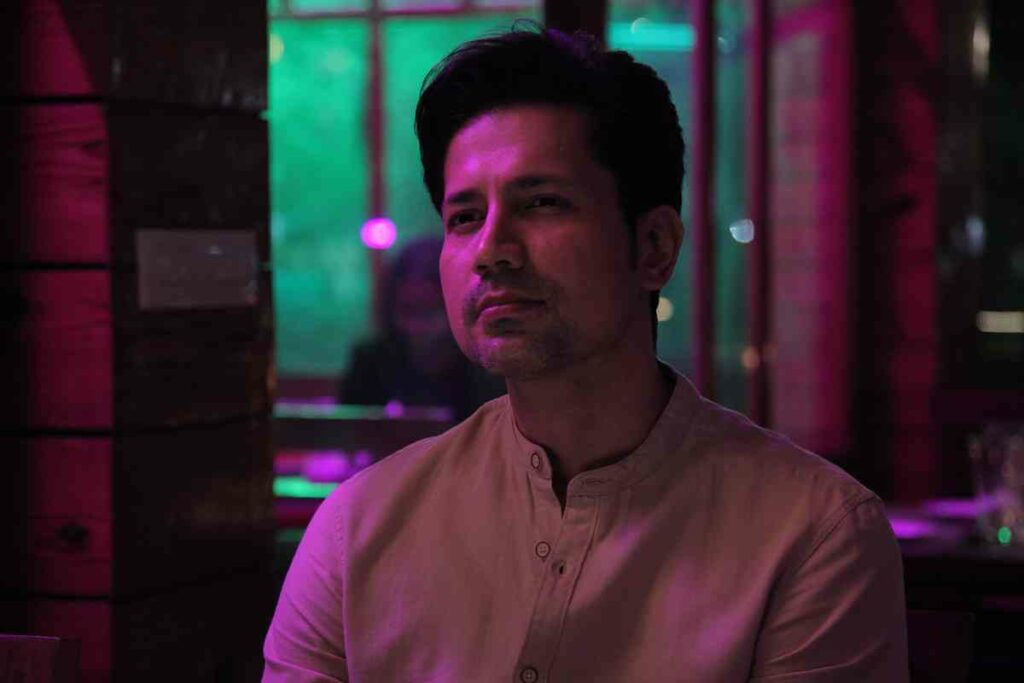 Albeit, the slapstick comedy of the screenplay is highly juxtapositioned by a few of the serious and intense scenes, it propels the film forward, consequently making a few scenes seem out of place. After saving the life of her husband in spite of him having an affair, Durga spits a rageful, hurt monologue towards him, with Apte's acting skills shining through.
Also Read: Vadh: The Good & Evil And The Question Of All Protector Paternal Figure
Mrs Undercover has a decent plot with great acting, making it an enjoyable watch with family and friends. The acknowledgement of the complexities and difficulties faced in the role of the Indian homemaker is indeed an unconventional and offbeat take, hopefully propagating the appreciation of the job that most women in India have.
---