Deepa Mehta's Fire (1966) created ripples with its seminal portrayal of same-sex relationships in India and invoked the ire of conservative groups across the world given its diasporic nature. The cinematic piece has been the subject of immense discussion and criticism but it has also played an undeniable role in generating much-needed discourse about the subject of queer representation on the big screen.
The potent role of cinema in generating awareness, dismissing prejudice, and humanising the queer subject was increasingly becoming prominent. However, questions of representation have gone much beyond merely 'inclusion.'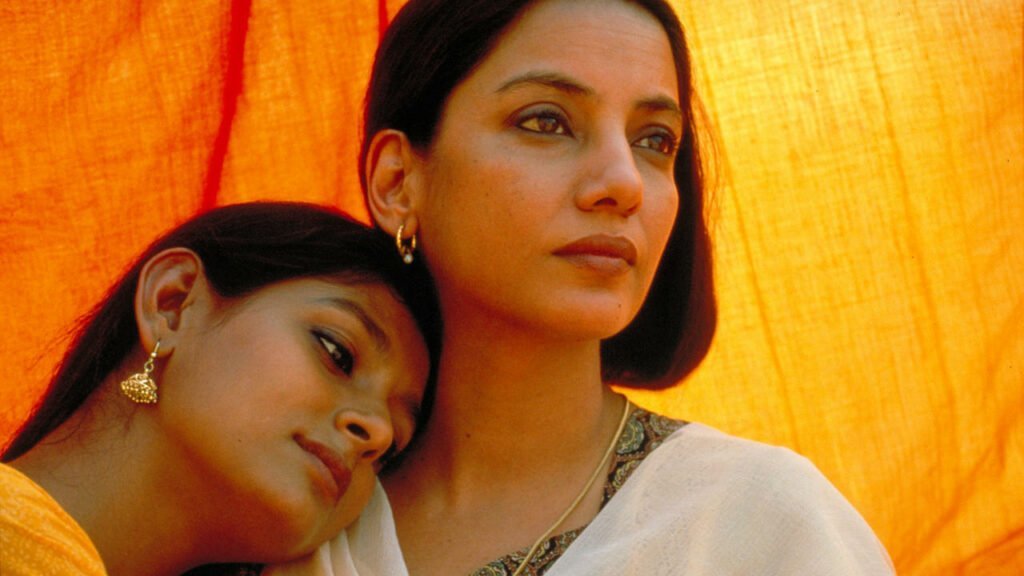 The conversation has now steered towards accurate portrayal, the demands of a queer audience, intersectionality in queer media and the ethics of queer-based cinema being produced by non-queer individuals with unquestioned assumptions. These are all pertinent questions that tie in with the larger idea of the role of media and cinema in everyday life.
The earliest representations of queer folk in media have been criticised by academicians and scholars who noticed that characters were often queer-coded with no explicit representation. Anupama Arora and Nikki Sylvia in their research about queer representation noticed that these characters were 'sidekicks or comic relief, and are mocked and caricatured as effeminate, or they are vilified and pathologised as scheming, predatory or deranged.'
These representations have remained consistent from the 1990s to the present decade with films like Student of the Year (2012). These have worked to normalise perceptions about members of the community. From dehumanised characters to being defined entirely by their struggle and identity, the kind of portrayal afforded to members of the community is still riddled with bias and an overwhelming lack of empathy.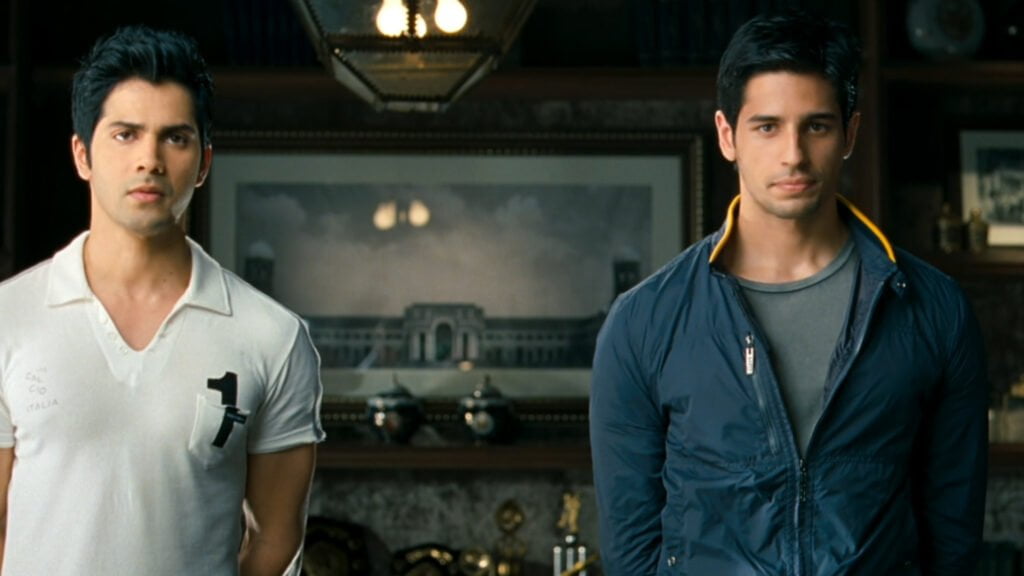 Such representations speak to the kind of divide that exists between the lived experiences of the queer community and the perceptions that are popularised. The industry has been criticised for its lack of diversity and inclusivity, and there is a need for more LGBTQIA+ representation both on and off-screen.
In the present day, conversations about marriage equality, trans rights, and recognition of the large spectrum of identities on-screen are tied to the agency of the community. Given that this agency is in continual flux, there is a greater need for cinematic representations to be informed by experiences rather than opinions.
Ways of seeing
In the 1990s, the representation of queer folk in Bollywood was mostly negative and stereotypical. In some cases, queer characters were portrayed as villainous or morally corrupt. One of the most well-known examples of this kind of representation is the character of "Lajja Shankar Pandey" played by actor Ashutosh Rana in the film Sangharsh (1999). This film was heavily criticised for its reinforcement of negative stereotypes of the trans community.
Films such as Dostana (2008) have also shown two male friends pretending to be gay to win the affection of a woman. The film portrayed gayness as something that could be faked and used for personal gain. There are a multitude of examples that have perpetuated these ideas about the queer community. In such an instance, it becomes important to uncover the ways in which such representations have been received.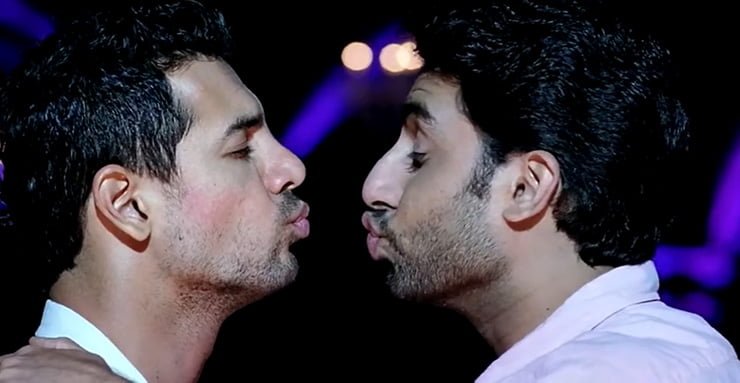 The reading of Bollywood portrayals of queer folk has not been the same for all. Some have read queerness into Bollywood films to conclude that it did make space for non-heterosexual desires. For instance, Arora and Sylvia mention instances of cross-dressing, subtle queer desires in songs, the male buddy and other such tropes aimed at queer Bollywood.
These readings are meant to provide spectatorial agency when representational ones are not possible. However, such a reading only functions to flag those transgressions present in Bollywood. The intentionality behind such portrayals must also be dealt with.
Another way queer representation has been seen comes from viewing the 'queer lifestyle' as one opposed to Indian norms and values. Here queerness is seen as a Western import that is confusing Indian morals and traditions. Some films in the current context have aimed to challenge this notion by reiterating that queerness is not a choice. For instance, this has been done in films such as Shubh Mangal Zyada Saavdhan and Ek Ladki Ko Dekha Toh Aisa Laga.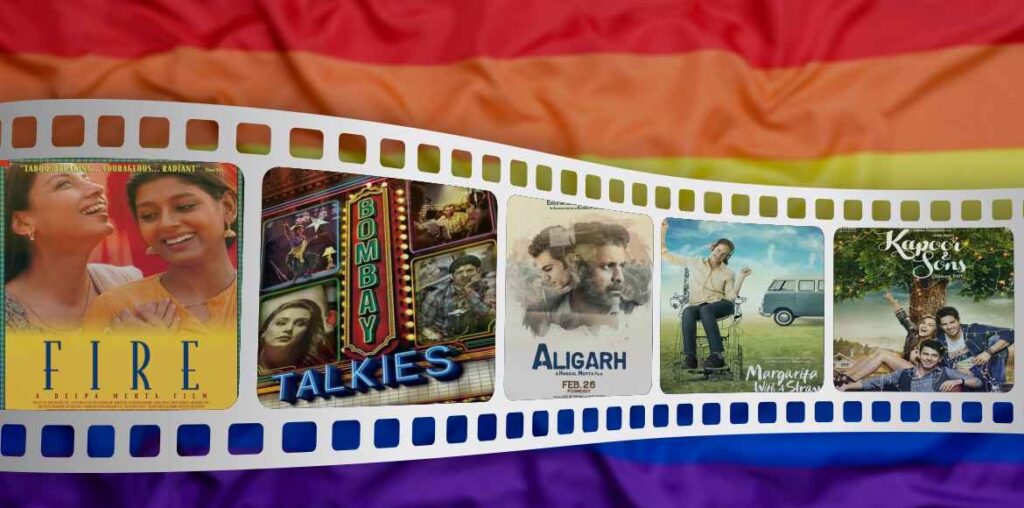 While these films aim to question the ways in which the community has been pathologised, the dependence on only biological determinism also falls into the same trap. This becomes a simple way to otherise communities instead of creating empathy.
Films have yet to question the false dichotomy between Western and Indian 'values' which seek to state that queer love is 'non–indigenous.' The 'born this way' narrative is thus very often a convenient take since it localises the 'problem' in an abstract idea of 'mindsets' of people instead of inspecting how discrimination against the queer community is ideologically and state-sanctioned. It offers no insight into the institutional challenges faced by the community.
On the other hand, the idea of a much-beloved hero such as Ayushmann Khurrana in Shubh Mangal Zyada Saavdhan playing a gay man in a typical Bollywood romantic comedy, regardless of its representational flaws, has been seen as a great way to normalise queer relationships and affirm queer audiences that their love is like every other.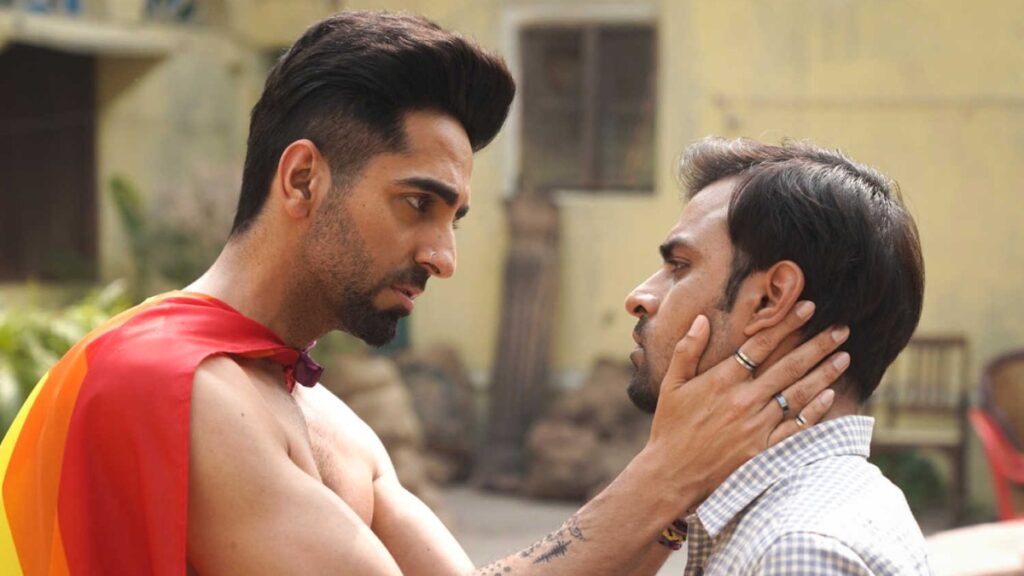 Moreover, this line of thinking also furthers the idea that queer characters can be in films and media that are not entirely centred on their queerness but explore other genres as well. While it may be easy for cis-gendered heterosexual characters to view themselves as detectives, adventurers or in other roles, a similar space is not accorded to the self-imagination of queer folk.
Queer desires become another point of discussion here. The on-screen visualisation of queer love is still not considered 'appropriate.' This is an important discussion since physical intimacy between queer people in real life is the subject of intense discussion and debate. The onus of HIV transmission is placed on MSM (Men having sex with Men) individuals and the community is consequently villainised. Positive portrayals of queer intimacy can go a long way in destigmatising the taboo of queer sex.
The question of intersectionality
While conversations about intersectionality are found very often with regard to Hollywood media, the same is not found for Bollywood productions. There are some films which have succeeded in capturing some parts of the intersectional experiences of the queer community but they remain very marginal.
Margarita With a Straw (2014) depicted the queer experience of a bisexual woman with a disability. Similarly, Neeraj Ghaywan's Geeli Puchi showcased the story of Konkana Sensharma, a Dalit butch lesbian and Aditi Rao Hydari, a femme Brahmin girl.
These stories point towards the potential of more intersectional stories being developed which could perhaps explore the ways in which marginality plays out for people belonging to both the queer community and another minority group. These stories are extremely important in developing a consciousness among people that the queer community is not a monolith.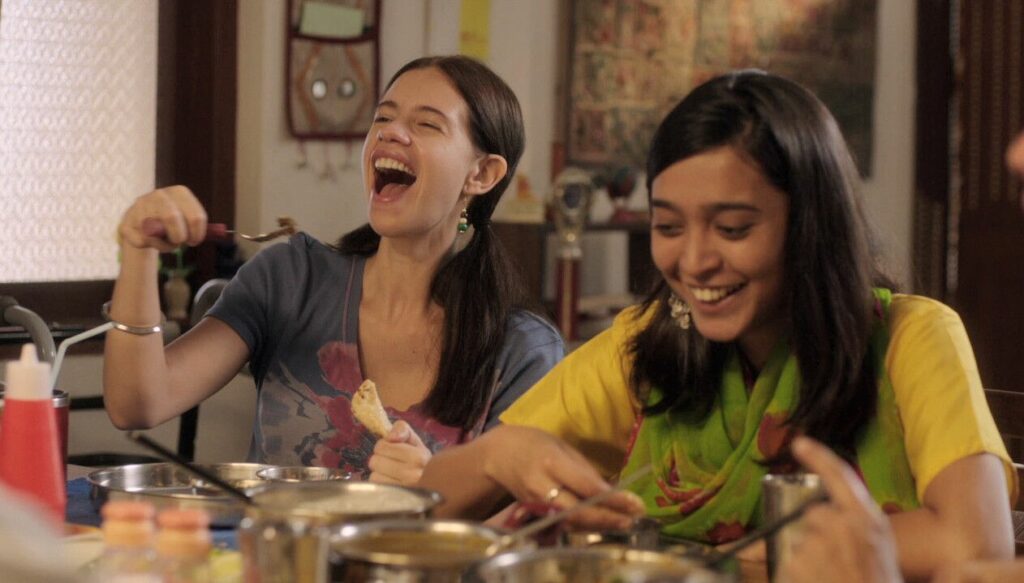 Further, it is also significant since many have pointed to the way in which savarna privilege allows some members of the queer community to lead a life of relative comfort while members of lower-caste groups continue to face systemic marginalisation on multiple counts. Here, it might be useful to tap into the parallel conversation about South Asian queerness which aims to explore how specific social, and cultural locations inform a person's identity.
The role of production is very prominent here. Casting, scriptwriting, and cinematography require participation from people belonging to these specific communities to ensure that their lived experiences are not being appropriated or misrepresented in mainstream media.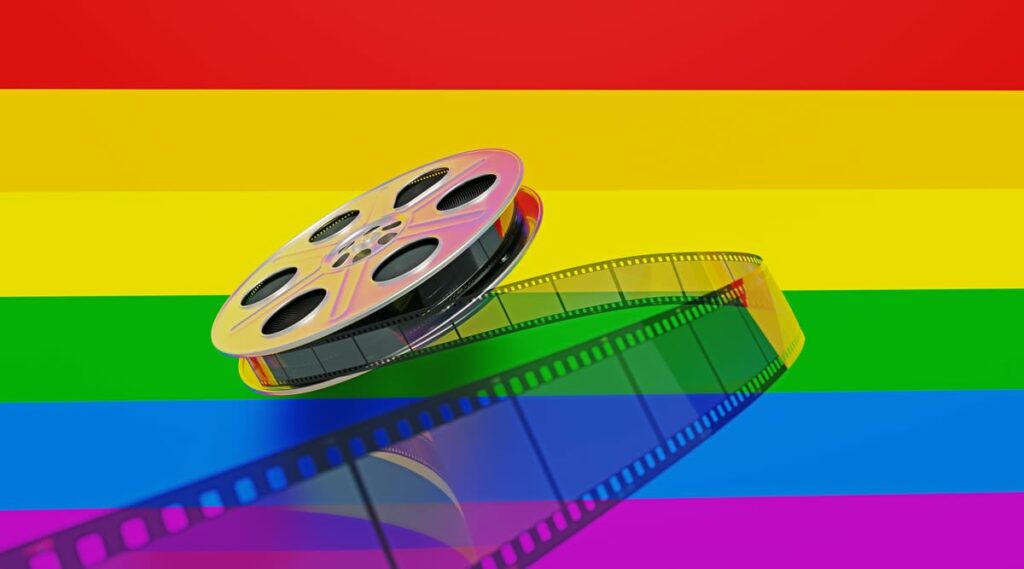 Queerness is considered redeemable when it is played by actors widely appreciated like Fawad Khan in Kapoor & Sons (2016). Fawad Khan portrays the image of an ideal child whose only 'fault' was being born gay. Real people are more complex than such black and white representations. Such a depiction sets the precedent that queer people are only acceptable if they are also otherwise perfect.
Anyone who lies beyond this mould is worthy of discrimination. This also sets unfair standards on the community that are not similarly placed on savarna cis-gendered heterosexual characters. There is a need for more honest and sincere depictions of queer characters in morally grey roles without pathologizing or otherising a whole community.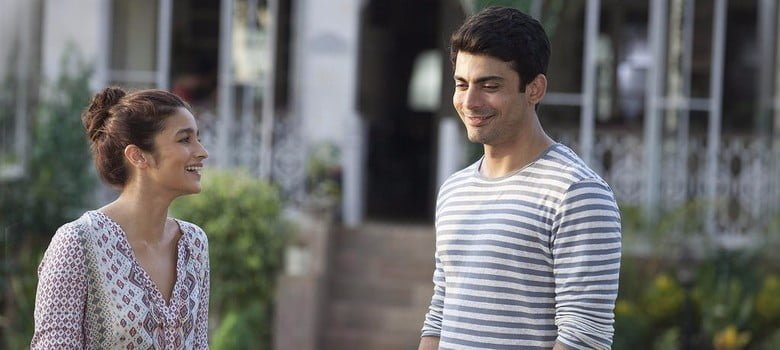 The call for queer characters possessing intellectual and moral depth is one which arises from the current state of Bollywood representation. The requirement from directors and production houses is not just to bring the conversation to the forefront or merely highlight the struggles of the community. The onus is to now ensure that queer people on-screen are increasingly depicted in a more real manner and in creative roles instead of only in social awareness films.
The presence of more accurately written and humanely engaged queer characters validates the experiences of the people belonging to the community. There is a two-way relationship between cinema and the real world. Cinema is shaped by and shapes the everyday experiences of people. Bollywood still has a long way to go in terms of LGBTQIA+ representation.
Many LGBTQIA+ individuals continue to face discrimination and marginalisation in India, and it is important for Bollywood to use its platform to raise awareness about these issues and promote inclusivity and acceptance.
---