Shabnim Ismail, the world's fastest woman bowler, announced retirement after a legendary career. Ismail had bowled the fastest ball (80 mph) in the history of women's cricket at this year's T20 World Cup in a semi-final match against England. Her name has been admitted in the record books for her commendable delivery.
Shabnim Ismail is a fast bowler in the South African women's cricket team. She has been playing cricket in the big leagues since 2007 as she has played in all seven leagues of ICC Women's World T20. However, cricket is not something that she has inherited or adopted naturally. She is the youngest of her seven siblings — born to parents who emigrated from India to South Africa.
It was not her school or organised sporting events that introduced her to cricket. Shabnim started her cricket adventures through the streets of her hometown, Cravenby. Familiarly recognised in India as "gully" cricket, it is this street cricket, which she played mostly with boys, that she got into the habit of playing cricket.
Shabnim's family, then, motivated and supported this interest of hers, and prompted her to start her career as a cricketer by joining the Primrose Cricket Club in 2004.
Ismail has many accolades and achievements to her name. Apart from bowling the fastest delivery in the history of women's cricket, Ismail is also praised for becoming only the fourth woman in T20 International cricket to bag 100 wickets. She also holds the record for most wickets on a single ground as, in a matter of eight years, she took 24 wickets at Senwes Park Stadium.
Ismail was also one of the first six players to get offered central contracts by Cricket South Africa, providing her with some sort of financial security.
However, despite all these achievements, Shabnim Ismail's name does not command the same popularity as the mainstream male cricketers' names do — for instance, fast bowlers like Shoaib Akhtar, Brett Lee, Shane Bond, and so on.
Cricket is still considered largely a male-dominated sport with most of the viewership still belonging to male cricket. In fact, male cricket is considered the norm, while women cricket always occupies a secondary position. 
Ismail's achievements shatter societal norms
Ismail's stature always becomes a point of astonishment for others when they compare it with her remarkable achievements. She is short at a height of approximately 1.65 metres, and claims that there is "hardly any meat on the bone."
She then does not subscribe to the masculine standards of physical power and built, and has proven time and again that despite having a body structure that is labelled as 'quintessentially feminine,' she can still make powerful strides in the supposedly 'masculine' field of cricket. Her success is derived from her talent and not the erroneous idea of possessing certain gender traits.
One of the claimed reasons why women's cricket is not given the deserved appreciation and recognition is their supposedly 'limited physical prowess.' There are accusations that women "can't hit the ball just as hard, the field just as sharp or run just as fast between the wickets."
The space of men's cricket has often witnessed expressions of male bravado, physical tussle, hypermasculinity, and excessive physical energy. All of this has validated the idea of associating sports talent with masculine physicality, thus marginalising women's sports.
This could probably indicate why Shabnim Ismail has not been celebrated as much as her male contemporaries with similar outstanding statistics — Shoaib Akhtar's fastest delivery at 161.3 km/h is a well-received fact. Ismail does not fall into society's criteria of judging the capability of a cricketer.
She is not the epitome of masculine talent, masculine physical posture, or masculine aggressive behaviour. Yet, at the same time, society cannot dismiss her achievements in the domain of cricket.
Ismail, herself, recognises a rebel within her. "I like to say what is on my mind, and most people don't like that, but I think it is a good thing so people don't walk all over you", she mentioned in an interview with ESPN.
This resilient spirit of hers allows her to build her identity as a successful female cricketer. She actively pursued cricket clubs and groups to give her a chance and did not shy away from asserting her superior abilities as a fast bowler.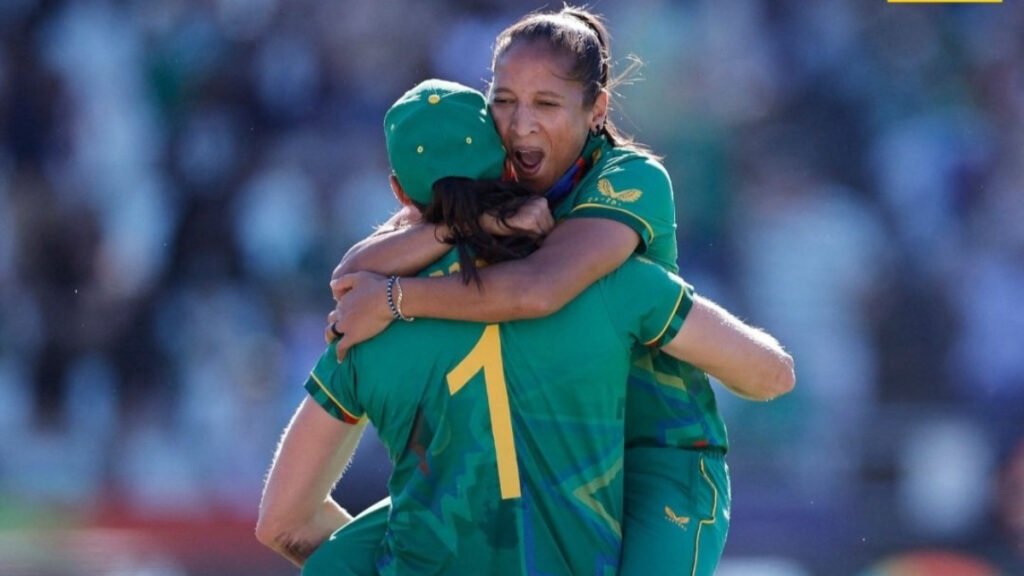 Ismail has also surpassed religious barriers along with gender discrimination in her pursuit of sports. She mentions in the same interview, "There wasn't much cricket for the Muslim girls back home in South Africa." It is notable then that Ismail becomes the only Muslim woman to have played international cricket for South Africa.
Ismail's achievement arises out of the crossing of this intersection of cultural and gender barriers. It is not just a personal achievement as Ismail actively addresses her Muslim community to promote the game for other young girls like her.
Ismail's struggles and accomplishments exist within this context of the social aspect of sports. The sports world is not an isolated realm, instead, it is constantly made up of socio-political rules and expectations. The lack of mainstream visibility for Ismail's creditable efforts shows the still-existing gender biases in cricket.
Ismail announces her retirement
Shabnim Ismail announced her retirement from international cricket at the age of 34. However, this news does not suggest complete separation from the field of cricket as she will continue to play domestic T20 cricket worldwide. The news reporting of her retirement is mostly accompanied by her statement that she wants to spend more time with her family. 
Ismail has stated: "I now find myself wanting to spend more time with my family, particularly my siblings and parents as they get older". She further claimed that "playing in global leagues, is the only way I see to be able to fit in both family and cricket."
However, there is an increased emphasis on the fact that it is her familial duties that are prompting her to leave the world of cricket. Even ICC has stated the main reason for her retirement is a need to focus on her family.
It is hardly noted that her decision comes with a desire to balance her cricket and her familial life. The expected gender roles make it easy for people to digest the fact that she will sacrifice her career for her domestic life. It is almost a commonplace idea in society that a woman must privilege her personal duties over her professional advent.
This mentality gets more pronounced when it comes to women in sports. They are already seen as an anomaly or a marginal figure in the world of sports which makes it easier for people to accept their eventual departure from it.
However, Ismail, in one of her earlier interviews, has demanded respect towards the challenges faced by women in sports as they balance personal and professional pressures.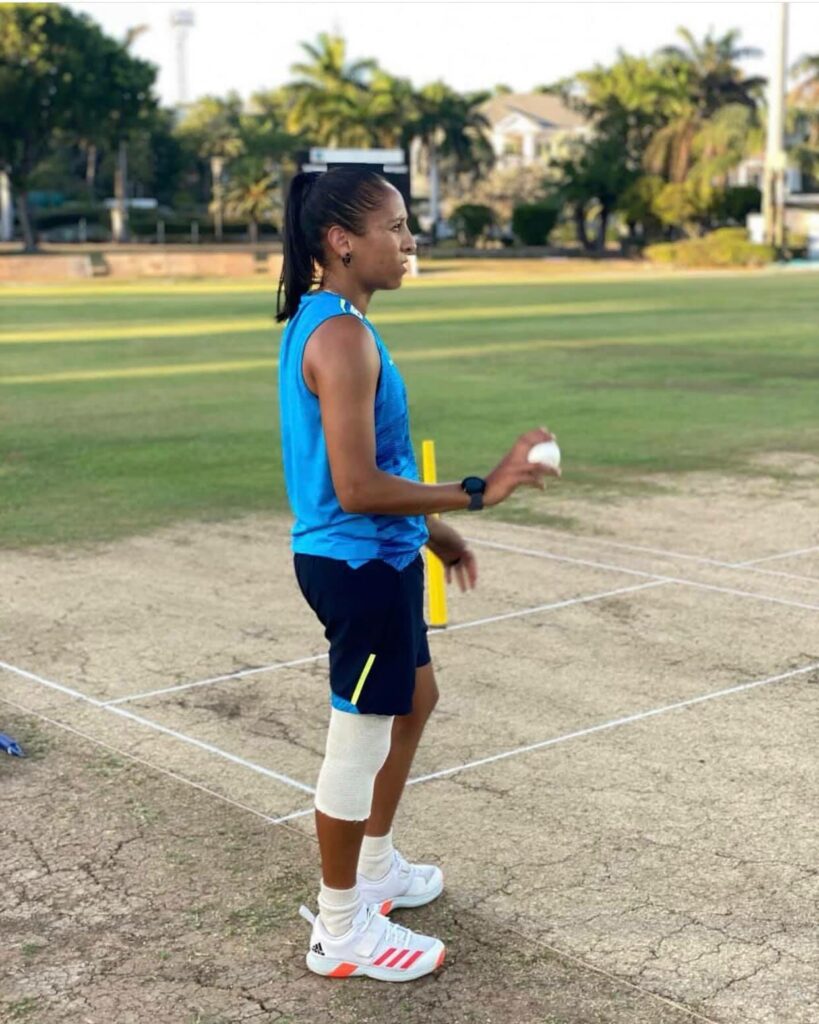 "Back us," she implores. "But also acknowledge that we're different. Men don't get periods. Men don't have to choose between having children and playing. We have our own challenges and we play a different style of cricket. But we are just as passionate and patriotic. We've shown we can win a World Cup."
She asks for a space in the social mindset that could accommodate both her career as a cricketer and her personal responsibilities. 
Like male players, when women step away from their game their retirement should be respected and be viewed as an individual choice and not associated with larger gender norms. On the other hand, if a male cricketer tries to privilege his family over his cricketing career then he faces backlash — for instance, the furore caused by Virat Kohli's paternity leave. It is the gender norms which expect a woman sportsperson to give weightage to her familial life while encouraging male players to abandon familial duties for sports.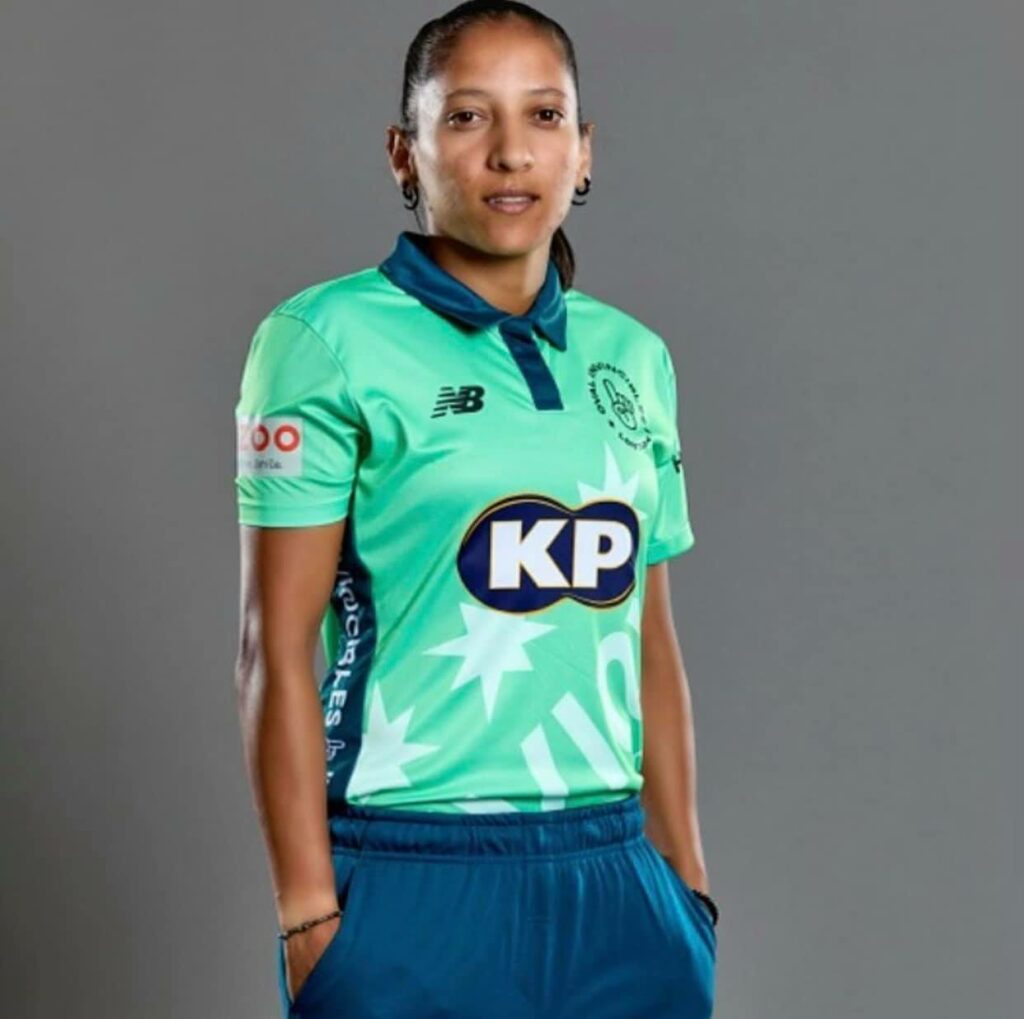 Finally, Shabnim Ismail's contribution to women's cricket is not limited to her outstanding performance on the field. She is a source of inspiration for the upcoming talent of young women.
It is her legacy that she wants to take forward as she frequently coaches young girls. Despite her retirement, Ismail will continue to be a part of the cricket world, and, as she says, she "will continue to be a proud ambassador for the sport in South Africa."
---