The countless edits and reels that have surfaced after the heated exchange between Gautam Gambhir and Virat Kohli in the ongoing IPL 2023 are a testimony to the toxic demeanour that has been normalised in men's sports. The viewership of such spats in a light-hearted joking manner on social media is also revealing the way in which these incidents are 'consumed' as mere entertainment and a boost to masculinity.
This is hardly an isolated incident. A familiar image of two men on the field being pulled apart by a referee or teammates in the midst of their unbridled anger towards each other is built into our understanding of men's sports.
On the other hand, the coverage received for any kind of aggression or spontaneous display of emotion by women is immediately labelled as unprofessional and unsporting. The bounds of what is sportsperson like are so highly differentiated for men and women.
For instance, Serena Williams smashed her racket in 2018 in the US Open final after her loss to Naomi Osaka and was said to have had a 'meltdown' and was promptly called unprofessional. Meanwhile, the same treatment was not given to Alexander Bublik's triple racket smash in Montpellier.
While one is condoned, celebrated, and dismissed as regular, the other is pointed out specifically and shamed. What we see on the sports field is informed by our conception of masculinity and femininity and further works to regularise our conception of the same.
The conversation about toxic masculinity in the sports field is not a new one. However, every new incident and the responses to the same, merit another discussion about the culture we are brewing in the world of sports. It is a set of harmful behaviours, attitudes, and expectations that are reinforced within the sporting culture and often associated with traditional ideals of masculinity. Its presence can be observed in various aspects of sports, leading to negative consequences for both individuals and the broader society.
With sports now being displayed on a grand global scale, the need to perform this masculinity for the cameras becomes especially pertinent. Highly commercial events like the Indian Premier League, enjoy the monetary benefits from such a spectacle being created and thus, there exists no systemic call-out for the kind of aggression they display on the field and the subsequent norms they naturalise for young boys and men. 
Excessive competitiveness, aggression, violence on and off the field, trash-talking, intentional fouls, or even physical altercations have become frequent in men's sporting events. Parallelly, the pursuit of sports and the honour of representing a country at world events is made out to be a matter of virtue.
However, if the actions at such a global forum undermine the spirit of fair play and respect while also perpetuating a culture of aggression and hostility, how noble are they? This begs the larger question of what are sports meant for and what kind of behaviour we ought to celebrate. Perhaps this also points to how the ideals of 'sportsmanship' need to be revisited. 
Where does the anger come from? 
The field of sports draws heavily from cultural, societal and historical factors that have moulded notions of masculinity and femininity. Traditional gender roles highlight the importance of physical strength, dominance, and aggression in men. These ideals have slipped into the world of sports which have historically been dominated by men.
Moreover, the requirements in sports have also yoked ideals of masculinity. In research about sports and social inequalities, it was noted that hypermasculine men who conform to heteronormativity are valued.  Sports often foster a highly competitive atmosphere, where winning is prioritised above all else. This intense focus on success can lead to aggression and a 'win at all costs' mentality. Athletes who feel compelled to prove their masculinity resort to aggressive tactics and engage in excessive competitiveness.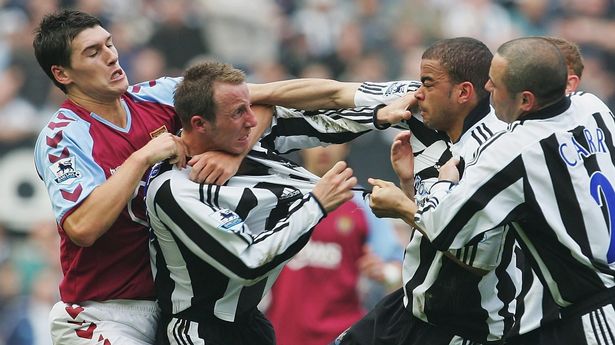 There are also other factors that exacerbate the ideas of toxic masculinity in sports. Athletes are often expected to demonstrate physical dominance, aggression, and emotional toughness. Expressions of vulnerability, compassion, or sensitivity are often discouraged, and seen as signs of weakness or 'femininity.'
The hierarchies of power and authority such as coaches, team leaders, and established players may perpetuate toxic masculinity by exerting control, demanding obedience, and discouraging expressions of vulnerability or individuality. Athletes may feel the need to conform to the attitudes of their teammates or coaches to gain acceptance and validation, further reinforcing harmful masculine ideals.
Another facet is the presence of the 'boys locker room' and its conversations about sexual dominance and prowess. These ways of seeing and speaking leak into everyday lingo. Hardik Pandya's sexist comments on the Koffee with Karan couch, though met with punishment, were also defended by many as 'locker room talk.'
This is especially insidious when we see that such a culture objectifies women in sports too. Female athletes are often judged based on their physical appearance rather than their skills and achievements. This objectification reinforces the idea that women's value lies primarily in their attractiveness.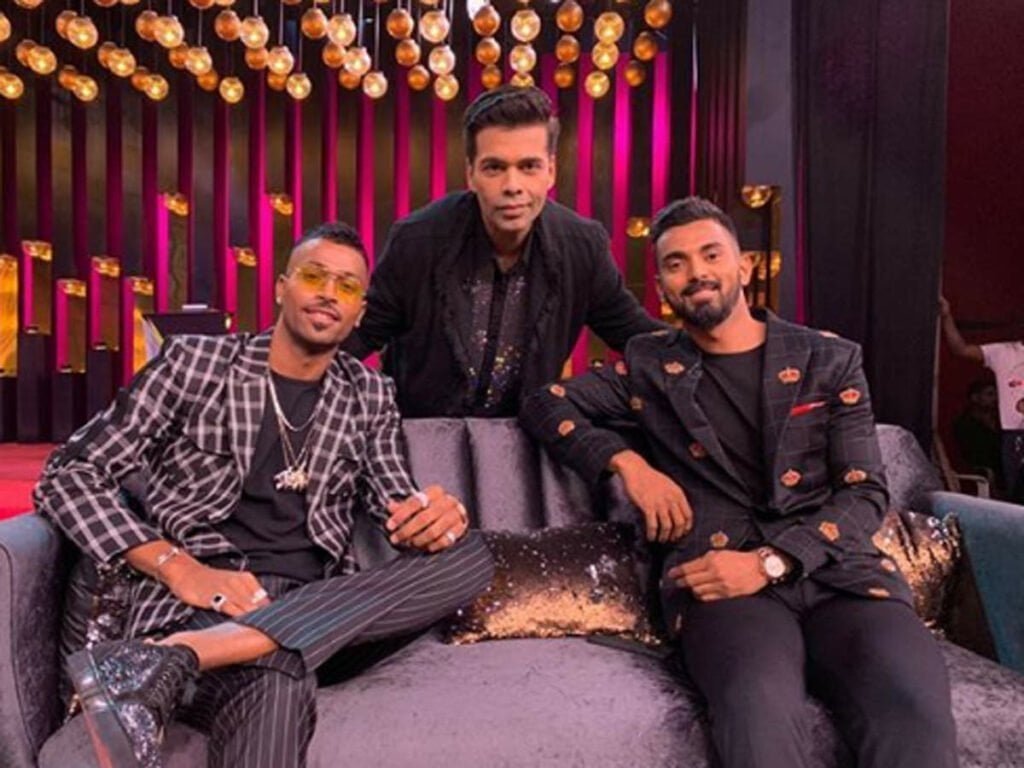 Lastly, the marketability of organised sports has caused these narratives of masculinity to take centre stage in the depiction of sports. The involvement of investors, advertisers and those with commercial interests hoping to secure larger viewership, always rely on fights and disagreements that manifest in such a form.
The spotlighting of these altercations at sporting events has a negative influence because it percolates into other media. These representations can reinforce toxic masculinity by promoting and glorifying certain behaviours while marginalising or dismissing alternative expressions of masculinity. The figure of the 'jock' in cinema and TV is also constructed according to these ideals. 
Toxic masculinity self-destructive for male athletes
Terry Crews, the former NFL player has spoken about how seeking mental-health aid was frowned upon in his circles because 'tough' people did not require therapy. The pressure to constantly prove their masculinity, win at all costs, and suppress emotions leads to psychological distress.
Athletes often feel compelled to hide or downplay injuries, leading to long-term physical damage. The stigma surrounding mental health in sports can prevent athletes from seeking help or support, exacerbating issues such as anxiety, depression, and substance abuse. Toxic masculinity, is thus, self-destructive for male athletes.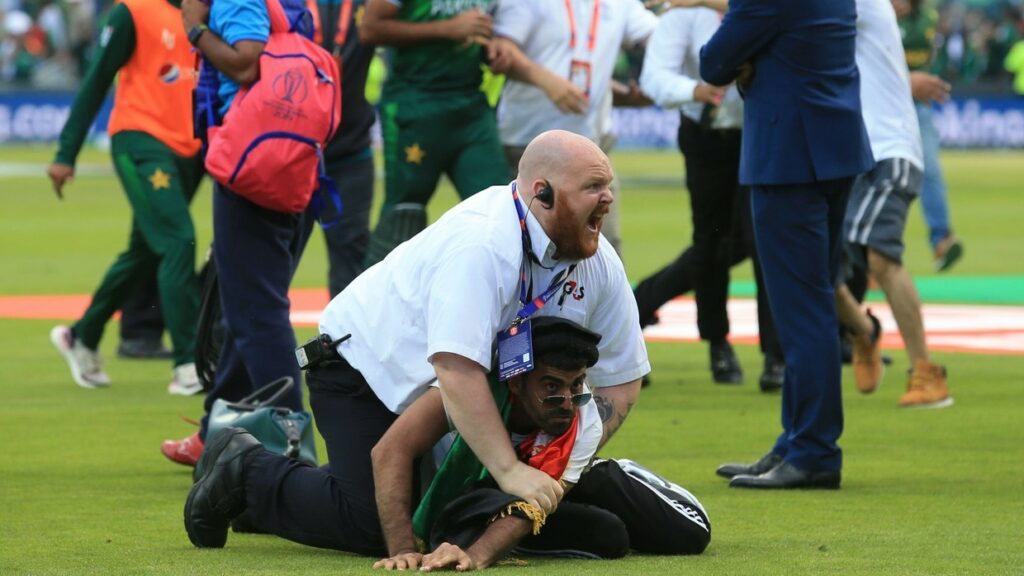 Moreover, when players clash on the field in a performance of their masculinity, it normalises behaviours for the fandom too. Fans idolise their favourite players and often take to different kinds of toxicity to defend themselves or their club. This includes slurs, abusive behaviours and aggression.
In many cases, it devolves into instances of racism, casteism and religious hatred too. In the world of football, Marcus Rashford has pointed out the culture of racist abuse on social media that he regularly receives. 
Creating a culture of hypermasculinity and celebrating it also has grave impacts on women in sports. The biological determinism that follows toxic masculinity works to undervalue the skills of women athletes.  Femininity is deemed inherently weaker or less capable than masculinity and places an unfair burden on female athletes to conform to traditional gender roles.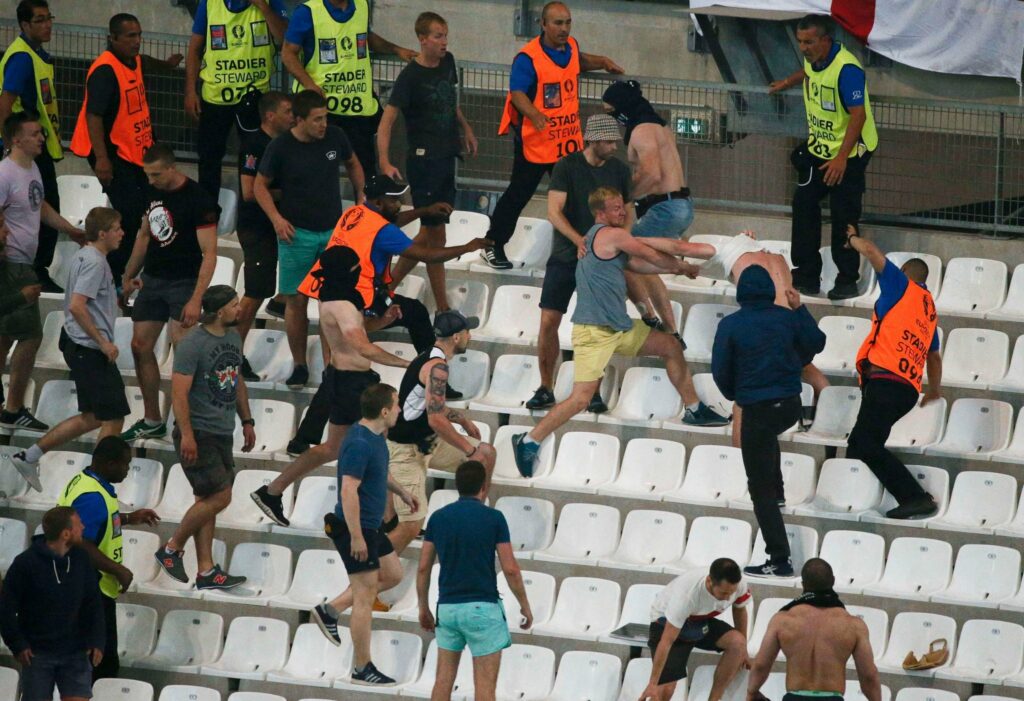 This includes challenging the pressure on women to be both exceptional athletes and conform to societal expectations of 'attractiveness' and 'femininity.' As we move towards questioning the gender binary in the sporting field and aim to become more inclusive of trans athletes, we will first need to dismantle the toxic masculine culture in sports. 
A feminist undertaking of sports would aim to ensure that systemic barriers, stereotypes, and discrimination that gender sexual minorities often face in sports are removed while promoting gender equality, inclusivity, and empowerment. It is crucial to recognise that toxic masculinity in sports is not inherent to sports themselves but rather a product of broader societal norms and cultural influences.
Addressing these underlying factors requires collective efforts, including education, awareness, policy changes, and fostering a more inclusive and respectful sporting environment that embraces a diversity of expressions of masculinity and values the well-being and personal growth of all athletes. 
---