Different waves of feminism are largely associated with the twentieth century as a more organised attack on patriarchy was asserted. However, the feminist voice has been present much before the advent of feminism. This voice mainly surfaced in literature, especially the beloved classics, which still resonate with us.
It is the universal, almost timeless quality of these classics that their popularity spread to different locations, periods, and contexts. It is this ability of these books to transcend their immediate consciousness and look ahead of times that they are recognised as classics.
The classics mentioned in this list present vibrant female characters who do not limit themselves to the norms established for women at the time. Despite presenting "female" concerns of marriage and domesticity, these narratives are decidedly political in their representation of the socio-political milieu.
Their value lies in their portrayal of female heroes who can navigate, and at times, challenge the rules of their times to provide a feminist intervention.

Most of these narratives, except Thackeray's piece, are women's voices by women authors; and these books try to carve a space in the rigid gender norms of nineteenth-century England. Nineteenth-century British society is marked by its strict social surveillance of the public space, highly defined gender roles, and an amalgamation of the social and the economic sphere. All of this creates a backdrop for an interesting and political reading of gender relations.
1. Pride and Prejudice
This is one of the most renowned works of English literature by Jane Austen which has gained the status of a classic. With myriad adaptations and retellings, Pride and Prejudice is not just a Regency novel dealing with the social and interpersonal concerns in a small English village. Nor is it simply a love story between the protagonists Elizabeth Bennet and Mr Darcy.
It is the story of validating female agency; it acknowledges the right of a woman to say 'no' to a marriage proposal despite familial pressures, her socio-economic condition, the suitability of the proposal, and the passionate expressions of love of her suitor. It is the story of the confident and free-spirited Elizabeth who values her ability to think and judge, and prizes her freedom of movement, in a society which disregards women's intelligence and highly limits their mobility.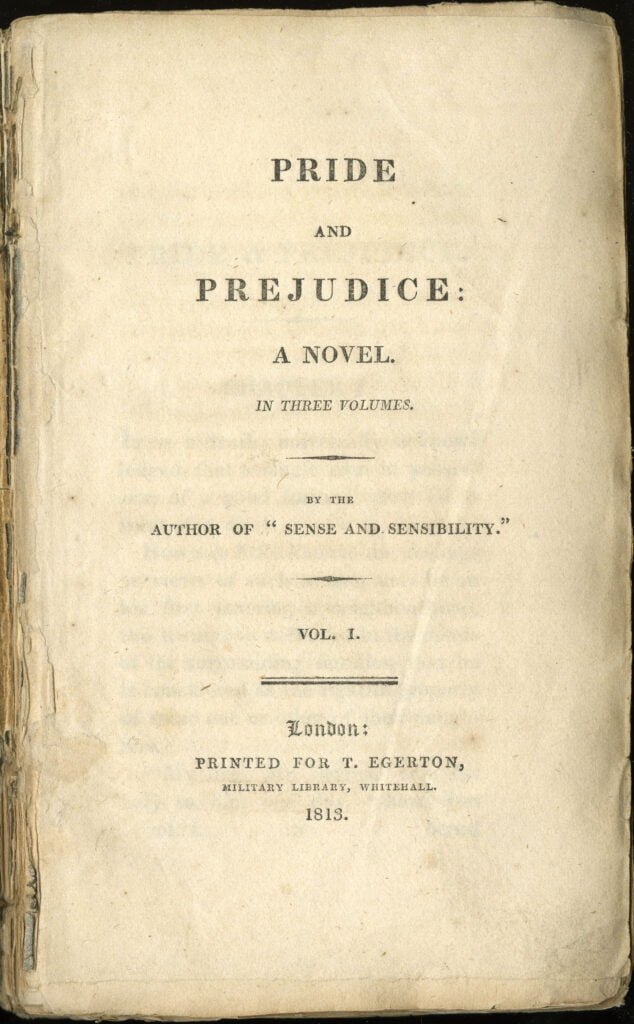 It is also a story of more mature and rational love — which is not based on 'love at first sight' and physical attractiveness (mainly of the woman) but involves understanding and reforming your partner-to-be.
Moreover, it also escapes the trap of putting the onus on a woman to rectify the faults of the man, instead, it shows a more equitable self-journey of both hero and heroine towards self-realisation, respectful understanding, and falling in love.
2. Jane Eyre
Another famous classic, Charlotte Brontë's Jane Eyre is a coming-of-age story of the eponymous protagonist, Jane, and the eccentric hero, Mr Rochester. Jane, from the start, is shown to be peripheral in the social frameworks; she is the unruly, petulant orphan, occupying the marginal position in the household of her aunt; and, later in her life, she is the plain governess, holding neither physical allure nor monetary power to have any social standing.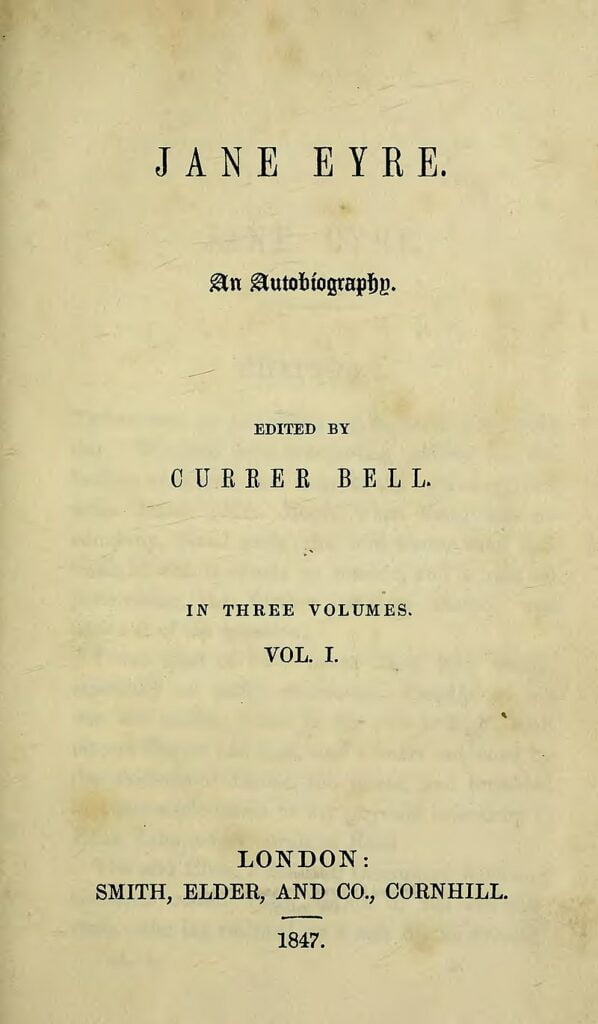 Yet, the narrative makes it clear that Jane will not lose her identity even in the face of the overpowering qualities and passion of Mr Rochester, her lover. Mr Rochester is her superior in rank, age, and money, but Jane attempts to establish a relationship of equality. This desire of hers is fulfilled by the narrative, too, as her double (Bertha Mason) would disable Mr Rochester of his physical, moral, and financial might — rendering Jane the towering figure in their relationship.
Even though the novel is unable to escape the pitfalls of creating a Madonna/whore binary — and has racist undertones —yet the self-reliant power of Jane in her unique social position and self-assertion provides instances of feminist potential in the novel.
3. Persuasion
It is another Austenian classic: the last finished novel of Austen with more mature themes. Austen's prose takes a graver form in this narrative as she deals with the themes of war, death, sickness, instability, loss of home, and spinsterhood. Instead of focusing on the courtship period or the 'falling in love,' stage, it starts years after that has happened as the heroine, Anne Eliott, and the hero, Captain Wentworth, meet seven years after their broken engagement.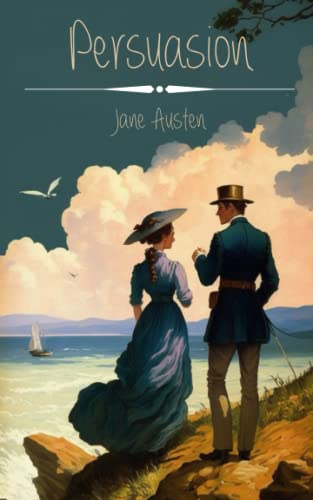 Even though Wentworth still resents Anne for breaking up their engagement, the novel punctures the trope of the 'disloyal beloved' and shows Anne's perspective and inner turmoil. In an almost metafictional commentary, the novel derides male descriptions of a woman's supposed faithlessness: "no reference to examples in books. Men have had every advantage of us in telling their own story."
This indicates that this book is then revising the existing texts on female fickleness to depict the true precariousness of a woman's position. This book ultimately shows that a woman is not as free as the man in making her marital choice due to familial impositions, financial dependence, and social norms of being the passive recipient of the marriage offers and having an expiration date.
The love story in Persuasion is not viewed through a rosy, fantasised lens; instead, it is located in the realism of gender politics, economic situations, family life, and larger impetuses like war.
4. The Mill on the Floss
The novel depicts the lives and relations of siblings, Tom and Maggie Tulliver. It is written by George Eliot, or Mary Ann Evans, who took up this masculine pseudonym to gain acceptance for her writing career and more politically charged themes. The novel focuses on the heroine Maggie Tulliver, whose mental resources are left to waste, being denied education and prominence due to her gender.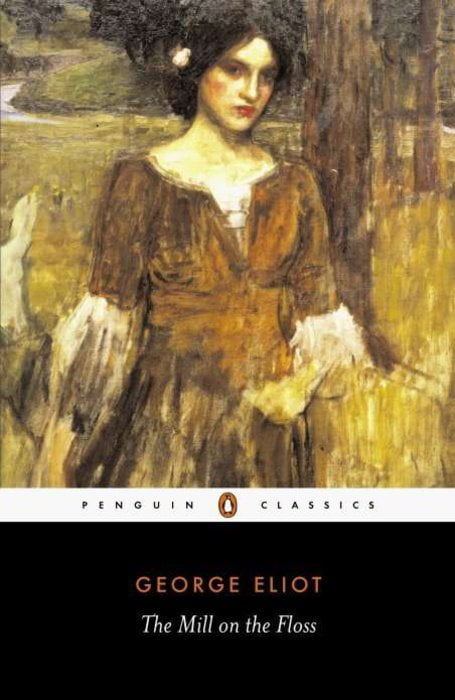 Her life is contrasted with Tom who gets proper schooling and inherits the financial struggles and actions of his father. However, Maggie, despite her intellectual longings, is left in isolation and boredom. The common gender norms of the time are bitterly questioned in the narrative as the focus largely stays on Maggie's emotional mindscape.
The novel also avoids the dichotomisation of the 'good' and the 'bad' woman; the social framework might ostracise Maggie as the "other" woman being the dark beauty who seduced the fiancé of her fair cousin. However, by occupying the perspective of Maggie, the readers are made aware of Maggie's struggles, motivations, and eventual strength in giving up on her love and happiness. Exploring various philosophical and moral themes, The Mill on the Floss is valuable in its subversion of various gender norms.
5. Vanity Fair
The only book in this list by a male author, William Makepeace Thackeray, Vanity Fair is the story of ambitious, almost amoral, Becky Sharp. This novel provides an insight into the socio-political framework of nineteenth-century Britain as it touches on the issues of class hierarchy, inheritance, Napoleonic wars, and colonisation.
Amidst the jigsaw of these various domains, Becky Sharp emerges as an untiring heroine who tries to climb the social ladder solely through her wit and charm. She is a unique heroine as it is not her virtue that gets rewarded but her active efforts and effective navigation of these social structures.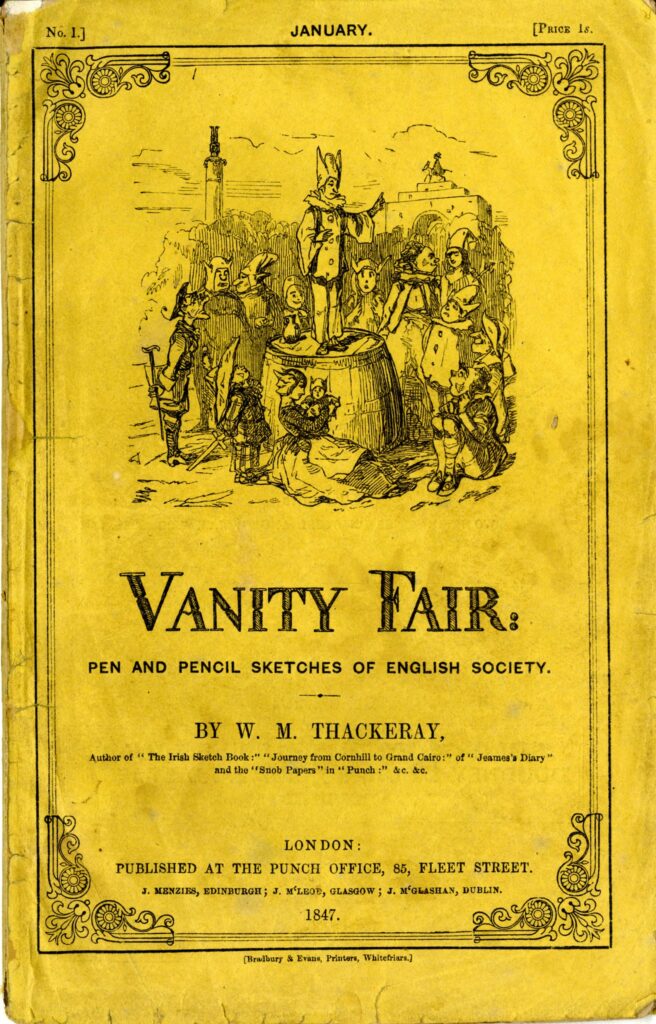 She exploits the customary attributes expected out of a woman and employs them as masks to fool men and advance through them. She is the femme fatale, a tradition continued in Scarlett O'Hara (from Gone with the Wind), who affects traditional Victorian femininity to ultimately reveal its artificiality and hollowness. Vanity Fair is not only an exposition of the various facets of Victorian society but also a subversion of those through a single woman: Becky Sharp.
---