According to the 2011 census, more than 10 crore Indians are notified under various scheduled tribes, making up approximately eight to nine per cent of the total population in India. Assumably, this ballpark figure has only risen about the ever-increasing population boom. Many of these diverse groups remain restricted to remote regions in hills and dense forests at a considerable distance from the mainland, making access difficult.
Owing to the systemic obstacles that have remained consistent since the times of the British Raj, most tribal groups are misunderstood and generalised. Specific needs are seldom represented, even as archaic laws continue to encroach upon their lives. While many developmental projects and schemes have tried to right this imbalance, several data gaps need to be filled before effective development mechanisms can be established. 
Tribal populations in India face a severe lack of information and resources that are easily available in more developed settings. This includes access to comprehensive healthcare, including family planning, reproductive education, and maternal and natal care. Preventable diseases and malnourishment are common, and both maternal and infant mortality rates remain rather high, making this an immediate cause for concern.
About the Banyan Impact Fellowship
Initially called the AIF Service Corps, the program began as an initiative to provide opportunities for young Americans to engage in long-term rehabilitation in India. Since then, it has expanded to include participants from both India and the US, creating a binational bridge for mutual development.
In March 2021, the program was rebranded as the 'Banyan Impact Fellowship,' to commemorate its third decade of affirmative action. This was yet another step in a series of efforts to promote US-India civic diplomacy and create lasting partnerships to ensure sustainable positive change.
In today's world, where the nature of social deficits is becoming increasingly global, the promotion of such dialogue becomes essential to the growth of either country. The symbol of the Banyan Tree then became a perfect metaphor for the mission and the values that this initiative began with — strength, resilience, and most importantly, interconnectedness.
BIF aims to create an ecosystem of individuals as agents of positive change, further amplified by the community it forms. Together with an intersectional approach to social needs, the Banyan Impact Fellowship aims to create an association of young leaders both from the US and India, committed to creating sustainable and scalable impact in the lives of the marginalised communities they serve.
At the crossroads of health and gender
Dnyaneshwar Surwase, one such fellow from BIF's 2022-23 cohort, spoke to us about his experiences working in the field with the tribal population in the Kalahandi district of Orissa. For 9 months, Dnyaneshwar was allowed to work on areas of public and adolescent health needs, together with the local organisation Seba Jagat. By implementing sustainable healthcare initiatives and community-based programs, Seba Jagat is an organisation that has improved access to medical services and raised awareness about essential health practices, positively impacting the well-being of the local population in the region.
Dnyaneshwar, with his background in Gender Studies, was tasked with reporting and documentation along with conducting sessions for pregnant women and children, briefing them about their sexual and reproductive rights, so that they could take better care of themselves and their young ones.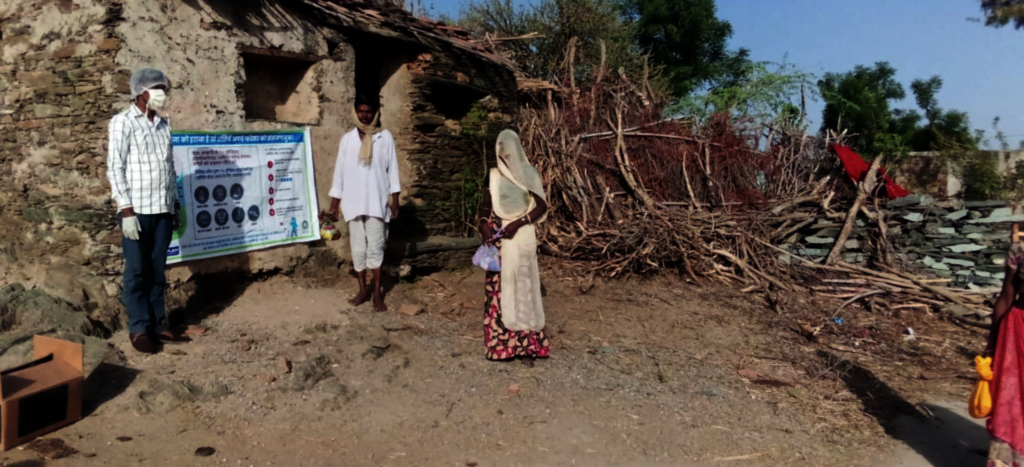 Growing up, Dnyaneshwar had dilemmas with the patriarchal notions and norms of gender and sexuality. On top of this, he routinely observed his mother, sister and other women in his community facing stifling patriarchal forces. This is what prompted Dnyaneshwar to pursue a career studying gender and sexuality.
Originally, however, he had wished to become a doctor, but a lack of educational opportunities and resources prevented him from acting on this dream. So when BIF provided him with an opportunity to work in a field where both, gender and public health intersected, Dnyaneshwar knew it was the perfect fit. 
His passion for the cause, along with the flexibility of the project guidelines then allowed him to go above and beyond his job description. 'Adolescence is a crucial age for individuals to explore their identity and gender,' he said, 'and I noticed that there was a certain gap in the concept of exploring and perceiving gender identities. I realised that it was important to conduct gender sensitisation workshops to provide this information so that the participants could realise the range of opportunities in that regard.'
Access to Public Health Services, knowledge about Sexual and Reproductive Health Rights, Queerness and especially its expression usually become a privilege that is reserved for more "progressive" and urban settings. At least, that is the classroom understanding of it. By advocating for acceptance and sensitivity at the grassroots, Dnyaneshwar's workshops become an attempt to lessen that divide, even culturally.
In letting his personal experiences shape the public decisions he makes, Dynaneshwar's example exposed the fragility of the personal versus public divide. Contrary to popular belief, the experiences and actions of one individual can definitively shape public developmental efforts, highlighting the fact that social volunteering does come down to individual action. Functioning within a collective only makes it stronger. 
Research as a balancing act
Along similar lines, Sivakami Prasanna, another Banyan Impact Fellow conducting on-ground research, spoke to FII about balancing the personal and the public when it came to ethical research. 'While entering communities that are not our own, it is important to be constantly aware of the power dynamics in the relationships you cultivate. Often as researchers, we come in with more privilege than the communities we work with,' she said. 
'As a researcher, it is imperative to understand that your intention must be  to centre the voices of the community. To do this effectively, you need to be able to reflect upon your positionality and assumptions. Neither the researcher nor the community exists in a vacuum,  understanding the social context and how different systems work together to include or exclude a community is essential to understand the efficacy of interventions,' she added. 
Having graduated from the School of Rural Development, TISS and then working as a Research Assistant with the Centre for Studies in Gender and Sexuality at Ashoka University, Sivakami decided to participate in the Banyan Impact Fellowship as an initial introduction to the developmental sector. This would then help her specify her interests as she looked at the space of academia in the future. Sivakami was placed with India Health Action Trust's Project MANCH in Shahdol, Madhya Pradesh, a district with sub-optimal maternal and newborn child healthcare outcomes.
Through the capacity building of frontline workers and service providers, the project MANCH works to improve the access and quality of maternal and newborn child healthcare services in the region. The team works with the government administration, from the district to the panchayat levels, to enhance health outcomes and reduce the maternal and infant mortality rates in the region.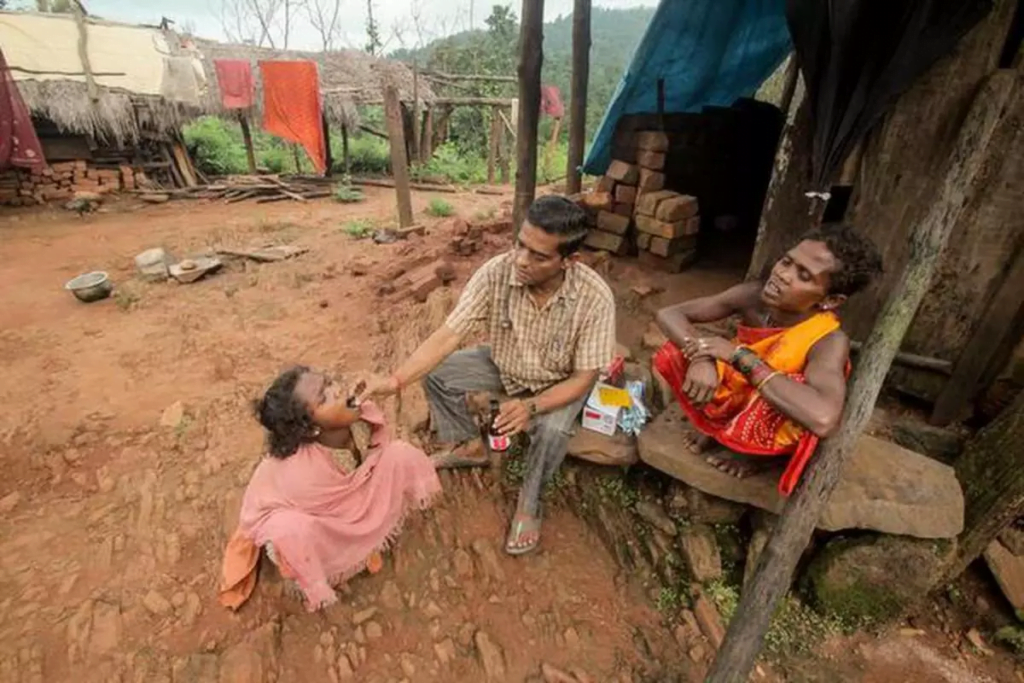 Sivakami was tasked with conducting qualitative research to understand the disparities observed in antenatal care, postnatal care and place of delivery as per IHAT's baseline study and better inform the healthcare interventions in the region. She worked with mothers who had recently delivered to understand how a family's socio-cultural and economic factors influenced their health-seeking behaviour. 
'My biggest lesson came in the way of a singular comment made by one of the didis I interviewed. I did not want to digitally record the interviews, since this could make my participants uncomfortable, so I quickly got into the habit of writing their answers down,' Sivakami mentioned.
'Having completed the interview, I was just getting up to leave when the didi asked me, point-blank, whether any good would come out of all this "hassle." The honesty of that question brings forth a central point, who does this knowledge benefit? How can it be utilised to work towards a healthier future for this didi and countless others like her? Realising that vision is what drives the frontline workers, service providers and organisations like IHAT forward.' she added further.
Beyond the numbers 
Sivakami told us how sexual and reproductive health-seeking behaviour was an extremely personal area to intrude upon. 'A lot of it becomes a matter of trust and personal connection,' she said, 'and contrary to popular belief, this makes qualitative data even richer. There is nothing objective about research, knowledge creation is not free from the power dynamics in our society and attempting to be "value-neutral," will only result in an incomplete picture. Trying to eliminate emotions out of research makes it hard to remember the people behind it.'
Efforts in the public sphere must therefore, not only be cognisant of personal positions but also be allowed to be informed by them.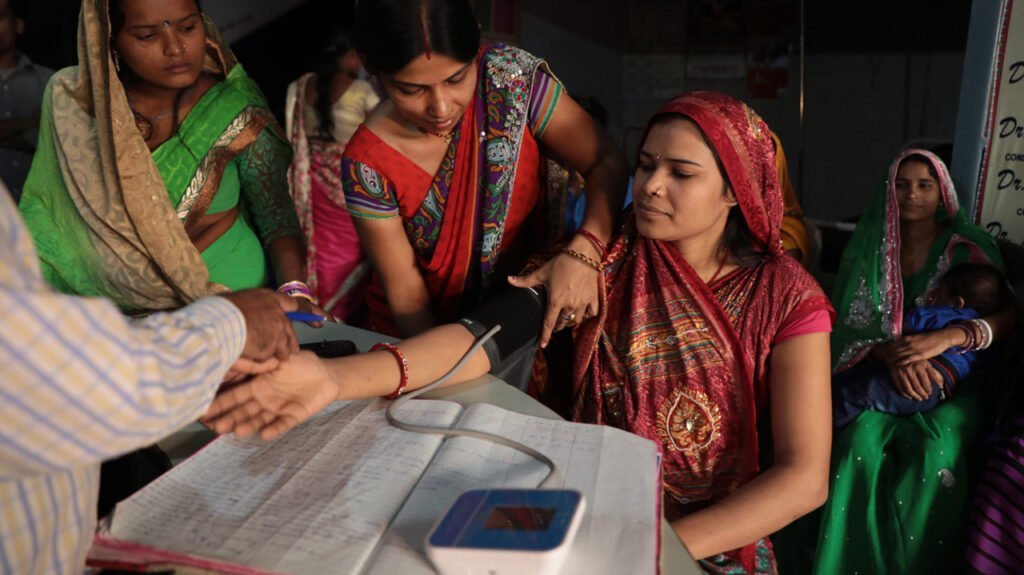 Acknowledging power is only half the battle, but re-channelising it to allow equitability to flourish is where real work is required. This is what the Fellowship allows young professionals to do: understand the social sector well enough to be able to realise that the public and the personal are interdependent entities that work together to create structural issues. That is the ground reality, and any kind of developmental effort must, first and foremost, know how to work in and around these systems.
Ultimately, when the interventive project departs, and the ecosystem resumes regular function, the newly introduced developmental systems should remain up and running. Just like BIF then, the mission of a social interventive project should be to create young leaders who can sustain these measures, and play the long game. 
---
To Know More About Dnyaneshwar Surwase And Sivakami Prasanna's Work Visit Their Profiles.