Dear reader, 
Welcome to yet another year of FII! FIII turns 9 today and it wouldn't have been possible without your support. 
Feminism in India started out as a Facebook page, in 2013, that curated feminist content from the Internet. I began the Facebook page when I began my own journey as a feminist. Today, we are a media organisation of 12 kickass women who run our two websites — FII English and FII Hindi. On our 9th birthday, I'd like to take a moment to firstly thank my team who have always supported me and given their best to the organisation. 
FII was created with the vision of dismantling patriarchy and social injustice by centring the voices of those that these structures oppress. Our mission is to increase the representation of Indian women and marginalised communities on the internet and amplify their concerns using tools of digital storytelling. Through our platform, we aim to create a generation of young people that are aware and educated about feminism and social justice. 
A few updates
As you may know during the pandemic FII decided to go fully remote and we have remained so recognising the need for our team members to have a flexible workspace, work-life balance and home and care duties. Although remote work gives one a lot of flexibility and mind space to pursue other projects, it also comes with its own disadvantages. Our team is spread across the country and hence meeting each other in person becomes challenging.
However, this year was different! We started the year with a bang or to be more precise a cosy team retreat at the Jim Corbett National Park. Many of our team members were meeting each other for the first time and to say that we really enjoyed each others' company and had a lot of fun would be an understatement. We also worked on our annual strategic plan for the year.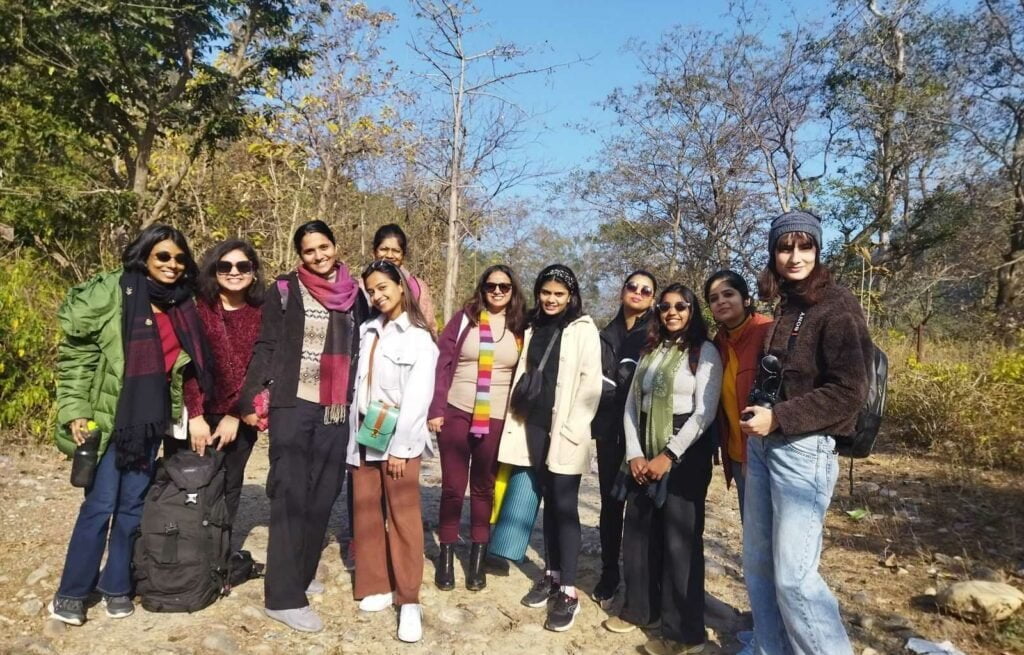 This year has been extra special for the team, but specifically for me. I had a big personal update for the team—I was pregnant and expecting my first child in June 2023. During the team retreat, we discussed my maternity break and how the team will run the organisation in my absence. We decided on collective leadership of our four team leads along with our HR Operations manager who would together manage decision-making and day-to-day operations. I'd of course be available on a need basis, but not be involved regularly.
Today, as I write this note two months post-partum, I know we took the right decision. My team has been running the organisation since mid-June and I couldn't be more proud of them. They have handled every difficulty small or big with grace keeping the interests of the organisation and the well-being of our staff in priority. This is the power of collective leadership and I'm so glad that FII is leading the way.
We're a team of 12 young women under 35 who come from diverse castes, religions, disabilities and regions. We're from North, South, East and West but we represent one vision—to make feminism accessible for the Indian youth.
Impact
We have done some stellar impact work that I'm happy to share with you all.
Japleen organised a Wikipedia Editathon on 4th March in collaboration with Women Lift Health and 91Springboard on women's health in India.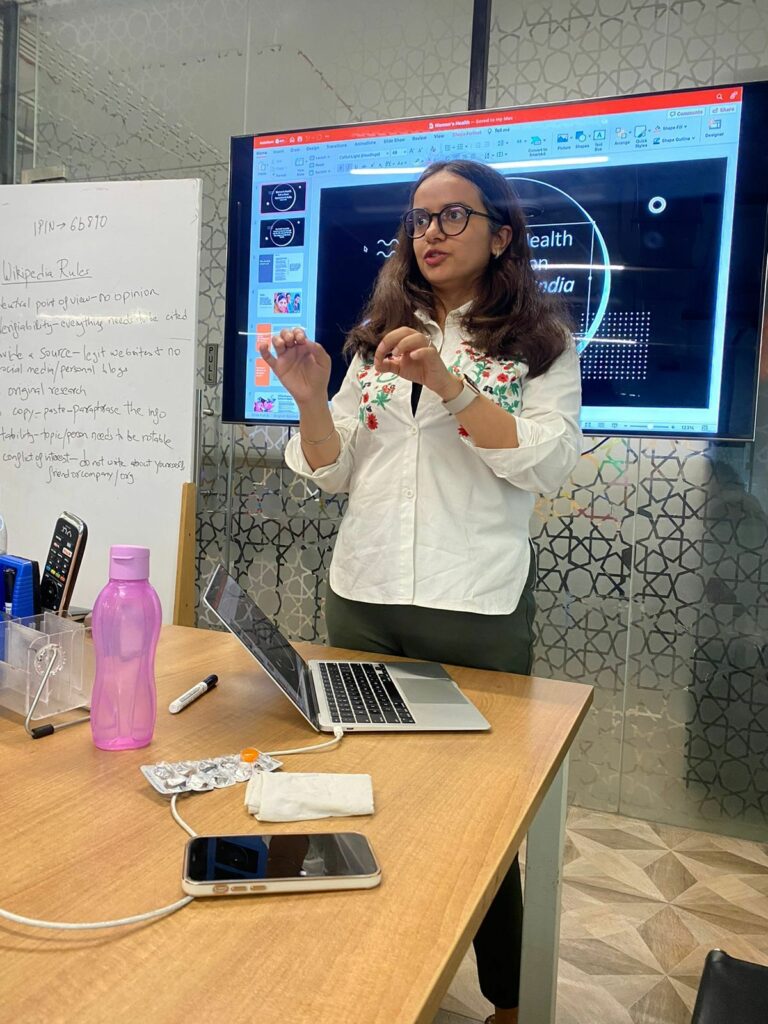 Ritika Mahajan, Assistant Professor, Department of Management Studies, MNIT Jaipur took reference from 10 articles from FII as secondary data for a study titled "Experiences of LGBTQs in India: Diversity, Equity, and Inclusion at Work.
FII Hindi was selected for Google News Initiative's Indian Languages Program, 2023.
What's coming?
I'm very excited to announce that we are shortly launching a new bilingual video series on gender and data literacy as part of the FactShala Innovation Lab in collaboration with Data Leads.
Lastly, FII is independent of any religious, political, or corporate affiliations and requires funds to keep the websites running ad-free and pay for our core costs like salaries of our core team members, remuneration for our writers, and technology costs of running two websites, etc. We also want to be able to create more feminist resources that are time-intensive.
A few hundred rupees or a few thousand would go a long way in helping us stay ad-free, and we promise to keep serving you fresh feminist content that you love! On our ninth birthday, your contributions would make for the best birthday gift. Share your support by becoming an FII member and tweeting with #FIITurns9.

Or you could also make us a one-time donation. For international donors, please click here. For Indian donors, please click here. 
Independent and honest feminist media needs committed readers and I duly hope that you will consider supporting your favourite feminist media platform. 
I'd love to hear your stories and experiences of how FII impacted you! We hope you will continue to support us as you have through this tough year, so we can all be a step closer to smashing the patriarchy.
Till then, 
Japleen