In the heart of Kashmir, where the valleys echo with tales of resilience and change, a troubling narrative unfolds. 'On paper, I hold the esteemed title of sarpanch—a position of power and authority, an emblem of my community's trust,' says Haleema Begum to FII, a 55-year-old from the village of Khaipora in Chnaderseer.
'But reality paints a different picture.' Haleema's poignant words reflect a pervasive phenomenon, where elected women officials find themselves grappling with a disconcerting reality: their male family members subtly wield the authority they were elected to exercise.
This malpractice raises questions about the true empowerment of women in these positions and highlights the deep-rooted patriarchal norms that continue to prevail in Kashmiri society. Despite their hard-fought victories and the trust placed in them by their communities, these elected women officials find themselves struggling to assert their authority and make meaningful contributions to their communities. This not only undermines their agency but also hampers the overall progress and development of the region. 
This can be traced back to 1993, when the  73rd Amendment to the Indian constitution provided for 33 per cent reservation for women in all Panchayati Raj institutions across India, including the position of Sarpanch.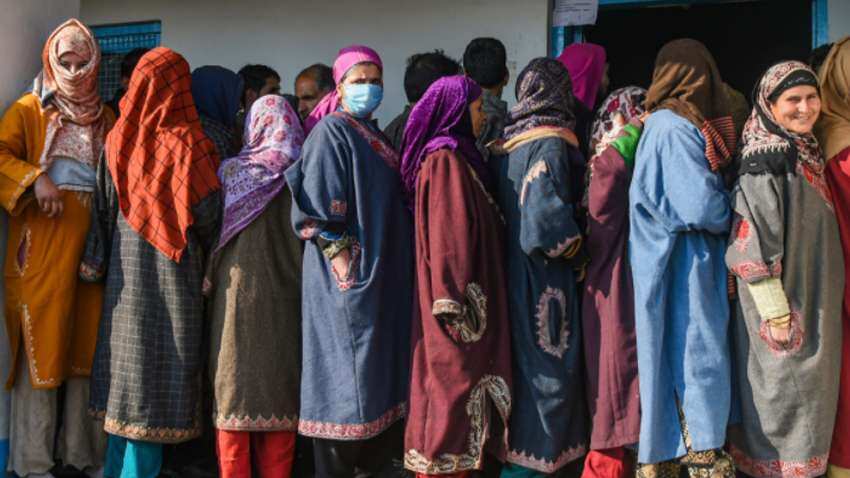 However, these provisions were not initially extended to Jammu and Kashmir due to its special autonomous status. It wasn't until 2003 that the state government, using its constitution granted 33 per cent reservation for women in Halqa Panchayat for Panch constituencies through the Jammu and Kashmir Panchayati Raj (Second Amendment) Act 2003. Yet, this reservation did not extend to posts of Sarpanch or to block and district-level representatives.
The landscape shifted in 2020 when polls, along with the maiden district development council (DDC) polls, were conducted to fill over 13,000 vacant seats. In this election, Haleema was elected unopposed as the sarpanch of Chnaderseer village. Yet her husband, Nizam Uddin Malik, continued to carry out her official duties, allocating funds for development projects and addressing grievances.
In a candid conversation with her husband, he expressed his perspective, stating, 'My wife is illiterate, with only a fifth-grade education. She possesses limited knowledge about politics and the intricacies of governance.' He went on to share that he serves as a panch member, and their fellow villagers seem to have no qualms about him acting as a proxy on her behalf.
The villagers of Khaipora, like many in the region, seemingly accept this proxy governance arrangement. Haleema's illiteracy is cited as one reason for her husband's involvement. 'She is not literate and doesn't know what needs to be done,' Abid Rasheed, a resident, explains. 'That is why most of the work on the ground is done by her husband.'
However, some residents argue that Haleema's illiteracy should not be a barrier to her active participation in governance. They believe that with proper support and training, she could effectively carry out her official duties and make informed decisions for the village. Additionally, there is a growing movement advocating for women's empowerment and equal representation in local governance, which may eventually challenge the existing proxy arrangement in Khaipora.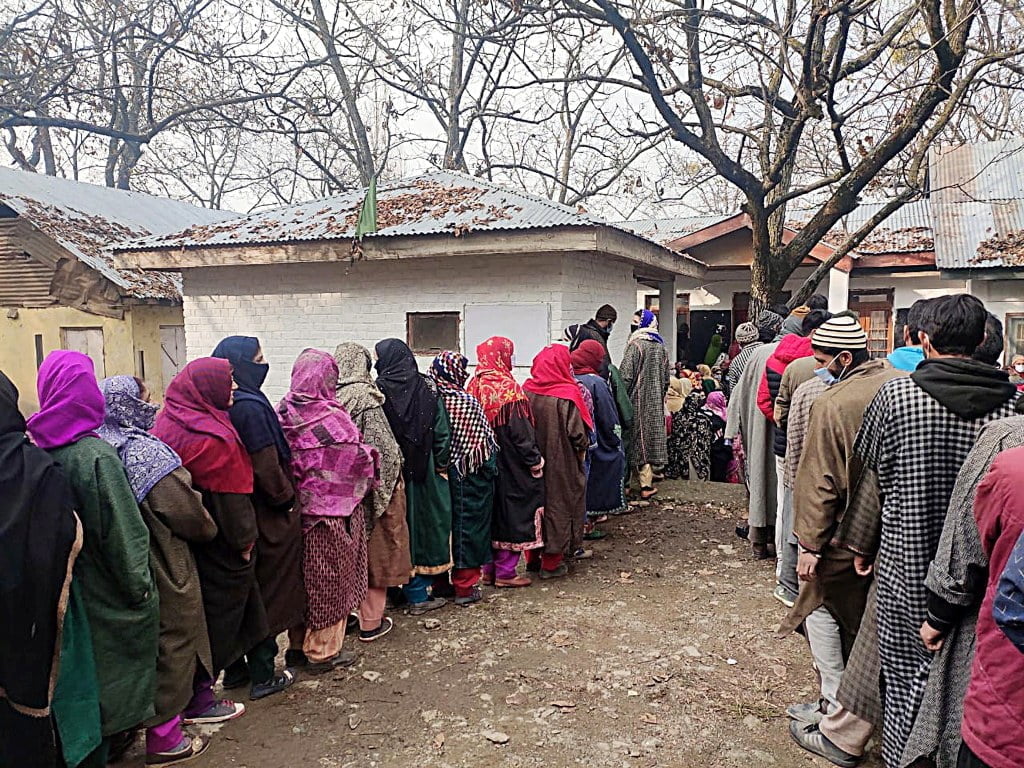 Similar stories unfold across the region. Rubeena Akhter is a 35-year-old woman who was elected as the sarpanch of Delina village in Baramulla district. Her husband, Mohd Rafiq Wani, holds the position of deputy sarpanch in the same village. Despite Rubeena's educational background—a matriculation pass—she candidly admits to lacking expertise in electoral affairs, often deferring to her husband's extensive experience.
Reflecting on her journey into politics, Rubeena shared with FII, 'My husband has been deeply interested in politics for a long time. Unfortunately, due to certain circumstances, he couldn't assume the role of sarpanch himself. However, he now serves as the deputy sarpanch. On the other hand, I was never particularly keen on politics. It was my husband who encouraged me to lead in the panchayat elections. Surprisingly, I faced no opposition, and I emerged victorious. Now, my husband is actively working on my behalf, and I genuinely wish for him to excel in this field.'
When questioned about the possibility of contesting elections again in the future, her response was resolute. She stated, 'Absolutely, I will contest elections again, and it will be for my husband's benefit. I believe that by continuing to participate in politics, I can create more opportunities for my husband to succeed and make a positive impact in our community. It is not just about personal ambition, but about supporting each other's goals and aspirations.'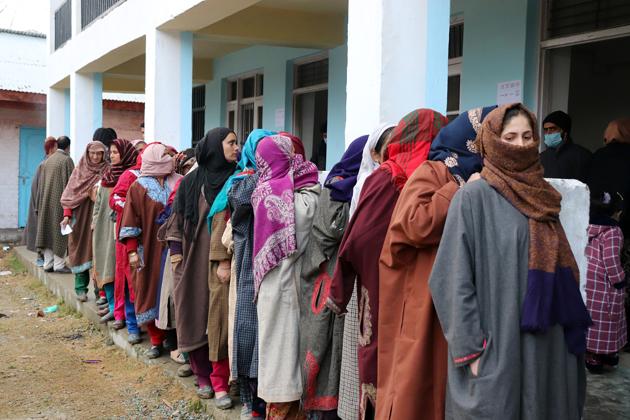 'To promote women's participation in democratic institutions, particularly following the abrogation of Article 370, efforts were made to encourage women to run for elections in our village,' stated Asma Jaan, a resident of Delina.
'However, it is noteworthy that only one woman consented to stand for election, and her decision was primarily influenced by her husband's aspiration to become the sarpanch rather than her desire to contest. This highlights the prevailing patriarchal norms and gender inequalities that still exist in our society, where women's agency and independent decision-making are often overshadowed by the aspirations of their male counterparts. It is crucial to address these systemic barriers and empower women to pursue their own goals and aspirations, ensuring equal opportunities for all individuals in democratic processes,' added Asma.  
Kashmir is not alone in grappling with the proxy governance issue. Similar practices have been witnessed in other parts of India. In Bihar, where 50 per cent reservation for women was introduced in Panchayati raj institutions in 2006, many husbands forced their wives to contest the election as proxy candidates. These instances highlight the systemic challenges faced by women in politics, where their agency is often undermined or exploited by male family members.
This impropriety and malpractice is not limited to just Bihar and Punjab. Similar cases of male family members exerting control over women's political participation have also been reported in other states across India. These wrong and unlawful practices not only hinder women's empowerment but also perpetuate gender inequalities within the political sphere. Society must address these issues and ensure that women have equal opportunities to pursue their own goals and aspirations without being reduced to mere proxies. 
Despite criticism and calls for reform, proxy governance continues in various states. This lack of enforcement not only undermines the progress made toward gender equality but also sends a message that women's voices and participation in politics are not valued. Both the government and civil society must work together to implement strict measures and hold accountable those who engage in proxy governance to truly empower women and create a more inclusive political system. 
The volatile political situation in Kashmir has had a significant impact on discouraging individuals from actively participating in rural self-governance elections. Some female sarpanches have candidly admitted that they live in constant fear for their lives.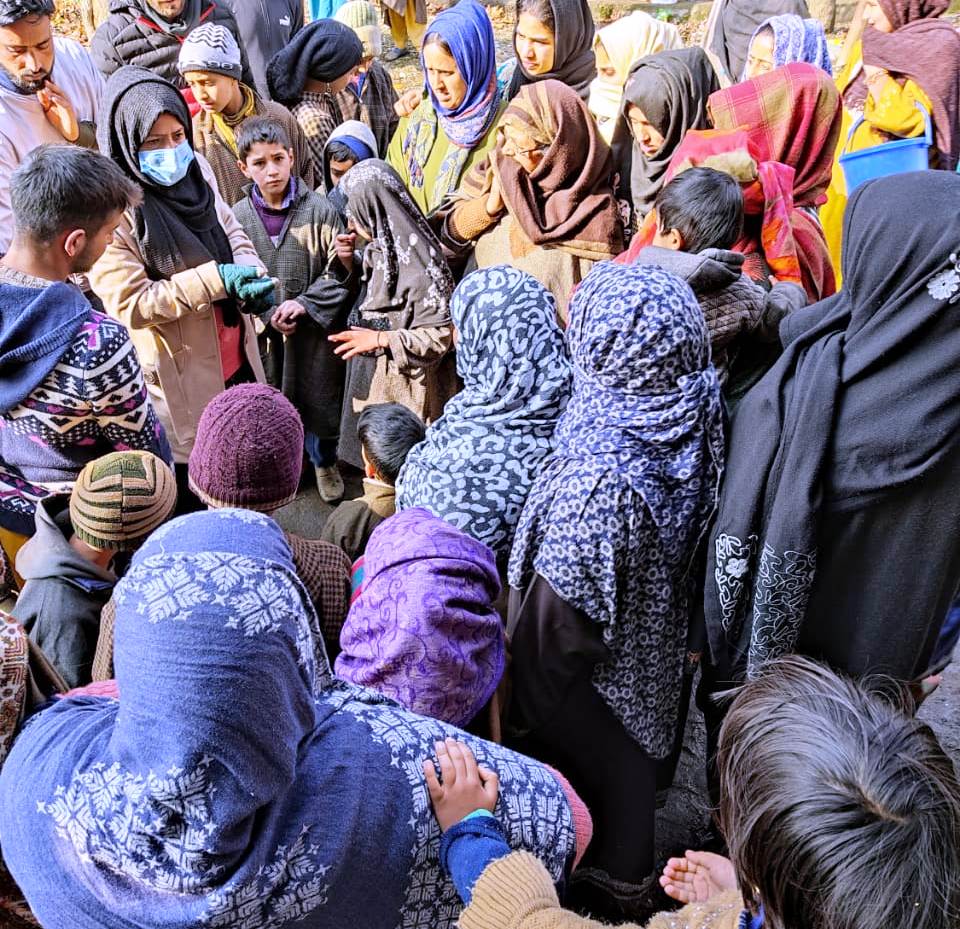 However, they find themselves in a difficult predicament, as they feel compelled to continue their roles due to the responsibility of providing for their families and managing their expenses.
Amidst the myriad challenges that persist, some remarkable female representatives in Kashmir stand as beacons of inspiration. Afroza Begum, serving as the sarpanch of Halqa Gurseer Sangrama in Baramulla district, is one such beacon. Her proactive approach sets her apart in a landscape where some merely hold positions on paper.
Afroza's dedication and commitment to her community are vividly evident as she actively frequents government offices, addressing the concerns and needs of her constituents. Her unwavering commitment not only underscores her resolve but also underscores the urgent necessity for more female leaders like her in the realm of rural self-governance.
By wholeheartedly engaging with government officials, Afroza bridges the gap between her constituents and the vital resources they require. Her actions serve as a powerful reminder that effective leadership transcends titles and necessitates genuine dedication and active involvement. Despite being 60 years old and having only completed her education up to the 5th standard, Afroza juggles multiple responsibilities. In addition to her political role, she manages her fruit business and owns shops in the mandi, where she interacts with clients daily.
Reflecting on her journey, Afroza shared, 'I have always possessed a bold spirit and an unyielding desire to make a difference in my area and for my villagers. It was the collective wish of my Auqaf community that compelled me to enter the electoral arena, as they saw potential in me to lead. I am deeply committed to fulfilling their expectations and serving our community.'
When asked for her thoughts on the practice of proxies and women who delegate electoral responsibilities to male family members, Afroza Begum articulated her perspective with clarity and conviction. She stated, 'I believe that women should be at the forefront of the electoral process, actively participating and leading. While support from family members is crucial, relying solely on male family members to represent women's voices can perpetuate the status quo of gender inequality in politics.'
She continued, 'Empowering women to take the reins themselves and engage directly in electoral affairs is essential for achieving genuine representation and fostering a more inclusive democracy. Women have unique perspectives and experiences to offer, and their direct involvement is key to addressing the diverse needs and concerns of our communities.'
Afroza's resolute stance exemplifies the need for women to play an active and independent role in the political landscape, ensuring their voices are heard and their contributions are recognised. By empowering women to participate in electoral affairs, we can break down barriers that have historically marginalised their voices and perspectives. This not only leads to more equitable decision-making processes but also paves the way for a society that truly reflects the diversity and needs of its population. 
---