As a young visible Muslim woman in a world that is rapidly growing accustomed to feminism, I take some parts of it all in and reject some others. I tend to perceive myself as a woman with multiple and varied identities standing at the cusp of feminism and her religious identity. This becomes challenging when I belong to a religion perceived as "oppressive," for its women but I choose to be both every day – a vocal feminist and an assertive Muslim woman, countering every challenge that comes my way, one step at a time. 
The main question that I ask myself time and again is – what is my feminism? Is it a part of the wider movement initiated by figures like Mary Wollstonecraft, a woman I read about within the walls of my literature classroom and tend to think about for a very long period?
Is it being a woman who should not ever stop hustling and trying to match her earnings to the men in her life, which at present includes her cousins or in the future her partner, too? Is it voicing myself out on my social media handles when injustices against women take place in the world? Or is it just anything but simple? Is it something that thrives and grows within me every day? Is it here to stay, budding and sprouting with me, within me and outside of me?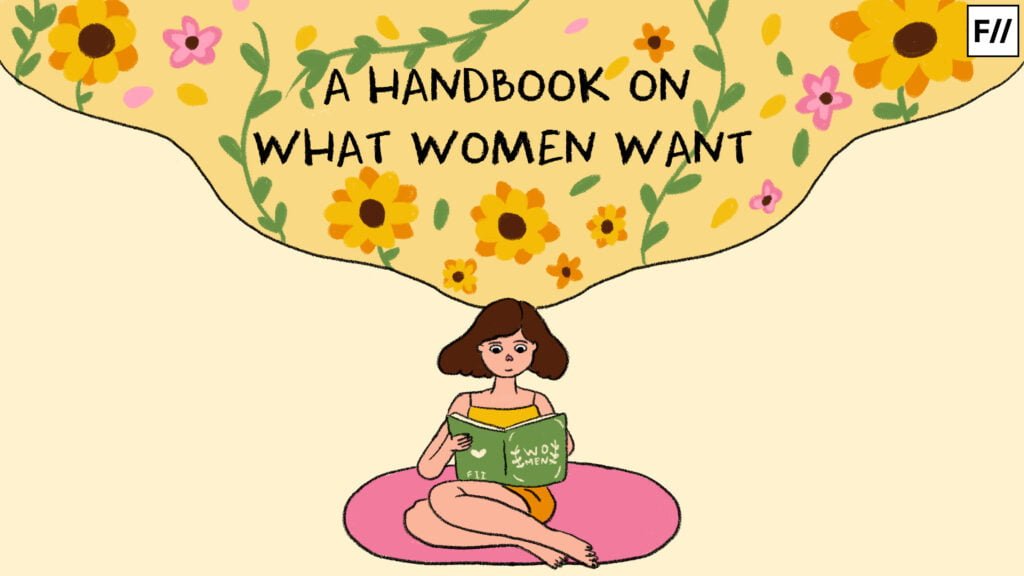 I was born into a mediocre Muslim family in the capital city of Delhi. I am the eldest and have two younger siblings – one brother and one sister. My parents moved to the capital city to give me a better education and resources.
On days when their lives were falling apart for many personal and financial reasons, I as a young kid always saw them who would put me to sleep telling me that all of us would get through this, together. I also happen to come from a religious family, where my paternal family decided the chronology of my life for me way before I gathered my senses.
However, what was right in it was accepted by my parents for me while what was wrong was completely rejected. While men of the family continue to earn, the women of my family challenge the institution of patriarchy and add to the feminist movement in their million little ways.
My mother is a homemaker yet she is a feminist. The feminism I have learnt from her is very different to the popular notions of the concept. She does not drive her way to her workplace and neither works 9 to 5 every day. She is a simple woman who reads the newspaper at 7 in the morning, prays five times a day, cooks meals for her family and reads a book before sleeping. She has taken care of her family all these years while teaching her daughters how not to forget to rest on some days, how not to forget to be a little kinder to other people they meet and how to discover their layered identities against the ever-rising force of patriarchy.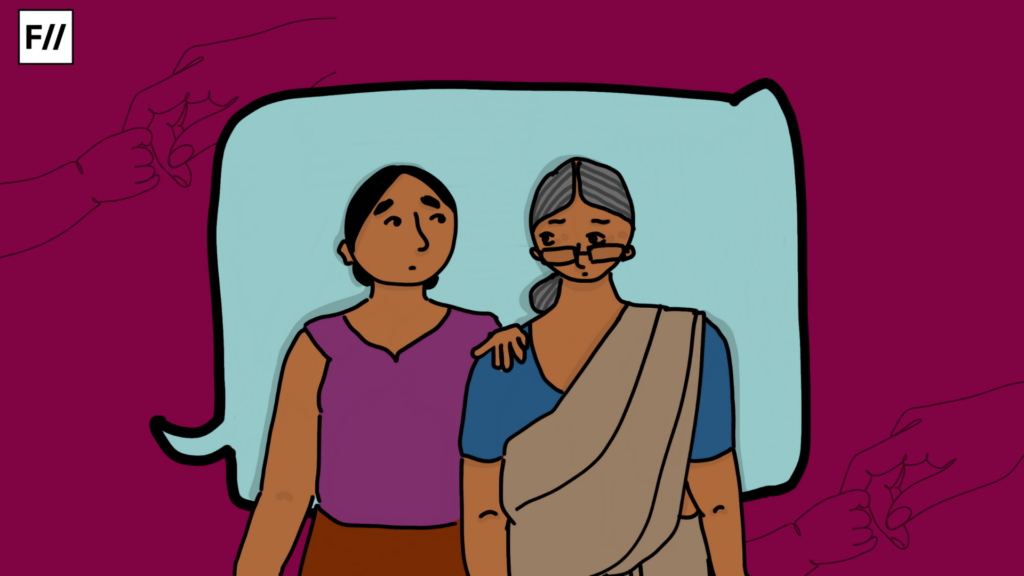 My father who has been an average breadwinner of the family is countering the long-held belief that women should not be out in the public for education or otherwise. He comes from a conservative family yet wakes up every day and teaches me that the world would try to stop me from chasing my dreams but I should be fearless and confident in what I want for myself. He has also taught me that people will question my presence in public with a Hijab on my head, but I will never owe any explanation to them.
A little while ago, he asked me to take a cab at night, while asking his permission to attend an event in Delhi. 'Mujhe toh darr lagega,'( I am scared) I said. 'Kis baat ka darr hai tumhe? Jitna darayenge, utna darr lagega.' ( What are you scared about? The moment you are afraid, they will scare you more) he says.
I wondered for a few minutes how far we both have come. How he has been going against every belief patriarchy has projected to be the right and how all these years, he has done everything to empower and encourage me to be right and do the right thing, no matter what the circumstances are.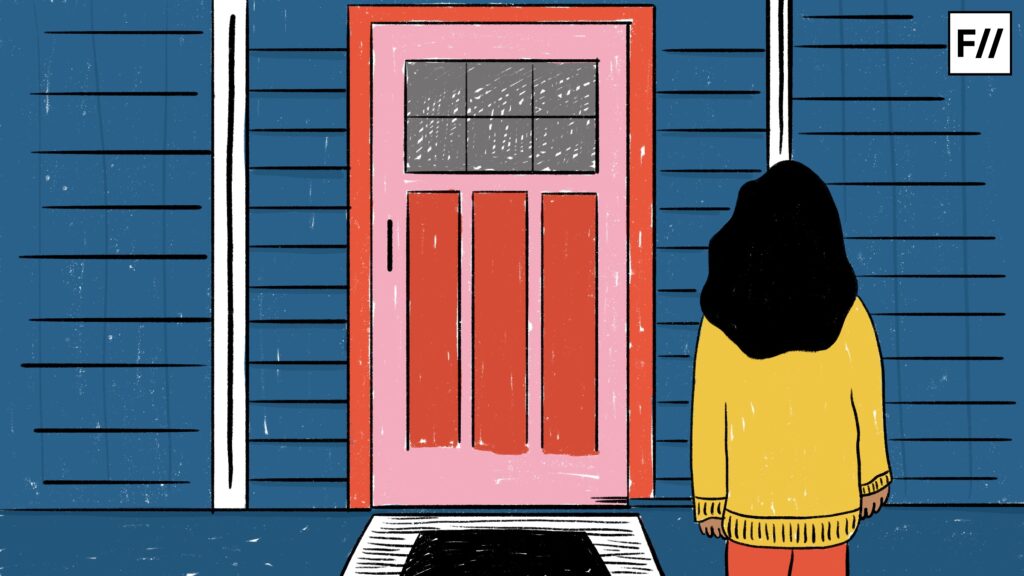 While growing up, I witnessed a stark contrast between the feminism I saw in my family and the public sphere. While women were demanding much-needed rights and equality, there was a class of women promoting only the women who hustle and earn as the right defenders of the movement. In my high school, emerged the Girl Boss feminist movement – until and unless you are bossing your way through your life, taking up big corporate jobs with a mug of black coffee in your hand while opposing the masculine business world, you are not a feminist. 
I am not saying that the above-mentioned feminism is not right nor I am in any way making fun of it. But what I am saying is that the movement cannot promote one set of women and completely discard others. Women like my mother or her mother find themselves often out of the feminist movement when they are contributing to the entire movement at so many multiple but much simpler and domestic levels. 
In this projection of woke feminism, there can not be a woman who works and also takes care of her family or who does not work at all and just decides to take care of her family. The women of my family countered both notions and my mother specifically told me to decide my feminism on my own. She always has been in support of the primary concept of the movement but taught me that my feminism can look very different from what is being practised in India and abroad. She has always inculcated in me that my definition of feminism can and should vary. So, I decided to have one for myself and follow it.
I do believe in the absolute rights of any woman and would fight for it. But I also would be found washing dishes in the evening or helping my mother with the meals. My brother would also help us out whenever and wherever required but taking a lead in doing the domestic chores is something I do not run away from.
I am part of many different feminist organisations but at the same time, I would also be found writing about women's rights in Islam, a religion portrayed as biased towards its women and staying true to my faith – whether it is talking about women in Islamic history or contribution of women in history, in general. 
I have a streak of domesticity within me, something I inherited from my mother but at the same would want a dignified and stable job for myself, unlike her. I can work in public yet return to my family in time and take care of them in any way possible. I know how to rest on days when needed and be active and vocal about my identity and so many other women`s identities or rights, whenever required.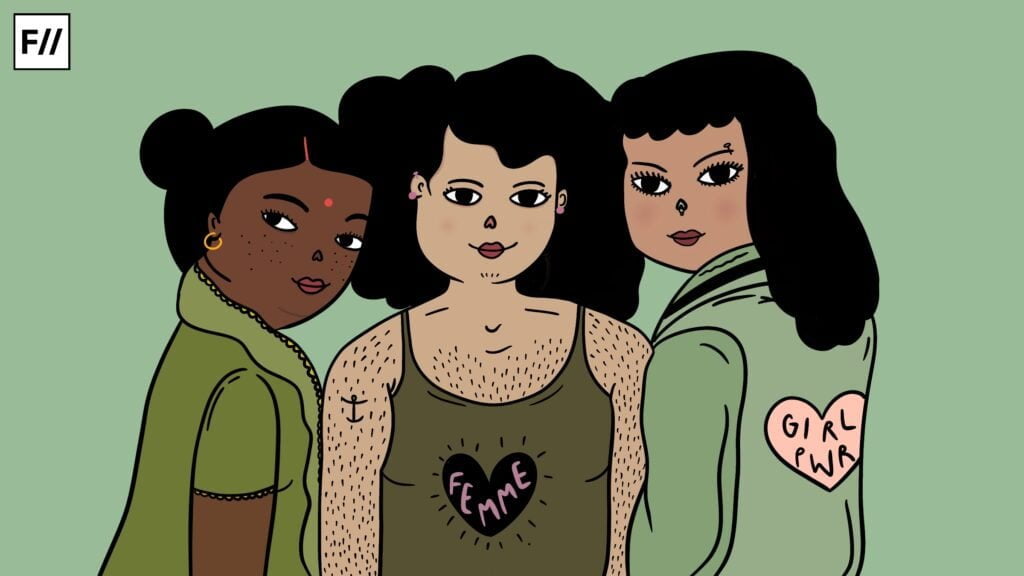 What has always troubled me is putting the word feminism in a box and applying it to women from all ethnicities, religions, races and linguistic communities. Maybe, that is why intersectional feminism has grown to be my favourite topic to think and write about – it takes into consideration a plethora of complex and simple definitions of feminism along with multiple identities and gives them a center stage where they could equally voice themselves out and make the movement bigger and better.
Let nobody define what is feminism to you and may we all as feminists continue to search for our definitions and also amend them from time to time, whenever we feel the need. 
---