The 20th century was an exceptional and eventful period for Indian cinema as it saw a large number of talents coming up who were to leave their traces in the succeeding era as well. However, with the rise of cinema, the patriarchal order also took charge of leading it alone. For the longest time, men played the most important roles in Indian films and earned a living out of this profession.
In stark contrast, women were rarely seen occupying an equal space in these films, let alone women pursuing acting as a professional career. Those who did have been rebels of their day and age and one such iconic and celebrated heroine was Zubeida Begum Dhanrajgir who left her legacy on the cinema for ages to come.
Zubeida Begum's inevitable fame
Zubeida Begum Dhanrajgir was born in 1911 to Nawab Sidi Ibrahim Muhammad Yakut Khan and Fatima Begum in Surat, Gujarat. She was only 12 when she made her debut on the screen in Kohinoor. It is said that she chose this profession when it was not considered appropriate for women to be out in public for anything, let alone acting.
In the male-dominated world of cinema, Zubeida chose to rebel and make her first appearance at a tender age. She soon appeared in Veer Abhimanyu (1922) and Kalyan Khajina (1924) with her sister with the former film being one of her blockbusters.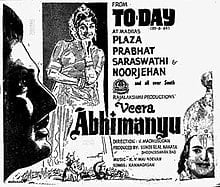 Interestingly, Zubeida was not the only rebel heroine in her family. Her sister, Sultana also emerged as one of the most popular heroines of the day and age and earned great success in the cinema. Zubeida also starred in her mother's film Bulbul-e-Paristan (1934) who is considered the first female film director of Indian cinema. In totality, it can be said that the three women of the Nawab family changed the entire discourse and face of Indian cinema in the early 20th century.
These women were also the leaders who inspired many women around them to pursue films as a full-time career option. They were out in public at a time when men and their masculinity were gaining prominence. Zubeida started a wave of revolution in her family and her mother and sister implied that change starts small and more importantly, it starts from home.
Soon after, Zubeida had almost nine releases starting in 1925. She was an important part of films like Laila Majnu, Devdasi, Nanand Bhojai and Kala Chor. However, what proved to be a breakthrough and a turning point in her career was India's first walkie-talkie film Alam Ara (1931) which was a blockbuster and allowed Zubeida`s career to reach its pinnacle.
The film allowed her to earn wages that were not given to the female leads of the time and over the period, she became extremely successful and was in great demand. What followed a hit film like Alam Ara was a string of successful films like Gul-e-sonobar and Nirdosh Abla (1949), the latter being her last film. She died in 1988 and was laid to rest in South Bombay.
The evergreen characters played by Zubeida
It was long after working in multiple silent films that Zubeida chose a movie like Alam Ara and earned huge success. Her choice of films has been inspiring with her taking roles that not only allowed her to earn a living out of this profession but also permitted many young girls and women to choose a path for themselves and fight for it.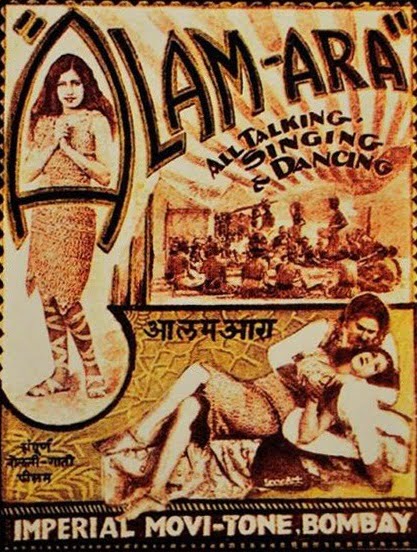 Zubeida not only became a significant household name in the Indian cinema of the 1900s but also immortalised the many characters she played during the course of her career. She took up characters from the Mahabharata and breathed life into them. Thus, the varied roles played by her like Subhadra and Draupadi were immensely appreciated by the audience and soon people started loving her for the kind of roles she chose for herself.
Ezra Mir's Zarina (1932) had that one scene that sparked controversy to the extent that the film was almost censored. Unsurprisingly, it was controversial because of a bold move by Zubeida in the film. She played a popular circus girl who kisses the hero passionately in the film. A report by The Times of India mentions that this film featured as many as 86 kisses in total. One can then conclude why such a film would disturb the dominant masculine status quo in Indian cinema of the 1900s.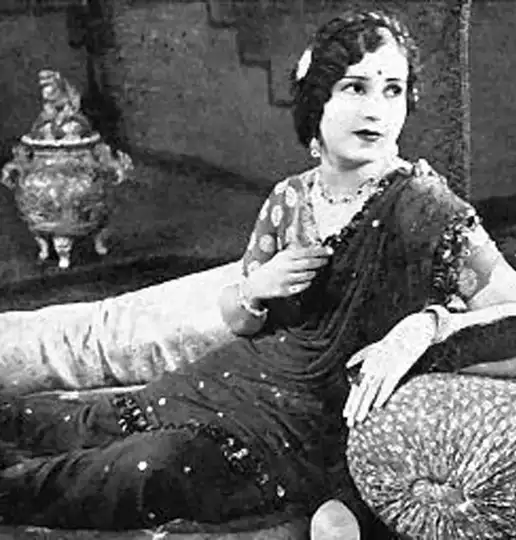 Zubeida's world was only above and beyond. With every role she played, she unknowingly left traces of sheer talent combined with boldness. Her roles soon fueled passion in the group of young women who wanted to be in films but for many reasons, could not. She also lived through these characters and generated life into them.
At one level, she was this successful heroine doing her job right but at another level, she was a feminist icon who stood for herself at a time not many women had the zeal and courage to do so.
Zubeida Begum Dhanrajgir and feminism
What is important to note is how unknowingly Zubeida started a wave of feminism in Indian cinema at a time when it was unacceptable to many, particularly the men of the industry and beyond. Her feminism not only was expanding but flourishing in ways she could not have ever imagined when she first started acting.
Heroines of this time worked at an individual level to make a space for themselves and simultaneously paved a path for many young talents like them. Zubeida has thus been a force of nature who did not stop after a few films. She knew that she was living through an age where if a woman did not take up space for herself, she could be completely wiped out of existence. She thus climbed up the ladder of success with every film she was a part of; irrespective of the kind and importance of the role.
At a time when women in films were a nightmare for the patriarchy, Zubeida not only played equal roles as the men but in several instances took up the lead role in these films, surpassing even the role of male leads. She kissed on screen without thinking of the consequences and whatever she did, she did it unapologetically. She changed the face of Indian cinema in ways she could not even comprehend and left a legacy for so many generations to come.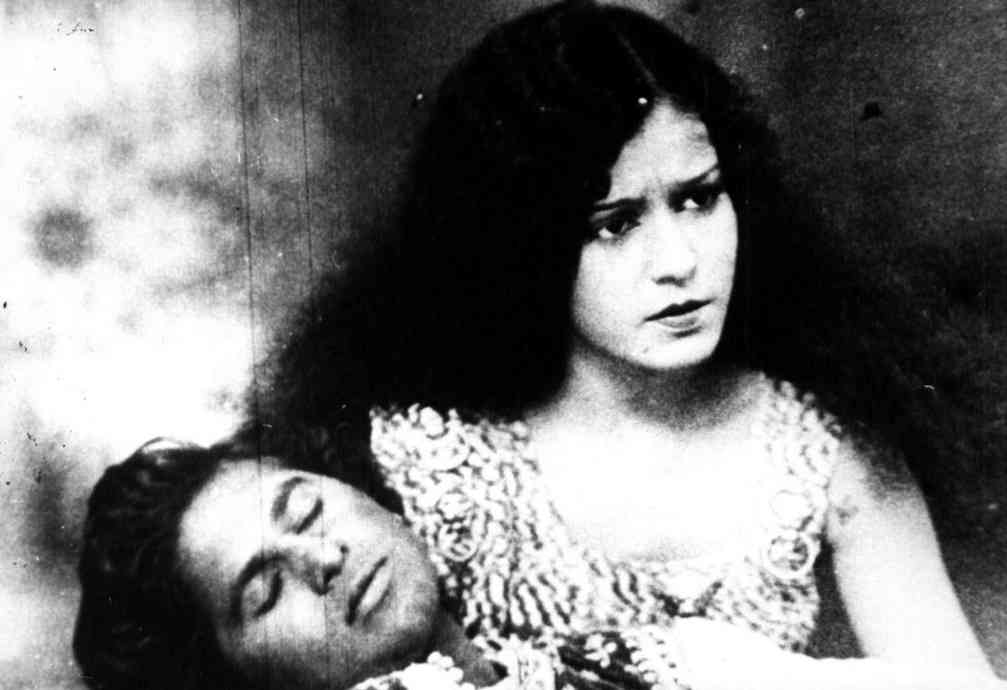 History would be incomplete without us talking and discussing about Zubeida, the golden legacy of her roles and films and her ever-living feminism. Indian cinema had an iconic heroine who did not just counter the conventional roles set by society for its women but came into the industry to make noise and shake things up. She was a feminist and will always remain one, as long as we all continue to enjoy the films and expand the viewership.
Indian cinema and its heroines
Indian cinema has gradually evolved and we now see women taking up the centre stage in mainstream commercials and even in art films. Women have come a long way from what heroines like Zubeida started and there is still a long long way to go.
Cinema and inclusivity – when these two come together, the medium of entertainment not only becomes democratic but also more informative and authentic. At a time when women are flourishing in many fields, cinema should continue to be the safe place that it is for many heroines like Zubeida to emerge and break the many stereotypes associated with being a woman.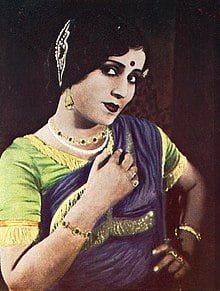 Women and their presence in Indian films have to expand more to give space to more talents, ideas and creativity. Something started by heroines like Zubeida has to be given value and such a legacy should be preserved and continued for the generations to come.
The Indian cinema needs to have more women representatives not just as actors but also as directors, scriptwriters, producers etc. Women are required both in front of the camera as well as behind the camera if not on more wage than their male counterparts but at least equal to them.
---