India celebrated its G20 Presidency by hosting world leaders from across the globe, while on the other hand, the United Christian Forum (UCF), a civil society group of Christians based in New Delhi, reported to The Hindu that there have been as many as 400 attacks against Christians in the first 8 months of 2023. It raises concerns about the extent to which India is protecting its second-largest minority group. The question remains, what does the future hold for Christians in India?
Rising violence against Christians
The highest number of killings and violent episodes come from significant states like Uttar Pradesh, Madhya Pradesh, Chhattisgarh and parts of Karnataka. UCF mentioned as many as 155 incidents reported just in Uttar Pradesh. These incidents include church vandalisation, forcible closure of churches, disruption of Sunday prayers, tearing up of The Bible and ripping off women's clothes. 
It is important to note how these incidents are not just limited to Uttar Pradesh alone but form a larger picture in other states. These incidents are also followed by the chanting of slogans like Jai Shree Ram by the mobs implying the idea that the nation is just reduced to one man's and one party's powerplay. The Wire also reports that in ten years between 2011 and 2022, the number of such incidences has multiplied four times.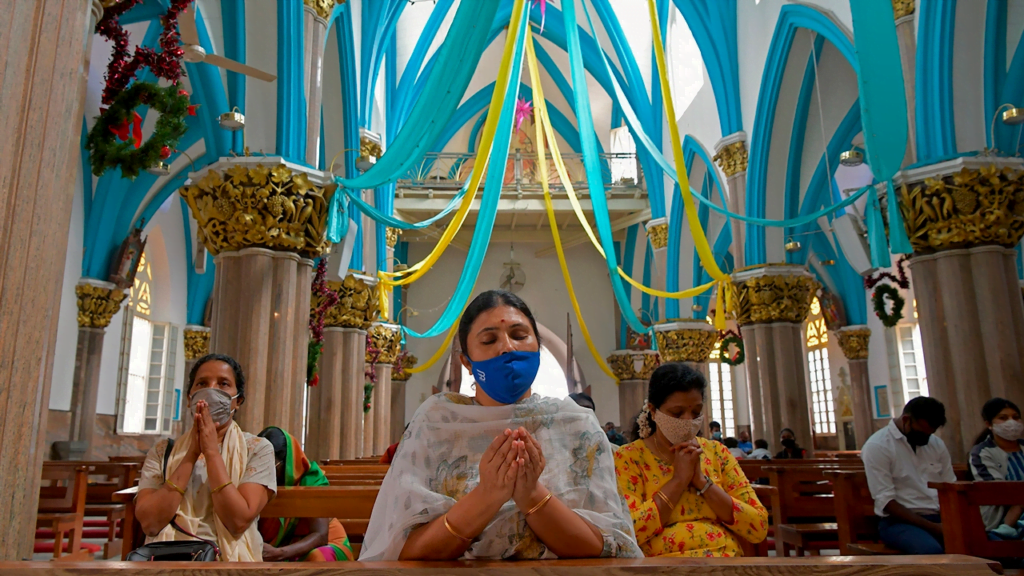 In the recent ethnic violence that broke out in Manipur, attacks against the Christians only worsened with attacks averaging more than two incidents per day. The ethnic violence that broke out has only added to the misery of the Christian population in North East. More than 220 churches are destroyed and personal losses have taken place. The violence between the Metei and Kuki communities has led to killings on a large scale, with around 300 religious places being destroyed, the majority of which are churches and other places of importance for Christians. 
Christians who make up 2.3 per cent of the total population according to the Population Census (2011) India, have seen their situation worsen in the post-2014 era. According to the Evangelical Fellowship of India (EFI), anti-Christian hate crimes have almost doubled since 2014. EFI also states that prayer spaces within the homes have been at target, let alone larger churches that have been constantly attacked time and again.
Around 525 incidents of Christian killings are from just 23 states in India which is a huge rise when compared with 505 killings in 2022, mentions EFI. Pastors are regularly being arrested, and defamed and charges of forced conversions are being pressed against them.
What led India here?
It is observed that until the early 1990s, Christians were not the target of state-sponsored killings and violence. Human Rights Watch, an international non-governmental organisation released a report in September 1999, highlighting the increase in the incidences of violence against Christians in India. It was mentioned how church vandalisation and the killing of priests and the local population began in the era of the Bharatiya Janata Party ahead of national parliamentary elections. The nation has not come very far since 1999, with the state of affairs being even worse for the Christian population in India. 
Open Doors, which publishes an annual world report about how dangerous it is for Christians to live in any country reported India to be in the 10th position with dangers increasing per day in 2019. In 2015, the Catholic Secular Forum (CSR) also reported the year 2015 to be the worst year for Christians in the post-independence period. What started in the last decade of 1900 is still being continued and getting worse day by day. 
The years leading up to the present day have seen innumerable episodes of prejudice against Christians. At one level, there is a fear in the Hindu community of "forcible conversions," taking place and if they are, the majority might become a minority in the nation leading to diminished power. The major vote bank politics might also largely be affected if the religious minorities in India ever take an equal space with the Hindu majority. Majorly Christians manage to function for the betterment of the society they live in and bring forward a majority of philanthropic acts that might also disturb the present authorities.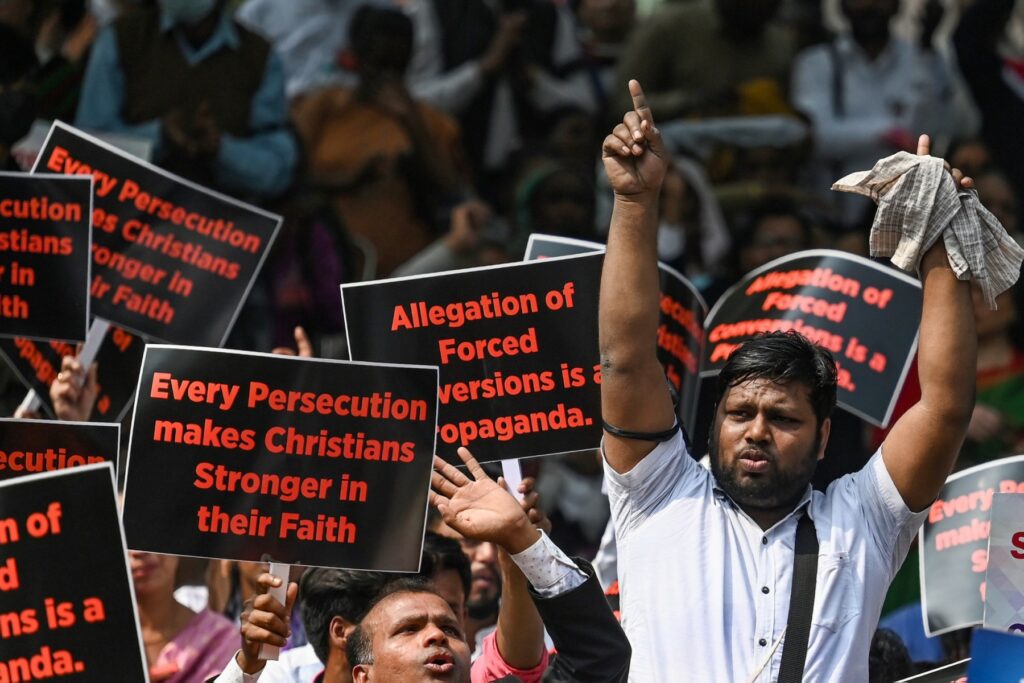 The Washington Post mentioned in February 2023 how the two major Abrahamic religions – Islam and Christianity are portrayed as "alien religions," and can be used as effective mobilising forces. It also observed how the anonymity against these religions tends to increase during electoral campaigns to keep them out of the entire procedure and worse not let their influence affect the majority of voters in any area. 
The contemporary state of Christians
The present year 2023 is being cited as one of the worst years for Christians. Human Rights also warned against the alleged blasphemy committed by Christians in the neighbouring country of Pakistan in 2023 and how the nation is treating its minority community. Effects of what is happening beyond the border are also seen in India with people growing more and more prejudice and hate for Christians in India. 
The attacks against Christians are not just rooted in religious prejudice but also take on a misogynistic platform where nuns are being gang raped and women's bodies are being seen as easy targets to attack. Outlook India also mentions how in August 2023, a Catholic nun was raped and then paraded half-naked on the roads.
In another incident in 2022, a man dressed up as Santa Claus was beaten up by a Hindutva mob in Vadodara, Gujarat. Says a lot about how even the festivities of Christians are being restricted and patrolled. Such incidences also are becoming evident with the upcoming Lok Sabha elections in 2024 where religious minorities and their fates are hanging by the thread in India. 
What is important to keep in mind is how India is not far away from becoming a nation where a multiplicity of identities are erased with one group taking centre stage and enjoying its privileges. The minorities in India and the recent attacks and killings inflicted on them have already predicted a grim future for Indian democracy where violence and killings, unfortunately, seem to grow with nobody to fight for the protection of these communities.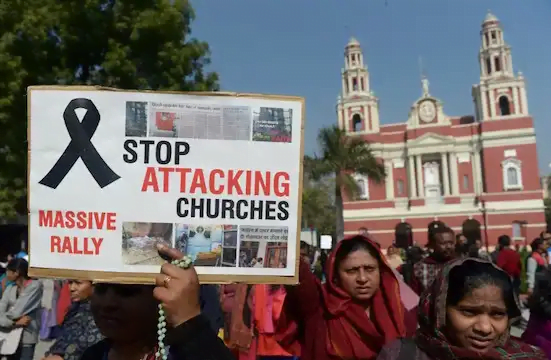 Christians and other minorities, if not protected might be forced and reduced to sub-human levels in India and nobody would be able to question the authorities in power. This is what India of 2023 looks like and might continue to look like in future if we as citizens do not wake up and make informed choices.
---