Sitting on a wet, dirty rag, wearing a torn yellow traditional Burmese dress is Sitara, a 19-year-old girl who lives in a Rohingya Refugee slum in Bathindi, Jammu. Her face seems pale, as she cooks food outside her camp at 39° temperature, breathing fast, her whole body covered with sweat. She is kneading the dough with her little hands, but helplessness and the need for some rest were visible on her face. She sits outside her housing tent all the while nudging her belly with her elbows and squeezing her legs. With shyness and hesitation, she said, 'It's my second day of menstruation' which in her language, she calls 'Mashik'.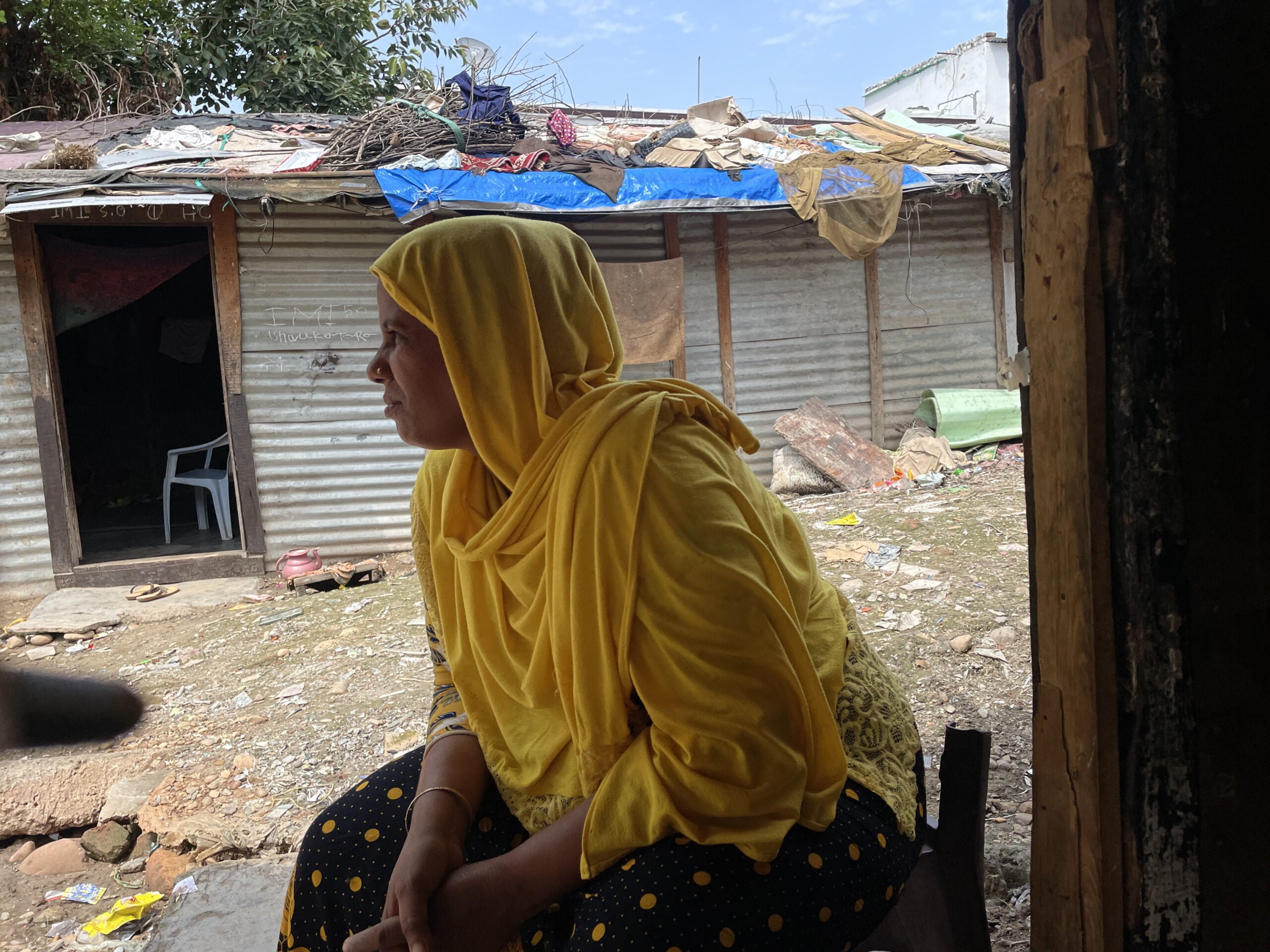 Sitara is among the many Rohingya refugee women in Jammu And Kashmir who are facing poor Menstrual hygiene. Sitara resorts to cutting pieces of worn clothes to use as sanitary napkins which she collects from the streets of Bathindi.
'These are the only things I have access to for controlling my monthly flow', Says Sitara, with a sad face. 'At times' she continues 'All the girls and women here use clothes or cotton balls, polythenes, or rotten bags. We don't have food to eat. Accessing sanitary pads is far from our imagination.'
Half of the Rohingya refugees in the Jammu settlement are women and adolescent girls whose sexual and reproductive health issues are vulnerable in Rohingya Refugee Camps. Due to the continued decades of violence, discrimination, and persecution in Myanmar, hundreds and thousands of Rohingyas fled to different countries to seek refuge in 2017. It is estimated that around 6,000 to 7,000 Rohingya have been living in different parts of Jammu and Kashmir after arriving in the city between 2012 and 2017. Since then, numbers have expanded, which has resulted in worsening the health and well-being of women and girls, including the ability to manage menstrual health.
'Clothes are commonly used in our camps,' Sitara laments. Managing menstrual health itself is a struggle that these Rohingya women have to face every month— having the least amount of knowledge regarding menstrual hygiene products and almost no access to sanitary pads.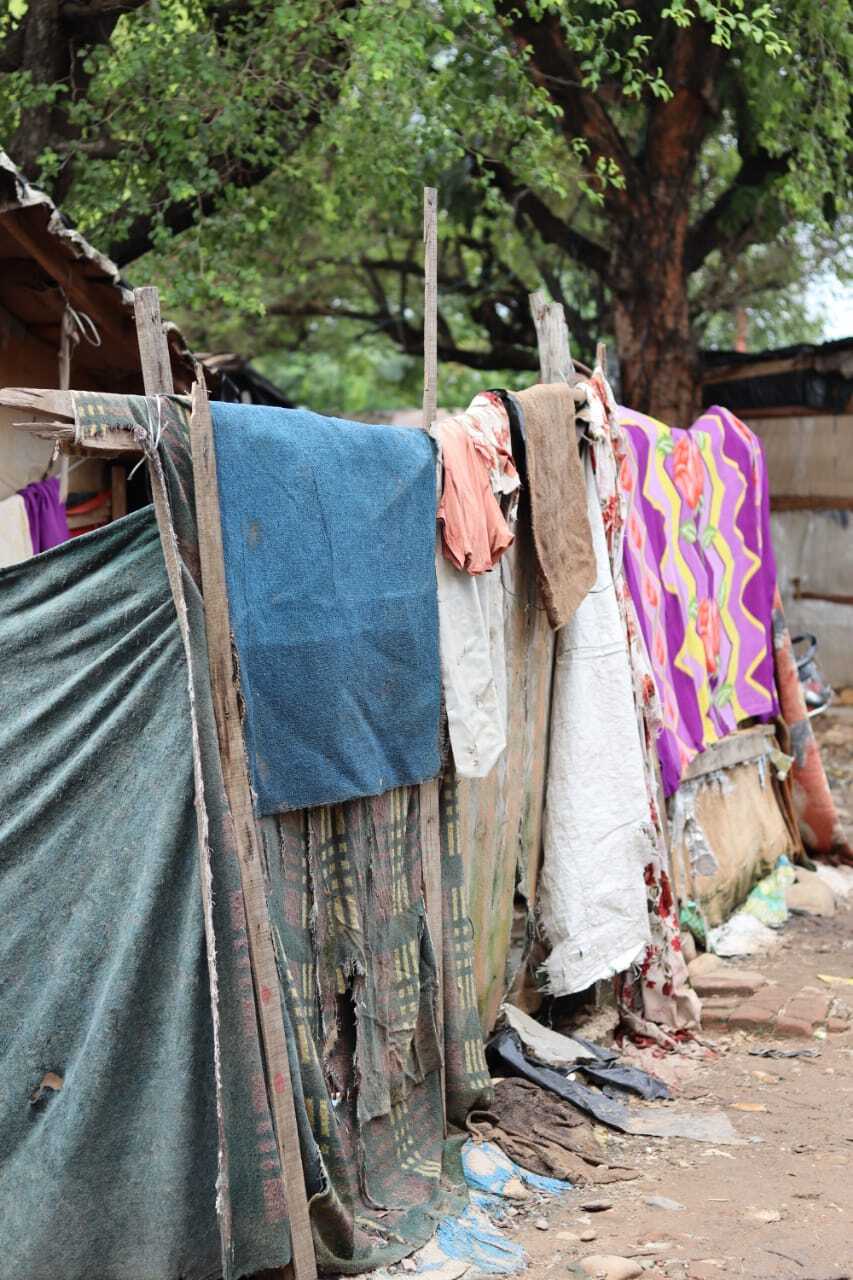 Many Rohingya women still use pieces of worn clothes, leaves, mud, polythenes, etc. Clothes are being washed and reused. In contrast, they have no idea about the harsh health consequences of reusing the same piece of clothes during their menstrual days.
Life is harsh for Rohingya refugees. Among the Rohingya, earning a livelihood is far more important than attending school. 19-year-old Sitara, a member of a Rohingya family, had to flee from her country to find a safer place for survival. As far as Sitara is concerned, her extreme shyness and hesitation made it too difficult for her to talk about her menstrual practices.
'I was 14 when I had my first period and wasn't aware of what was happening. I was frightened and didn't tell anyone and was deliberately going behind the tents to clean blood with leaves and mud. I used to collect leaves from nearby trees and put them inside my panty to stop blood flow. Privacy is non-existent in transit camps, so finding a place to clean blood is difficult. Most of the time, I used to avoid sitting in front of family and other people because I believed I had some severe disease. I couldn't even ask my sister or mother. I escaped from the eyes of my family to collect leaves, wrappers, old clothes to clean my blood'.
'When I went to sleep,' Sitara continues 'I put some leaves inside my panty; my mother saw red blood tints on my feet and silently woke me up without letting any male member know. I started sobbing and my heart started pounding in my chest.I cried out of hesitation. I didn't know what to say. My mother grabbed my hand, took me out of my tent, and offered me an old piece of rag. She advised me to use the fabric and wash them when no male family member was around. I am still obeying; when I wash my menstrual clothes, I either hide or throw them far away from my tent.'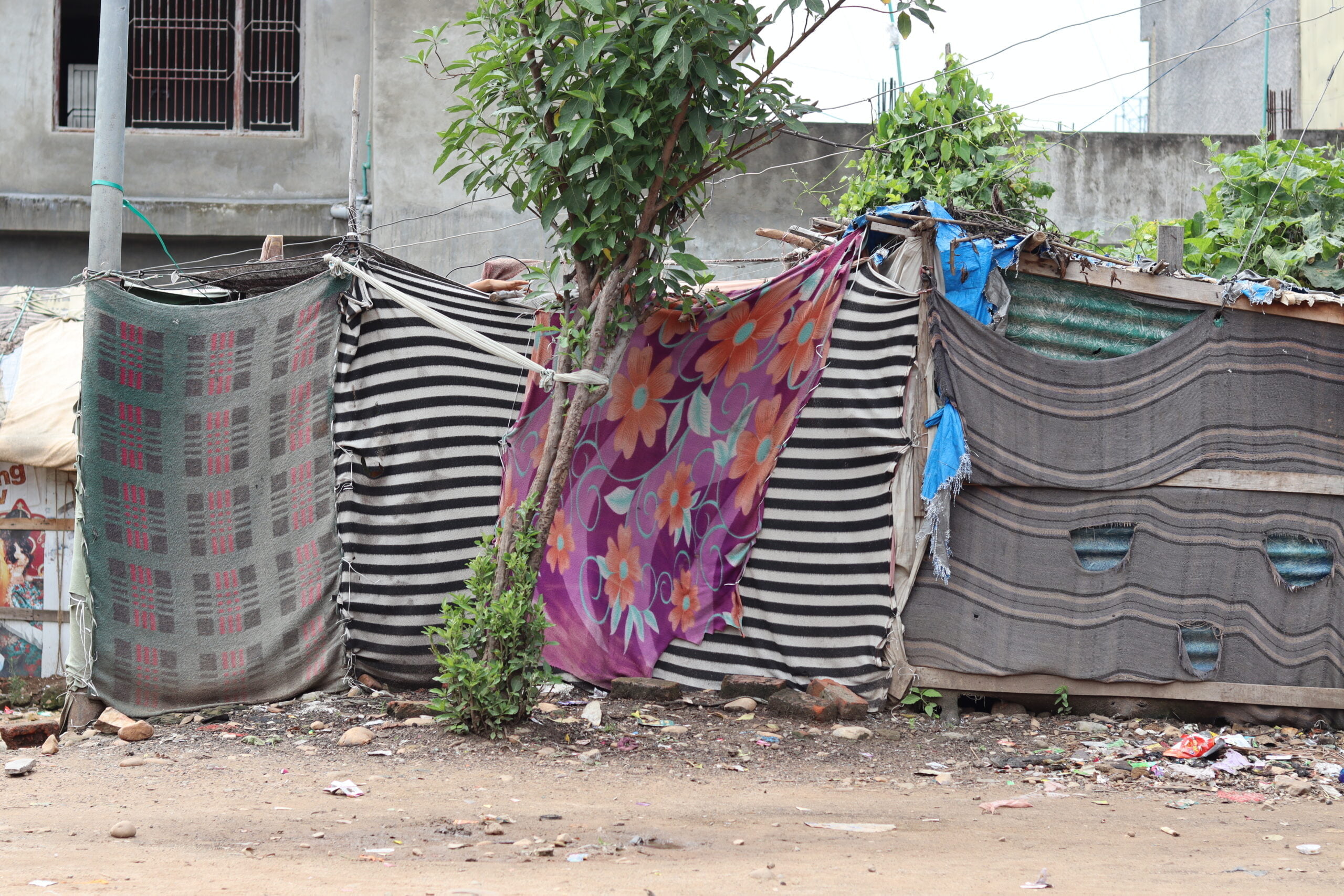 Despite the government's pledge to provide equitable access to health services, mostly non-governmental organisations that also engage in relief work have played a prominent role in response to the menstrual health crisis. However, UN agencies are also aiding in the response to resolve the crisis and addressing the needs of the refugees. It is evident that 50% of the Rohingya population is comprised of women and adolescent girls. The increasing population of refugees require service that go beyond basic care, hygiene care, postnatal care, and more notably care during menstruation.
Meanwhile, the circumstances are entirely opposite on ground. Women claim to have no access to essential materials, such as sanitary pads, cloths and underwear that are needed to manage monthly blood flow. This vulnerable community lacks proper knowledge about menstrual health. The NGOs, UN agencies and others who used to help the vulnerable community have stalled efforts, according to the Rohingya refugee women.
'It has been 8 months that we don't receive a single sanitary pad from anywhere. Through UN assistance, we used to receive sanitary kits every month. After that, they started giving it yearly which is not at all enough to manage a 12-month menstrual practice. The only option is to either use clothes which we are using at the moment or other materials' says Palveena who is a Rohingya woman in her mid-thirties living her life in the Jammu slums.
All the non-governmental organisations who used to provide monthly sanitary kits are running out of funds. One such NGO, requesting anonymity, spoke to Feminism in India 'We are afraid of helping these people. When you are being questioned by the CID, Police, and other Investigative agencies for providing health care facilities, which is a basic need of any human being, then it becomes difficult to cater to the necessities of these people. Firstly, we don't receive any funds, and secondly, we are being deliberately interviewed by agencies for assisting the vulnerable communities. Due to this, many volunteers have withdrawn from associating themselves with any organisation to help. When we are powerless, how can we help these people?'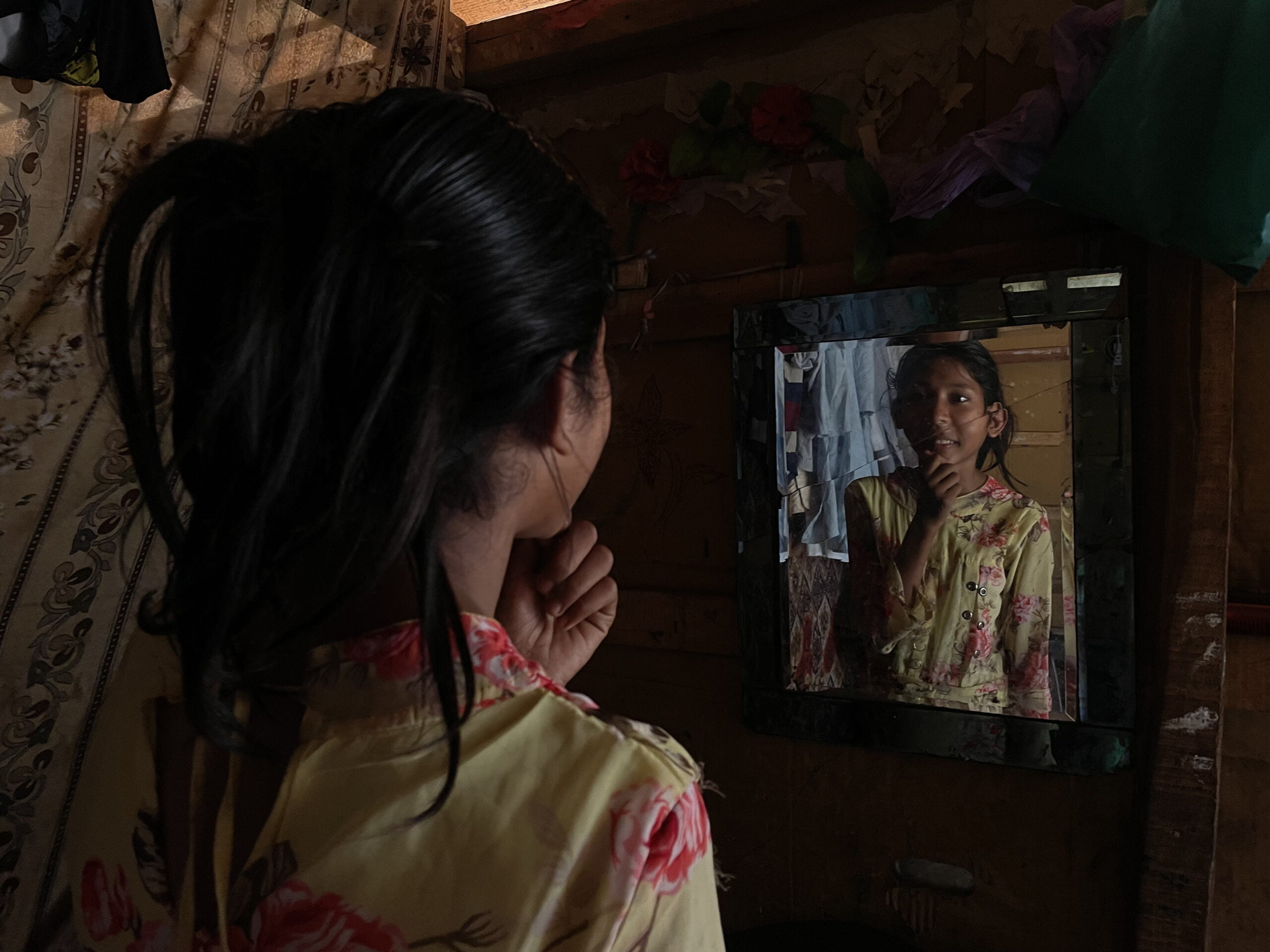 Meanwhile, the agony continues for these Rohingya women. The women claim they have not received any safety kits for the past year, which has resulted in them going from street to street to collect old clothes. Women are managing their monthly blood flow by going out in the streets in search of used clothes, tarnished bags, and cotton balls to source materials to control their monthly blood flow.
A local doctor who treats Rohingya refugees, including women, says it's difficult for them to get access to basic health care. 'As a doctor it's my job to make them understand about hygienic practices of menstruation. Most of them are using clothes which can lead to severe infection. They come here for medicines but I haven't seen anyone buying sanitary products. Most of them use cloths. They lack access to sanitary materials.'
In one such refugee camp, lives Noor Jahan, 32. She uses old pieces of rags to trap the blood, which she then washes away secretly. No one is supposed to look at the blood, she says. 'I started menstruating when I was about 13 years old. Since that time my favorite material for managing my periods has always been an old rag,' she adds.
'Once, I received sanitary pads from an NGO. I started using it and each month NGOs used to provide us with sanitary pads. But it has been almost one year that we didn't receive anything. Whenever we ask them, they often say, no one is sending them any funds. I can't afford to buy sanitary pads. My man earns Rs 150 in a day. Sometimes, he returns home empty handed. How much can one manage in Rs 150? We have to feed our families. I sometimes wrap mud in a cloth and place it nicely to capture the flow without staining other clothes,' she explains.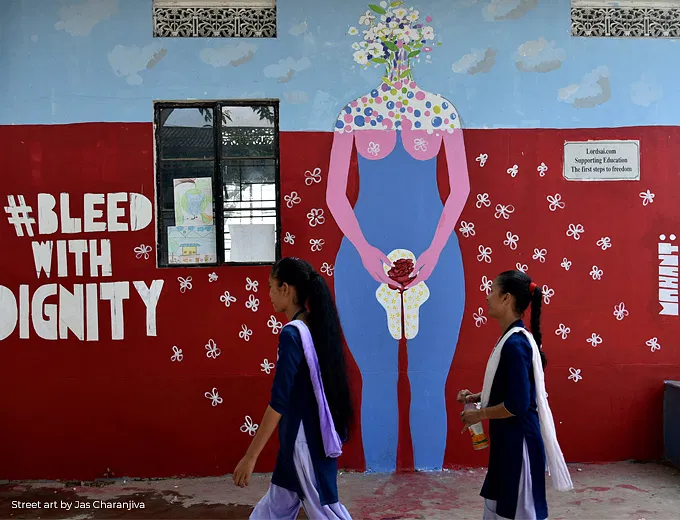 However poor practices of menstrual health can negatively affect mental health, with women who suffer from period poverty being more likely to report moderate to severe depression. 'For teenage girls, having access to period products is essential. Practicing poor menstrual hygiene and using unsanitary materials to stop menses, will affect their physical health. If their physical well being is compromised, it would affect their mental well-being, because it increases stress and the pressure to manage multiple things at once. When a person faces extra pressure to manage physical health related conditions, it automatically compromises their well-being, increases stress levels and makes them anxious Essentially, the impact on physical health when one doesn't have the right resources to use the right products can lead to a sense of deprivation. The feeling of deprivation can impact their mental health. As a result, they suffer in silence' says Kamna Chhibber, a clinical psychologist.
In the context of menstruation, 'poor menstrual hygiene' entails a lack of resources or usage of proper hygiene items and facilities, which can result in unfavorable effects on an individual's health and social life.
Many women are compelled to use mud and other material. And these are not the things we can discuss with anyone

Pavleena, Rohingya refugee
'We go to street after street to collect leaves, polythene bags, rags, and cloths to use. We can't afford to think of any harsh consequences. One and a half year ago, a non-governmental organisation with some governmental aid, gave us some disposable pads. When we first moved here, we used them for a few months before they ran out' says Palveena. 'Feminine hygiene is often overlooked in our camps' she says 'As a result, we are left with nothing but to manage our monthly blood flow on our own. Many women are compelled to use mud and other material. And these are not the things we can discuss with anyone.'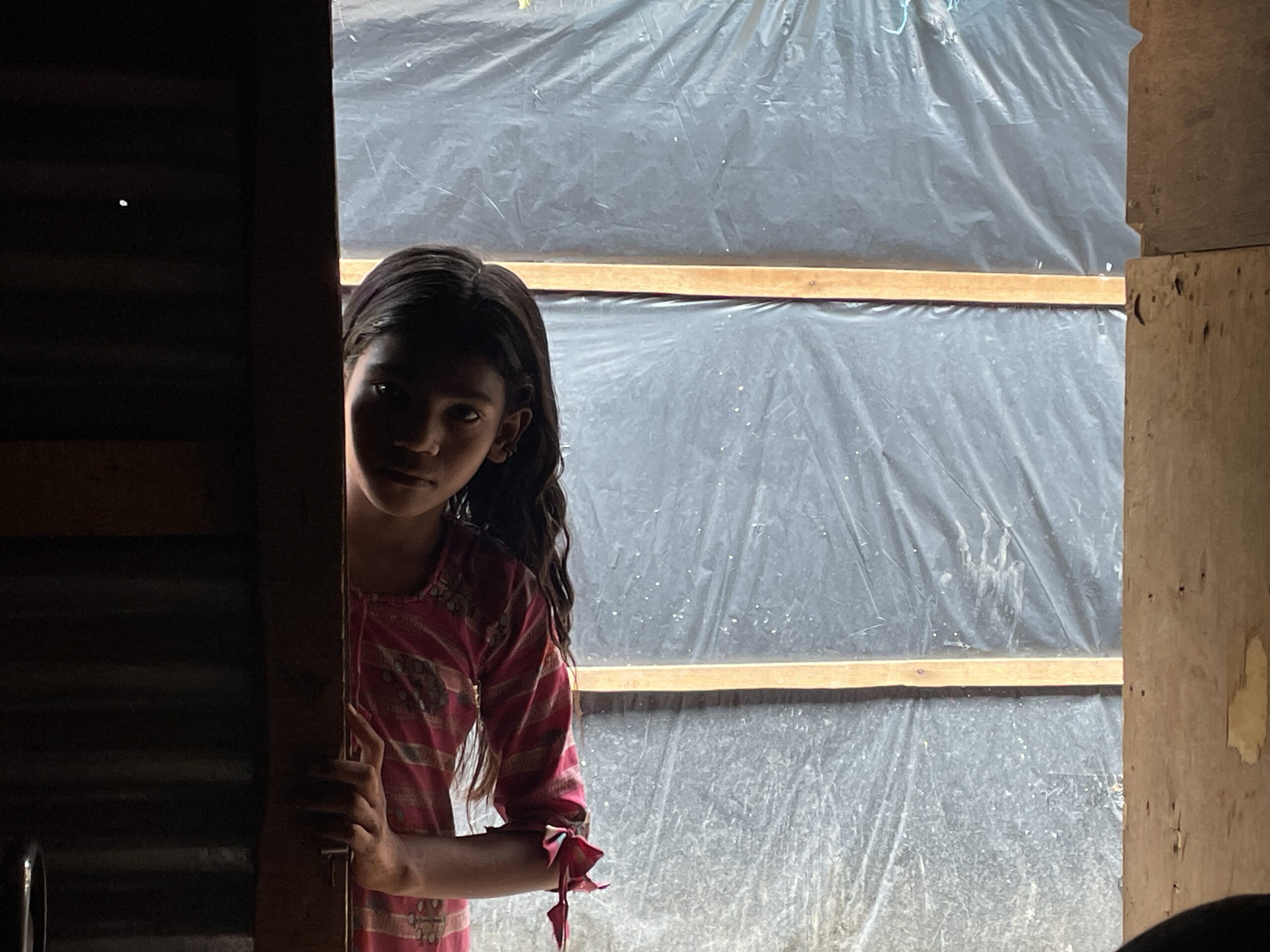 Inside refugee camps, issues emerge while finding a private space or moment, which is almost impossible. 'There is a lack of privacy in camps or informal settlement. The kind of environment here makes is difficult to perform hygienic menstrual practice. When a person doesn't have a permanent place to live, any sort of comfort is least expected. We will continue using clothes and whatever we can find to manage our monthly blood flow. This is all we can do and what is being doing ever since we left our actual homes' says Palveena
Access to menstrual hygiene materials is an everyday challenge for Rohingya women living in the Refugee camps of Jammu and Kashmir. Although the situation described by the Central government seems very promising, particularly showing a positive image of the community, yet there is an urgent need for the maintenance of health care systems for Rohingya refugee women.
---