In 1998, when Narges Mohammadi, an Iranian journalist and a human rights defender was first arrested for her criticisms of the Iranian regime, she must have had no idea of what was in line to follow. Since then, multiple cases have been lodged against her, including confiscation of her passport and a complete ban on her mobility, around 154 lashes, and 13 arrests for around 31 years. Added to all these is her being locked in one of the most notorious and dangerous prisons in Tehran i.e., the Evin prison which holds around one-quarter of prisoners, yet she patiently awaits justice not just for herself but for Iran as a nation. 
So when the Norwegian Nobel Committee recognised Narges' brave journey by announcing her as the recipient of the Nobel Peace Prize 2023, it was not just a moment of celebration for Narges alone who continues to fight against the regime, it was a moment of great pride for all the women across the globe who would not stop from calling out their oppressors, fighting against authoritative regimes and standing up for what is right, even when it means standing alone. 
Narges' fearless fight against the Iranian regime
Narges Mohammadi was born in 1972 in Zanjan, Tehran, under the highly authoritative regime of the Shah who tolerated no dissent and advocated for very limited freedom for women. In the infamous Iranian Revolution of 1979, his regime was overthrown and he was superseded by Ayatollah Khomeini.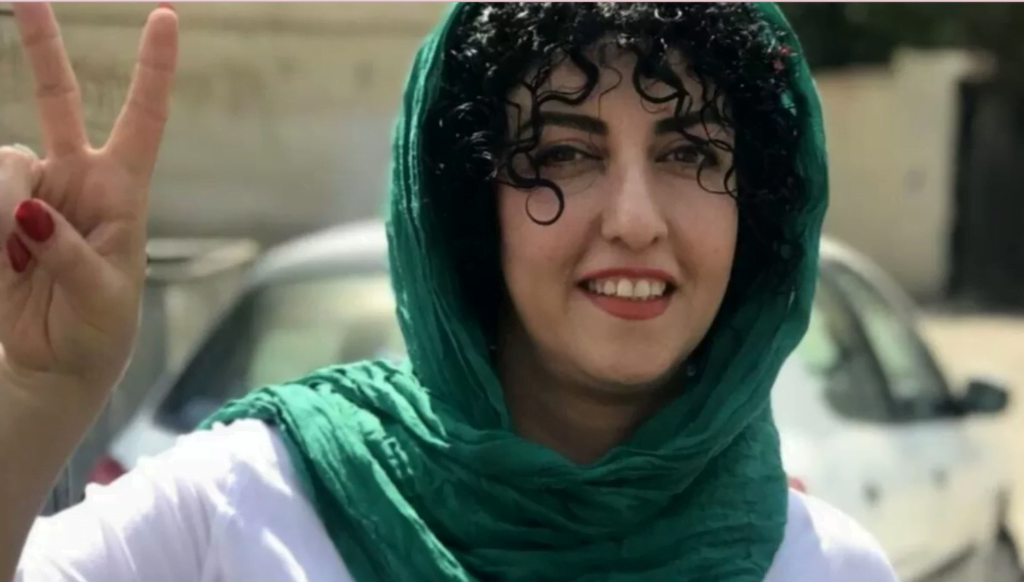 The people were expecting reforms under his regime, however, what soon followed was no better than Shah's regime when Khomeini cracked down on all sorts of citizen power and started arresting whosoever went against the orders of the government. In such a state of affairs, Narges' activist uncle and two cousins were arrested, and young Narges soon grew accustomed to the situations in Iran. 
Within such a politically charged environment, Narges was out making her own space in society not only as a woman but as an Iranian woman who had innumerable hurdles in her way. She went to Qazvin International University where she got her degree in physics and became an engineer. There, she co-founded an organisation called Tashakkol Daneshjooie Roshangaraan (Illuminating Students Group) and started talking about women and women's issues. 
She wrote extensively for Payaam-e-Haajar, a women's magazine and started working as a journalist soon after. She also published her book of essays titled The Reforms, The Strategies and The Tactics. Her husband, Taghi Rahmani was soon arrested in 2001 for a political gathering, and she joined the Defenders of Human Rights Center (DHRC) which was co-founded by Shirin Ebadi, the first woman from Iran to win the Nobel Peace Prize in 2003. Narges also co-founded the National Council for Peace in 2007 and campaigned for peace against the war. 
She soon became a prominent face in defending human rights and speaking up against any and every kind of injustice. Added to this was the fear of the authorities and its control. However, nothing could stop Narges from writing and speaking up for what she perceived as the right and dismantling everything that was against human rights. In 2009, she was barred from travelling abroad and in 2010, she was arrested for her membership in DHRC.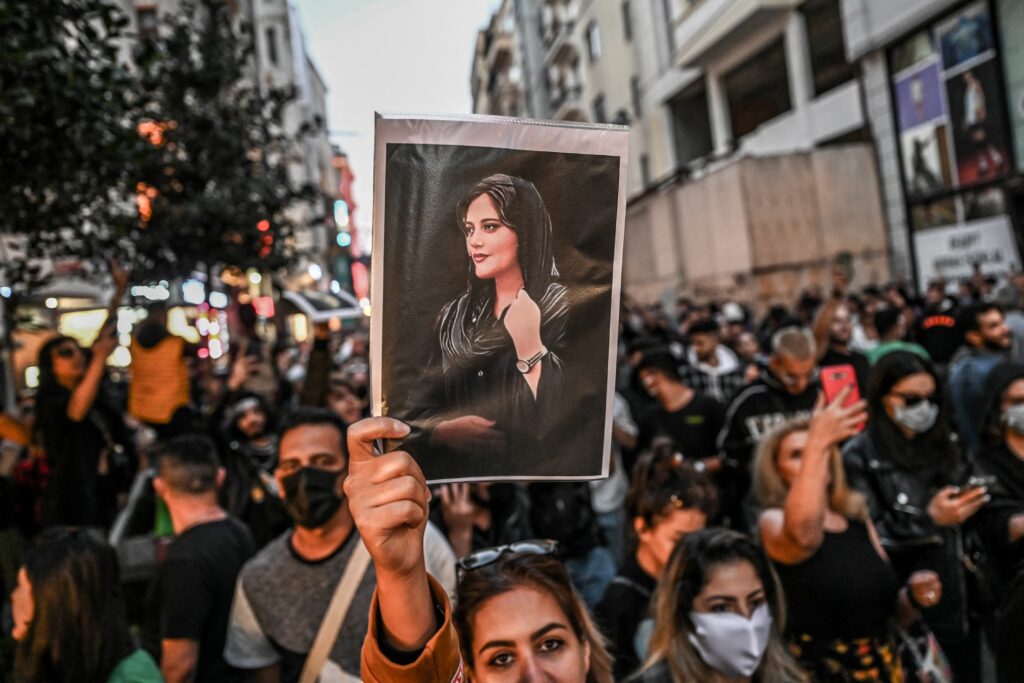 Since then, Narges has been behind the bars of the Evin prison. Described by its survivors as "hell on earth," this prison has been nothing less than a torture cell. Narges who is serving a 12-year-long sentence here has only grown stronger. She wrote for the New York Times "I also hope this recognition makes Iranians protesting for change stronger and more organised."
Narges has also written a book in 2022 titled White Torture in which she elaborates on the inhuman conditions received in the Evin prison. She has been released on a few occasions on account of her ill health but there is a long walk to freedom for her. She has not been able to meet her husband for 15 years now and her children for seven years, reports Reuters.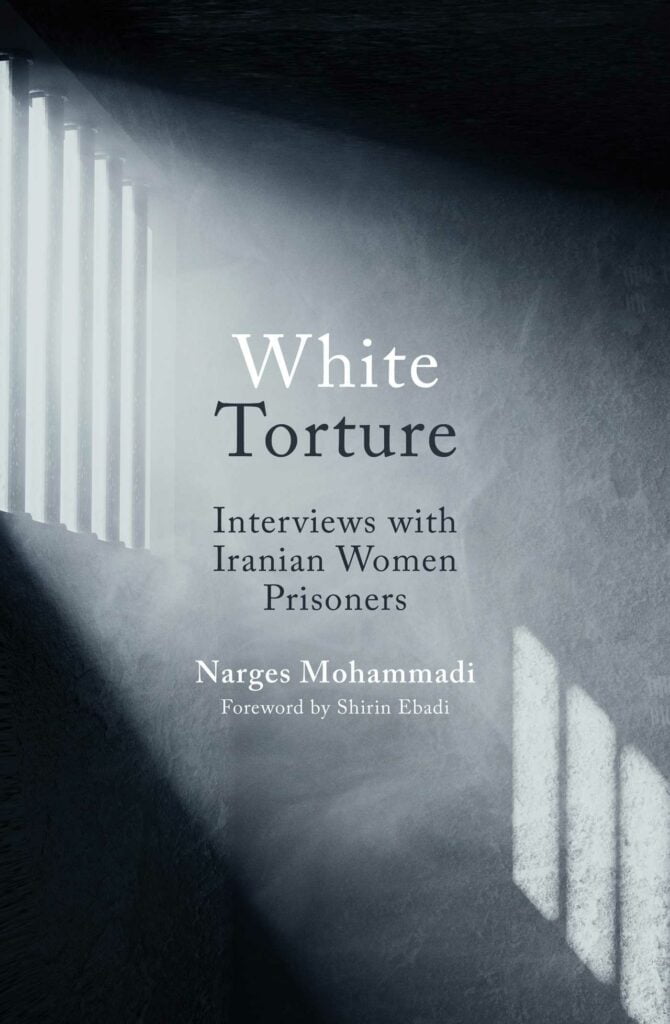 Narges and her contributions are remembered in the present state as she serves behind bars for fighting against the regressive Iranian regime on one hand and is recognised by the Nobel committee on another. One cannot talk about her in contemporary times without mentioning how Mahsa Amini was killed by the morality police for not wearing the hijab properly in 2022. One can then see how far Iran has come in granting rights and freedom to its people, especially to its women and how things have not changed much since the time Narges was arrested. 
The Nobel Prize is just one feather in the cap 
The horrendous treatment in Evin prison has not broken the spirit of Narges. Even while locked up in jail, her voice continues to grow stronger. In 2009, she was awarded with Alexander Langer Award. In 2011, she was given the Per Anger Prize, the Swedish government's international award for human rights. In 2022, she was awarded the Reporters Without Borders prize for her courageous work. BBC recognised her as one of the 100 inspiring influential women in the same year and now the prestigious Nobel Peace Prize 2023. 
Ms Reiss-Andersen, chairman of the Norwegian Nobel Committee said the prestigious award was given to Ms Mohammadi for "her fight against the oppression of women in Iran and her fight to promote human rights and freedom for all." She has also urged the Iranian government to release her soon to receive the prestigious award in December. United Nations is also reported to have said that the award represented "the courage and determination of the women of Iran and how they are an inspiration to the world."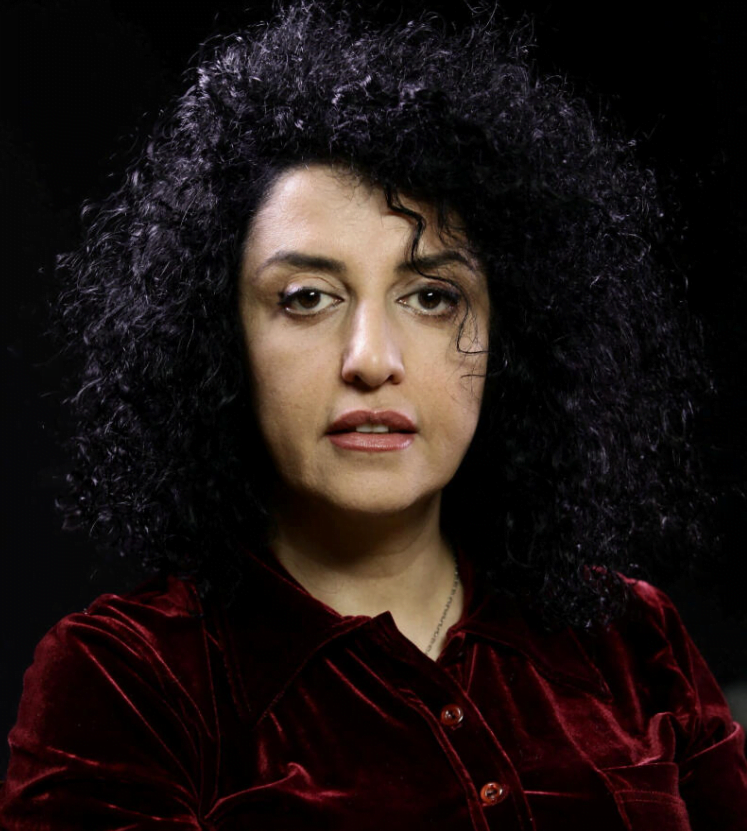 With international accolades coming in, the Iranian regime's response has not been the same. It comes as no surprise then that the regime which has been shutting down innumerable voices like Narges for a long time reacts in such an unfortunate manner. It has called the award "biased," and has condemned the decision ever since it was announced. But women like Narges and so many others still have a long way to go and fight against the injustices of Iranian authorities, nonetheless. 
Narges Mohammadi and her undying legacy
While Narges is in jail, thousands of Iranian women and women in general continue to look up to her and her work. Even after enduring such harsh days when the fight against injustice did not come easy to her, Narges is someone who continues to make noise for justice and freedom even behind bars, this itself proves that nothing could stop women like Narges who knows how to stand up for what is right.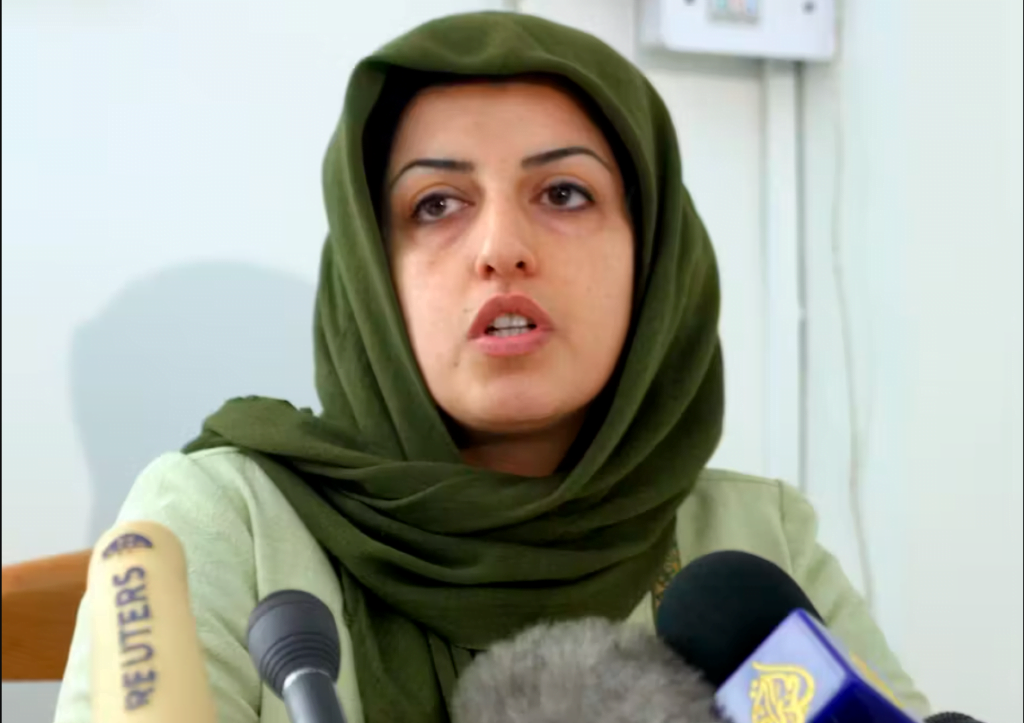 The present state of Iran is anything but unfortunate. While it continues to inflict painful treatment on its women, which has been proven even more with the death of Mahsa Amini, women have known their worth and will continue to fight for it, till the very end. Narges receiving the award is just one stepping stone to the success of the women's movement in regimes like Iran, they have miles to travel in not just resisting these regimes but conquering them most bravely. 
---