Beyond the Courtyard (2003) by Anees Jung, a sequel to her previously published book Unveiling India (1987) is a collection of 20 essays, an account of the author's journey as she travels across India, finding stories within women of different cultures, religions and regions.
The book is a delight to read as it not only narrates tales of different women across the subcontinent but also asks serious questions about the identity of women and what it means to be a woman in the remote areas and in the hustle and bustle of major metropolitan cities of India.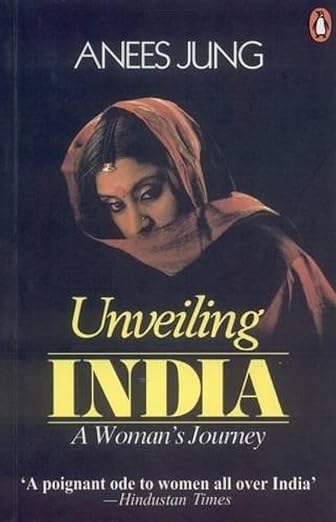 The book is engaging in its approach, but the author, Anees Jung portrays certain belief systems as oppressive, which may not be entirely accurate. However, by reading between the lines, one can understand the minor issues related to the author's viewpoints while still appreciating the overall work.
The author travels to Hyderabad where she first encounters Ameena, who is married at a young age to an elderly Arab. She somehow escaped after her marriage and is now working at a vocational centre set up by the government. The author then meets Afzal, another woman who was also married to an elderly Arab when she was just sixteen. Naseem, who was deserted two months after her marriage is also a part of this centre.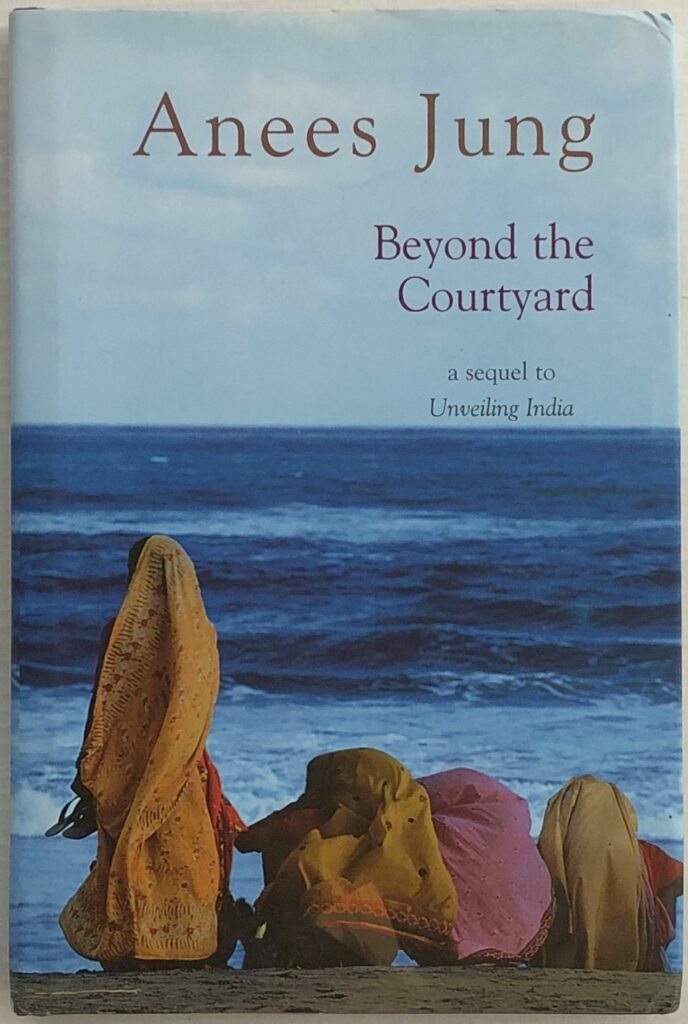 Jung traces a pattern where poor fathers allow their daughters to get married to rich and elderly men just so they could live a better life but unsurprisingly, none of these marriages work out. The first story then becomes how marriage as a tool is used to let go of daughters but at a heavy price. Interestingly, all of these are Muslim women and come from more or less similar backgrounds.
The author Anees Jung also travels to Bhopal's central jail and encounters stories of women present there and what led them to the jail. She also meets Lallan Bai and Vimal, two different women living in the same region. While Lallan Bai has managed to make a career for herself even when she did not receive a proper education, Vimal is someone who is trapped in an unhealthy marriage and has not been able to do much with her education.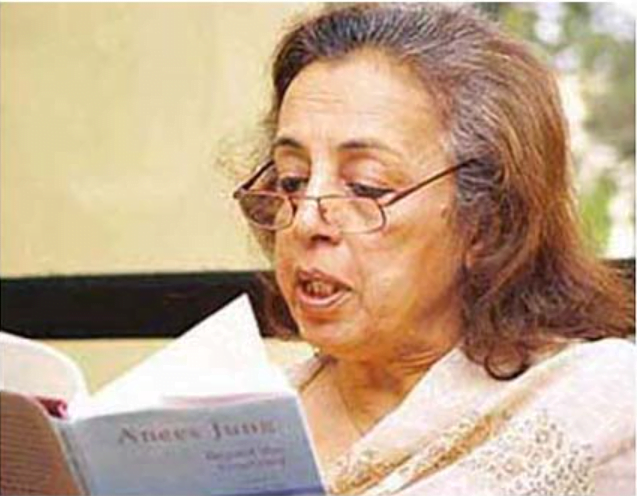 By using these two women and their stories together in the same essay, the author wants to imply that while education is an important tool for women, they need to learn to stand up for themselves from the very beginning, even without it. Jung also meets a group of girls named Ankaar, Naraaz, Dukhi and Munbhar, important names signifying how as Jung herself puts it, unwelcoming their births have been. Even then, these girls are earning for their families and are far more useful than their sons. 
As the story goes on, Anees Jung then happens to be in Kolkata where she gets to know how money matters to women, especially poor women. These women hard-earned the money and support their families. She meets the only dai (midwife) in Himachal Pradesh, Sita and her treatment in the village. She also meets women in Kutch and how they travel miles to fetch water for themselves and their families. Muslim women of Mewat and the importance of purdah in their families, Burka-clad women of Ajmer sharif, singers of Hanuman Tekri in Mumbai, sex workers of Sona Gachi in Kolkata, female foeticide practised in Punjab – all these themes find an important place in Jung's narrative. 
The book's approach towards these stories and the readability is what makes the book an interesting read. Jung, who herself comes from an elite Muslim family of Hyderabad experiences these narratives firsthand and honestly puts it for the readers. Her attitude towards them is not patronising, instead, she comes across as a humble interviewee of these women. In doing so, she presents a grim reality of the state of Indian women, what is freedom for them and how family and religions as important institutions control their decisions and choices at every step.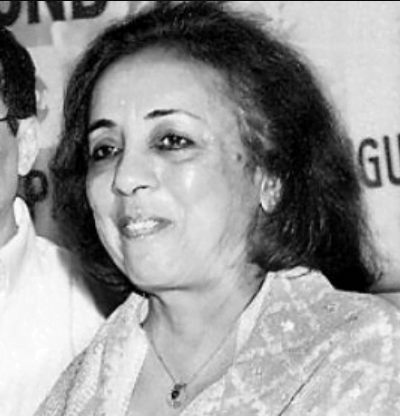 A feminist reading of the book allows one to ask some serious questions. How women of different backgrounds face more or less similar struggles of getting proper education and marriage being a big hurdle for them, of knowing their space in the male-dominated societies they are very much a part of and how many succeed as well while battling to find their individualities and identities as not of women associated with men alone, but being their most fearless and individual selves.
The book employs beautiful imagery since its opening chapter and how differently society is perceived through the lens of different women. Having said this, the book is quite a fascinating and inspiring read. 
In the ninth story in the book, the story of the Muslim women of Mewat is the first time Jung addresses the headscarf as an important cloth for Muslim women, among other issues faced by them. This is where we see the generalisation of Muslims, to say that all Muslim women who cover their heads are burdened and oppressed is the implication that might not sit right with many women, especially the ones who choose to. Wearing a headscarf is seen as an added burden for these women, with Jung covering heads and carrying a burden in the same sentence once. 
While Anees Jung, narrates stories of women coming from varied professions, she mainly takes Hindu and Muslim women into account, if one is to observe it from the lens of religion. Her stories are from North India alone, but within North India, she happens to talk to selective women.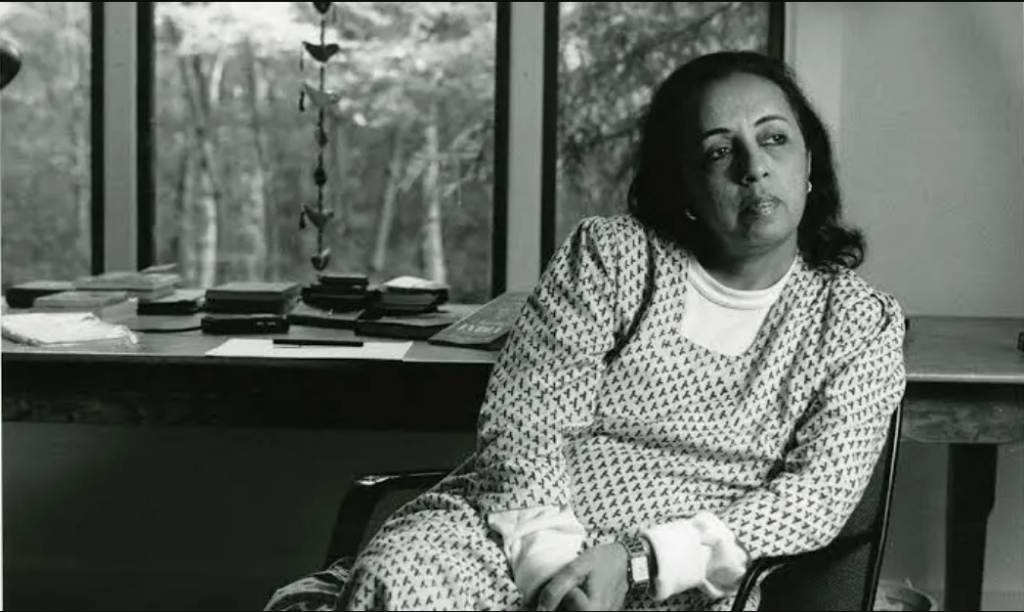 While this does not have any negative implications, it does convey that these binary religions burden their women and leave no room for their progress in any sense in rural India. And maybe also the fact, that other religious dogmas do not prove to be harmful for women. Again, while it may be true for the majority of women, one cannot have a generalised opinion on it, which Jung largely seems to have in the book. 
Anees Jung uses the same place to weave these stories which she left for decades when she went out to pursue her higher education in the US. Her coming back to this space to observe what has changed for its women and what has remained the same is an interesting feature of the book. She talks to these women and adds direct quotations from them while using her perceptions. The book then becomes a beautiful read about the women of rural India, and their condition in small towns and many cases, big metropolitan cities. 
Beyond the Courtyard, right from its title to its stories is a wonderful read and would want you to read more after every essay. With its easy language and readability to the complex stories interweaved with multiple intersectionalities, the book does justice to its prequel. It is a book one would like to pick up to know what goes within the lanes of India and how are women an important part of the narratives that remain untold and unheard of. 
---