Many students from small towns dream about studying in central universities in New Delhi. I was one of those aspiring students in 2019. Studying in Delhi's universities is a "dream," for some students is a concerning sign, as it suggests that the education system is in poor condition. This can be attributed to the socio-political system of the country as a whole.
When my twelfth class results were declared, I secured enough marks to get into the top college of Delhi University. I had prepared myself to go through the admission process in my desired college in just a physical capacity as I wasn't aware that being a girl from the scheduled caste would mean facing the casteist experiences there. 
'SC' encircled on my admission form with red ink
When I went through the admission process at Delhi University to secure a seat in a Bachelor's Honours course, the administration made all the students run from one room to another to complete the paperwork. In the first paperwork stage, SC (Scheduled Caste) was written at the top of my form with red ink. I felt very strange after reading it, when I looked around, the same thing was written on the forms of all other SCs, STs (I am not sure about OBC) students. This discomfort with the form made it difficult for me to stand in a long queue of girls outside the room for the second stage of the admission procedure.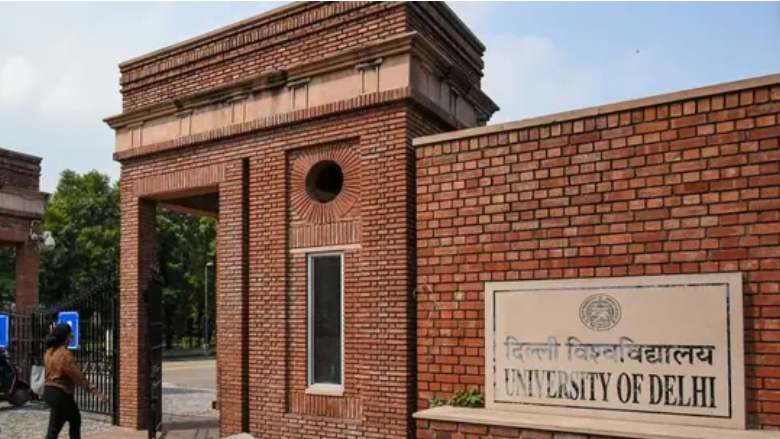 While standing there, some so-called upper caste girls asked, "Are you a SC?" to a girl standing behind me. When she answered positively, Savarna girls taunted that the reservation would take care of such students. I was numb after hearing this but the Dalit girl told them to mind their own business. I did not say anything but folded my form in such a way that no one could see the encircled 'SC' written on my form.
Struggle to find a paying guest house in Delhi
Delhi Univeristy's Colleges have a massive problem of not having enough hostel seats hence after completing the admission process I, with my mother and uncle, went out to look for PGs (paying guest) rooms around the campus area.
This was going to be my first ever experience of living away from my parents so to get away with any kind of problem, my father told me to hide my caste to seek shelter in the national capital territory of Delhi. While finding a PG room, we came across a landlord who asked me in which category did I get admission. "In general category," I told him.
My college classes were starting on 20th July, so on 18th July, I shifted to a private accommodation in Hudson Lane, GTB Nagar. 
I had to share the room with a Savarna woman from Rajasthan who was preparing for judicial exams. But who knew at that time that this woman was going to be my worst nightmare? I arrived in the room and within a few minutes she asked what my caste was. I remained silent, and then she asked, "Are you a general?" And I just nodded yes.
My whole day passed in arranging the stuff and weeping a little. By night, other girls in the hostel came to say hello to me but they also asked the same question and before I could speak my roommate told them. Sometimes I wonder what would have been the situation if I had said Dalit instead of General. Maybe she would have never talked to me or who knows if she would use holy Ganga water to restore the purity of the room. I believe that caste doesn't reside in cities or villages but it lives in the minds of the people of this country. Their caste arrogance remains the same.
Delhi college life shattered 
Delhi University started after the 20th of July. I found the atmosphere of the institution very exclusionary, and not easy to adapt to, which filled me with an inferiority complex. It made me the student I never was. In the very first lecture, a Lecturer scolded me for writing the syllabus not from the first but from the second page of the notebook. (Really does it even matter on which page you are writing?) She scolded me, and showed her "power," her work was done but that incident shook my dignity.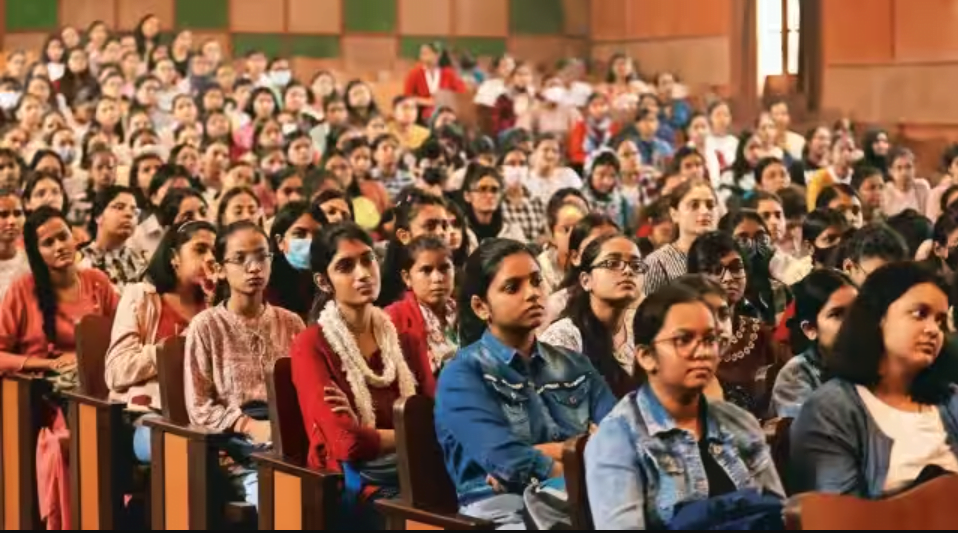 When I explored my all-girls college a little more I found that there was a Gandhi Study Circle but not a single society or club dedicated to Dr Ambedkar. What an irony, a women's college and not a single society/club/group under the name of Savitribai Phule. Such experiences shattered my dream of living a good college life further.
Is Dr Ambedkar a symbol of being a 'Dalit?'
One day, I was keeping my documents in the file when the portrait of Baba Sahab from my file slipped and fell on the floor. As soon as my roommate saw the portrait, the first question she asked with a very strange and hateful laugh was, "Are you from Bhim Army?" 
I was shocked by this question, after remaining calm for some time I replied, "I am a Jai Bhim person and every girl should be a Jai Bhim person." I still wonder how the so-called upper-caste girls have not yet been able to accept Dr Ambedkar as their liberator. Savarna girls reject him out of caste pride.
Bahanji Mayawati, the most hated feminist of this country
One night my roommate and her other PG friends were having dinner with her. One of the girls was from Lucknow so the matter reached to Behanji Mayawati. I was silently reading my book at that time but every word they were spitting out was hurting my conscience. These girls, who call themselves feminists, did not leave any word to insult the former woman Chief Minster of Uttar Pradesh. I doubt the feminism of this country's women if they don't stand in solidarity.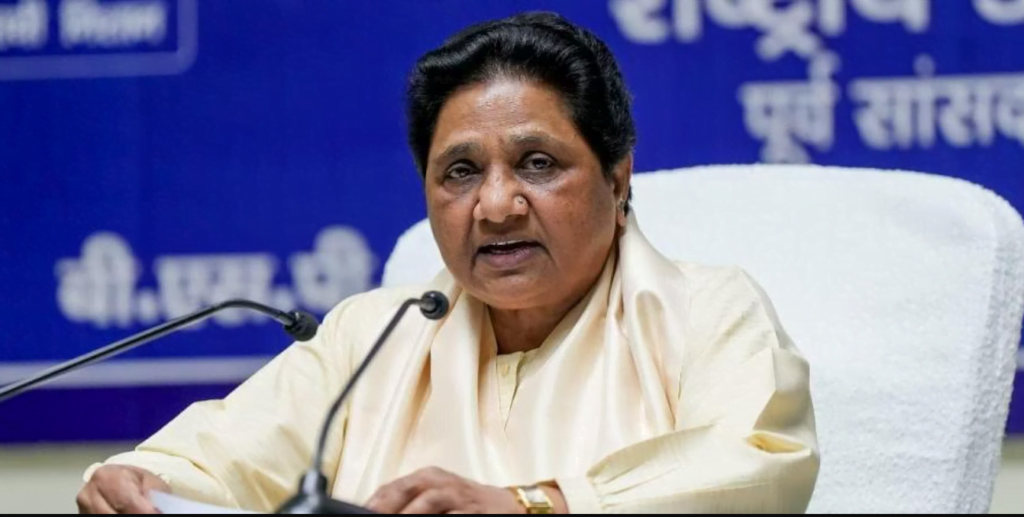 To just bother me psychologically, my roommate frequently used to ask me baseless questions like why I don't feel proud of my caste, why I am not a believer in God and many more. I would avoid the issue without getting into too much debate, but she would leave no stone unturned to prove her belief. She is always told that she is such a vegetarian that she does not pass by the road where there is a meat shop, she does not keep relations with anyone who eats meat or even eggs because she is a Brahmin and it is against her religion. Then I would wonder why "exploitation," and "mental torturing," are not against her religion!
Do clothes yell the 'caste,' of a person?
When people provide the argument of rich Dalits in favour of ending casteism, I recall the incident that happened in my PG. After about two months, a new girl from my college but of a different course came to live in the PG in another room adjacent to my room. She was also a Dalit like me, but she had described herself as a general.
On a random day, my roommate asked me, "The new girl who has come is a Dalit, isn't she?"  I said "No" and then my roommate said, "No, she is lying, she is a Dalit." I asked her how she was so sure that she was a person from the Dalit community, and she said "Her clothes say that she is a Dalit." This thing made the ground slip from under my feet. My roommate had stopped talking to the girl since she assumed her to be a Dalit because of her clothes.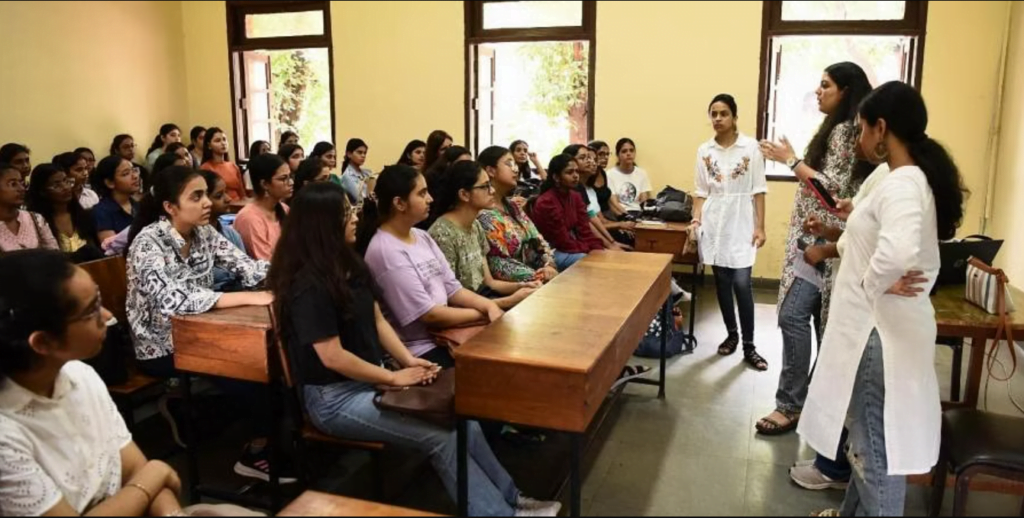 People argue that removing the surname will not lead to casteism but after this incident, I can say that by clothes, food, and area of residence, Savarna recognises someone as a Dalit because culturally, and economically Dalits are still struggling. These upper castes do not understand the reason for DBA's backwardness but have a lot to say on the topic like "those with reservation eat away the seats of the upper castes."
Dalit people calling themselves "General," somewhere outside is not an exciting step, rather it is putting their identity at stake. I want to convey from my experiences that even after hiding the identity, the exploitation remains the same, but being unable to speak proves to be suffocating. Hence we should choose the path which can make our lives less suffocating.
After going through this continuously for about six months I left that room and removed my roommate from my life forever. I also removed the lies that had happened to my identity and adopted the path of "Identity Assertion." Along with removing her, I messaged Jai Bhim to her.
---