Sucheta Kripalani fought her way into becoming the first ever woman to occupy a position of power in the Indian political sphere. In fact, she became the first woman chief minister of the country's largest province (now Uttar Pradesh). This was before Indira Gandhi shot into the limelight as the first woman Prime Minister of the world's largest democracy. Sucheta Kripalani had quite the illustrious life.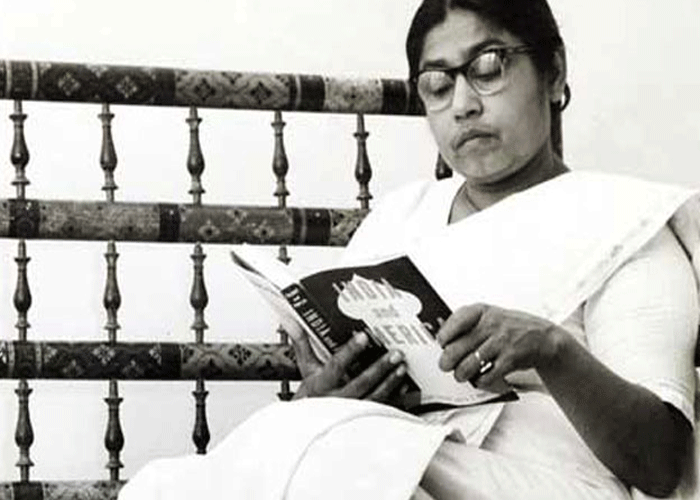 Early years and education
On 25th June 1908, she was born as Sucheta Majumdar in a Bengali Brahmo family living in Ambala, Haryana. Her father, who served as a government doctor, was a zealous patriot who had dedicated himself to the service of the nation and its independence. It was he who instilled patriotism in the young girl.
A brilliant student, Sucheta completed her higher education from New Delhi's Indraprastha College, followed by higher studies in St. Stephen's College. Thereafter, she became a lecturer of Constitutional History at Banaras Hindu University (BHU).
When she was around 28 years old, she met, fell in love with and ultimately married Acharya J. B. Kriplani (a Sindhi by birth), an eminent socialist leader who was twenty years older than her. Their marriage was opposed by both their families, including Mohandas Karamchand Gandhi.
Entry into politics
A staunch Gandhian, Acharya Kripalani encouraged Sucheta to join the freedom struggle, besides introducing her to Gandhi himself. Having joined the Indian National Congress, Sucheta Kriplani came to the forefront during the Quit India Movement of 1942 along with Aruna Asaf Ali and other women leaders. She gets the credit for being the first head of the Women's department of the Congress party as well.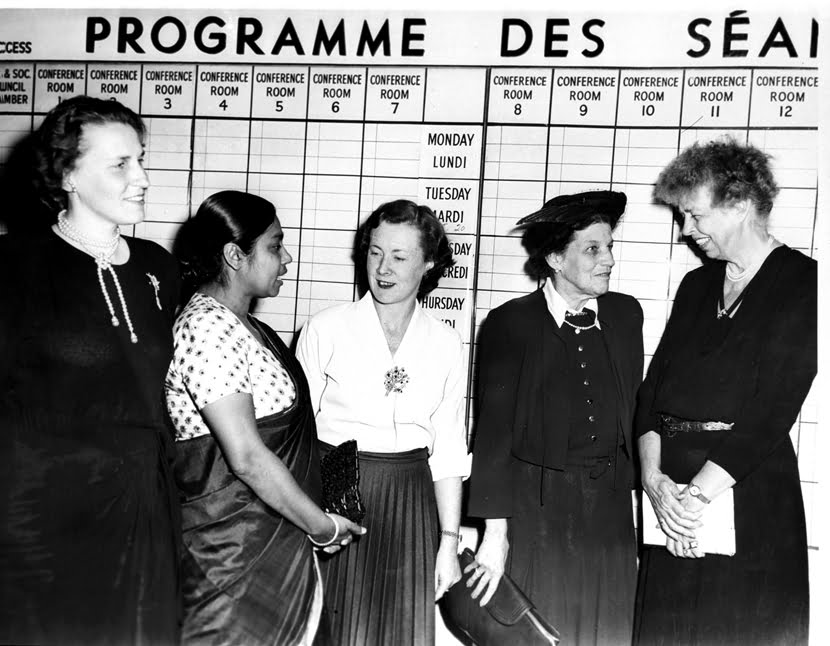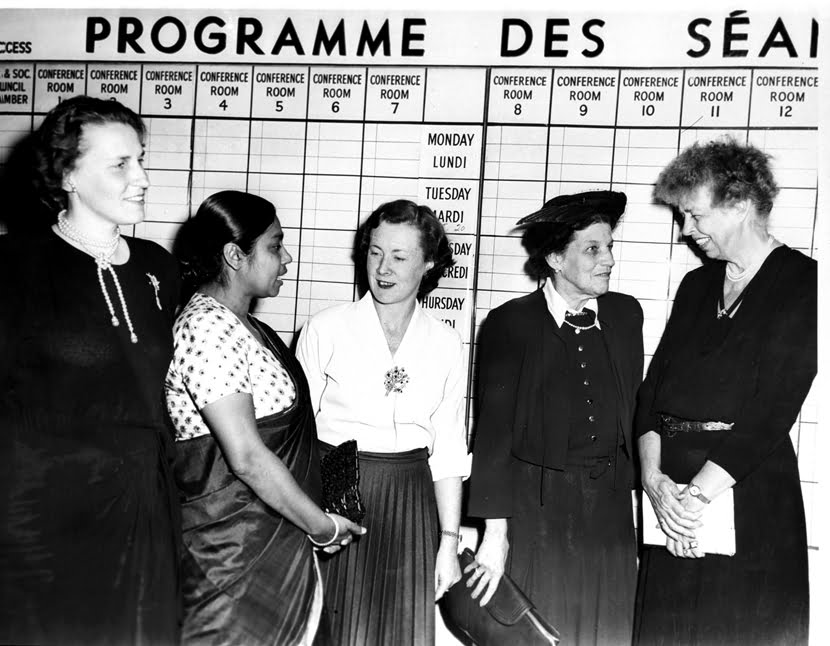 Highly impressed by her political dedication, Gandhi helped her in her appointment as Organizing Secretary of the Kasturba Gandhi National Memorial Trust in the year 1946. The same year, violent communal riots broke out in Noakhali (now in Bangladesh). Along with Gandhi and Kripalani, she visited the riot-hit area and rendered yeoman's service to the victims of the carnage.
1946 proved to be highly eventful for Sucheta, as by the end of the year, she was elected as a member of the Constituent Assembly. Owing to her outstanding calibre, she was included in the subcommittee which was assigned the task of laying down the charter for the Constitution of India.
Also Read: Aruna Asaf Ali: Brave Heart Of The Quit India Movement | #IndianWomenInHistory
In 1949, Sucheta Kripalani was chosen as a delegate to the United Nations General Assembly. In 1952, Acharya Kriplani parted ways with Nehru and the Congress party, following a tiff and formed a new party by the name of Krishak Mazdoor Praja Party (which is now defunct). Sucheta joined this party briefly, but eventually went back to the Indian National Congress.
Sucheta Kripalani got elected from the New Delhi constituency in the first general election held in 1952. She served as a Minister of State for small-scale Industries. Five years later, she got re-elected from the same constituency, though as a Congress candidate. Owing to her sparkling intellect coupled with brilliant oratory skills, Sucheta managed to carve a niche for herself as an illustrious parliamentarian.
Political milestones
In 1962, Sucheta Kriplani contested the Uttar Pradesh state assembly elections. She was elected from the Kanpur constituency and became a cabinet minister holding the portfolios of Labour, Community Development and Industry.
The following year, a conflict emerged within the Congress party between Kamalapati Tripathi and C.B. Gupta. Since Gupta had lost the elections, he urged Sucheta to leave Delhi and take over the reins of chief ministership of Uttar Pradesh. While in office, she proved her mettle as an able administrator and efficient organizer.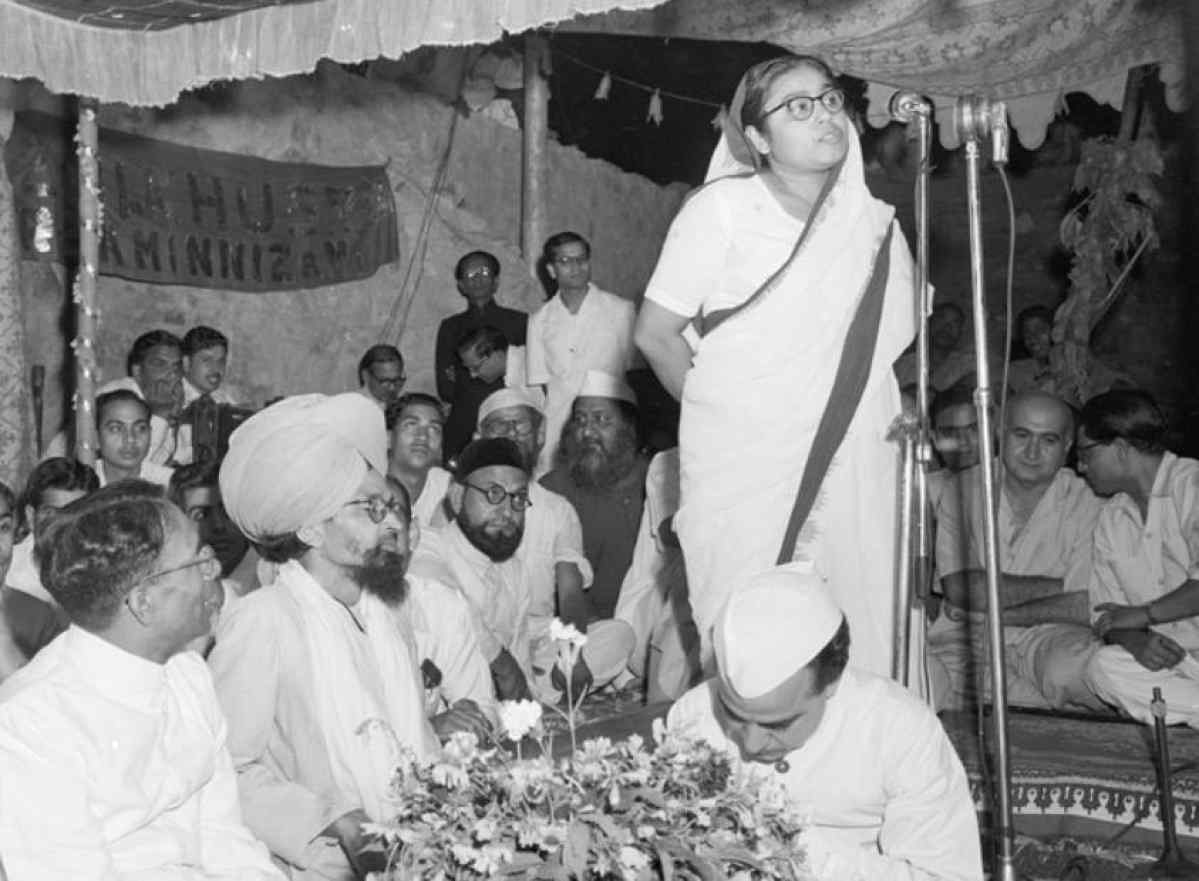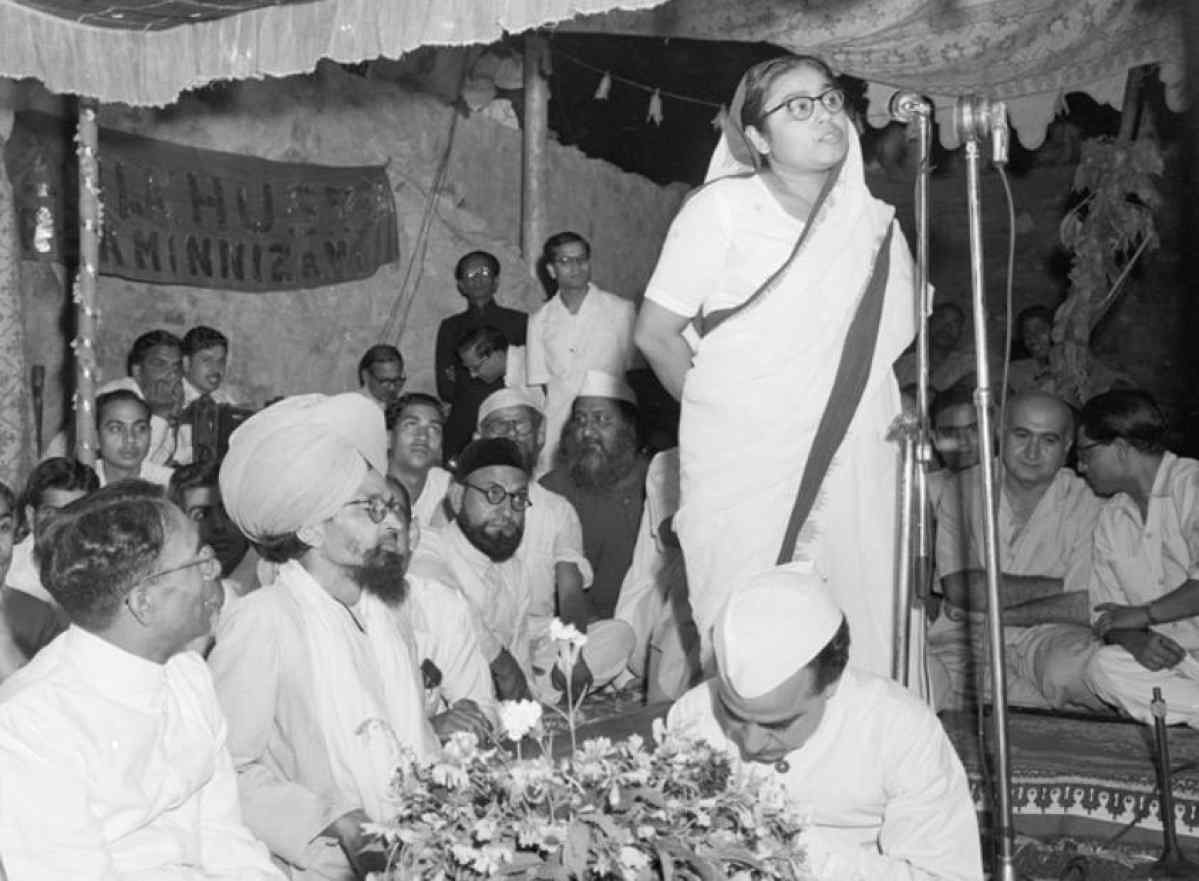 By dint of her honesty, level-headedness, intelligence and hard work, she tackled many problems effectively. In 1967 she contested the 4th Lok Sabha elections from the Gonda district of Uttar Pradesh and won. In 1971, Sucheta Kripalani decided to retire from politics.
The Last Years
Having quit active politics, Sucheta and her spouse permanently settled down in Delhi. Since they remained childless, the Kripalani duo generously donated all their wealth and resources to the Lok Kalyan Samiti which was established to aid the economically disadvantaged groups in the national capital.
At this point in time, she began penning her autobiography, three parts of which were published serially in the 'The Illustrated Weekly of India' magazine. As ill-luck would have it, her work remained unfinished.
It was around this time that her health began to fail. In 1972, she survived two consecutive heart attacks. Two years later, she succumbed to a third cardiac attack and passed away on 1st December 1974, at the age of 66. The Government of India renamed one of the two hospitals associated with New Delhi's Lady Hardinge Medical College, as the Sucheta Kripalani Hospital, in honour of this illustrious politician.
Also Read: Amrit Kaur: India's First Health Minister | #IndianWomenInHistory
---