Posted by Tasmin Kurien
When petitions were filed against the Aadhaar in the Supreme Court half a decade ago, nobody could have guessed that it would have such an impact on the rights of sexual minorities in India. This year, Bengaluru celebrated its 11th Namma Pride and Karnataka Queer Habba, under the banner Coalition for Sex workers, Sexual & Sexuality Minorities' Rights (CSMR),  Bengaluru.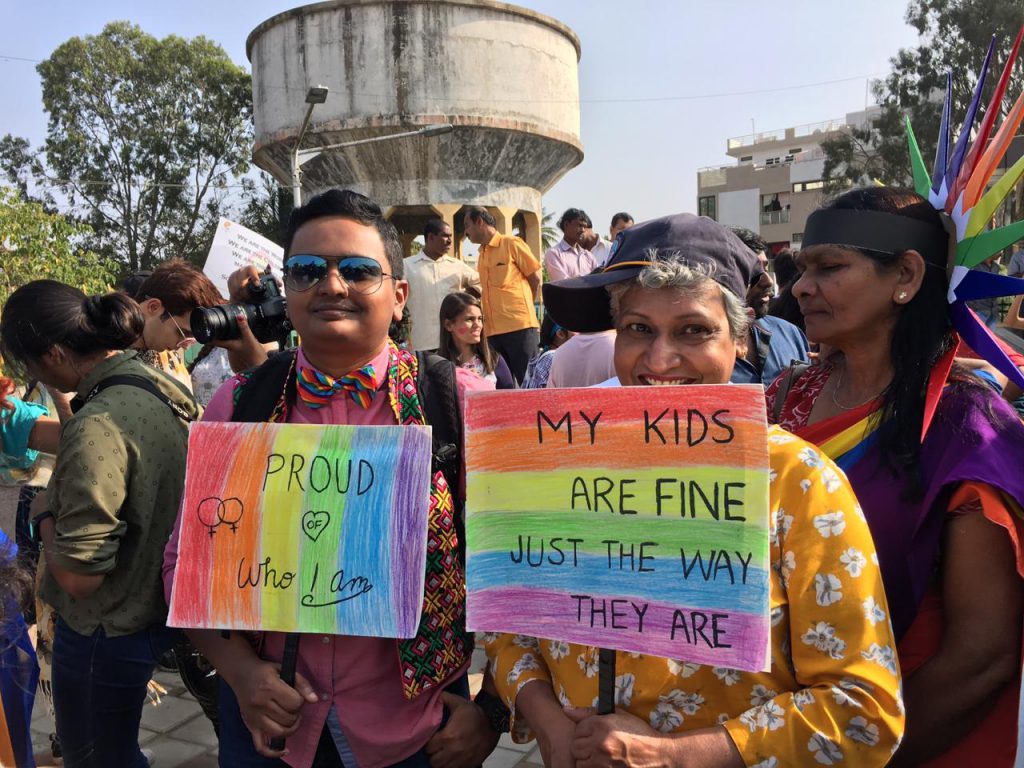 The event, which was scheduled to start at 2 pm from Kempegowda Majestic Metro Station, saw thousands from the Lesbian, Gay, Bisexual, Transgender, Queer, Intersex, Asexual (LGBTIA+) community gather with friends and family, to march the three kilometres to Townhall. Police men and women kept the crowds in a steady queue and from obstructing traffic while revellers dressed in all the colours of the rainbow chanted slogans in English, Hindi and Kannada.
The day ended with a cultural performance, 'Hammeye Sanje', at the Samsa Bayalu Ranga Mandira near Townhall where members of the community sang and danced to the beat of the dhol. 
CSMR volunteer Vishnu Teja, said, "This year's pride march was historic as it is the first time since the Supreme Court's ruling on the 'right to privacy' [which saw Section 377 being struck down]. Although the court has accepted consensual sex between two adults, it still needs to accept marriage and adoption by the LGBT community."
Also read: After The Rain Comes The Rainbow: First Pride March In Shillong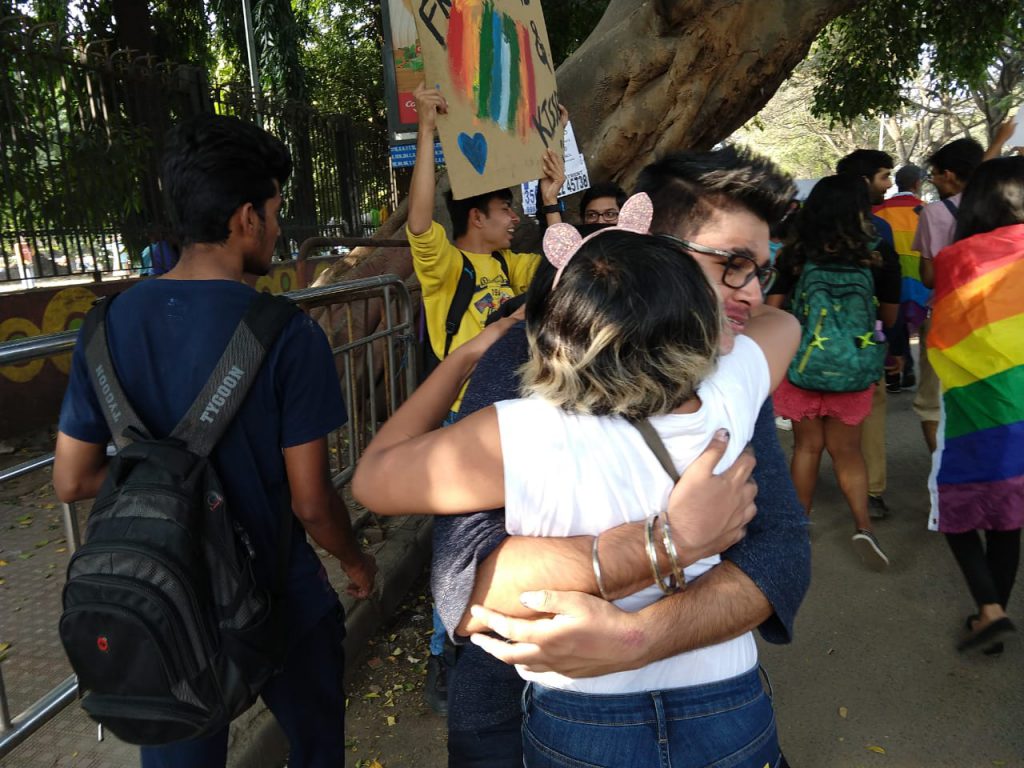 He added, "Once this is accepted, more parents will come forth to support their children."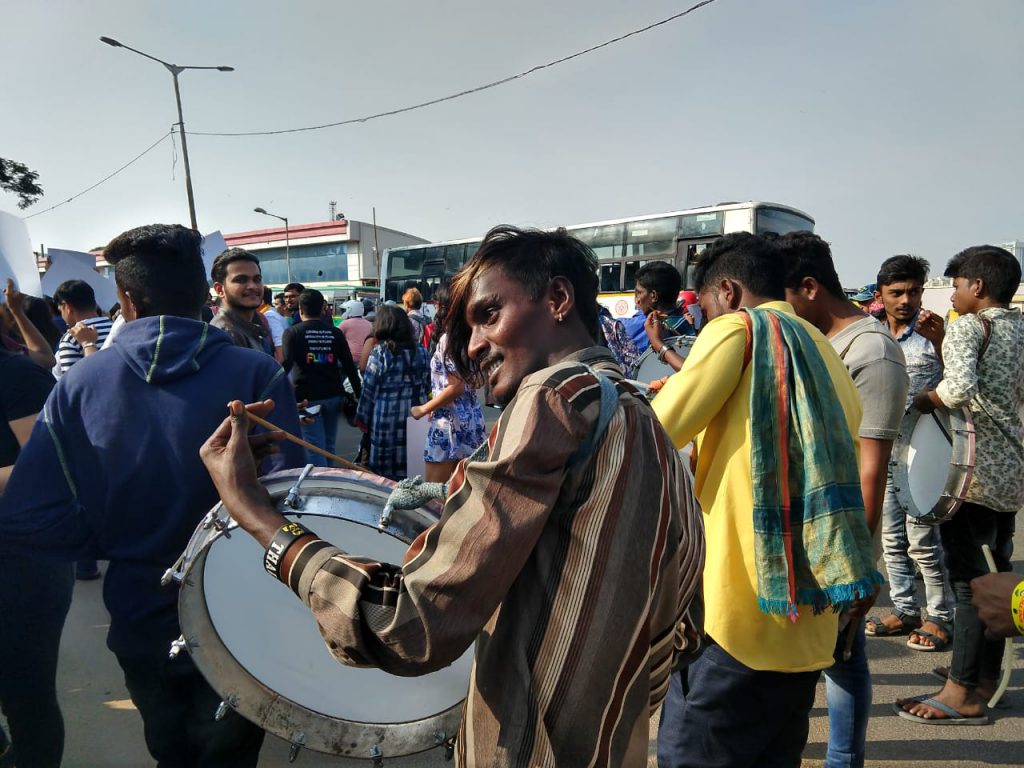 Vidya, who identifies as a bisexual woman, has been coming for every pride since the first one in 2008 and agreed that this year was special. "It feels great to be here, like coming into a ocean of love. It replenishes you because you're fighting patriarchy everywhere else."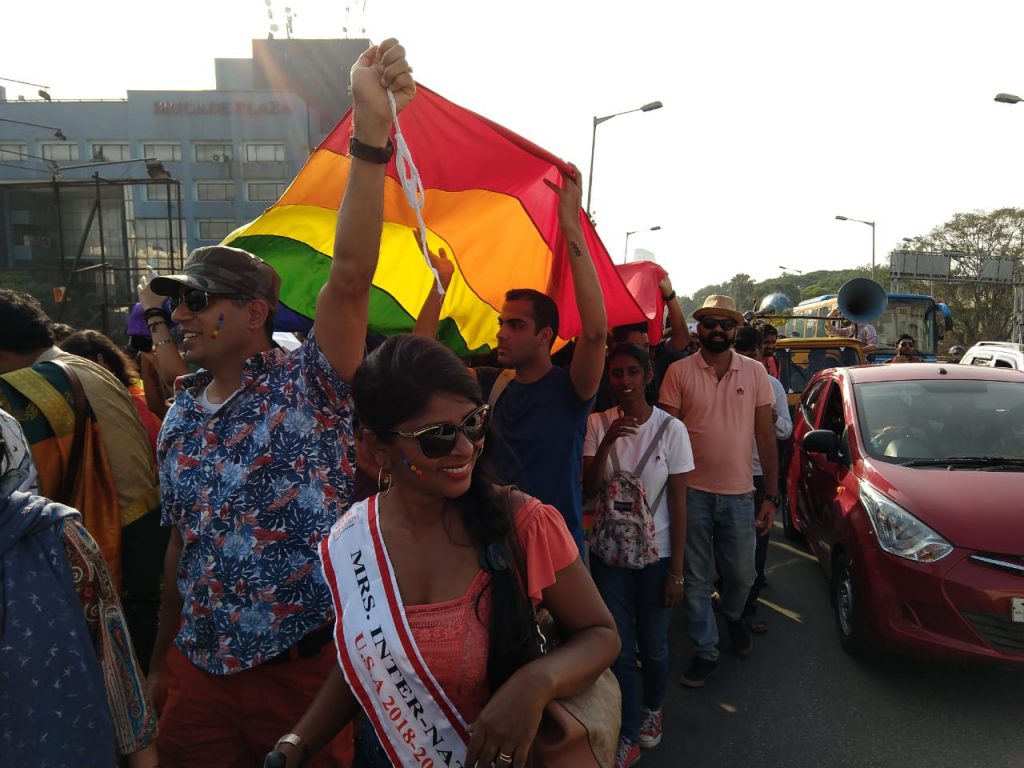 A veteran actor's passing on the planned date of the pride, she said, had made it harder for many people to make it but Sahil and Chandan, a gay couple from Bangalore, said it didn't deter many of their friends who came from Chennai and Mumbai. They have been participating in the pride march for five years now.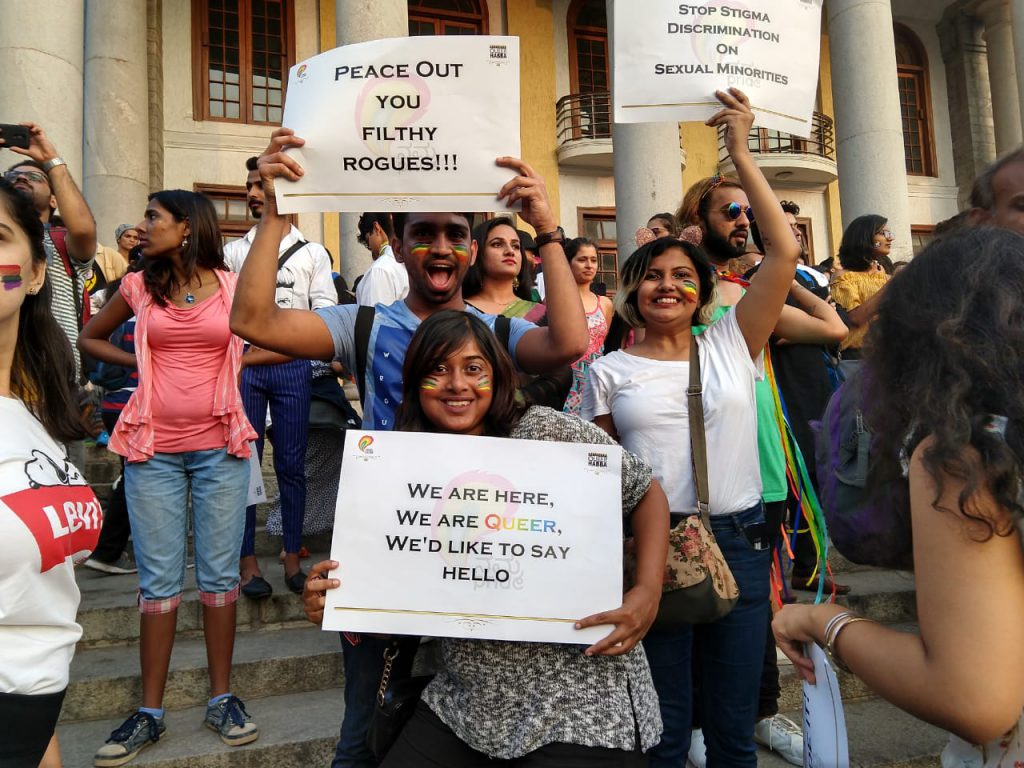 For many others, this was their first pride and they couldn't be more excited. Siddhanth aka Lady Bai, a drag queen who works at The Lalit Ashok said he was hesitant to come at first. "We've already gotten freedom. What's the use of coming for the pride?" he said, adding that he was glad he changed his mind.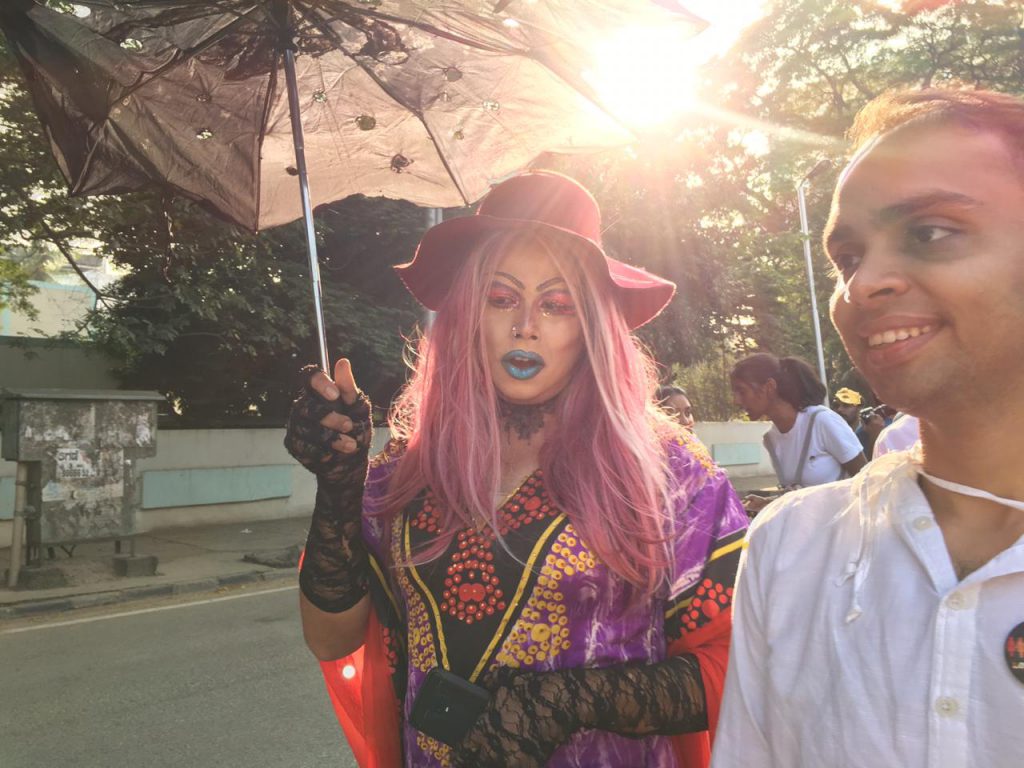 We mustn't get complacent of the rights fought for by those before us, was what the lead chanter reminded us of when the massive crowd reached Bengaluru Townhall. His message was celebratory but cautioned the gatherers against letting down their guard until they got full freedom.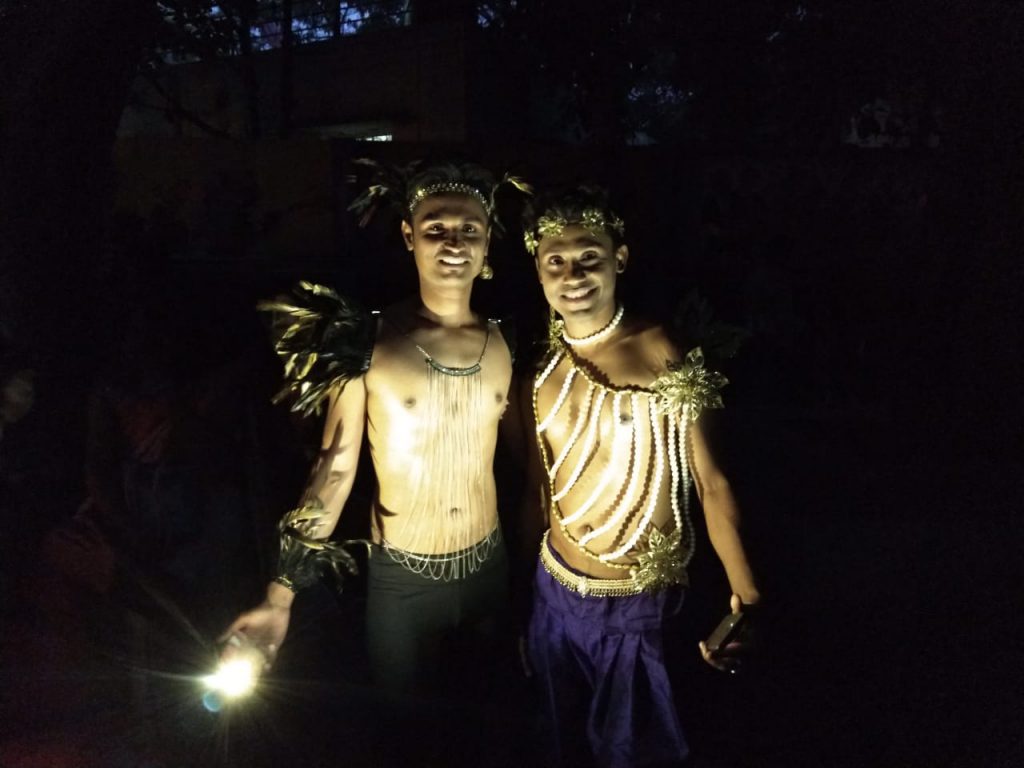 "There are still so many people who are forced to run away from their families and aren't in touch with them. We have a long fight still," warned Syed Hyder, a bisexual volunteer with the pride committee.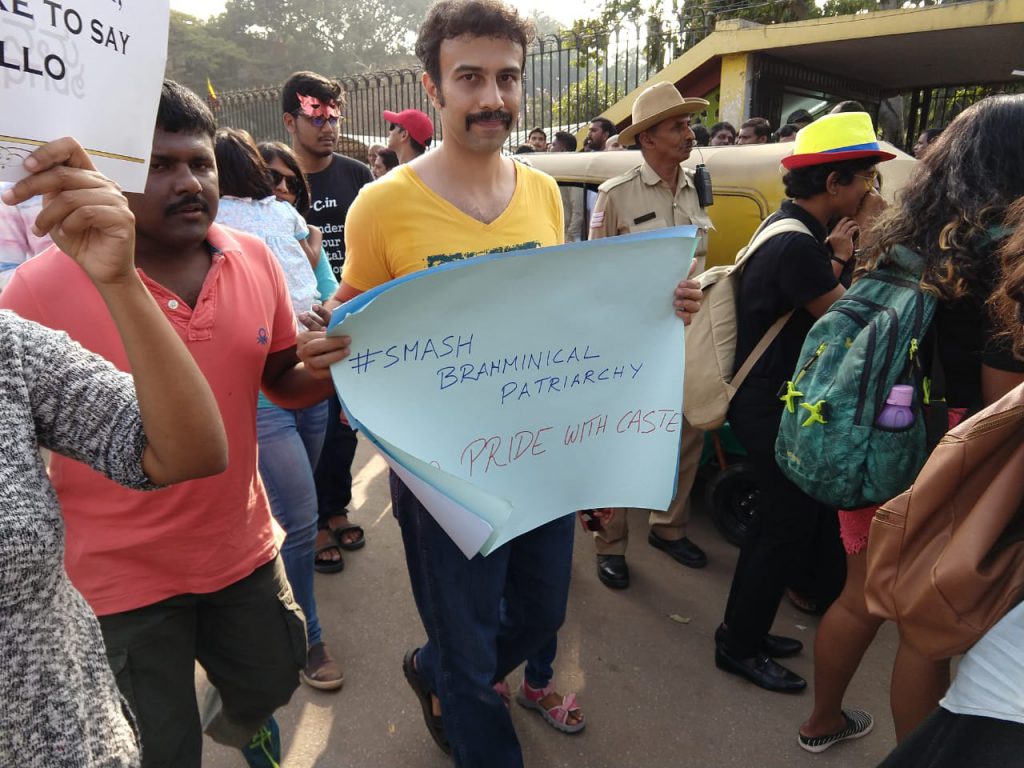 As for inclusiveness, Rishika, who identifies as gender-queer and pansexual, said that this year's pride had gotten it on point. "I liked that they had cabs for those who couldn't walk. I came in a wheelchair because of my fractured leg and they offered me a cab immediately."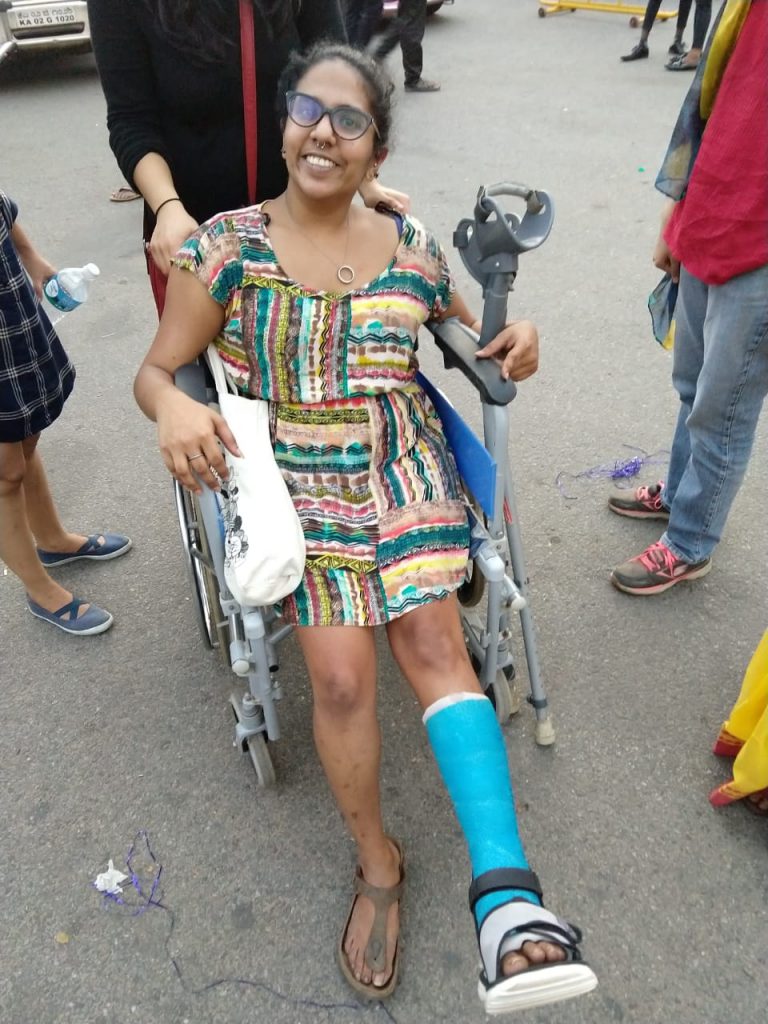 They added, "Bengaluru Pride is special in that the committee reaches out to the rural parts of Karnataka, making this more than just an elite movement. Also, I couldn't get enough of the chants that urged passers-by to join the march in different languages!"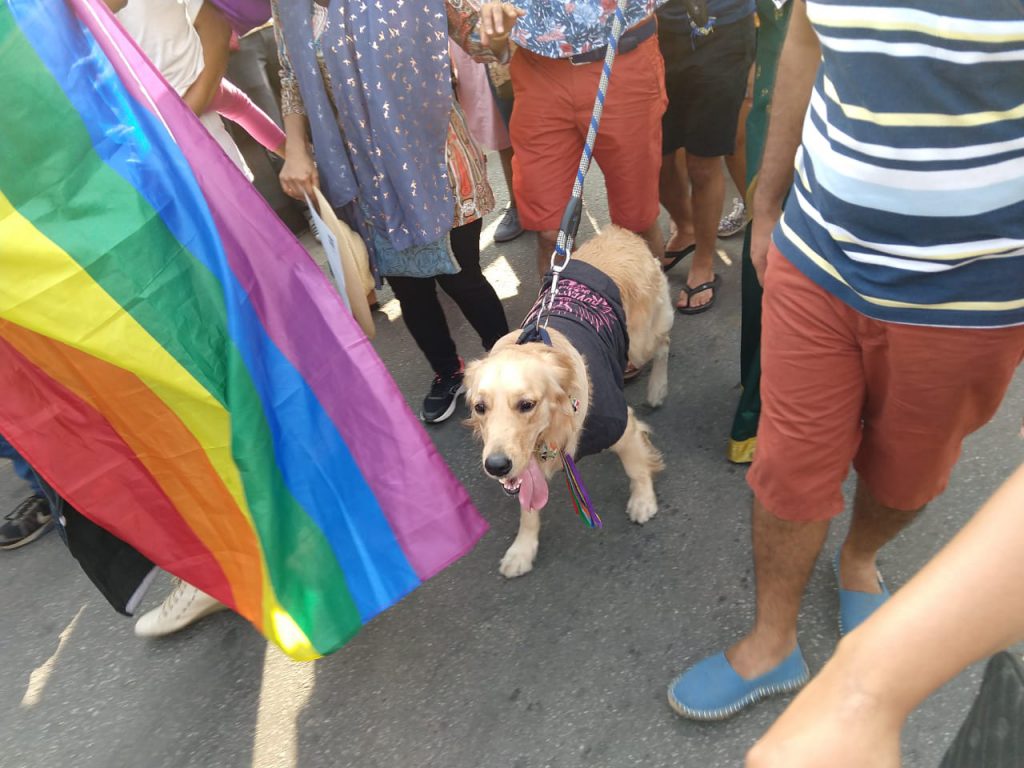 Next year will be bigger, bolder and definitely better!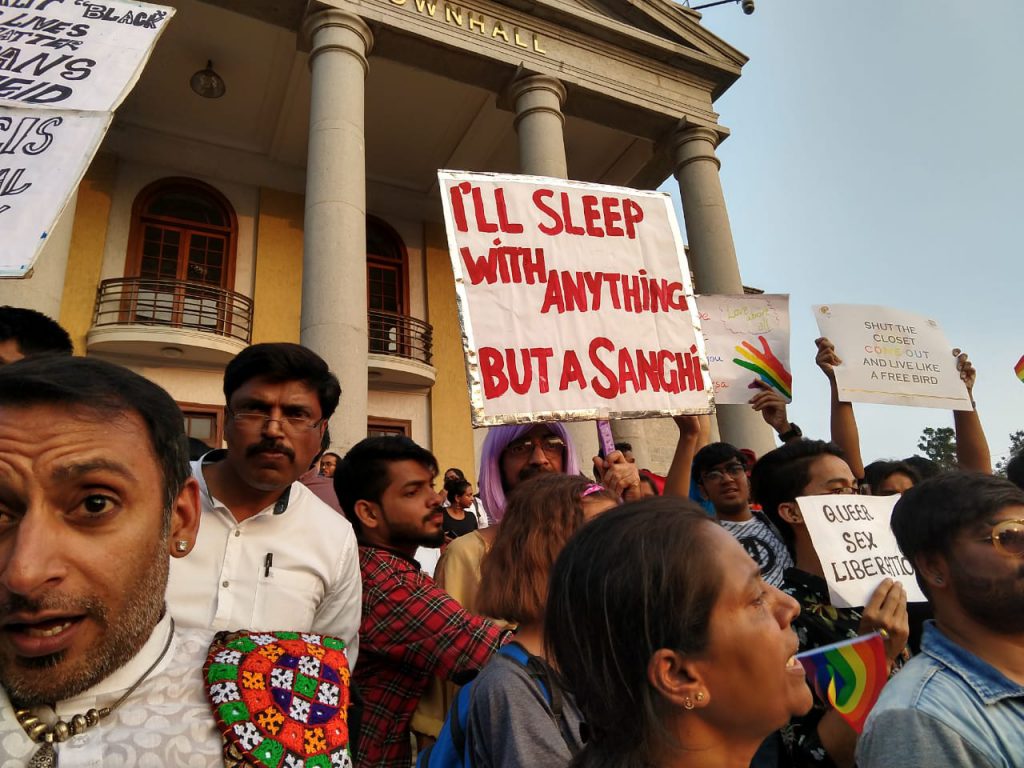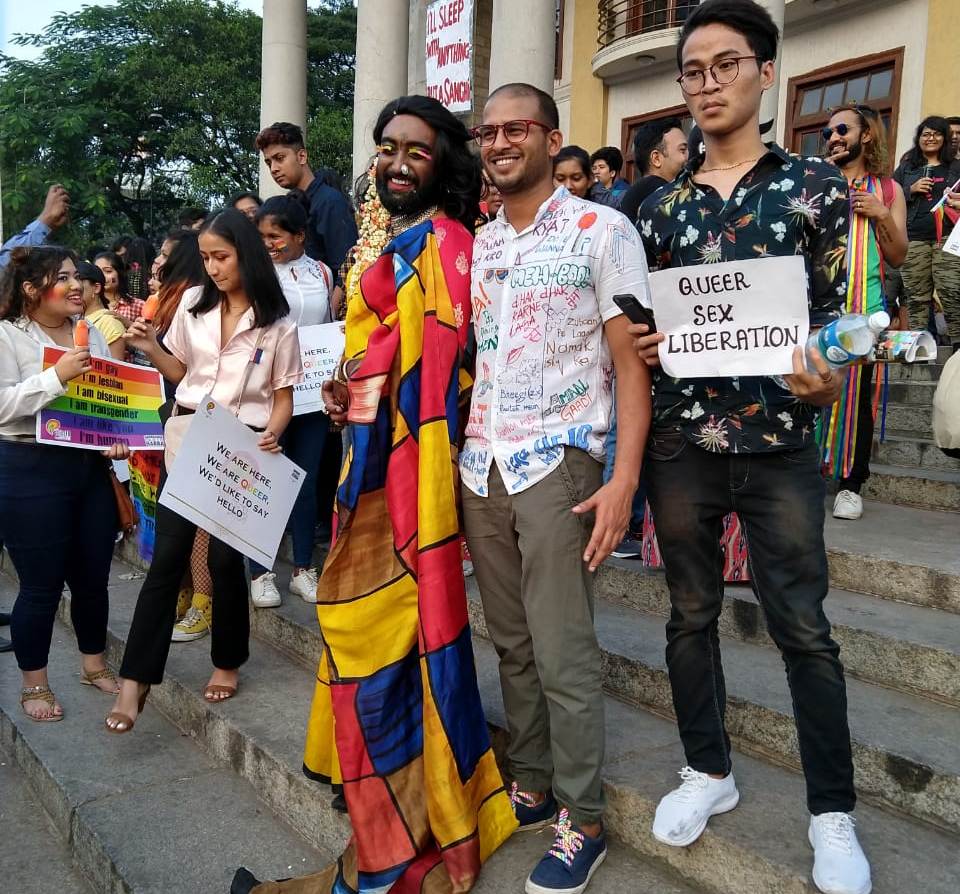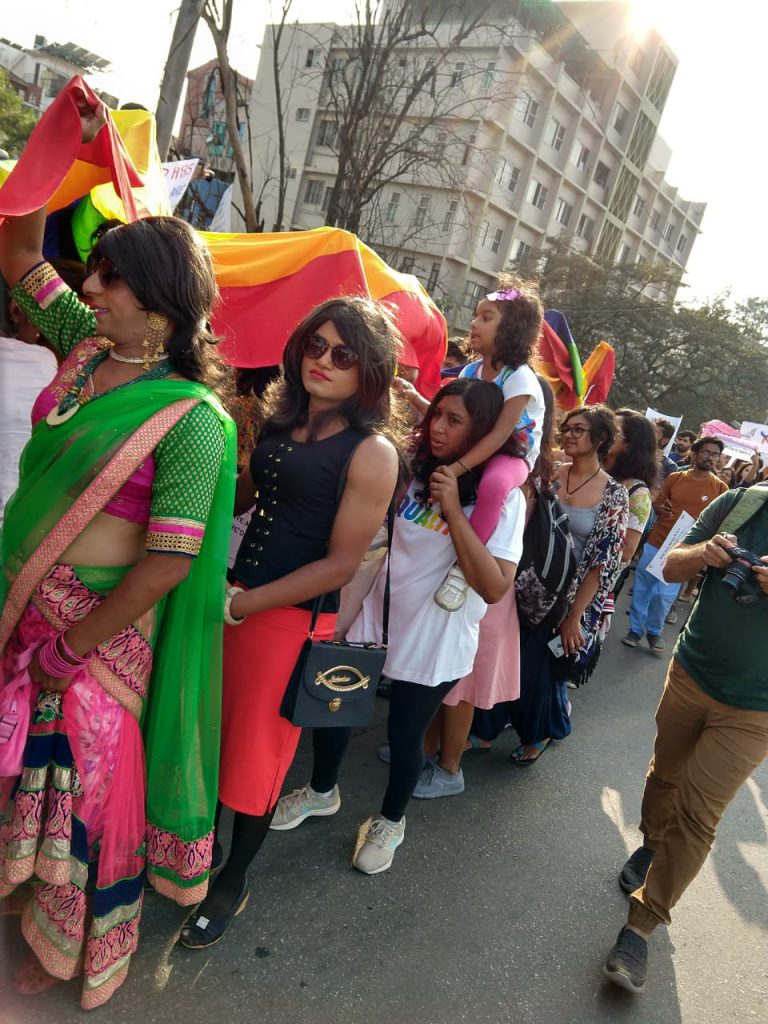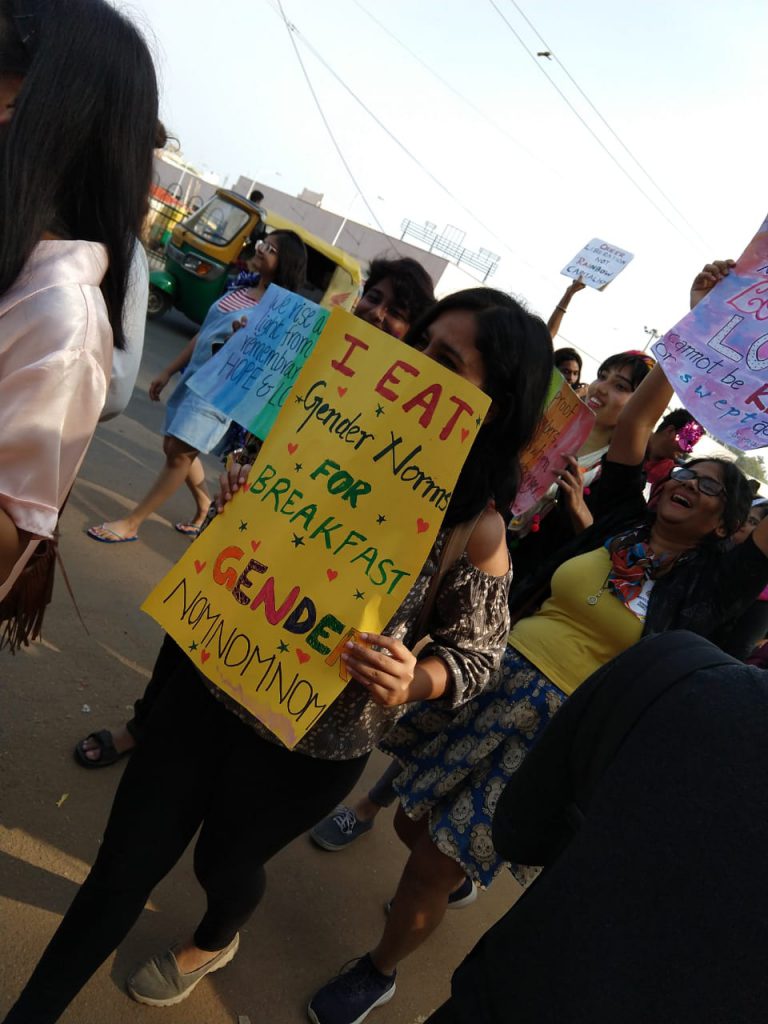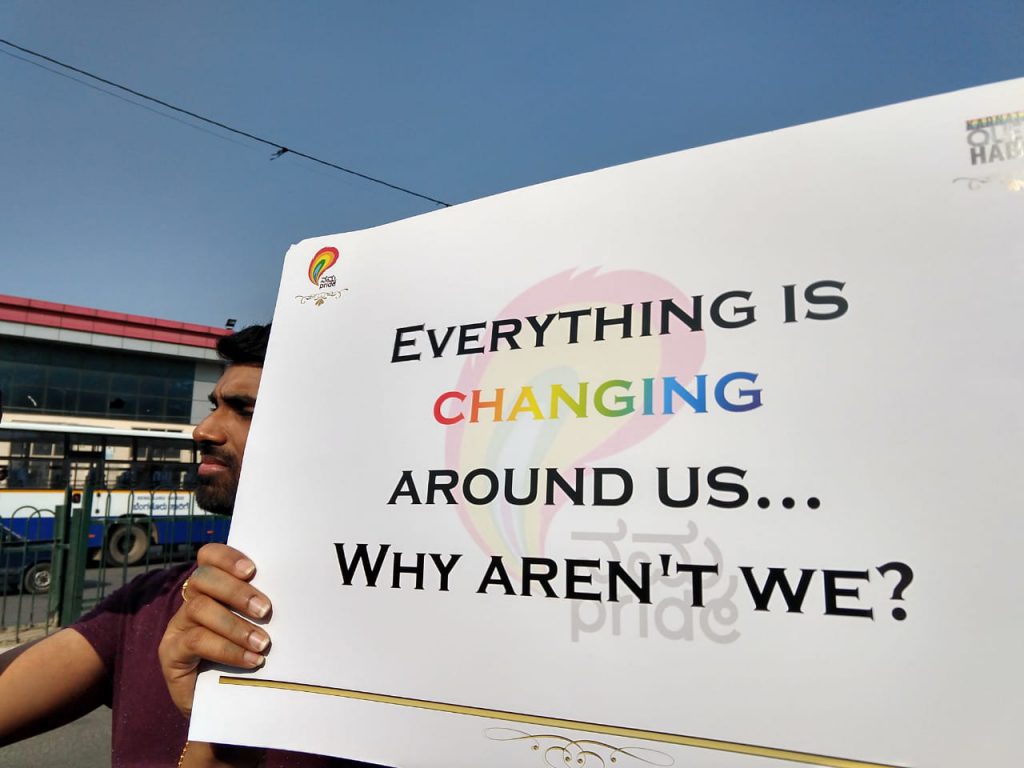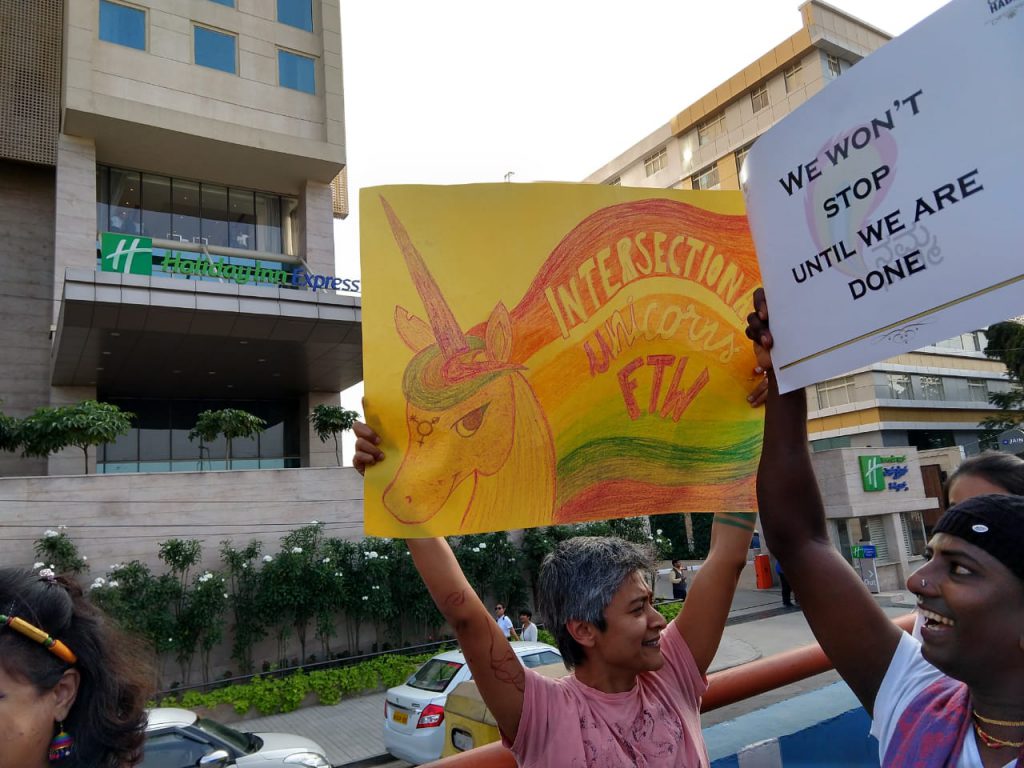 ---

Tasmin Kurien is a digital journalist with two prominent YouTube news channels. She's a vocal feminist and an armchair social commentator. You can follow her on Twitter and Facebook.
Photography by Tasmin Kurien and Leeba Chacko