While India advances towards abolishing an array of draconian offences embedded in its Penal Code inherited from its colonial ancestors, the likelihood of shedding its age-old skin of punitive measures wrinkled in the criminal justice system as it exists today stands far away from reality. Nevertheless, the disparity between an effort to evolve into a better criminal system and its failure to evolve is hard to ignore.
While we live in the era of demolishing the State's right to infringe the privacy of an individual's right to consensual acts of sexual pleasure, the normalcy and nature of which emerges from an interpretation of self-expression into the right to life, the same era breathes and bellows upon us those acts of sexual pleasure that resurrect from the deviant behavior characteristics buried in the mentality of sexual predators online over which the State takes little to no interest.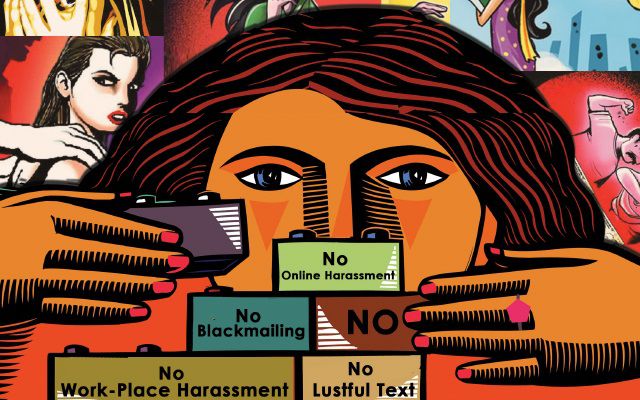 The rise of the virtual world wallows in the legal changes of the past decade revolving around cyberspace such as the IT Act 2000 and the Criminal Law Amendment Act 2013 and begs for a reformation on laws regulating the online world, which has become the newest platform for crime.
Privacy And The Evil Face Of Social Media
The Information Technology Act of 2000 encompasses an offence under Section 66E for violation of privacy, which provides for a punishment extending to three years or fine not exceeding two lakhs to whoever captures, publishes or transmits the private areas of a person without their consent under circumstances violating their privacy. What is truly baffling is the definition clause that comes further under Section 66E(e) stating that, "under circumstances violating privacy" means circumstances in which a person can have a reasonable expectation that, (i) he or she could disrobe in privacy, without being concerned that his or her private area is being captured, or (ii) any part of his or her private area would not be visible to the public, regardless of whether that person is in a public or private place.
While it comes to no surprise that the Preamble to this Act seeks to facilitate and recognize "electronic commerce" on one hand, the words of Justice DY Chandrachud in Justice K.S. Puttaswamy and Ors. Vs. UOI and Ors, "To live is to live with dignity. The draftsmen of the Constitution defined their vision of the society in which constitutional values would be attained by emphasising, among other freedoms, liberty and dignity. So fundamental is dignity that it permeates the core of the rights guaranteed to the individual by Part III. Dignity is the core which unites the fundamental rights because the fundamental rights seek to achieve for each individual the dignity of existence. Privacy with its attendant values assures dignity to the individual and it is only when life can be enjoyed with dignity can liberty be of true substance. Privacy ensures the fulfilment of dignity and is a core value which the protection of life and liberty is intended to achieve," resonate what the Preamble to the Constitution promises on the other.
Also read: TikTok In India: How Cyber Secure Is The App?
So appalling is the disparity between what the Constitution guarantees as stated in Kesavananda Bharati v State of Kerala, "The Preamble speaks of securing liberty of thought, expression, belief, faith and worship. Fraternity is to be promoted to assure the dignity of the individual. The individual lies at the core of constitutional focus and the ideals of justice, liberty, equality and fraternity animate the vision of securing a dignified existence to the individual. The Preamble envisions a social ordering in which fundamental constitutional values are regarded as indispensable to the pursuit of happiness," and what is truly envisaged in the devastating legislative mandate of section 66E(e) is the glaring face of crime behind the screen.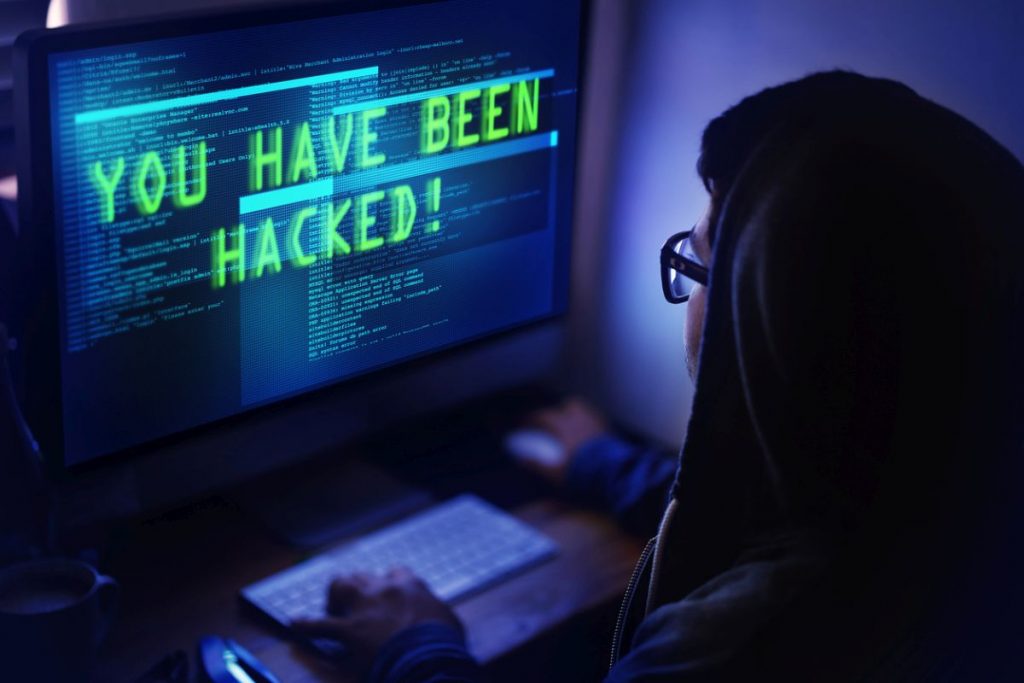 What Section 66E construes in its gross disregard to the essence of privacy while trying to secure the same is that it defines 'privacy' in terms of "private area" of an individual, thus attributing the loss of respect and the loss of privacy to the same. Hence, an offence in the Information Technology world in violation of an individual's privacy only comes to birth under circumstances consisting of a capture or transmission or publication of the private area of an individual without his or her consent.
Human dignity was construed in M. Nagaraj v. Union of India.
"Dignity is not something which is conferred and which can be taken away, because it is inalienable. It refers to the intrinsic value of every human being, which is to be respected. It cannot be taken away. It cannot give. It simply is. Every human being has dignity by virtue of his existence."
Section 66E essentially asserts that one can be punished for violation of privacy by the defined act as mentioned above. This vast omission of other acts of invasion of privacy indirectly presupposes a notion onto the legal framework and the failure of the criminal justice system today with respect to cyber crimes. Therefore, several other acts of invasion of privacy do not fall under the ambit of any penal law in spite of the legal point of view which confirms that 'dignity' is an element and the core of 'privacy' itself.
The very sanctity of privacy lies in its functional relationship with dignity. It is beyond this school of thought to comprehend the object behind confining dignity of a person solely to his or her private area leading to an atrocity of invasion of privacy and the loss of dignity on social media platforms.
It is in this backdrop that sexual predators online in the absence of any form of deterrence to their behavior and the blatant ignorance of morality do not shy away from transmitting or publishing vis-a-vis circulating the pictures of a person, though not of their private area, without his or her consent regardless of the fact that such a person has a reasonable expectation that their pictures that they share consensually does not exit the circle of people that they share them with; along with the security of not being concerned whether it is being transmitted or not.
And hence, by confining violation of privacy to a singular act, the constitutional prerogative that dictates dignity, is lost in a decade long statute due for reformation. To draw a parallel and to introduce the other statute due for legal reforms with regard to online sexual harassment, it may not be out of place to compare Section 66E of the IT Act 2000 to Section 375 of the IPC prior to its amendment in 2013.
By confining rape to penetration the offence caused an injustice to the victims whose bodies were violated in acts bearing no definition (the definition of rape was only amended in the Criminal Law Amendment Act of 2013 which finally included anal penetration, manipulation and insertion of an object, application of mouth…etc.; thus, giving recognition to offences which were previously ignored and excluded from the definition) and hence, no remedy in the Penal Code much like the victims of cyber crime whose pictures though not of their private area are being captured and transmitted, without their consent, freely owing to the lack of punitive measures against the same in the IT Act of 2000.
Virtual Violation Of Body
"Conscience is the most sacred of all property; other property depends in part on positive law, the exercise of that, being a natural and inalienable right. To guard a man's house as his castle, to pay public and enforce private debts with the most exact faith, can give no title to invade a man's conscience which is more sacred than his castle, or to withhold from it that debt of protection, for which the public faith is pledged, by the very nature and original conditions of the social pact."
Madison, the architect of the American Constitution traced the recognition of an inviolable zone to an inalienable right to property. Property is construed in the broadest sense to include tangibles and intangibles, and ultimately to control over one's conscience itself.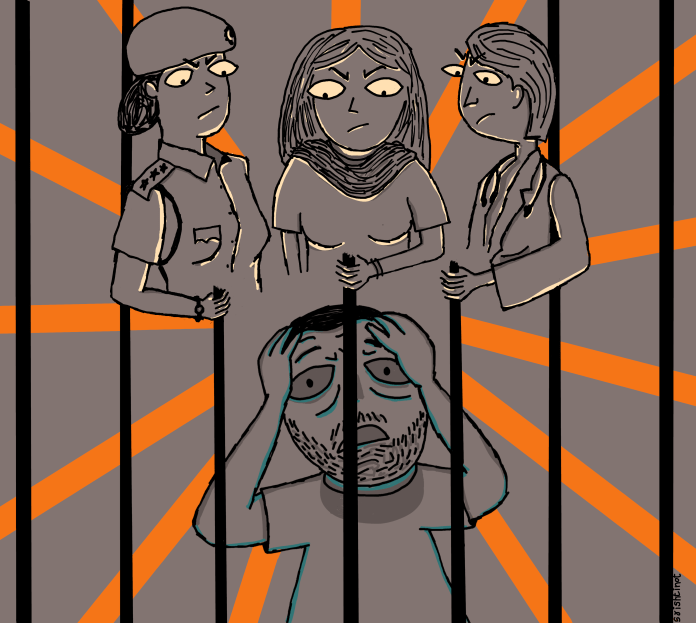 To bring to notice the Criminal Law Amendment Act of 2013 and the changes that it introduced in terms of Section 354A and Section 354C to address online crimes, one must be wary of the fact that albeit 354A which deals with sexual harassment, unwanted physical advances are punishable up to three years whereas sexual harassment likely to take place on social media such as sexually colored remarks, which is an existent and increasing phenomena in the purview of trolling, is punishable only up to a period of one year. Notwithstanding this lack of intelligible differentia, between physical and virtual sexual harassment, both these offences are bailable in nature and present the crime as not grave, thus belittling the mental anguish that a victim faces in sexual harassment.
Section 354C of the IPC draws a similarity to Section 66E of the IT Act to the extent that it punishes a man for voyeurism who watches or captures the image of a woman engaging in a private act, further defining private act as that which includes an act of watching carried out in a place, which in the circumstances, would reasonably be expected to provide privacy and where the victim's genitals, posterior or breasts are exposed or covered only in underwear; or the victim is using a lavatory; or the victim is doing a sexual act that is not of a kind ordinarily done in public.
In this background, to understand that conscience is more sacred than one's physical property and that one's morality and one's very being is something that cannot be withheld; articulates the need for "private act" as defined in Section 354C to be broadly interpreted to wholly punish the dissemination and capturing of an individual's act, one that they attribute their own moral code to, rather than confining it only to the victim's genitals.
In this regard, to further interpret "place" to mean an online forum would fulfill the purpose of recognizing the wrongful dissemination of an individual's pictures that they themselves attach their own morality to. To elucidate further, our penal code envisages a punishment for murder which is the gravest offence against the human body; however, this does not result in the penal code excluding a punishment for offence of assault which is another crime against the human body which is not perceived as grave in nature.
Likewise, though Section 354C of the IPC along with Section 66E of the IT Act, provide for punishments revolving around violation of a person's body online, in terms of transmitting, capturing and disseminating of the private area of a person in an electronic form without their consent which is certainly a grave offence in nature, the transmission and dissemination of a picture of a person fully clad, half-clad or even in a position though unclad; the private areas are covered; without their consent deserves to be a punishment on its own accord.
Also read: I Said Yes But I Was Raped: Cyber Rape And Consent
And so, on the basis of the principle that one's conscience and one's morality is inviolable, the right to dignity of an individual transcends beyond the physical world and must be protected even in the virtual world.
Conclusion
It is no news that in the wake of technological advancements, which are at a pace that pales in comparison to the alarming rate at which cyber crime is growing, India faces a striking need for laws that protect citizens not only in the physical but also in the digital world, in terms of invasion of privacy and violation of an individual's body on social media platforms which would present itself as a messiah to the harrowing state of affairs in terms of sexual harassment online.
---
Tanvi Mate is a fourth year law student pursuing B.A.LLB from ILS Law College Pune. She aspires to be a Criminal Lawyer and vows to shatter the misconstrued notion that women don't fare well in Criminal Litigation. When she's not breaking stereotypes, you'd find her engaged in organising or conducting events on Criminal Law, buried deep in books at the library or mooting. She spends her free time planning future projects and internships and loves the law school experience. She's passionate about bringing legal reforms in protection of women online and hopes to introduce a change with this article. You can find her on LinkedIn, Facebook and Instagram.
Featured Image Source: Feminism In India