Art has been one of the most significant and powerful expressions of queer identity. From the Stonewall riots of 1969 which marked a radical moment in the history of LGBTQ activism to contemporary times, art has been revolutionised and assigned different meanings under different contexts. For some, it has meant visibility while for others, art has meant a way of survival. For the ones who refuse to be bound by patriarchy and do not conform to heteronormative clutches of society, art has remained central to their visibility, identity politics and expression. It has meant not only challenging the indignities and exclusionary practices and ideas associated with an assumed "naturalness" of the gender binary system but also an attempt to take over these positions of power. One such figure who has used her art to manoeuvre and express herself, is Shilok Mukkati.
Shilok Mukkati identifies herself as an intersectional feminist. A poet, a dancer, a theatre artist, a radio jockey and a public speaker, she has embraced her art to convey powerful messages about the queer community through a language that weaves around her advocacy experience. A storyteller and a performer, Shilok Mukkati has been actively engaged in advocating for human rights and providing a voice to those who are no more afraid to break silences and are ready to tell their own stories.
We discover that one of her Kannada poems titled 'Kabalisidha Kranthi Kadu' has been selected as part of the syllabus for Kuvempu University. Ms Mukkati writes in both Kannada and English. Although, she expressed that writing in her native language gives greater freedom in communicating her emotions and telling her stories.
Language, she says, plays a very significant role. "For me art has always been about telling the right stories. When writing in Kannada language I can express myself with a lot of aggression as well as eagerness. It allows me to write in a way that's not restrictive and does not enclose my identity in a box," says Ms Mukkati while interacting with Feminism in India. Ms Mukkati also writes extensively in English. However, she says, in an attempt to find the right vocabulary, the essence often gets lost in translation.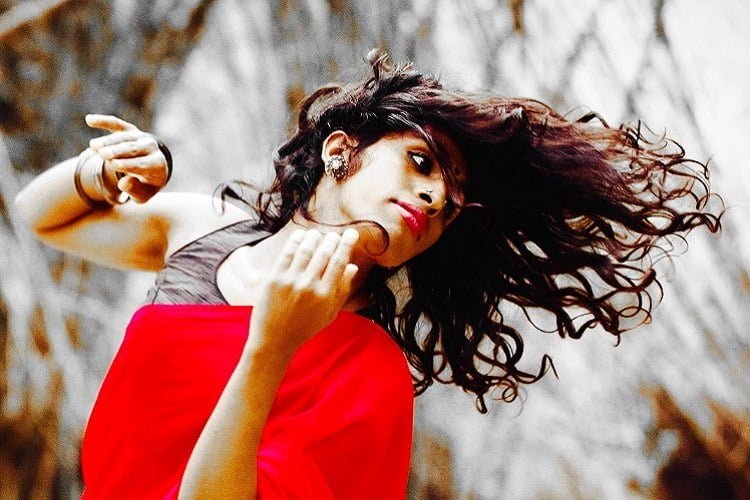 Shilok Mukkati has also received the national award from the Ministry of Information and broadcasting in 2016 for one of the shows that she hosted as a radio jockey. The programme called the 'Lesbian in the Shadows' received immense support and celebration. As an RJ of the community radio called Radio Active Cr 90.4 Mhz, she has been an active speaker of the LGBTQIA + community and has given a new dimension to gender and sexual politics in India at large. She is also an active member of the Bangalore Poets Community. She was a guest at the Bangalore Literature Festival of 2017 where she spoke about Queer Literature.
Also read: Ashmina Ranjit: Finding Flight, Freedom And Change Through Art
As a community journalist, Ms Mukkati talks about the importance of bringing local stories and personal experiences to the fore. As an artist and an activist, she recognises the importance of building a solidarity both within the queer community and outside it. Through her journey as a writer, an important aspect that she places immense emphasis on are 'personal narratives' and rightly so. She brings to light, the issue of narratives that are constructed by others outside the community about queer lives, which are often fraught with tokenism or sympathy.
These narratives, filled with a sympathetic touch about queer lives, place the latter in a more passive position and categorise them as someone who are dependent and weak. Writing narratives in the first person, on the other hand, gives one greater agency. Through personal narratives, one voices the experiences of both resistance and domination, as Shilok has successfully narrated through her writing.
When talking about how one can be a good ally to the queer community, Ms Mukkati says, "One only needs to be kind. One must always be in a process of unlearning and relearning. As humans we should always be open to learning and be considerate and accepting of others' experiences and feelings. I want to be recognised for the work I do."
Also read: Part Woolf/Part Gogh: A Peek At Isha Yadav's Life-Sized Canvas
Ms Mukkati is a perfect example of how powerful art and activism can be when combined together to express one's roots while also revolutionising the world.
---