During the 1960s, that one paan shop with a radio-installed mustering crowd became the epicentre of social gatherings in every nook and corner of the country. With especially All India Radio's presence, a national public radio broadcaster of India left a significant impact on our socioeconomic and cultural identities as Indians. This broadcaster has given us some of the best news anchors in Indian journalistic history. Out of these, there is one such anchor who established women's centrality in the news business by being the first female voice of the channel.
Today, as we witness the propagation of communal whataboutery by our television news anchors, let us remember the voice, of Saeeda Bano, the very first woman radio news anchor in India.  This article covers quotations from Bano's 1994 memoir, 'Dagar Se Hat Kar', which was later translated by her granddaughter Shahana Raza as 'Off the Beat Track: The Story of My Unconventional Life'.
Tale of the two cities in Bano's lived experiences
Living by the conventions always sounded like a second option to Bano. She identified herself as one of those people who "chose a road less travelled". She was born in Bhopal in 1913, the only state in India ruled by women for four generations in a row. Later in 1925,  Bano was admitted to Karamat Hussain Muslim Girls High School, Lucknow. She graduated from Lucknow's prestigious Isabelle College. Her father tried to provide a good formal education to her. Given the societal odds, the one that was best possible was to be provided to a woman of her time. She was an average student at school. She sought more pleasure in exploring ideas, experiencing the outside world and playing sports rather than academic learning.
However, in 1933 at the age of 19, despite an emotional four-page letter to her father resisting wedlock, Bano was married to a Judge from an affluent family in Lucknow where she had to permanently settle thereafter.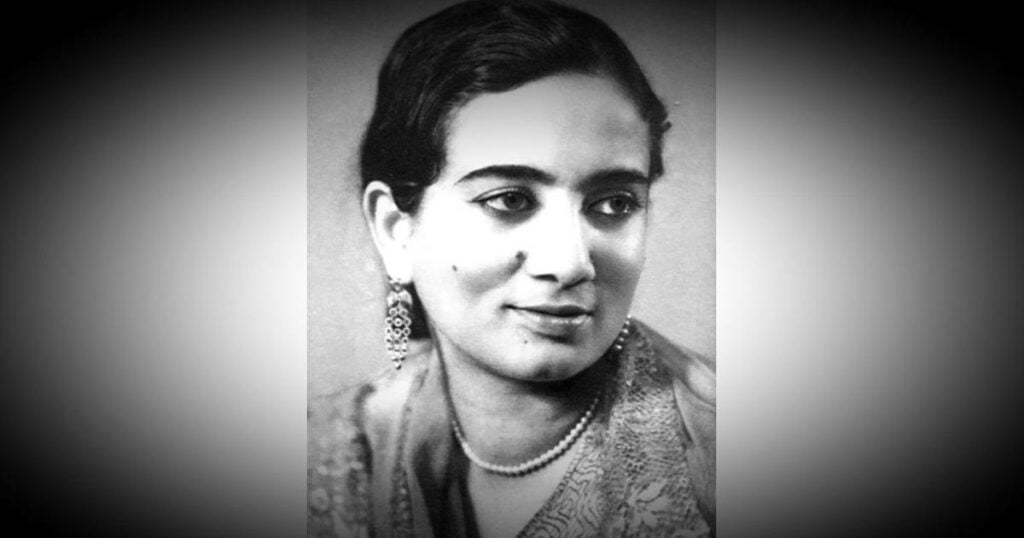 Bhopal, a more progressive one and Lucknow, more conventional in terms of the rule of patriarchal Nawabs. Bano recorded how during the freedom struggle, Lucknow was slowly dying but still preserving its rich oriental culture. The social milieu in Lucknow during Harcourt Butler's time had reached rock bottom. Lucknow was speeding towards disaster completely clueless of how it was slowly leaving behind the rosy charm of its aristocratic society, laying it into nothingness.
Also Read: Anna Malhotra: The First Female IAS Officer Of Independent India | #IndianWomenInHistory
The other reality that Bano saw was the presence of the East India Company officials in Lucknow that slowly introduced the city to western cultural thoughts and ways of life. However, all this change thrived in a very patriarchal setup. This is why Bano loathed leaving her world in Bhopal.
This day by day made her feel miserable. In her day-to-day demeanour, she subjugated to submissiveness. In all this, she mourned the death of that playful girl in her. The one who could cherish life in whichever way she felt like. She couldn't be herself anymore, without being judged much. At every stage, Bano's life at Lucknow came with endless expectations followed by precautions. This made her breathless. As she quotes Ghalib in her memoir, expressing her state of mind: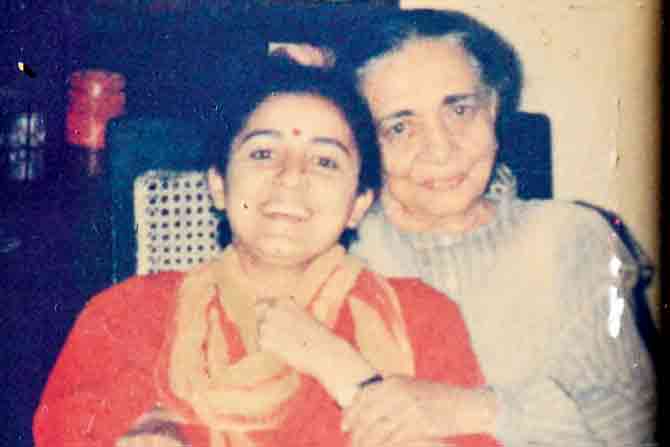 'Phir waza e ahteyat se …. rukne laga hai dum. . '
'I am so consumed with the anxiety of being discreet, I feel suffocated.'
After 20 long years, Bano found her way out of Lucknow. Her life is a reflection of the constant facade women faced in their daily life during those days and even today, swallowing their sense of individuality and true feelings. However, Bano took the courage to choose to live as a single woman. She mentions in her memoir,
'Breaking through the chains of an extremely conventional and secure life, 
I had chosen to live the vulnerable existence of a single woman.'
Her youth provided her with the strength to take such a bold step. Circumstances overtly gave her the courage to overlook all hearsay around her family, ignoring the societal criticism, she had put along her life leading her path, and finding her way. She had to take a hard step in her life by sending her elder son to boarding school.  After which, in August 1947, she arrived in Delhi with her younger son, Saeed. The period when tensions around partition violence escalated. This is why her lived experiences are crucial in even determining India's understanding of her past. 
A remarkable mark on the journalistic history
Saeeda Bano found her independence two days before the country's independence from the Colonial Raj. At 8 am on 13th August 1947 when  India's radio cracked to life, Bano gave the nation a very pleasant surprise by becoming the "first female voice, news anchor of All India Radio's Urdu news bulletins". As Bano introduced herself on the live broadcast, she had already set the bar high in the journalistic history of India. Before this, even the BBC had never employed a woman to read the news. She expressed in her memoir how she was the first woman All India Radio had considered capable enough to read the radio news for them.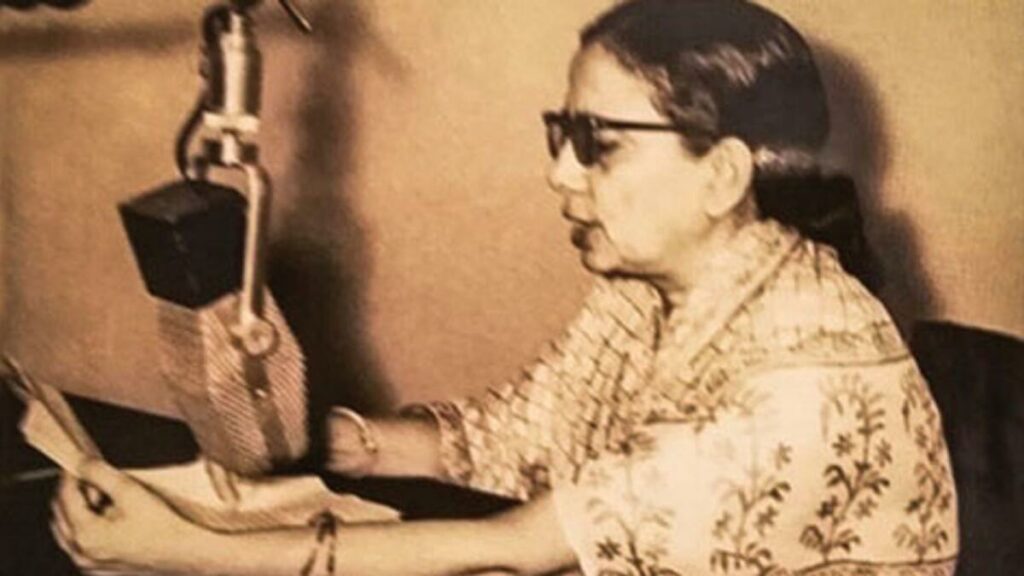 Bano's voice quality and tonality were much appreciated. According to her, the Statesman newspaper even published a few words of her praise. Soon after which, she was offered many other shows. One of them was a Women and Children's show, others involved her in bringing forth extensively researched news analysis and reading short bulletins. She even worked as a producer, producing a five-minute show called Dekhi-Suni.
Also Read: Women In the "Gentleman's Profession": A Look At Field of Publishing
However, not everyone's reaction was very welcoming towards this historical moment that Bano's presence had registered. She received tons of letters after her broadcasts, some with gentlemen proposing marriage to her while the others warning her to 'go to Pakistan'. Being a single Muslim woman, she was flung into agony.
What partition and its misery brought to her
Bano didn't realise that the intensifying communal violence in the country would turn into the most violent partition in history. Circumstances forced her to take refuge along with many other leading personalities at Rafi Ahmad Kidwai's home. However, this was the time when she got to meet some of the biggest Muslim leaders of those times. Bano watched the actions of these leaders who were concerned about the mass killings in the country. Her close presence allowed her to record some facts closely. One such fact was clear through her refutation of the rumour that Khaliquzzamaan, a top Muslim League leader fled India in Burkha. Because she witnessed him leave for Pakistan from Kidwai's home.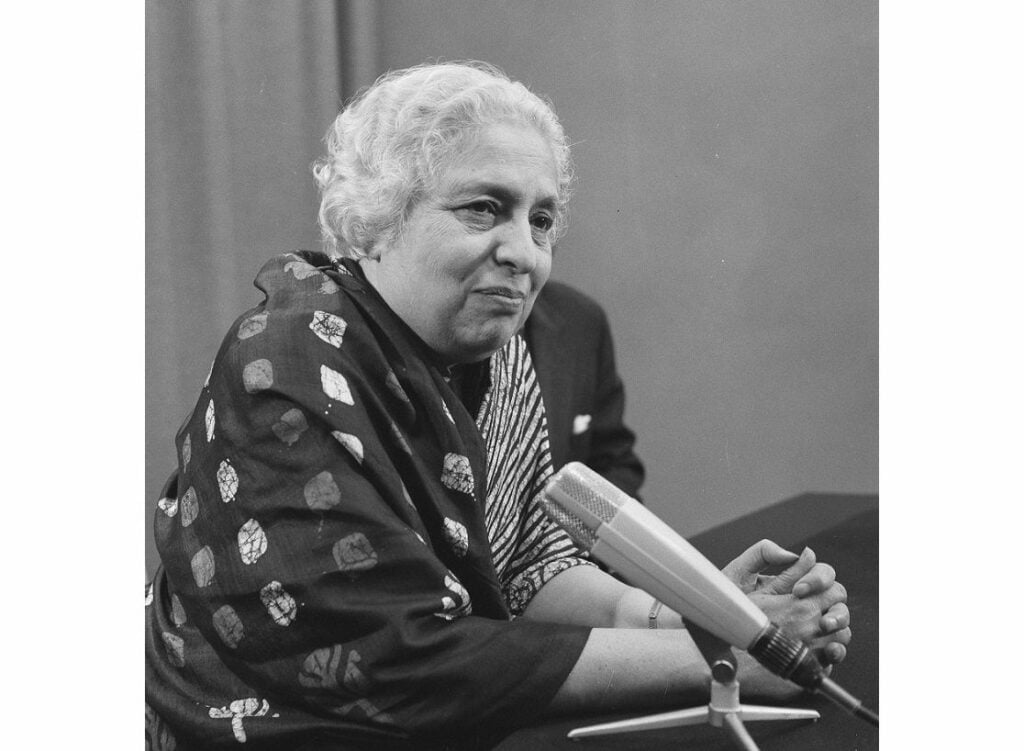 Another event that left a deep impression on Seeda was the assassination of Gandhi. On the day of his demise, Bano paid a visit to Birla House to listen to Gandhi in person. During those tumultuous times, he tried to comfort the masses suffering due to Partition by reinforcing feelings of unity amongst them. In the soft tone of Gandhi's voice, as he spoke, Bano felt a sense of defeat. The agony Bano experienced soon after Gandhi's demise, made it impossible for her to read the news that day. She juggled between tightly packed schedules of the morning and night shifts for the radio station.
Also Read: Prafulla Dahanukar: An Iconic Feminist In The History of Women In Art | #IndianWomenInHistory
Bano's 'road less travelled' 
From the beginning, she defied conventions and neither did she bother to pay heed to the labels that society gave her. Even her memoir seems to have taken this unconventional path, where she unabashedly discusses her love life and relationship with a married man without caring to be judged. Her granddaughter, Shahana Raza, who translated her memoir "Off The Beat Track" mentioned at 2020, Jaipur Literature Festival, that Bano was content playing the other woman, accepted that part and took it as it is.  Instead of trying to change it.
Never taking the security and comfort of her life at Lucknow, against what she truly wished, Saeeda Bano retired as a news reader in 1965. After which, till the 70s she played the role of a producer for the AIR's Urdu service. In 2001, she passed away. Her life continues to inspire women who cherish their individuality and settle for nothing less.
Women like Saeeda Bano do not submit their individualistic autonomy into the hands of others, even if they have to take up an 'off the beat cum unconventional track' in their lives.
---