By Sehar Qazi
It is 10 am. Aliya Mir is on a rescue call. She cautions the person at the other end to maintain a proper distance from the snake found in the vehicle, before dashing off for the rescue operation with her team. Mir gets around five such calls a day, and sometimes even more, mostly from locals, the wildlife department and the police control room.
Jammu and Kashmir's only female wildlife rescuer, Mir (41) works as a project manager with Wildlife SOS, a non-governmental organisation established in 1995 to protect and conserve India's natural heritage, forests and wildlife.
Born and brought up in Srinagar, Mir has been a strong presence in the field of rescue and rehabilitation of wild animals in the region for the last two decades. She graduated in science and did her post-graduation in mathematics. She also holds a diploma in disaster management with a specialisation in wild animals and their healthcare.
Also Read: Dr. Raihana Kanth, The Force Behind Paddy Cultivation In Kashmir
"Although I studied science and maths, I found my calling in wildlife rescue. Day by day, I learnt about the abuse of animals and the destruction of their habitats. So I decided to be the voice of these voiceless creatures," she says.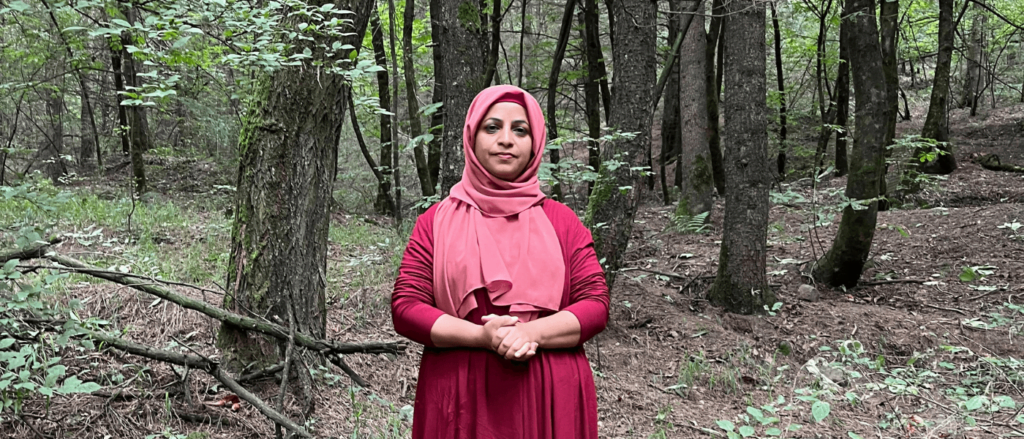 Mir recalls that she has always been close to animals since childhood. "I, along with my siblings, used to bandage injured puppies in our locality and take care of injured birds. It always felt good to help them."
However, her first tryst with wildlife circles came in 2002, when she married a veterinarian and moved to New Delhi. "I met people engaged in important projects for animals. I joined veterinary medical camps as a volunteer. With time, I developed an interest," Mir says.
Why her work matters
Mir was back in Kashmir in 2007 when she watched a viral video on social media of a bear being burnt and stoned to death. She found the whole incident insensitive and brutal. At that point, she decided to step forward to educate people about the need to conserve wildlife.
In Kashmir, climate change has disrupted the natural habitat of animals.
"During summer, we get more calls to rescue snakes. In winter, it is mostly about leopards and bears that wander into low-altitude areas. We rescue and move them to care centres, and then work on their rehabilitation," explains Mir.
After every rescue, Mir and her team examine the animal for injury and assess its overall health. In case of an injury, it is given treatment at the care centre.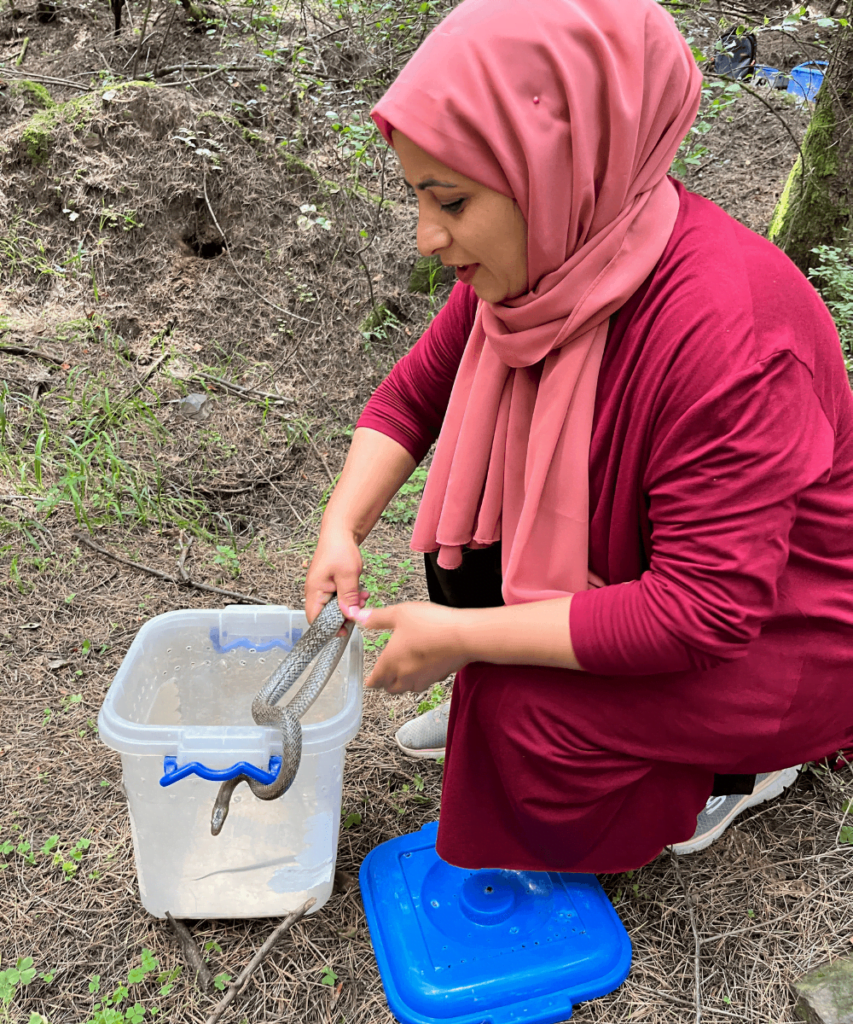 Mir's activities also include visits to wildlife rehabilitation centres to check the health status and feeding patterns of rehabilitated animals, and to prepare reports and proposals. Moreover, she conducts training sessions for wildlife department staff and others. She is doing research on reptiles and how climate change has impacted brown bears in Kashmir. She is also studying ecology and behavioural changes in animals.
Also Read: This Astrophysicist Will Make You Believe In Your Dreams All Over Again
Creating awareness among people on the need for measures to prevent human-animal conflicts is high on her agenda for the future. According to reports, over 200 people died and over 3,000 received injuries in man-animal conflicts in the region from 2006 to 2020.
A perennial spring of support
"I could not have gone this far without my family's support. At school, my children are often asked about my work. Whenever I bring animals to the care centre or home, my kids are eager to look after them. My elder son is a keen learner and has been reading about wild animals for a long time. He identifies them and it makes me happy," says Mir.
Her sphere of activity always keeps her on her toes. She does not remember the last time she took a day off from work completely. "I can get a call any time. The location can be either in Srinagar or on the outskirts."
Her team members are all praise for her dedication. One of them, Showket says he joined Mir's team as a driver 15 years ago. "Due to her constant encouragement, I learnt about animals and started to join her in rescue operations. Nowadays, I get many job offers, and they offer better pay. But I do not want to leave this team," he says.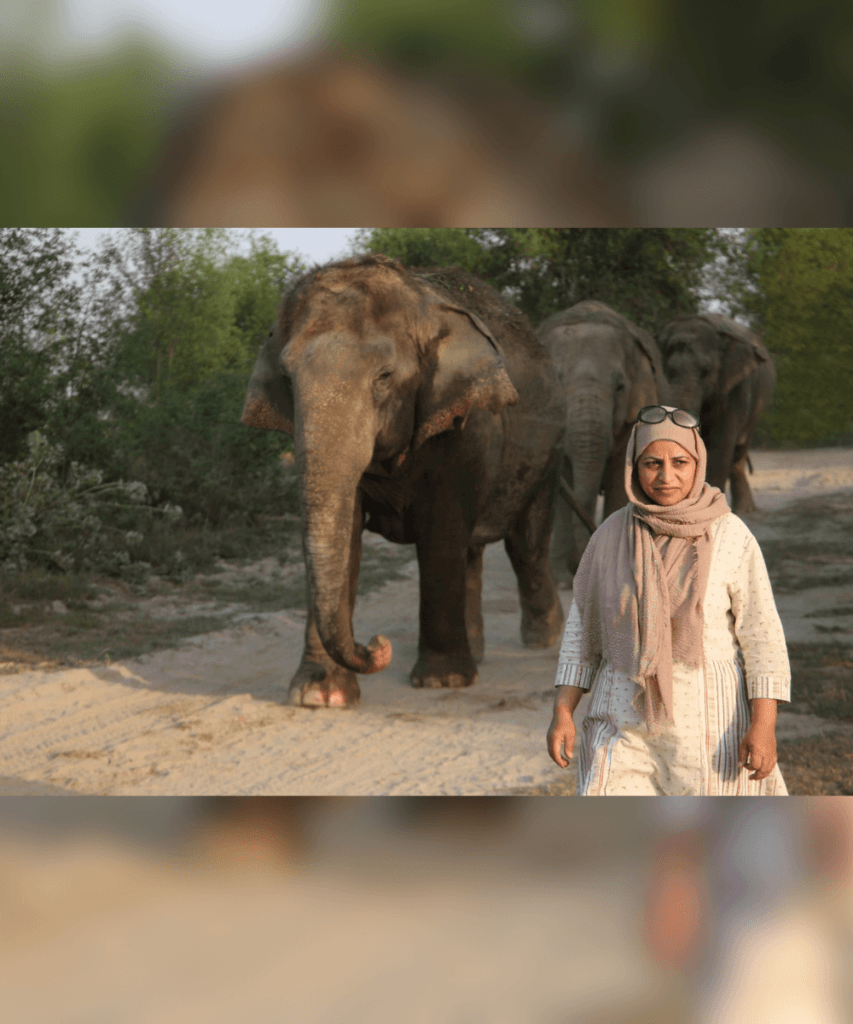 Mir's son Fahad is also inspired by his mother's work but is concerned about her safety during the rescue efforts. "My mother makes me realise my responsibilities toward nature and everything connected to it. I am proud of her, but I want her to be safe too," Fahad says.
Mir, however, says there is no escaping from such risk factors since animals are unpredictable. "We have to prepare for the worst. As a team, we try to wind up rescue operations swiftly, so as to prevent any possible harm to ourselves and the animals."
There are gender-related challenges too.
Also Read: An Army Doctor Discovers For Most Rural Women The Kitchen Is A Battleground
"When I reach the site with my team, people expect male staff to come forward and help them. A few days ago, while rescuing a snake, I overheard some elderly men saying 'now women also do this kind of work'. I smiled, finished my work and left. I was happy and proud that I saved another life," Mir says.
In the initial days, it was quite a task to survive in the male-dominated workplace. "If I can do it, I believe any woman can do it easily now," Mir beams with the satisfaction of having shown the way.
---
This piece was originally published by Rukhmabai Initiatives, an endeavour by 101Reporters to make Indian STEM more inclusive.