Editor's Note: FII's #MoodOfTheMonth for March 2023 is Women's History Month. We invite submissions on this theme throughout the month. If you would like to contribute, kindly refer to our submission guidelines and email your articles to shahinda@feminisminindia.com
---
'Pennezhuthu' which directly translates to women's writing has garnered a wide range of audiences throughout the history of the nation and the category mostly comprises women's poetry, fiction and short stories. Pennezhuthu recognised as one of the most controversial and decisive forms of writing had a big impact and long-term transformations in the history of women's writings in India when introduced first.
These writings emerged as a voice against patriarchy, these writings discussed a wide range of topics like Woman's space, struggles, oppression and the need for social reforms. Most women who contributed to this category of literary work during its inception belonged to the upper caste and the Christian communities, they were the first to get access to education and thus could compare between the public and the private. 
Early feminist writings in Kerala emerged in the late 19th and early 20th centuries, during a time of social and political transformation in the region. Women's education and empowerment were key concerns of the era, and many women writers and activists contributed to the growing discourse on women's rights. It can be argued that many of the well-received modernist and post-modernist works of fiction and poetry published throughout the second half of the century were by women. The first half also saw the emergence of women writers who today are celebrated as 'Kerala's first generation' of feminist writers.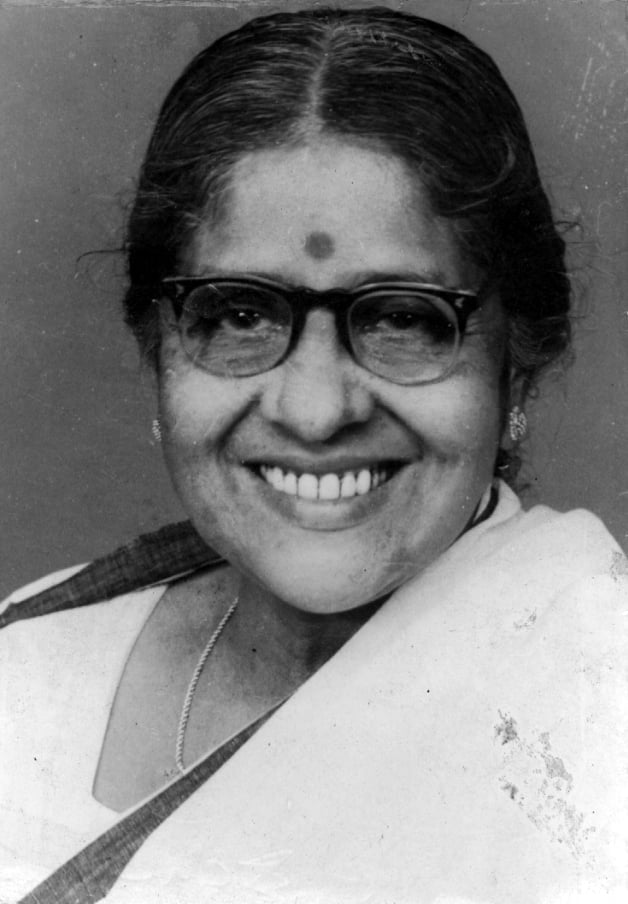 This era witnessed the rise of women fiction writers like Lalithambika Antherjanam, Anne Thayyil and K Saraswati Amma and impactful poets like Mary John Thottam (Sr Benigna), Muthukulam Parvathi Amma and Balamani Amma at a time when Malayalam literature was reigned by the dominant upper caste men belonging to the Hindu community. This monopolisation of the literary space by the upper caste Hindu men left no space for even men from the Christian and Muslim communities. And women faced the worst kind of exclusionism during these times as the social culture and norms prevented them from writing, and they lacked a space of their own.
Also Read: Lalithambika Antharjanam: The Writer Who Helped Shape Kerala's Feminist Literature | #IndianWomenInHistory
It was during this time the work authored by a woman developed into a best seller with over one lakh copies sold. The poetry collection called 'Kavithammam' (Poetriness) was written by Sister Benigna a catholic nun in 1929, out of this collection the piece 'Lokame Yatra' which translates into 'Goodbye, The World' garnered the most attention amongst its readers and is still considered a classic among romantic poems. Lokame Yatra shares and justifies her decision of choosing the cloister over the material world. 
Major icons like Lalithambika Antherjanam and Madhavikutty still persisted in being part of the literary space despite the oppressive environment. As Lalithambika Antherjanam's second name Antherjanam (The one who lives inside) suggests, women were bounded within their homes with absolute isolation from the public sphere.
Also Read: Temsula Ao: Celebrating A Legacy Of Literature And Advocacy
Lalithambika even though was born into an orthodox Namboothiri family, she was however brought up with values and a voice by her educated father. Lalthambika stayed in the literary space while being married to a farmer, she raised a large family while pursuing her career to become one of the most celebrated writers of the century. Her first published work in 1937 was a collection of stories, following which she authored a number of books in a wide range of genres. She is most notable for her novel 'Agnisakshi' (Witnessed by Fire), in 1976.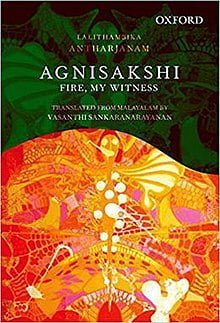 The brahmin community lost most of its power in the wake of modernity, and the society as a whole was radicalised with nationalist struggle as a result during the Gandhian movement, women participated in large numbers thus mixing in with the public sphere in terms of culture, academic and literary fields and the political. Most of the early feminist writings in Kerala reflected a growing awareness of the need for gender equality and women's empowerment and paved the way for later generations of feminist thinkers and activists in the region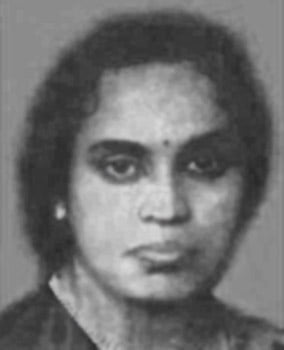 The exit of the women from the private to their entrance into the public was not an easy process. As illustrated in the works of Thakkathu Amayankottu Rajalakshmi (1930-65) who documents the continued domestic sufferings women had to encounter in the private sphere. This was a deep-rooted problem as Kerala today is celebrated for its matrilineal traditions, acceptance of women's equality, excellent male–female ratio and high standards of education. However, Rajalakshmi's narrative highlighted the choking effects of the patriarchal culture and norms on a father–daughter relationship and women who were on the road to accomplishments.
Also Read: History, Challenges And Vision Of Establishing All Women's Colleges
Rajalakshmi faced backlash on her serial publication of her novel 'Uchaveyilum Ham Nilavaum' (The Burning Midday Sun and the Soothing Moonlight) as it was targeted at the hypocrisy of idealistic men. The readers revolted and the serial publication was cancelled. This marked the end of Rajalakshmi's writing career and later she was found dead in her room as she had died by suicide. However, on the other hand, K. Saraswati Amma (1919-75) was honoured for her work 'Purushanmarillatha Lokam' (A world without Men) after her death, even though her last work 'Cholamarangal' was published in 1958 the novel dissolved out of the academic eye. 
Kerala's rich history is never complete without Madhavikutty aka Kamala Das, who without any argument can be tagged as the most iconic feminist writer to emerge in the last 30 years. She is celebrated nationally for her short stories in Malayalam and also her lyrical English poetry. She too was born in an affluent family like Lalithambika Antharjanam.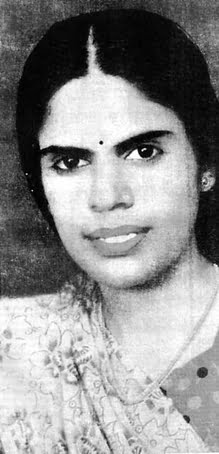 Along with her renowned poet mother Balamani Amman and Lalithambika Antharjanam creates the most powerful trio amongst the first generation of Feminist writers in Kerala. Her marriage and the urban experience in Mumbai and Kolkata inspired her works to be bilingual, English and Malayalam. She initially started her career with the publications of a few short stories in the mid-1960s, her works included the stories 'Mathilukal' (Walls), 'Oru Pakshiyude Manam' (A Bird's Mind), and 'Thanuppu' (Cold), with just these few works she was labelled as a key icon in the postmodern literary movement. 
Also Read: K Saraswathi Amma: The Pioneer Of Feminist Literature In Malayalam | #IndianWomenInHistory
Madhavikutty is well known for the publication of her three memoirs, due to which Times of India featured her under the title 'Indian Confessional Writer'. Her work 'Ente Katha' (My Story) was published in both Malayalam and English in 1975. Her work is what inspired feminist writers to write candidly about female sexuality and its essence as a structural oppression.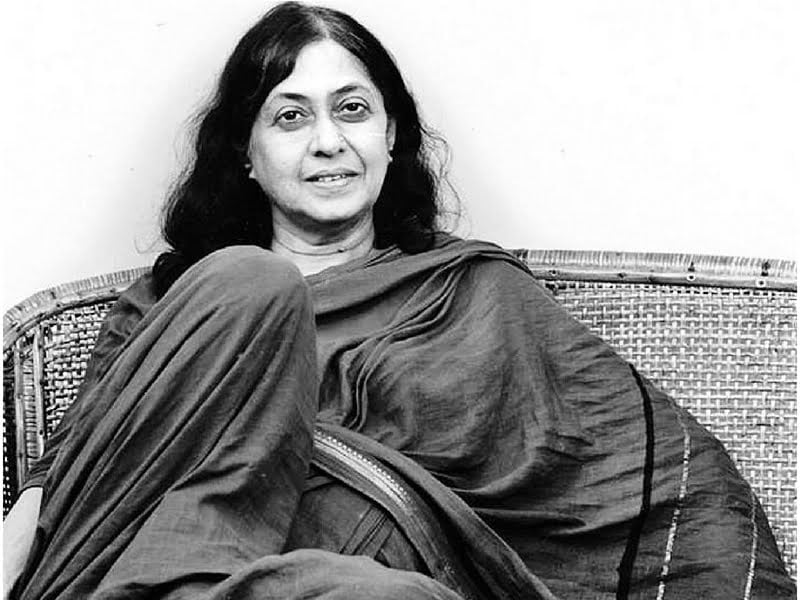 Almost a decade after this controversial memoir, she released two other parts – 'Balyakala Smaranakal' (Childhood memories) in 1987 and 'Nirmathalam Poothkalam' in 1994. The memoirs continued a strong tone of anger and rebellion aimed at her aristocratic background. She wrote without censoring herself, and through her stories and novels she narrated raw experiences as a woman, and this was indigestible in a male-dominated society.
The early feminist writings played a critical role in advancing the cause of women's rights and paved the way for future generations of feminists to build upon their ideas and expand the scope of feminist theory and activism.
---
References
1. N. Nair (2022, August 29). Kamala Das, India's confessional poet. Literary Ladies Guide.
2. Making space for feminist social critique in contemporary Kerala: Economic and Political Weekly. (2006, October 21).
3. Women's labour, Patriarchy and feminism in twenty … – sage journals.