Editor's Note: FII's #MoodOfTheMonth for March 2023 is Women's History Month. We invite submissions on this theme throughout the month. If you would like to contribute, kindly refer to our submission guidelines and email your articles to shahinda@feminisminindia.com
---
Taboos associated with all women's educational institutions come from the conditioning that college is a way to start dating and exploring marriage prospects for women. However, people who inculcate taboos like these in everyone's minds, do not give a second thought to what was even the point of establishing all women's educational institutes. When the higher studies' gross enrollment ratio is already 27.4 per cent out of which only less than half are women, the answer lies in history. In the challenges encountered by women across the country for establishing such all women's colleges in India.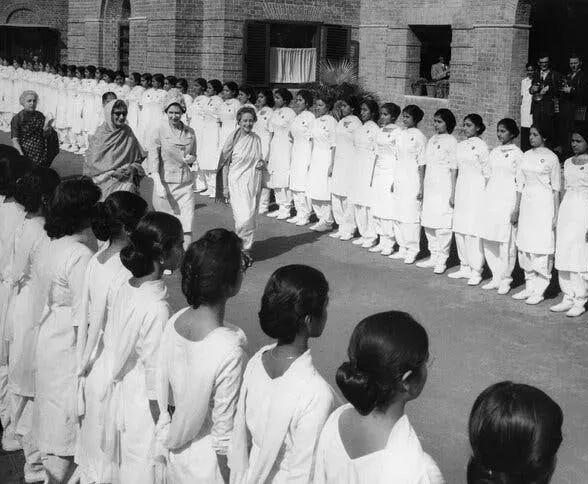 Before the 18th century, the most common way for girls to access education was through homeschooling or private tutoring. But even this kind of education was affordable for only a few. While speaking of the marginalised experiences, we understand the contribution of Savitribai and Jyotirao Phule together in the establishment of the first school for Mahars and Mangs, Dalit communities at Pune in 1848.
Savitribai is one of the first women to have spearheaded such a change. As Jyotiba, her husband started educating his wife, she went on to question and eradicate prevalent social evils of those times and broke many stereotypes against inter-caste marriages. Bringing the belief in women's education for a better future into being. Therefore, she is rightfully regarded as the first female teacher in India.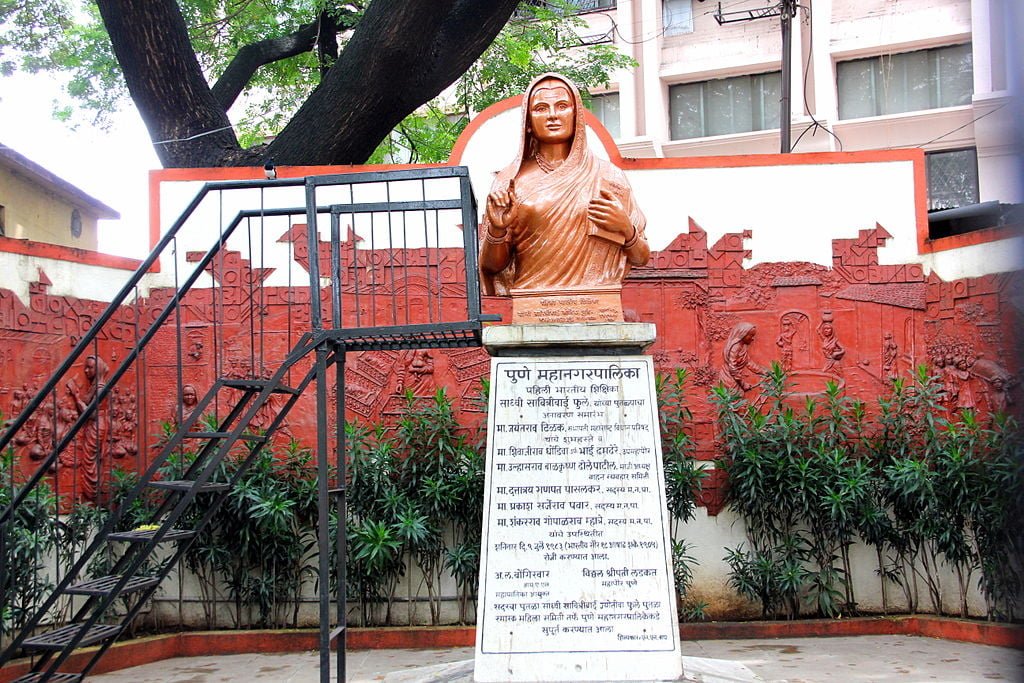 However, this was just the tip of the iceberg. Women faced strong resistance to their involvement in schools apart from their contributions. Because this is where they started stepping out of their homes, out of the sheltered nurturing that guarded them 24/7 and still does. As many believed and still do, education 'corrupted women's minds' and made them 'rebellious' and not fit enough to be good wives and mothers. This attitude began to shift as the establishment of all women's educational institutions was observed.
Also Read: Are Women's Colleges In India Still Relevant?
The first women's college in India was the one to produce the first women doctors, first women prime ministers, first women social workers, activists and freedom fighters. Bethune Women's College located in Bidhan Sarani in Kolkata, as affiliated with the University of Calcutta is the oldest women's college in India. Established as a girls' school first in 1849, and as a college in 1879. The school started in the founder's home with 21 girls enrolled and a year later, enrolment rose to 80.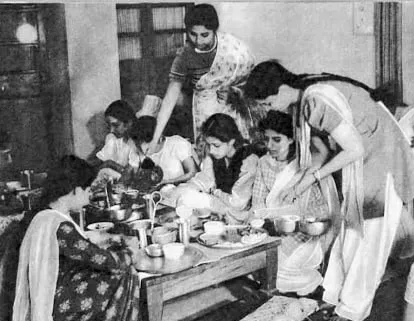 Bethune College, not just became the first women's college in India but even the first women's school in the whole of Asia. It was understood how important it was to establish an exclusive institution for women to guarantee their right to education.
Starting from the Southernmost state of India, the Sarah Tucker College was established in 1895, as the first college for women in Tamil Nadu. Sarah Tucker was a disabled woman confined to her room in England. She was moved by the reports of the appalling condition of the women here due to their illiteracy. The institution began with 4 students as a second-grade college under the University of Madras and was later upgraded. The very first five women to have graduated not just from India but from entire South-East Asia were the students of SNDT Women's University of Pune.

Established in 1916, it was founded by Dr Dhondo Keshav Karve for Women's Education. It became the first-ever university for women in the entire country and Southeast Asia. If we then move to Delhi the capital, Established in 1924, Indraprastha College for Women is the oldest women's college in the city. At the call of Annie Besant, it was started as a Girl's School in 1904 by Delhi's Theosophical society. The University of Delhi soon recognised it as a constituent college. Since then the number of women's colleges affiliated with the University grew to 22 in number.
Also Read: Chuni Kotal: The First Woman Graduate From Lodha Tribal Community | #IndianWomenInHistory
"It wasn't easy to establish a school for girls from families which did not traditionally send their women to schools and colleges. So, it took a lot of effort to persuade families to send their girls to schools." as a professor of the English Department of the college, Kalyani Dutta explained. The purdah system and the dropouts from the college were parallel and understood while recognising women's education here. However, women from this college even climbed the walls of the college to participate in movements like Quit India.
Moving on to the Jammu and Kashmir valley, the Maharani Mahila College, renamed as Govt. College For Women was established as the first Women's College in Jammu by Maharani Tara Devi. Even after this major contribution, very less is known and recorded about Maharani Tara. Apart from these, many other all- women's educational institutions for higher studies started to establish around the late 19th and 20th centuries.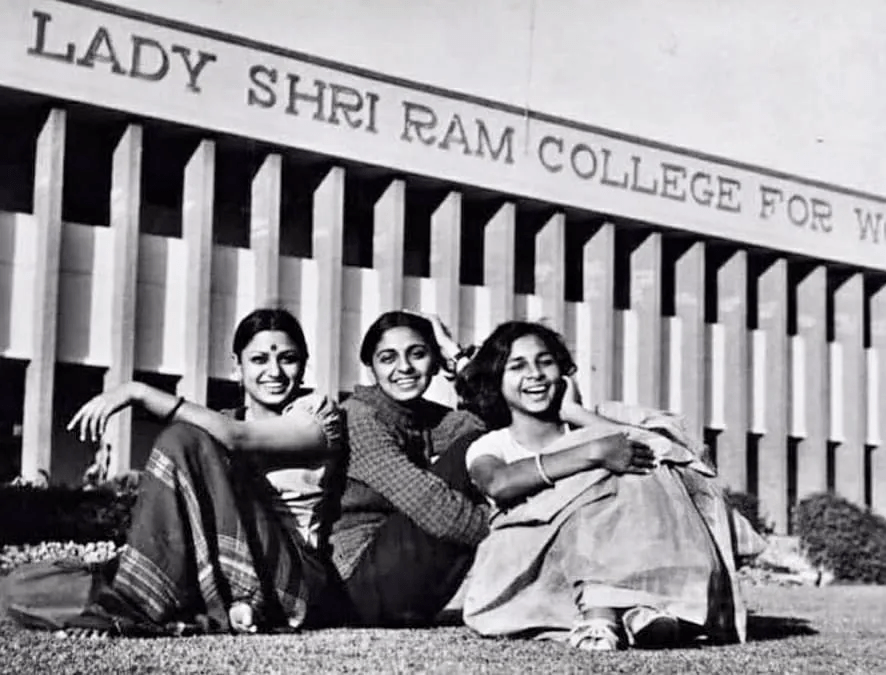 The earliest women's colleges were founded to provide the right to education for women as the medieval age of Indian history wasn't a very good phase in terms of their education. It was observed that these colleges produced remarkable women who excelled in varied fields. This means that they benefited significantly from an academic environment that acknowledged their teaching and learning preferences. And they took full advantage of the opportunities to develop their skills and find their voice as women.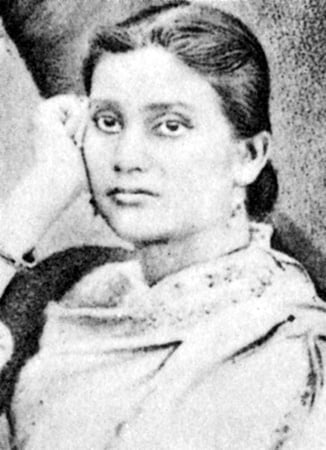 This is understandable when we realise how some of my peers who have enrolled for their higher education in college are only given this opportunity because they got selected for a women's college. Had it been co-ed, their conservative parents might have stopped them and would have simply married them off as 'paraya dhan' (someone else's wealth) after they completed their schooling.
Also Read: Kamini Roy: Poet, Teacher And The First Woman Honours Graduate In British India
Hence, the debate doesn't only stick around the fear of missing out on something or its relevance. Because even the present still requires so much learning and unlearning of society's mindset towards women. Moreover, even this question remains: do most women in India have access to co-ed colleges for higher education studies at all?
In the name of excellence, we simply fail to recognise the challenges that women from our past faced, which is one of the reasons why such institutions were established in the first place. According to the Ministry of Education, 17 Universities (of which 14 are State / Public) and 4,375 Colleges are exclusively for women; however, we do know many must not be even functional but they definitely make it to the numbers.
While some lack teaching staff, others are far away in metropolitan cities. Hence, it's not just a struggle to clear the taboos of studying in co-ed or all-women's colleges but also for women to get permission from their parents for living in a different city altogether. Even being able to afford accommodation for studying miles away from home. Whether relevant or not one thing is certain, gender and sexual minorities have and will always be hard hit by these cons the most.
---