The interplay of family dynamics is an experience that each and every one of us encounters in our lives. While the intricacies of these relationships are deeply personal and vary from person to person, it is a shared experience that we are all intimately familiar with. In this day and age, where movies seem to either cater to the mind or merely provide mindless entertainment, it appears that filmmakers have recognised the power of stories that tug at our heartstrings and resonate with our daily struggles. Whether or not we admit it, there is a certain comfort in knowing that we are not alone in our trials and tribulations and that even in the world of cinema, our voices can be heard. Rahul V. Chittella's "Gulmohar" is one such tale, a narrative that feels like it could be playing out in our own backyards, and one that we can't help but be drawn to as we watch it unfold. 
The Batra family has been living in the heart of Delhi, at their home "Gulmohar" for over three decades, but as they pack up and prepare to move into a penthouse in the bustling urban hub of Gurugram, they realise that their departure marks the end of an era.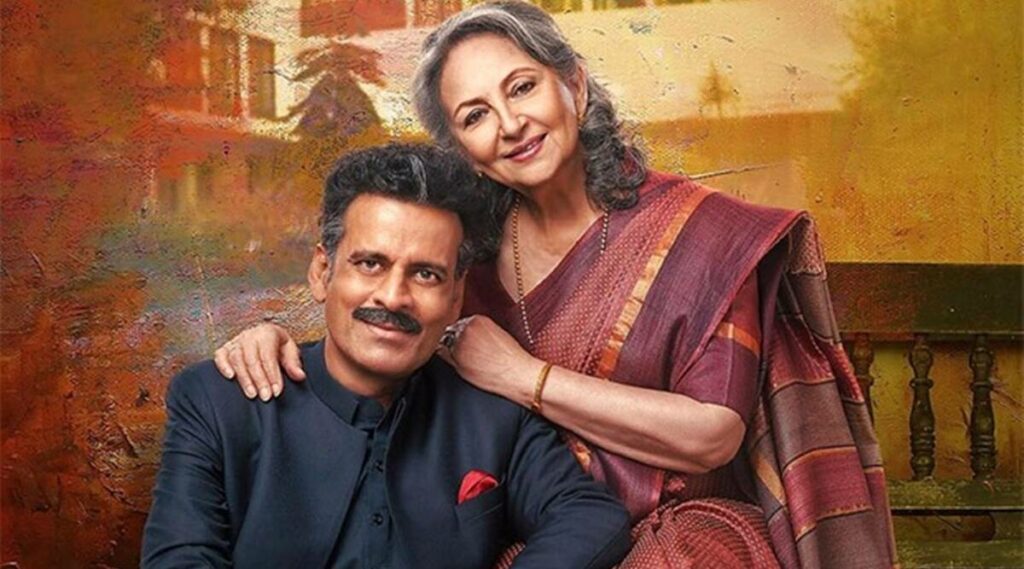 The family's matriarch, Kusum, implores her loved ones to stay in the bungalow for just a few more days to celebrate Holi and bid their cherished abode farewell. As they sift through the remnants of their time in Gulmohar, they unearth a long-buried secret that threatens to uproot the very foundation of their family tree. The house itself is a symbol of the Batra family's history, and the stairs within it serve as a metric for their success, a value instilled in the head of the family by his father in his youth. Now, after more than three decades of memories, the family is leaving their old home behind and embracing change. 
Also Read: Bheed: A Well-Intentioned, Heavily Censored Film Uncovering The Tragedy Of The Lockdown
Rahul and Arpita Mukherjee's "Gulmohar" is a deeply personal tale that resonates with many Indian households who have experienced the fragmentation of a once-united family into separate, nuclear homes. The bonds that were once so strong, where kinship transcended mere biology, have been strained by the passage of time and changing cultural values. The metaphor of the Gulmohar tree, with its fern-like leaves and vibrant blooms, serves as a powerful representation of the different family members and their unique voices within a joint structure – the powerful, the silent witnesses, the vocal, and the oppressed.
As the Batra family bids farewell to their beloved Gulmohar, they come to realise that their shared history will always be a part of them, even as they move forward into an uncertain future. Arun, the patriarch of the family, played by the sublime Manoj Bajpayee, is a man who embodies stubbornness, composure, and determination, yet also possesses a stereotypical fatherly disposition when it comes to his son. He constantly taunts and pressures his son, wanting him to feel guilty about moving towards a more independent direction.
Despite having the ability to adapt to change, which is evident in his acceptance of the new Gurugram house, he remains resistant. Arun is resistant towards change, whether it involves leaving his beloved home or his son not following the path that Arun deems correct. He is a devoted son, and there is a massive plot twist that reveals another side of him. Nonetheless, his character is authentic and relatable. 
Manoj Bajpayee's wife, played by Simran, also feels like a relatable mother figure, perfectly poised in preserving traditional values while embracing modernity. We see a bit of both in her. While serving her entire family, she also rebels in her mutterings. She has grievances and is even exasperated with her in-laws, but she remains silent, fulfilling all her duties, as an "ideal daughter-in-law," even when she is fed up with her family's immaturity – one of loss, of love, and of the unbreakable bonds that tie us to our past, our present, and each other. 
Also Read: Brahmastra Movie Analysis: The Female Lead Exists Only To Facilitate The Hero's Journey
Sharmila Tagore makes a triumphant return to the screen after a long time, with her regal presence captivating audiences once again. She brings a wealth of experience to her performance, demonstrating her versatility and talent, effortlessly portraying the character of a melodramatic grandmother with a cool and vulnerable demeanour. This character, with her growth and willingness to embrace new experiences, serves as a beacon of hope for those who seek to move forward in life. 
Meanwhile, the youngest generation of the Batra family grapples with the very real issues of modern life, from personal and professional struggles to questions of identity and culture. Each of these issues is handled with care and sensitivity, even in the briefest of moments, bringing depth and realism to the story.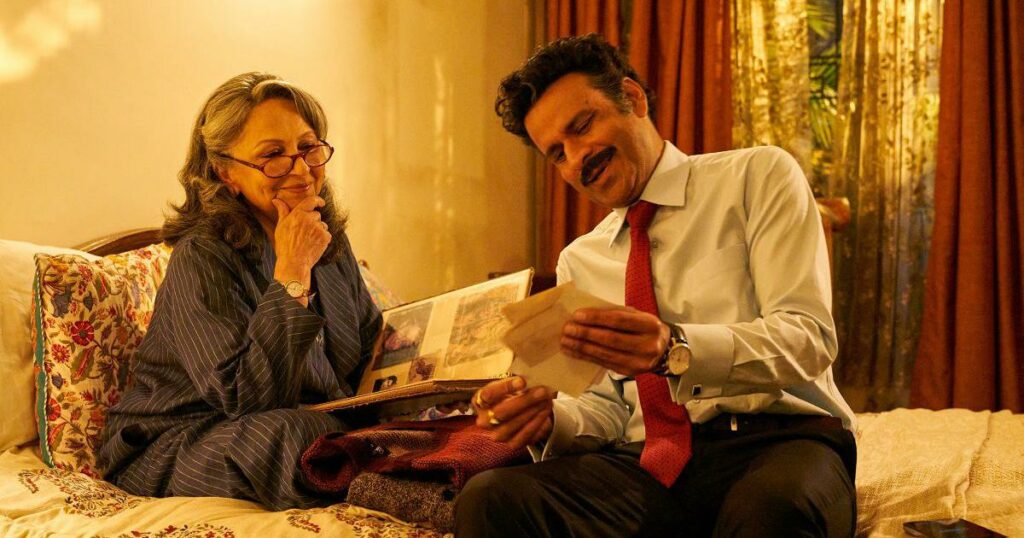 Under Rahul Chittella's direction, the cast delivers emotionally charged performances that perfectly capture the essence of the story. The filmmaker remains true to his vision, never straying from the narrative to add unnecessary details. At its core, the film explores the concept of home and how different members of the same family view it, but despite their differing perspectives, they all share a deep love for their home and each other. 
The film Gulmohar subtly but powerfully conveys a message that resonates with all of us – that despite the differences in our opinions and views, the bond of home and family remains unbroken. Through the eyes of the Batra family, we witness the complexities of familial relationships, the struggles of modern life, and the inevitability of change.
Also Read: Tu Jhuti Mai Makkar: Modern Indian Woman, Marriage And Mayhem
And yet, amidst all of this, there is a constant reminder that at the heart of it all, our connection to those we call family is unbreakable. The film serves as a poignant reminder of this truth, evoking a sense of nostalgia for a time when the world was simpler and more united, while also inspiring us to embrace the ever-evolving nature of life and the bonds that tie us together.
---