Recently Prime Minister Narendra Modi was asked by White House correspondent Sabrina Siddiqui during his diplomatic visit to the States what steps his government was willing to take to improve the rights of Muslims in India and further uphold free speech.
"Democracy is our spirit," Modi declared in response, while an interpreter translated his words to the world. "Our Constitution and our government have proved democracy can deliver…there is absolutely no space for any discrimination [in my government]."
Modi's response to the reporter comes amidst intense controversy surrounding his visit to the States. The Democratic President, Biden's detractors have questioned his move to host Modi, whose rule has been subject to scrutiny and criticisms since his ascension to political office in 2014.
Clips from his speech have gone on to be viral on social media; his words have been dissected and debated amongst critics and supporters alike. In particular, his "no discrimination," remark has drawn the ire of not just his own critics, but also political officials like AIMIM Chief Asaiduddin Owaisi, who said, in reference to Modi's statement, "PM Modi makes tall claims at press conferences abroad but backtracks on them back home in India."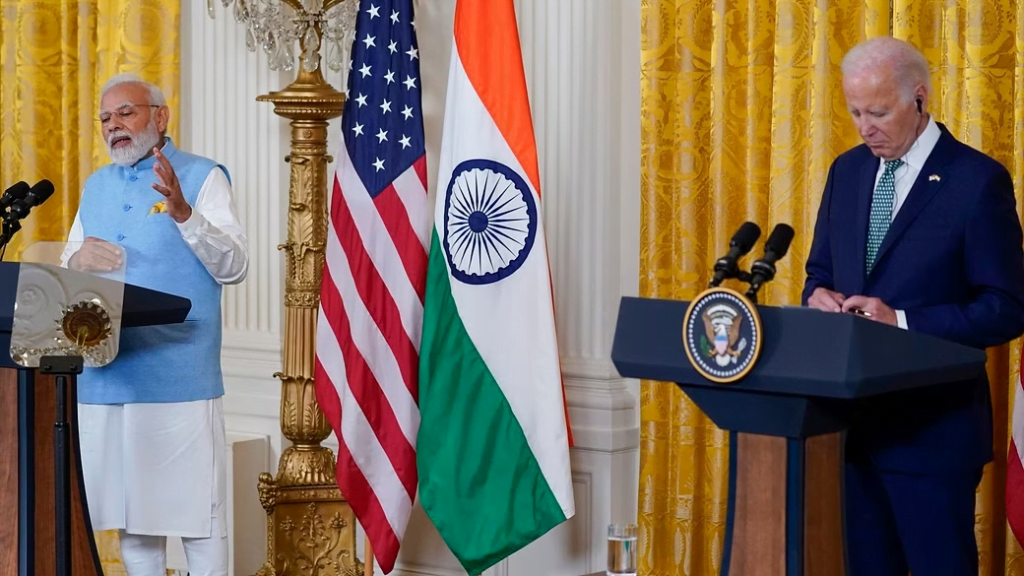 Siddiqui herself has since been subject to speculations about her motives and background due to the question she posed to Prime Minister Modi, which not only prompted her to post a picture of herself and her father wearing Team India uniforms whilst attending a cricket tournament to demonstrate her Indian identity but also compelled the White House to release a statement strongly condemning her harassment at the behest of trolls and extremists.
Elsewhere, the country continues to be ravaged by communal violence and oppression of minorities. Kashmir's Zadoora village in Pulwama district was left shocked when a security force personnel from the Army's counter-insurgency force, the Rashtriya Rifles, reportedly entered a mosque during morning prayers and coerced worshippers within the mosque to chant 'Jai Shree Ram.' Reports mention that some worshippers were brutalised and beaten up as well.
These reports prompted several notable officials to take to social media to demand a probe into the incident, including former Chief Ministers Mehbooba Mufti and Omar Abdullah. Although no official statement has been released by the Army. Troops under the Major's command are allegedly being investigated for the unfortunate incident, which took place at a time when the Union home minister Amit Shah was visiting the region to review security arrangements
In Rajasthan, a decades-old mosque in Alwar was set on fire by miscreants, in an act that locals suspect was an attempt to set a communal colour to the upcoming elections in Rajasthan. The incident, many believe, may also be linked to a rumour spread by communal forces in the region, which alleged that the dargah had barred entry to the Hindu community after it was observed that it was temporarily closed.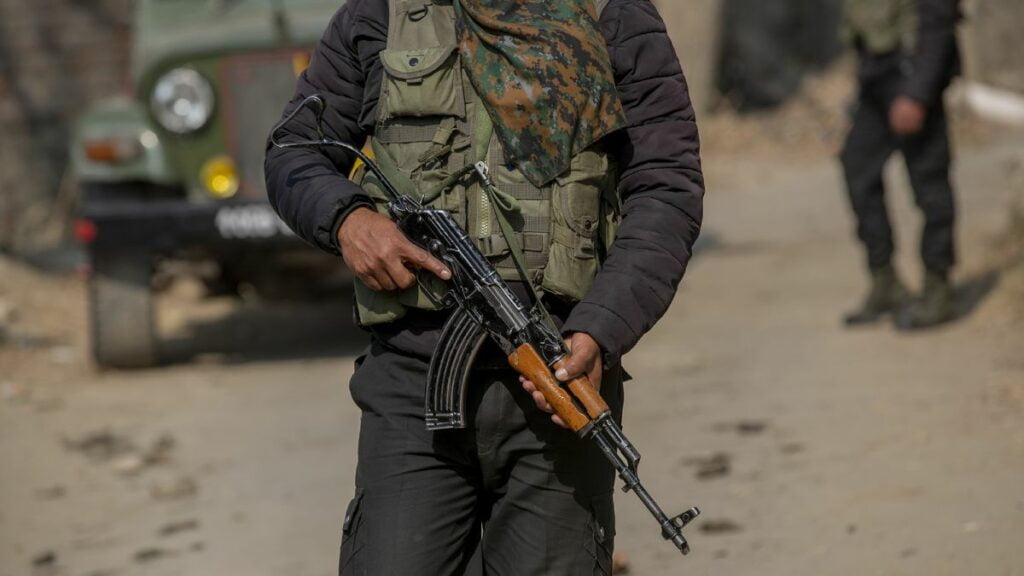 However, these rumours were identified as baseless, and it was clarified that the dargah was solely closed for construction work. Amongst the accused is local BJP leader Raman Gulati, the former sub-district head of the BJP's division in the Alwar region. Although the police have registered an FIR against fourteen individuals, it has been confirmed that Gulati hasn't been arrested.
Meanwhile, in Assam, Chief Minister Himanta Biswa Sharma took another dig at the state's Muslim populace during an event in Guwahati, where he committed to fight against 'fertilizer jihad.' Opposition leaders and activists criticised the CM for his speech, noting that his statements during the event weren't the first time the CM had expressed a hostile stance toward Muslim farmers in the state.
In 2021, while campaigning for the Assembly elections, the now-CM alleged that Assam was under chemical attack from, 'a section of people living in Kharupetia and Dalgaon.' Critics noted that the regions were inhabited by Muslim farmers with Bengali ancestry.
The controversial statements further provoked several politicians, including AIDUF general secretary Aminul Islam, who noted that usage of phrases like 'fertiliser jihad,' only served to trivialise environmental concerns by giving them a communal angle, and Congress MP Abdul Khaleque, who claimed that the CM was targeting Muslims and stirring hate to garner votes.
In another incident that took place in Maharashtra, a mob attacked two men for allegedly carrying beef in Nashik after intercepting their vehicle while they were travelling to Mumbai. The victims were attacked with iron rods, causing grievous injuries, after an inspection by locals allegedly revealed beef in their car. One of the men succumbed to his injuries. Reports from the region indicate that three people, including a Sarpanch, have been arrested for the lynching.
In Karnataka, senior BJP leader KS Eshwarappa claimed that mosques allegedly built on temples would be razed to build temples in their places. These words, spoken at a party meeting, are only a recent entry into the leader's catalogue of distasteful and discriminatory remarks toward the Muslim community. During an election speech held in April, for instance, the leader said that the Muslim call to prayer, the Azan, gave him a headache and that the use of loudspeakers in mosques implies that 'Allah is deaf.'
From the Eastern parts of the country to the Western, from the North to the South, communalism, bigotry and hate speech toward Muslim people remains at an all-time high, further stoked by miscreants and elected officials to disrupt solidarity amongst the citizenry. Islamophobia has spiralled out of control in recent times, with an ever-increasing number of extremists now finding it comfortable and safe enough to express their violent views toward marginalised religious communities in the open without any repercussions.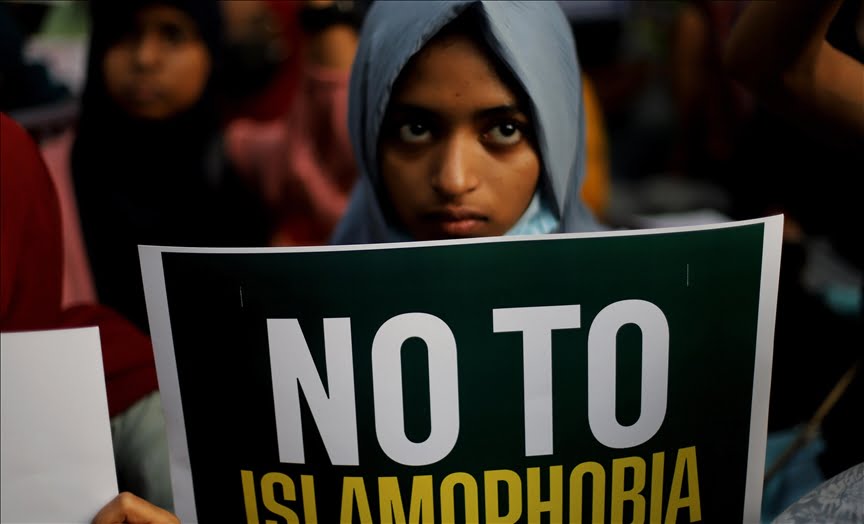 Religion and hostile attitudes toward Muslims continue to be invoked especially during campaigning for elections; elections thus invariably take on a communal colour in the country. Worse, election time becomes an especially unsafe period for Muslims, who often face the brunt of hate crimes, lynchings and riots both before and after the democratic exercise.
Against such worrying sociopolitical conditions, it becomes necessary to reexamine Modi's words at the press conference. While on their face, his "no discrimination," remark seems to be a diplomatic response invoking the country's utopian founding principles of equality and freedom, in reality, these words merely hide a brutal picture of the harsh lives led by Muslims in the country.
While the community faces discrimination and hostility back home, it is frustrating that PM Modi boldly asserts the complete absence of discrimination abroad. At a time when the country reckons with the dark reality of extremist nationalism and bigotry, it becomes imperative to ask oneself- is there truly "no discrimination," in the country, or were PM Modi's words just a white lie at the White House?
---