For starters, if you are someone who has grown up in a middle-class Indian household and has gone to a CBSE/ICSE/Stateboard school, "Friday Night Plan," comes nowhere near to the high school experience of the majority of the Indian population. From having iPhones as textbooks to having a state-of-the-art infrastructure the film reeks of elitism. 
Written and Directed by Vatsal Neelakatan, Friday Night Plan (FNP) is a coming-of-age comedy film that revolves around a day in the life of two brothers Siddharth (Babil Khan) and Aditya (Amrith Jayan) whose entire lives change through one event. Available on Netflix, the film is an Indian version of an American high school drama at its best. Friday Night Plan follows the familiar film trope that many films have long abandoned.
Friday night plan
Siddharth Menon and Aditya Menon's lives take a turn when Siddharth, who is usually benched in most of his school football matches, scores the winning goal in the finals. As a result, he becomes the talk of the school and is invited to the Friday Night Plan, a legendary all-nighter party that only the cool kids get to attend. This gives him the chance to finally talk to his school crush Natasha.
Sid aka Siddharth is a joyless nerd, who feels responsible post the death of his father to take care of his younger brother and mother. He seems quite sceptical of this party and feels his focus should be more on his college applications than going to a party to see a "bunch of kids getting drunk and immature."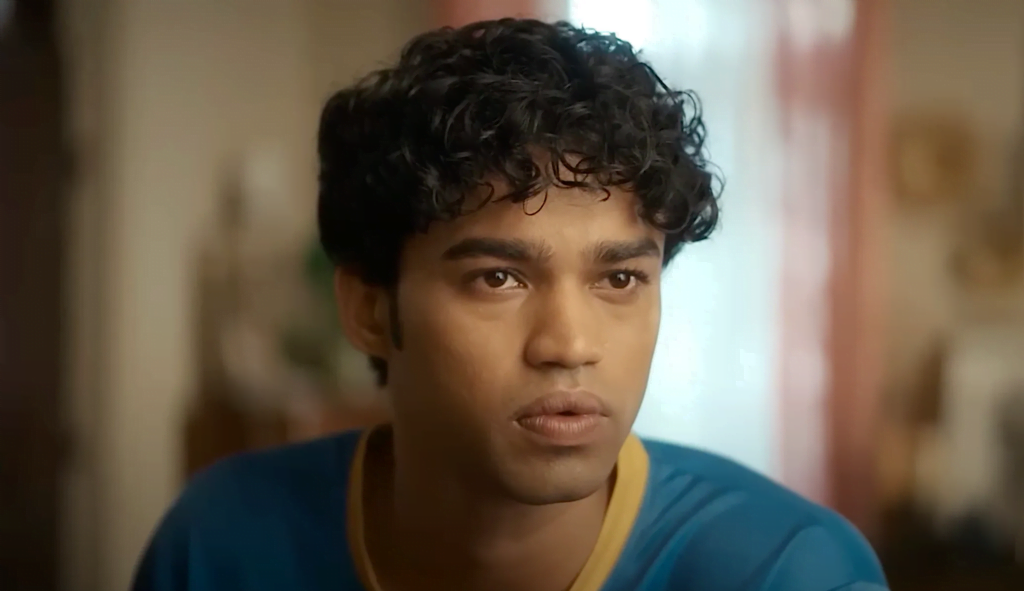 Adi on the other hand is the opposite of his brother, he is a social butterfly who feels that the only way to enter into the cool kids gang is to tag along with his brother. As luck would have it, this is also the night when their mother, Juhi Chawla is out on a business trip which gives the boys a perfect opportunity to paint the city red. 
Thus follows a series of events where a bunch of teenagers go on this adventure of pranking, egging, and wasting the precious resources of this planet unaware of all the real problems of this world. 
Misrepresentation of school life
While a light no-brainer film is something that any person regardless of age loves to watch, especially those which take you back to your school days. However, with the Friday Night Plan, everything seems escalated and more modernised than it is. 
For starters, having crushes in high school and asking them out on a date is quite normal for a 16-year-old. But, if you replace dates with prom and going out with friends to having an all-nighter house party with beer pong and flip the cup, you are just rewriting every American high school chick flick. Secondly, if this is true for teenagers in today's time, especially those who are seen in this film with their swanky cars and SoBo lifestyle, how can one ever ignore nosy neighbours and over-concerned parents?
Throughout the film, it is only Sid and Adi's mother who seems too concerned and scared about leaving her kids alone and continuously calls to check up on them. While other's parents seemingly provide them with drivers and money enough to buy an entire bar's worth of alcohol. Both of which seem to contradict each other.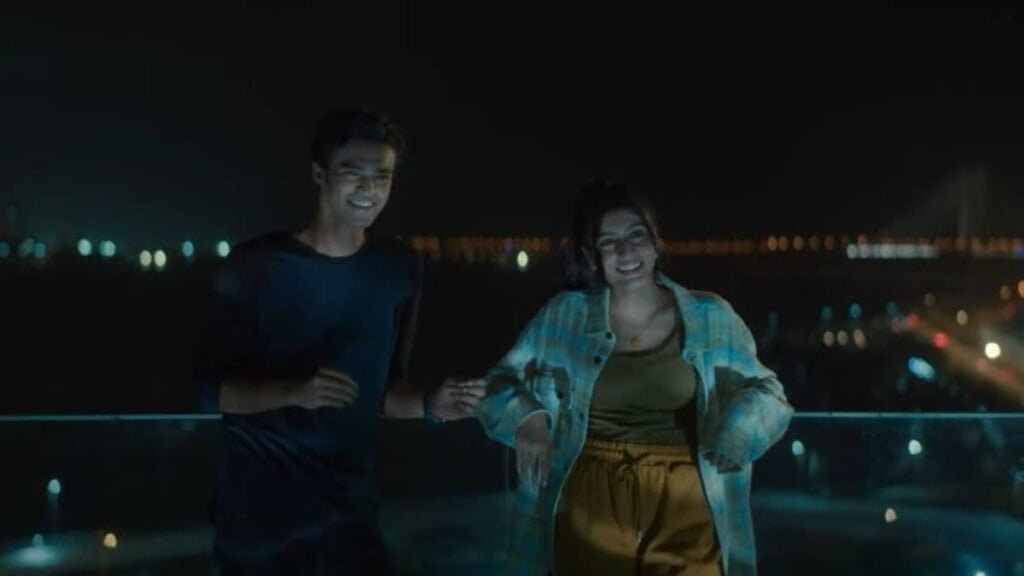 Even, the recently released American film "You Are So Not Invited to My Bat Mitzvah," on Netflix made sure to show young teens as environment-conscious and well-aware in terms of gender, class and body image issues. 
So the question is: Why does Friday Night Plan continue to use this same trope of immature young adults whose only way of having fun is by getting drunk and playing pranks on each other? Nevertheless, it appears Class, the Indian remake of Elite did a better job at representing elitism and school life than Friday Night Plan which in some ways generalised the entire theme. 
Sibling dynamics
One thing where Vastal has done a decent job is in the representation of sibling relationships. What makes this trope interesting is that the character of Sid that Babil plays in the film also seems inspired by his real-life when he lost his father. The sheer sense of responsibility and sudden maturity that comes with it seems uncanny in the character of Sid.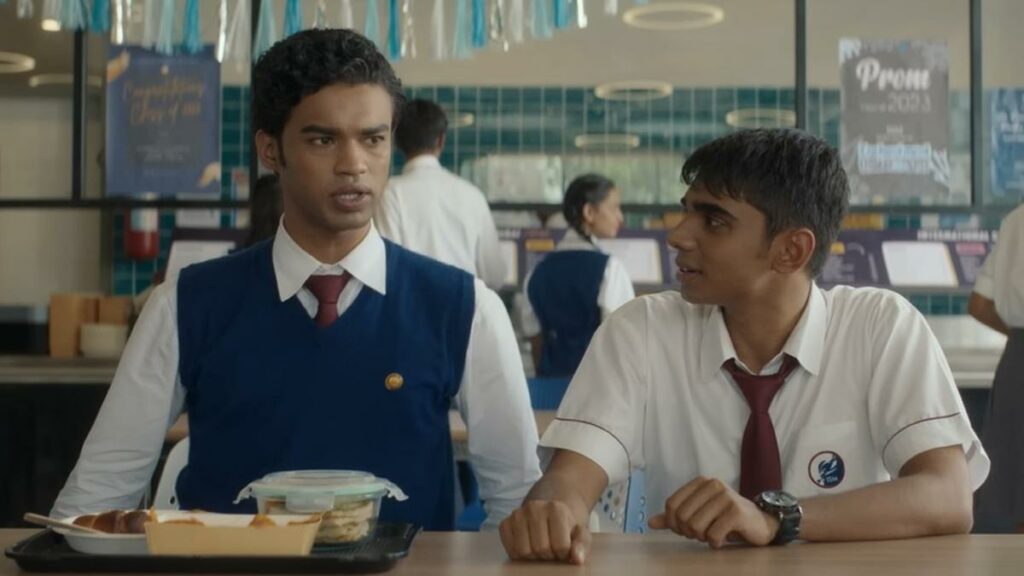 Another thing is observed in both the roles of Siddharth and Aditya as both of them shape each other and blend into each other. Thus covering a few gaps that the plot leaves behind, thus making it somewhat watchable. 
Especially in the case of Sid and Adi, the film starts on a note where as an audience, one can sense a lot of tension and space between them, but as we move towards the ending one can see this tension melt away as they finally confront each other and act as mirrors to show each other's flaws. Therefore together they work through these flaws and resolve their problems.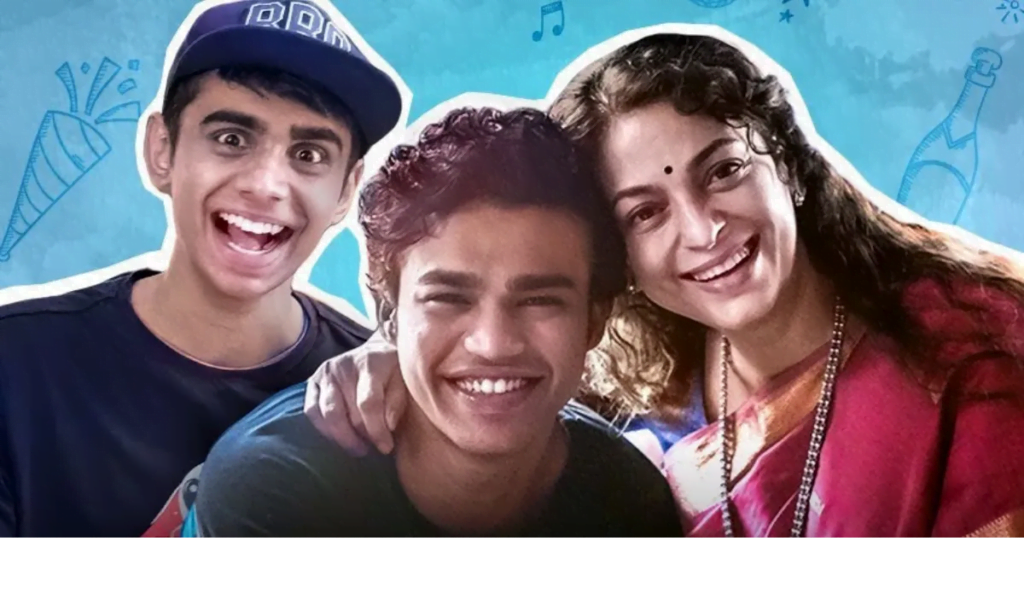 On a side note, all those choke slams, pillow fights, and weird challenges cannot help but make you miss your sibling more, so kudos to Vatsal that he was able to deliver that.
At last, Friday Night Plan despite its misplaced scenes and abstract characters hardly qualifies as a one-time watch but can be enjoyed if one watches it with their siblings. Overall, the film could have worked on the plot which is as vanilla as it can be. The film could have worked on a better ending if not the start, and could have made either sibling relationships or single mother perspective as a central theme. While it is a light watch, adding some drama and spices could have made the film much more enjoyable. 
---