In 2001, in the aftermath of the disastrous earthquakes that wreaked havoc in Gujarat, the American India Foundation first envisioned the possibility of a flagship program that could help bridge culturally two of the world's largest democracies. As a collaborative relationship between the United States and India helped bring vital disaster relief to victims of the earthquake, the AIF took note of the immense potential that could be harnessed from a platform that would eventually go on to become a platform allowing Indians and Americans to come together and collectively drive social change.
To this end, the Banyan Impact Fellowships, formerly referred to as the William J. Clinton Fellowships, were conceptualised; under the motto of "Serve, Learn, Lead," AIF helped bring fruitful opportunities to access quality hands-on learning in thematic areas spanning around public health, all with the goal of harnessing young talent and thereby strengthening the US-India relations.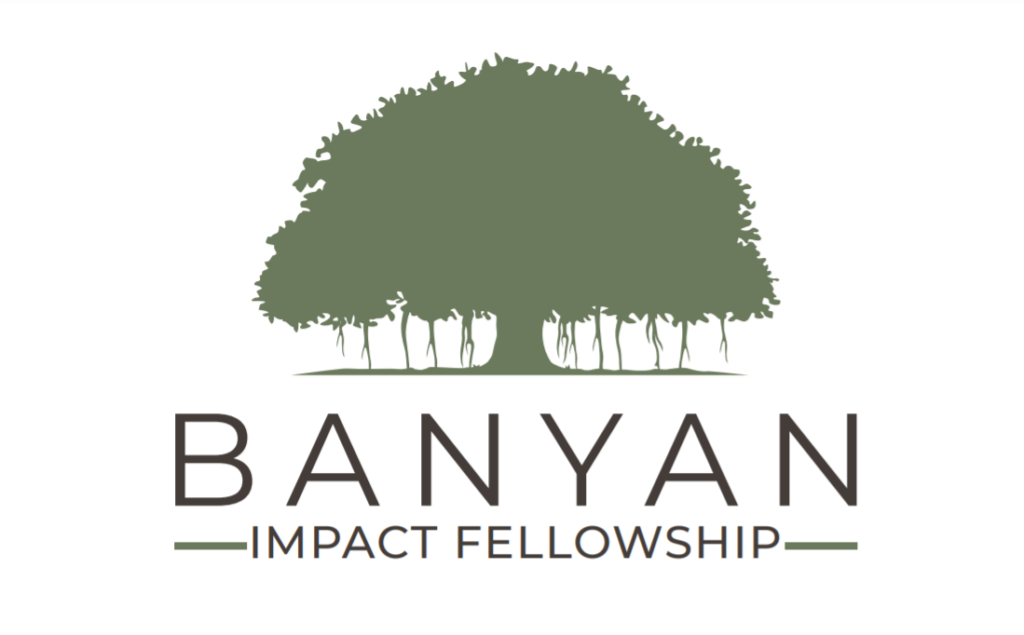 With the goal of devising projects that work on uplifting marginalised people in arenas ranging from education to livelihoods, Banyan Impact Fellows are presented with a thoroughly unique and holistic form of training geared towards leadership development while working on the ground under the mentorship of various mentors and sectoral experts, many of whom today occupy important positions in decision and policy-making.
As the Program Head overseeing the Fellowships, Chandni Wadhwani especially finds it 'transformational and inspiring at both a personal and a professional level to see people of such varied backgrounds unite to work for a common cause.'
Wadhwani herself has had an illustrious career in the field of education. Having completed her post-graduation in Economics, she knew early on she wanted to focus on areas pertaining to education management & leadership building youth development and leadership building. For about a decade, she worked in a range of international higher education-centric roles, spanning coaching for overseas standardised tests, leading a holistic profile-building program and going on to work with a US Department of States-funded global education program.
Alongside assisting applicants with their application to US varsities, she worked in close quarters with US diplomats and consular department heads to further the Department's public affairs goals. She also actively synergised and counselled with US universities in terms of advancing their outreach and partnership goals in India.
How was the transition to Program Head of the Banyan Fellowships? 'Much of my synergies,' Wadhwani says, 'got transmitted to AIF, such as my understanding of US-India bilateral relationships in the educational and civil diplomacy sphere, which in turn helped handle a variety of tasks associated with the Fellowship, from strategy and skill development to marketing and outreach.'
Strategising for the Fellowships and all its issues, including curriculum redesign and imparting important vocational knowledge, is an elaborate and thorough process. This is especially evinced by the care and thought put behind the Fellowship's rebranding in 2021, on the occasion of its twentieth anniversary. Why was Banyan chosen as the name, one might wonder?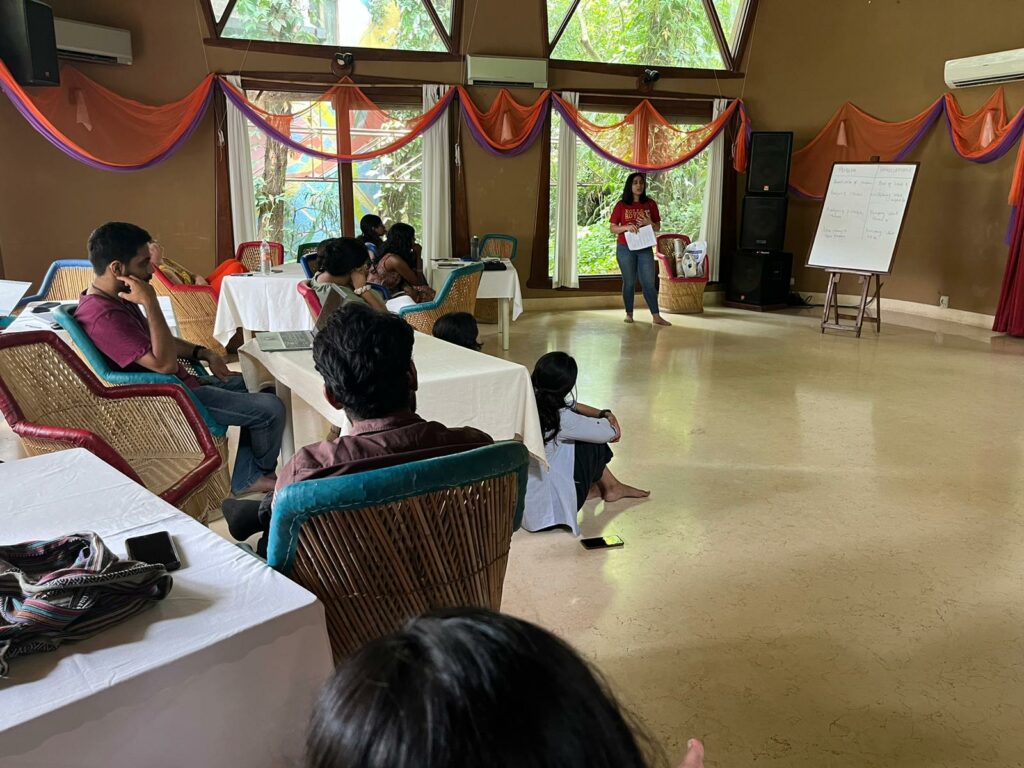 For Chandni, the Banyan 'felt fitting, because it symbolised interconnectedness, strength and resilience. And the Banyan is an all-encompassing ecosystem; it is similar in this way to our program, which aims to create a holistic environment to nourish young talent into strong leaders across generations.'
Strong leaders are indeed what the Fellowship produces, as Fellows work on projects that span a variety of relevant issues, such as Sustainable Development, Marginal rights, Climate Justice and so on. Each project is designed specifically to suit the aspirations and skill set of the Fellow.
What do these projects encompass? 'No two projects are the same and that's the real beauty of the program,' Chandni explains. 'Each project taps into different thematic areas.' Here she brings up a Fellow engaged in project work in a rural pocket in Jharkhand, where they helped design a sports-centric curriculum for students of a school majorly belonging to tribal communities in the adjoining areas. Another Fellow, she says, was engaged in helping rural women manufacture goods to make themselves financially self-sufficient in an environmentally sustainable manner.
'From education to empowering livelihoods, and across geographies, our Fellows are engaged in a multitude of projects with the common aim of uplifting people and ensuring social welfare,' Chandini mentions further.
Much of the program's rigorous training focuses on strengthening what Chandni calls 'service leadership,' and 'collaborative leadership.' It is not just the wherewithal to strategise and implement decisions that define a Banyan Impact Fellow but to use such strategising in service of other people that truly separates an aspiring Banyan leader from the crowd.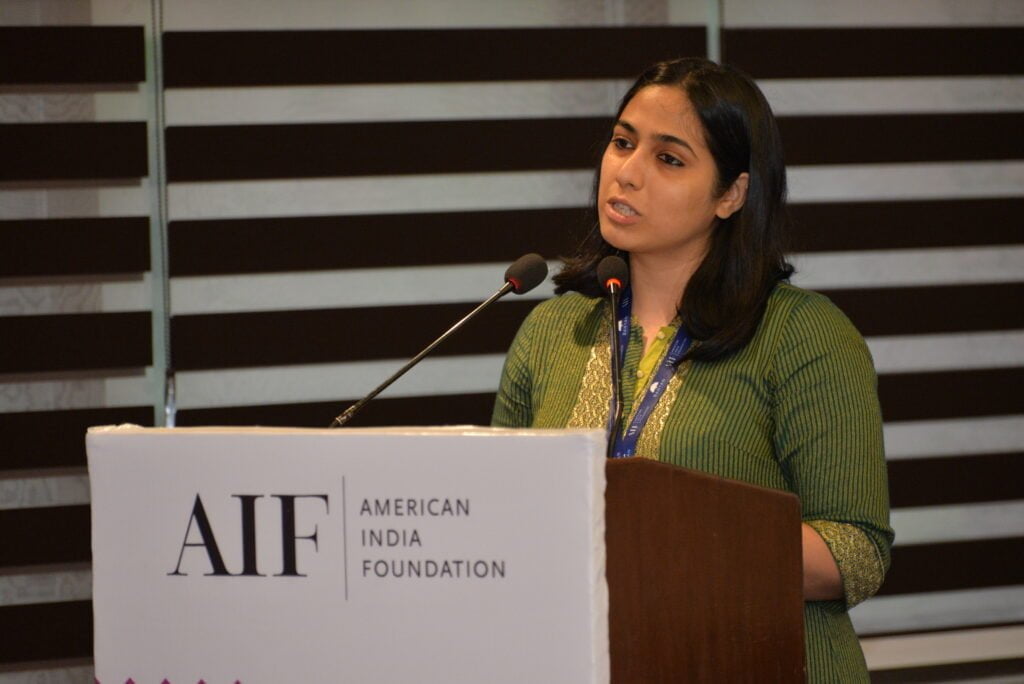 'Our Fellows are self-starters,' says Chandni, when asked about the hallmarks of a Banyan leader. 'They are passionate about social change, and driven by the idea of collaborative leadership. They truly imbibe our motto of 'Serve, Learn and Lead.' They aim to contribute to and start a meaningful dialogue.'
With such high standards, the AIF-run flagship program aims to tap into youth with the most social awareness and acumen, thereby helping raise the next generation of influential policymakers and leaders.
Yet while its carefully designed pedagogy and noble mission are truly commendable, AIF continues to hold big ideas for how they want the program to progress in the future. What are some areas they would like to focus on? Chandni elaborates, 'We want to focus on expanding constituencies of leadership- both in terms of quantity and diversity. We want to champion more leaders and forge more meaningful partnerships.'
The program is already associated with some major state government-affiliated entities. Fellows have gone on to work in the Atal Bihari Vajpayee Institute of Good Governance and Policy Analysis (AIGGPA) and the Jharkhand State Livelihoods Promotion Society (JSLPS). An important focus of the program is to expand its scope further.
'We also want to foster a strong alumni network of leaders across the globe,' Chandni adds. This is already in development; veteran Fellows are called on to help train new batches and assist them in their projects, creating a strong network founded on the universal goal of working for people's welfare.
Given the program's focus on advancing social good, one of the major aspects of which remains access to quality education, coupled with her rich past experience in the education space overall, it is no surprise, that Chandni harbours important suggestions for improving the state of Indian Academia. 'Decentralisation is important,' she says. 'It is important to devise modules that foster creativity.'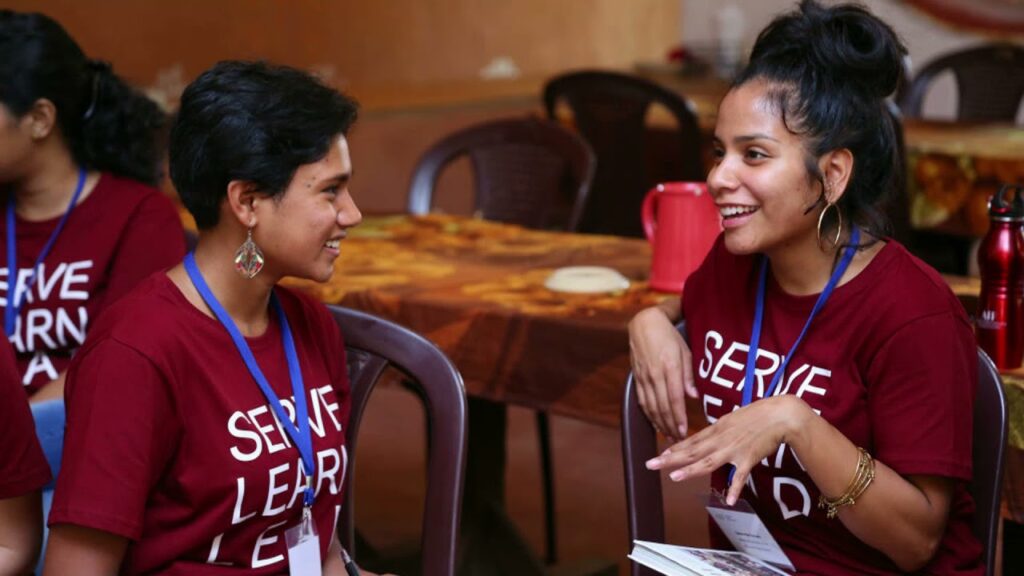 For Chandni, a particularly important scope for development exists by tapping into partnerships with international universities. Although such partnerships already exist in the form of semesters abroad and student exchange programs, Chandni envisions a world where cross-learning avenues enabled by cultural immersion become a norm.
'A lot has already started happening, but there is immense scope for tapping into India's rich demographic dividend and controlling quality of education, ensuring important technical and vocational skills are meted to all,' adds Chandni.
A strong focus on fostering a rigorous environment that provides enriching and fruitful experiences to its mentees sets apart the Banyan Fellowship program from several others. Not only do the Fellowships help accomplish AIF's noble pursuit of bringing together talented youth from two sides of the world and uniting them in the cause for social advocacy and upliftment, but also help bring about meaningful changes in the lives of marginalised peoples.
By helping materially impact such people's lives one project at a time, the program truly encapsulates the spirit of serving, learning and leading envisioned by its founders.
---