Khufiya is a spy thriller directed by Vishal Bhardwaj and streaming on Netflix. The film is based on the 2019 novel 'Escape to Nowhere,' by Amar Bhushan. Bhushan was the former chief of the Research and Analysis Wing's (RAW) Counter Espionage Unit and the novel is based on a real operation they carried out against Rabinder Singh, who was spying for America.
In Khufiya, Krishna Mehra, known to her colleagues as KM (played by Tabu), a RAW officer, seeks revenge for the killing of her lover, a National Security Intelligence (NSI) agent. She pursues an agency mole, Ravi Mohan (played by Ali Fazal), to find his mysterious puppeteer and her mission turns into a metaphor for various political tensions. 
In addition to being an espionage story, Khufiya also attempts to highlight the lives of the agents outside of their profession. The film contains two distinct threads of the story; one is of KM and her love story with Heena (played by Bangladeshi actress Azmeri Haque Badhon) plus her struggles to come out to her son, Vikram Mehra; and the other is of Ravi who believes he's a patriot even when he's spying for another country and his dynamics with his mother (played by Navnindra Behl) and wife, Charulata (played by Wamiqa Gabbi). 
The secret life of KM
Tabu performs the double life of KM as both an espionage agent and a closeted gay person in a sophisticated and convincing manner. However, the character of KM in itself and the way she is written leaves much to be desired.
For instance, KM's drinking and smoking in addition to her stoic nature seemed like an attempt at purposefully giving her a masculine stance. Combined with the bold and feminine sexuality of Heena's character, the writing treads too close to the blunder of trying to fit queer relationships into the typical male/female binary.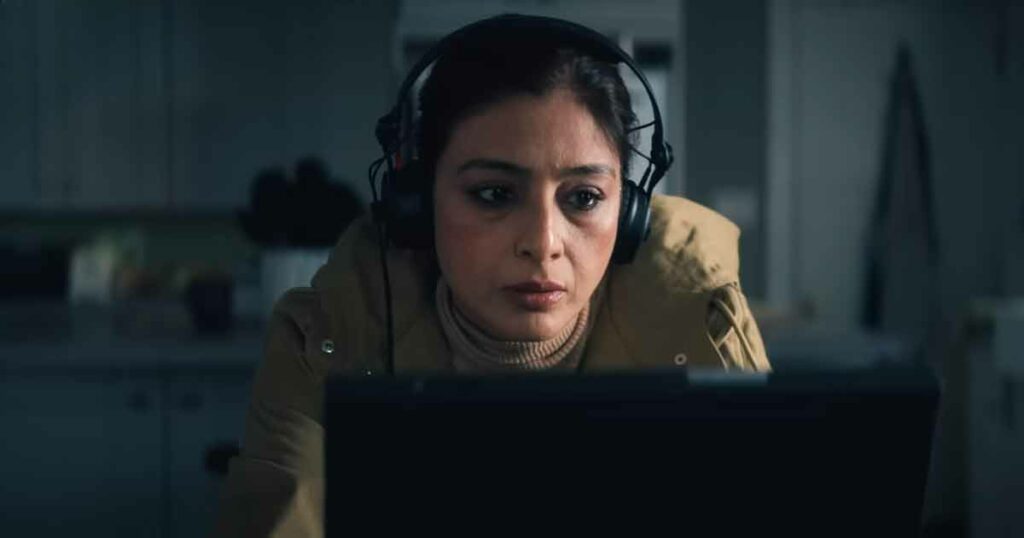 The femininity of KM's character is constantly under question like the scene where she wears a saree and everyone around her is taken aback or her portrayal as a 'bad mother.' The 'bad mother,' portrayal can equally be attributed to her being a grief-ridden workaholic and RAW agent who has to keep her profession secret, so of course, one can't critique it too deeply. 
Nevertheless, KM's relationship with her family and also with Heena is one of the better-done things in the film. Her ex-husband, Shashank Mehra (played by Atul Kulkarni) is supportive of her but disappointed that she keeps putting her work above actually showing up for her son. The son, in turn, is tortured by questions of whether his mother is lying to him about what she does for a living and why his parents are broken up when they seem perfectly amiable. Their dynamic with each other especially shines through in the scene where Vikram accuses his mother of being a liar with a guitar and song to boot and his father admonishes him for being rude to his mother.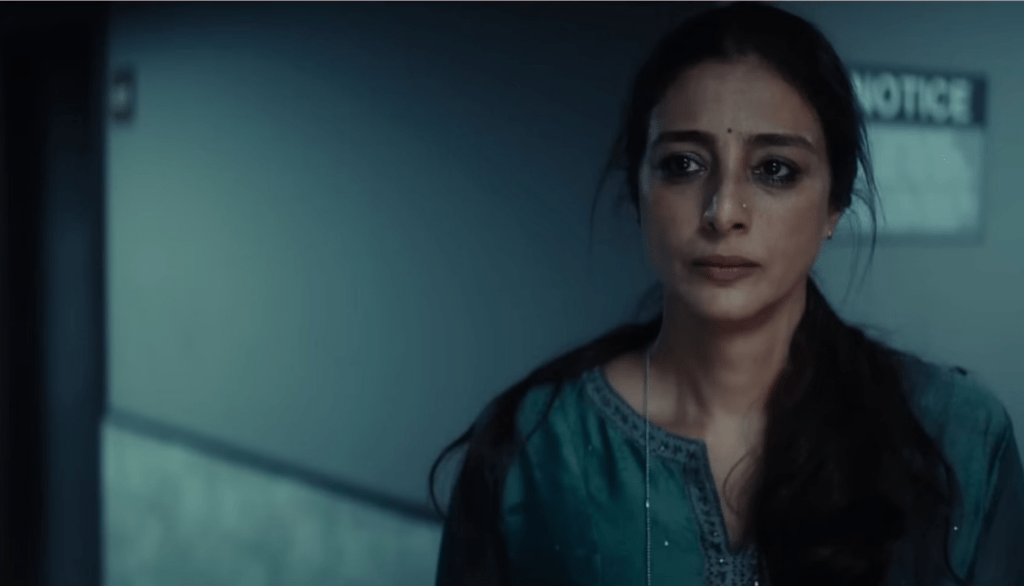 Additionally, KM's quiet love towards Heena, grief over her consequent demise and her anxieties over whether her son will accept her for who she is, are very well captured. All these different emotions make her character so painfully human that it's one of the only things that holds the narrative together when the espionage bits lag. 
Saas-Bahu tales with the mama's boy in between
Even in the capable hands of Ali Fazal, the character of Ravi Mohan doesn't make much of a mark except for maybe inducing feelings of mild irritation in the audience. Ravi Mohan is your quintessential mama's boy who supposedly loves his wife to bits (the chemistry between Fazal and Gabbi was questionable too) but never actually has the spine to stand up for her to his mother.
Ravi will buy his wife ridiculously expensive jewellery because he 'loves,' her but he will say nothing at all when his mother calls her a glorified domestic worker. Both Ravi and his mother are a sharp reflection of our larger society and it succeeds in making its audience grit their teeth at their hypocrisy.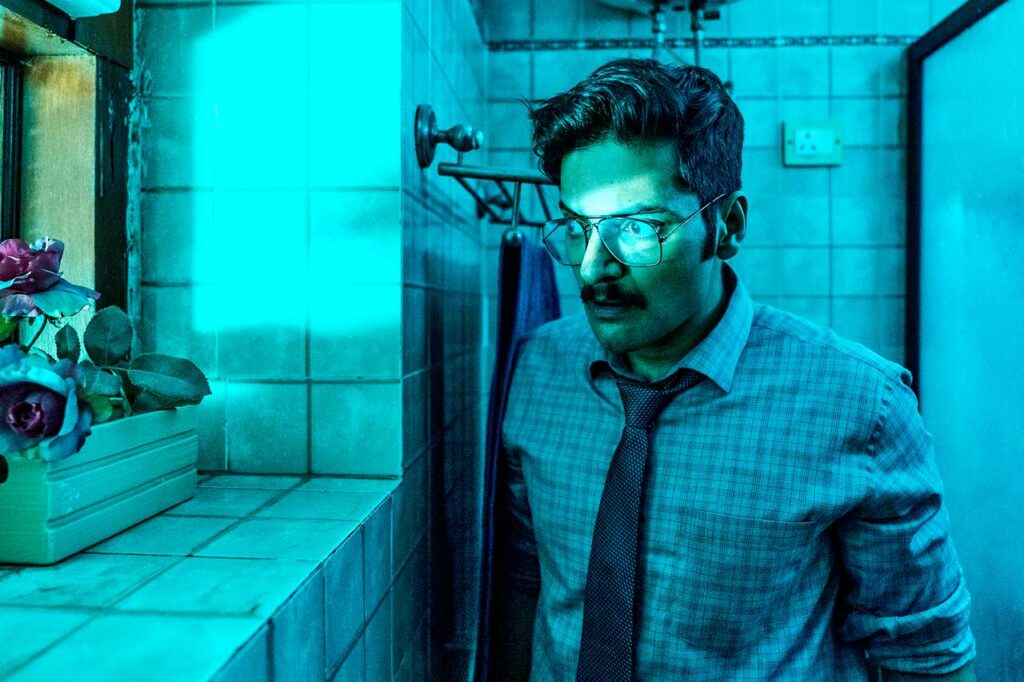 Since every major character in the film has their share of 'khufiya,' Ravi's wife, Charulata is initially shown to have small secrets like smoking when nobody's home and passionately dancing to Bollywood music. These small secrets of hers seem innocent when later, she has to conceal her spying for RAW from Ravi and his mother and due to this, Charu might be the only character who witnessed some growth in the narrative. The initial scenes of her dancing along to the 1972 hit Ye Jawani Hai Deewani come off as incredibly voyeuristic and catering to her internal male gaze.
However, when she hears the same song later in the film, she pauses for a bit but shuts off the music and this scene serves to showcase the loss of her innocence but also how she's possibly become a more empowered woman than before.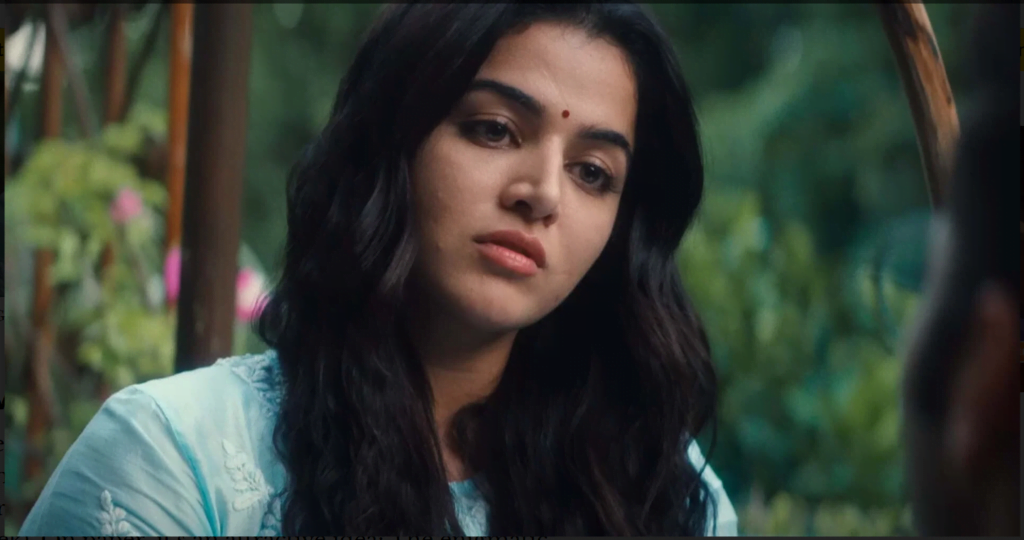 Ravi's mother, Lalitha also adds humour at unexpected moments in the narrative thanks to her comically screechy voice and no-explanation cartoon villainy. The humour vein was vaguely reminiscent of better-done Hollywood spy thrillers that didn't struggle with the pacing like Khufiya. Her unshakeable faith in a singing godman and how RAW exploits that connection to track down her family after they escape India sounds interesting but when the film dedicates so many precious minutes to two full-length songs by this godman, it gets old very fast. One could only wonder why the makers didn't use that time to better explore other interesting elements of the film. 
Khufiya, on the whole
Khufiya, even with its old-time soundtracks and signature Vishal Bhardwaj Shakespearean references, doesn't measure up in any way to the director's other masterpieces like Omkara or Haider. A lot of little things in the film add up over time eventually leaving the audience underwhelmed at the end.
For instance, was it really necessary for Heena to verbally iterate that she always sneezes thrice in succession? What was the need to be so literal? In addition to that, the filmmaking in some parts, like Charu's montage scenes before she tracks down her family in the USA plus some dialogues in some scenes are choppy and not done well.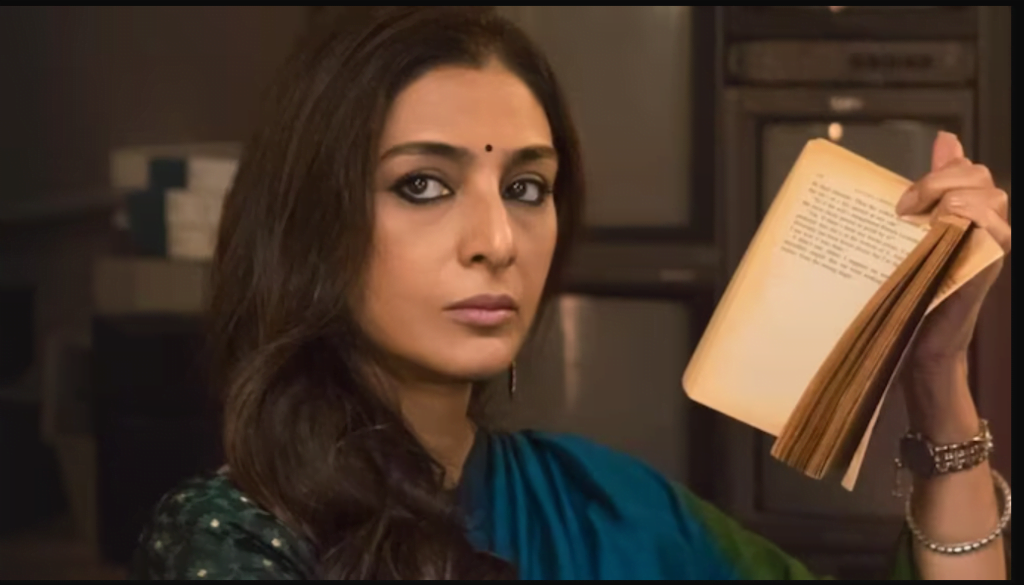 Perhaps, this is the slippery slope of adapting a thrilling novel to the screen because Khufiya and its characters sound interesting on paper but their execution leaves much to be desired.
Overall, Khufiya gets brownie points for its more or less compelling female characters but that doesn't make up for the underwhelming ending and the vaguely disappointed feeling you walk away with. 
---