Sujoy Ghosh is a big name in thriller cinema for giving films like Kahaani (2012) and Badla (2019). His recent release Jaane Jaan (2023) has it all – mystery, thriller, entertainment. However, unlike his previous films, Jaane Jaan largely fails. At one level, it is a story of a mother who is ready to go to any length for her daughter's protection and safety in a world primarily controlled, dominated and governed by men.
At another problematic level, it is a story of a woman caught between two men who want to emphasise the 'male saviour,' narrative and save the woman by the end.
Jaane Jaan submits to the male saviour narrative
Jaane Jaan is based on a 2005 novel titled The Devotion of Suspect X authored by Keigo Higashino. A few minutes into the film we get to see Maya (Kareena Kapoor Khan) living with her daughter Tara (Naisha Khanna) in the beautiful and cold valley of Kalimbong. She is a single mother who left her husband around fifteen years back and is now trying to make ends meet by working in a nearby bakery. She lives in the same building as Naren Vyas (Jaideep Ahlawat), a serious and intelligent mathematics teacher everyone in the town respects.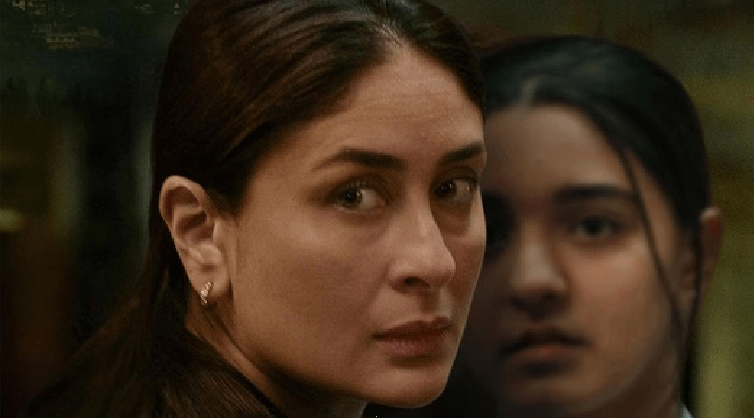 Things go well until Maya's abusive ex-husband Ajit (Saurabh Sachdeva) returns to her workplace first and then enters her home only to threaten and extort money from her. He attacks Tara leaving the mother-daughter duo in trouble when they end up murdering him, unintentionally. Naren who has had a liking for Maya gets to know about it and decides to help them until Ajit's colleague Karan Anand (Vijay Verma) who is in the police comes to find him (Ajit) in the town and eventually discovers a burned body which he identifies as Ajit's.
What follows is a game of whodunit in which Maya is largely the suspect and Karan is also doubtful about Naren's involvement in the murder. The film then takes on a cat-and-mouse situation where both men are after each other's next step.
The film interestingly is about a prominent female character i.e. Maya and her crime. However, the narrative soon shifts to the two men who take charge of the plot and start playing very important roles. Naren wants to save Maya at any cost, Karan is someone who gradually develops feelings for Maya when they go out together and thus he wants her to be out of the case.
The film eventually redirects the plot to the same old damsel in distress narrative wherein unless the men do not save her in their very different ways, there is no way out for her.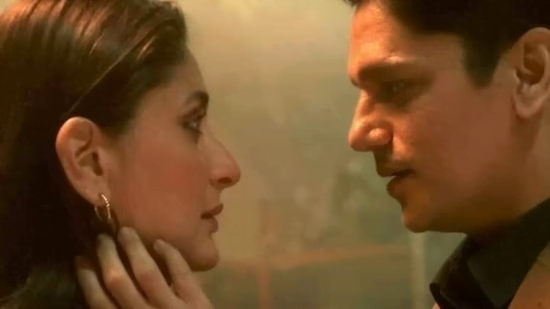 It is unfortunate to see that even though the entire film rests on Maya's story, by the end both men emerge as heroes. Maya becomes someone who cannot save herself and her daughter all alone and needs men to rescue her. At multiple levels, the arc of the plot somewhat disappoints the audience when she is no longer able to fight for herself and her daughter alone. The power is snatched from Maya just to give it back to the men so that they emerge as heroes.
Maya is then sandwiched between the desires of the two men, she is given no agency of her own. This is something that comes as a surprise for the audience since the premise set initially was quite different.
Motherhood and the idea of female rage
On the bright side, the character arc of Maya becomes significant when she comes a long way from being a passive entertainer as a pole dancer for men to an independent woman who can afford a life of dignity for herself and her daughter. Her standing up against a man who is not only abusive but also highly dangerous is a courageous move initially until after so many years she finally sees Ajit again in the town.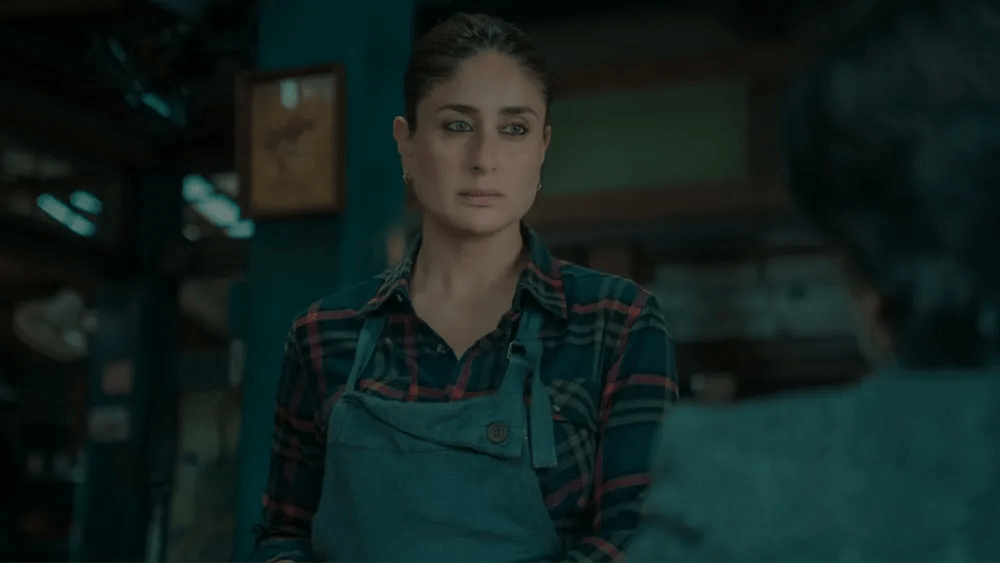 With himself, Ajit brings years of trauma suppressed within Maya and freshens all her wounds. However, when he enters Maya's house, Maya knows whom to protect first, i.e. her young daughter Tara. When Ajit moves towards Tara and ends up exercising his abusive fatherly control over her, Maya gets infuriated and out of rage and with support from her daughter, ends up murdering Ajit in her house.
What is then interesting to note is how violence against anybody becomes justified when any mother murders for the protection of her children, especially daughters.
Motherhood is unconditional at every level and thus Maya is given her due by the end of the film just because she murdered Ajit for Tara. Why is this the case, we need to dissect years of associating the idea of mothers as the givers who give so much in this relationship that they are no longer seen as culprits altogether, under any circumstances.
The idea of female rage becomes important in the film, in fact, it is the very basis on which the entire foundation of the film is laid. Rage is associated with hypermasculinity and is seen as a man's territory. However, contrary to popular belief, Maya ends up killing Ajit out of her anger alone. As much as the anger is seen as justified, it is still a difficult pill to swallow for many viewers, just because a woman's anger led to a man's murder.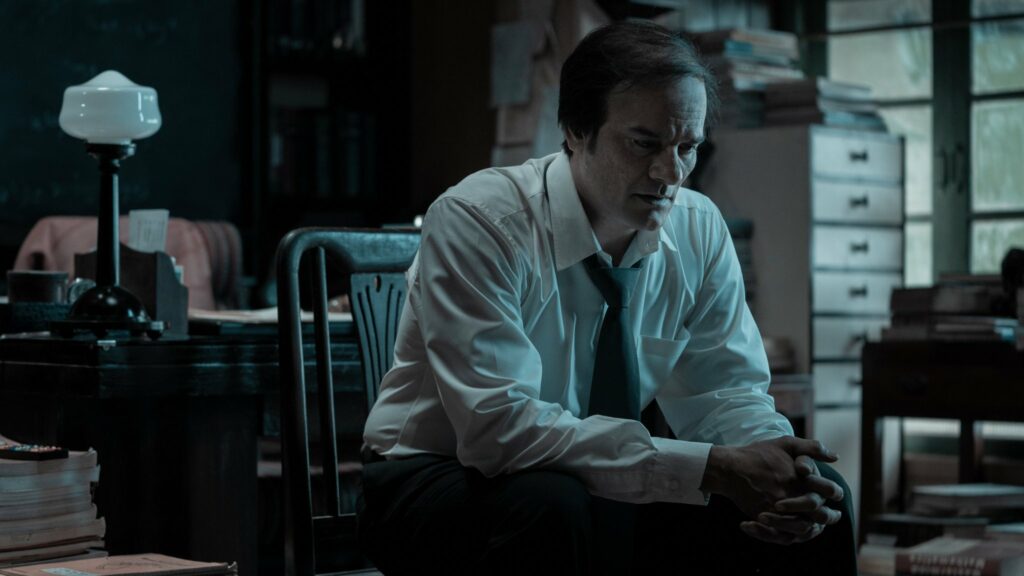 Jaane Jaan highlights women being self-sufficient initially and had it been taken till the end, it would have been a flawless narrative that might have presented a different face of the thriller world. Unfortunately, that is not the case and Maya is projected as a woman in dire need of a man and his protection.
Is Jaane Jaan worth it?
The film is a failed attempt at presenting women as the centre of the murder mystery. It tried to give much-needed space to Maya's character but did not live up to the expectations completely. By the end, the film ends up re-emphasising masculine power and does zero justice to the women in the narrative. It presents the two men as hypermasculine figures chasing Maya for lust and power.
The very fact that Maya keeps following Naren's instructions and these instructions only end up helping her present a very problematic aspect of the masculine influence in the film.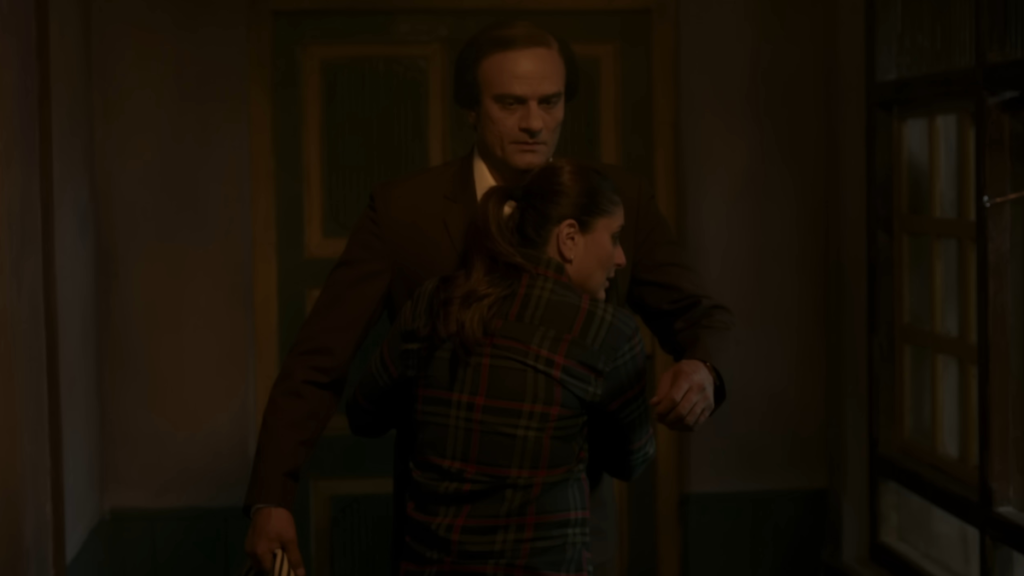 Karan uses Maya to satisfy his voyeuristic desires by peeking through her window, taking her out on casual days, dancing with her and ultimately rooting for her to not be the culprit in the story. He cannot resist naming Maya as Naren's "hot neighbour," every time he refers to her and if anything, this itself shows that Karan was more interested in Maya and less in the case altogether. All in all, the film is entertaining and keeps the viewers involved till the end but fails the feminist idea.
---