In Jawan, directed by Tamil film director Atlee, Shah Rukh Khan plays a double role as Azad and his army veteran father, Vikram Rathore. Vikram Rathore is falsely accused of being 'anti-national,' when he challenges arms dealer, Kali Gaikwad who supplies malfunctioning guns to the Indian army. He is unfairly killed by Kali and is believed to be dead.
Meanwhile, Aishwarya, the wife of Vikram Rathore, is on the line for capital punishment after killing corrupt police officers who aided in ambushing her husband at her house. However, she's saved and given five years to live when it's discovered that she's pregnant with Azad.
Azad grows up in the prison with his mother and other female inmates until the age of five. He witnesses his mother heading to the gallows after she extracts a promise from him to help the inmates who were put behind bars unlawfully.
Later, Azad returns as a jailer to the same all-female prison and he gathers a team of six women (including Sanya Malhotra, and Priya Mani) to orchestrate elaborate hijackings and heists to tackle issues like farmer suicide, poor public healthcare, etc. Vikram Rathore too, who has been living an obscure life so far, joins his son to exact revenge and helps bring justice to everyone wronged by Kali Gaikwad.
Jawan and the female characters
Shah Rukh Khan emphasised in several tweets in the run-up to the release that the empowerment of women was an important focus in Jawan. He also referred to it as "a film about women made for men," implying that he was knowingly participating in a ruse to use his star power to highlight women's professions and stories in a society and industry that is still struggling to accommodate women substantially.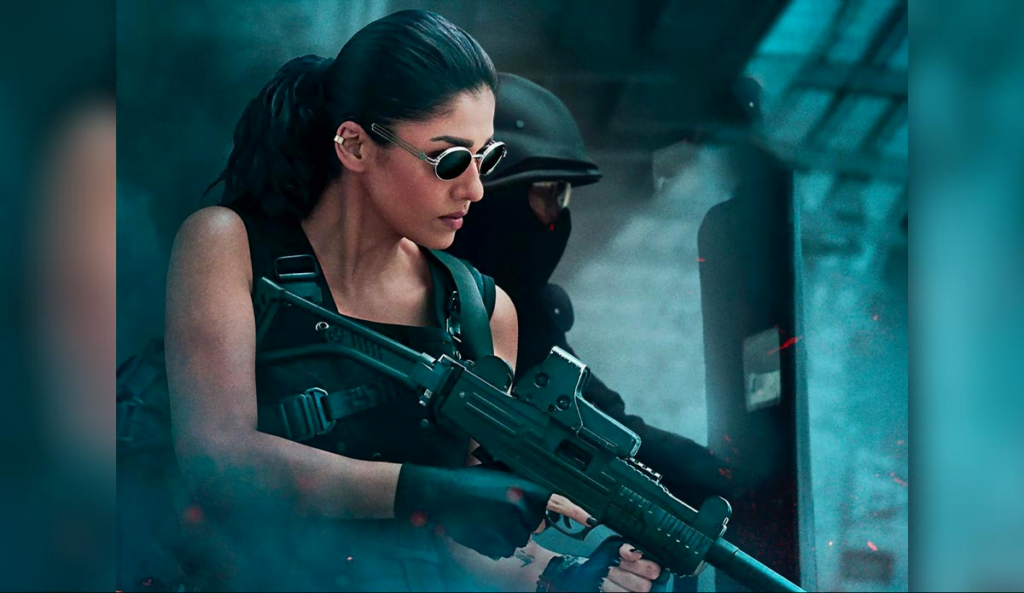 Despite the film's best efforts to highlight women, it still misses the mark. Of course, Jawan cannot be dismissed so easily because it did give significant space to a powerful female cop and an all-female heist team, at least on the surface. The representation of women prisoners was faulty in many ways (for instance, the fashionable clothes of the inmates), but it's still noteworthy that a mainstream film portrayed female inmates in a positive light.
One reviewer of the Jawan says that the setting of an all-female is very significant in the film because women who are imprisoned typically come from socially and economically underprivileged backgrounds. Thus, forming a heist team with these women is an attempt to give back their autonomy to right the wrongs done to them by themselves.
However, the sentimental flashbacks and tragedies of the women in the heist team eventually become another motive for Azad's larger revenge plan. Hence, in the end, all we get is another male saviour that we didn't need. While Shah Rukh Khan does manage to bring a sensitive touch to the male saviour, it's patronising all the same.
Another instance where the female representation lost its mark is Nayanthara's character, Narmada. Initially, her character is shown as a strong and diplomatic woman who is capable of handling a dangerous hostage situation calmly. It's also noteworthy that her character is a single mother by choice and her motherly side is never shown as something that could hold her back from being a powerful cop. One of the action sequences where she holds her own against male opponents is one of the most memorable in the film.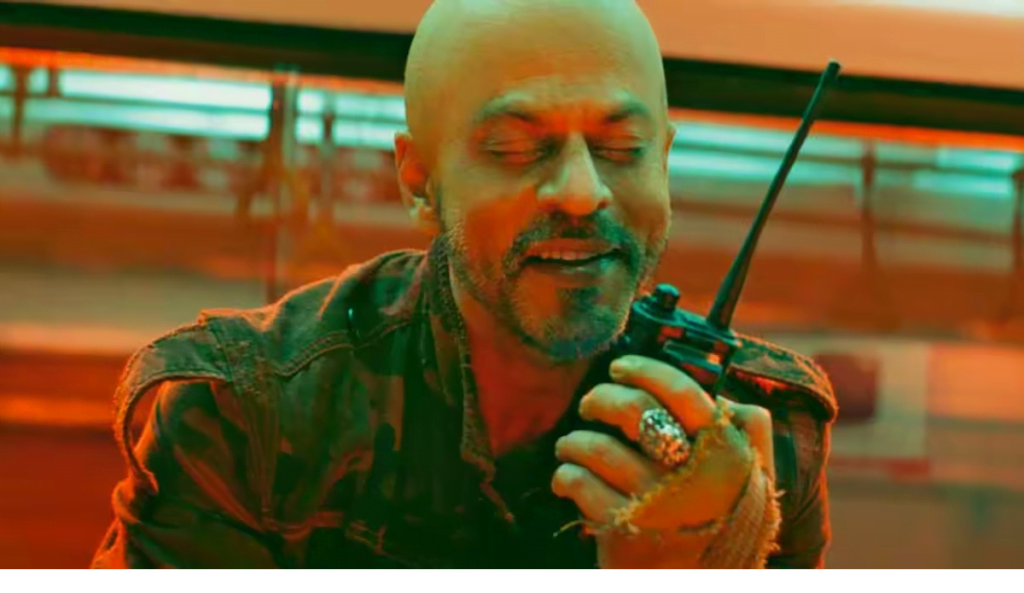 However, her character arc is derailed when she decides to marry Azad despite him being a stranger and like the rest of the heist team, her role is overshadowed by Shah Rukh in the second half of the film. This derailment is through no fault of the actor or the character, but the writer.
As one reviewer puts it, while Jawan is not doing anything particularly new or meaningful for female representation, "It's a testament to the fact that any film can stage complex action sequences or massively energetic musical numbers entirely with women — but only if the filmmakers care to try."
The politics of 'Jawan,'
Social messaging has become a defining characteristic of Tamil cinema and we see the same kind of messaging in Jawan, thanks to its Tamil film director, Atlee. The film narrative is nothing new with its father-son revenge plot (which must be one of Atlee's favourites as he's done it with Mersal before), vigilante trope and mother sentiments but in the current Hindi cinema landscape, it does come off as deeply political.
The film gives a commentary on farmer suicides, collapsing public health infrastructure, corruption in the law-and-order machinery and the corruption that takes place in the defence industry. Commentary on such topics in a democracy shouldn't be such a novelty but given our current political scenario, it is bold indeed. It points to the mutually beneficial relationship between private players and the government, which though exaggerated, reminds us of our reality.
Jawan, in that sense, is also the perfect escapist film because it gives us the invincible vigilante who fights back against all the above-mentioned corrupt institutions and we gain some satisfaction in watching justice being served.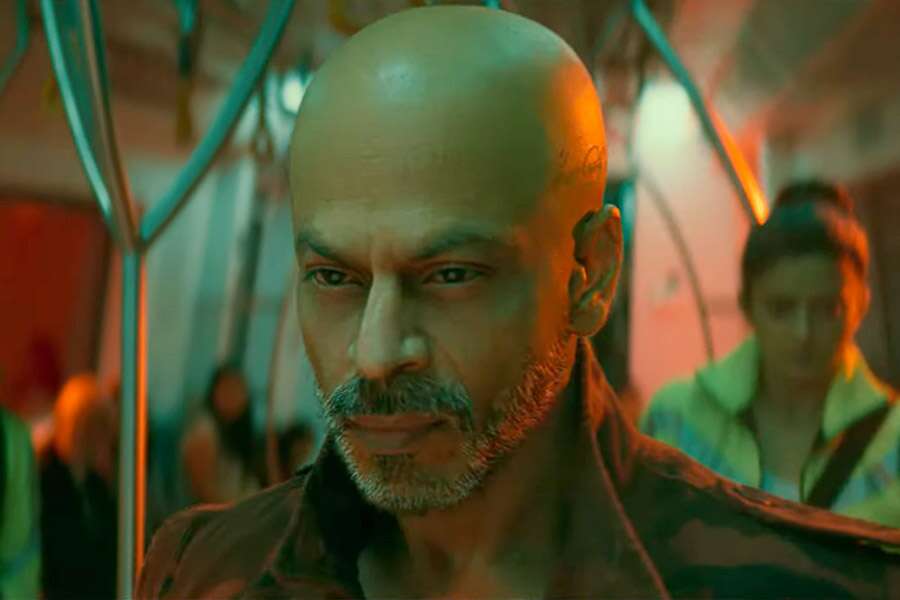 However, one of the things that sets Jawan apart from other righteous vigilantism films is the fact that Shah Rukh Khan is playing the vigilante. Shah Rukh Khan, as an individual, has come to mean something larger than life to everyone in India. Furthermore, as a well-known Muslim actor who makes no attempts at hiding his religion, his path has been difficult. In 2015, he alluded to growing intolerance in the country and how "not being secular is the worst kind of crime you can do as a patriot," and these comments had him likened to an anti-national terrorist by politicians.
From then on, Shah Rukh Khan has been fairly silent on all matters in India, probably due to self-preservation and rightly so. However, as another reviewer says, Shah Rukh Khan finally seems to have broken his silence through the medium of cinema, which is what he knows best. The fact that he took on the role of a vigilante who is labelled as a terrorist within the film is a bold move considering how our audience projects an actor's role onto the actor himself.
On the other hand, it might also be a clever use of that tendency because both, Azad, the character and Shah Rukh Khan, the actor give us the same message: dissent is patriotic, and accountability isn't anti-national.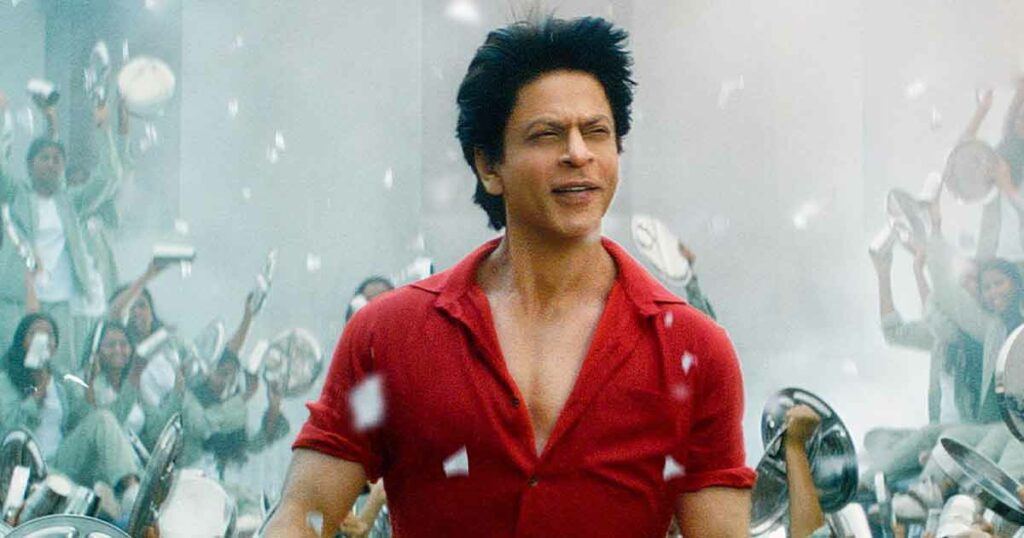 In the final rousing monologue by Azad, he urges all citizens to be aware of their voting rights and how to use them to hold the people in power accountable. This is a distinct moment in the film where the sincerity of both Shah Rukh Khan and the makers of Jawan shines through. While they did portray an all-powerful hero fighting a corrupt government, at the end of the day, they passed the baton to the normal citizens of India to fight back.
In that moment, they ground the audience in reality and ask them to be change-makers themselves. Therefore, in the grand scheme of things, Jawan might not be anything new but it's a necessary wake-up call from the King of Bollywood himself and one could only hope that some of us heed it.
---