Kushi is a romantic comedy film directed by Shiva Nirvana and follows the love story of Aradhya (played by Samantha Ruth Prabhu) and Viplav (played by Vijay Devarakonda). Viplav and Aradhya meet in Kashmir and thanks to a funny case of mistaken identity, end up falling in love with each other.
When Aradhya reveals her actual identity, we get to know that she's the daughter of a devout Hindu leader in Kakinada, Chadarangam Srinivasa Rao (played by Murali Sharma). This wouldn't be a problem if it wasn't for Viplav's father Lenin Sathyam (played by Sachin Khedekar), a staunch atheist and rival to Chadarangam. 
The rest of the film follows how the young couple battle the different ideologies they were brought up in and coexist together. The ending of the Kushi also shows both fathers putting their ideologies aside for the happiness of their children.
Despite Kushi's very relevant premise, it doesn't dwell on any conflict long enough to create any impact. It tries very hard to maintain a light and humorous tone with only a little bit of drama so it remains in the category of the so-called wholesome family entertainer.
The hypocritical nature of Vijay Devarakonda's characters
Vijay Devarakonda of 'Arjun Reddy,' fame has come to be known for playing the angry young man and obsessive lover. He's been consistently playing the macho man who doesn't take no for an answer from a love interest (some might call it harassment, of course) but at the same time, still thinks of himself as the ultimate protector of women.
Devarakonda's successful career and popularity is a great indicator of how there is a huge market for his characters which is very sad to think about.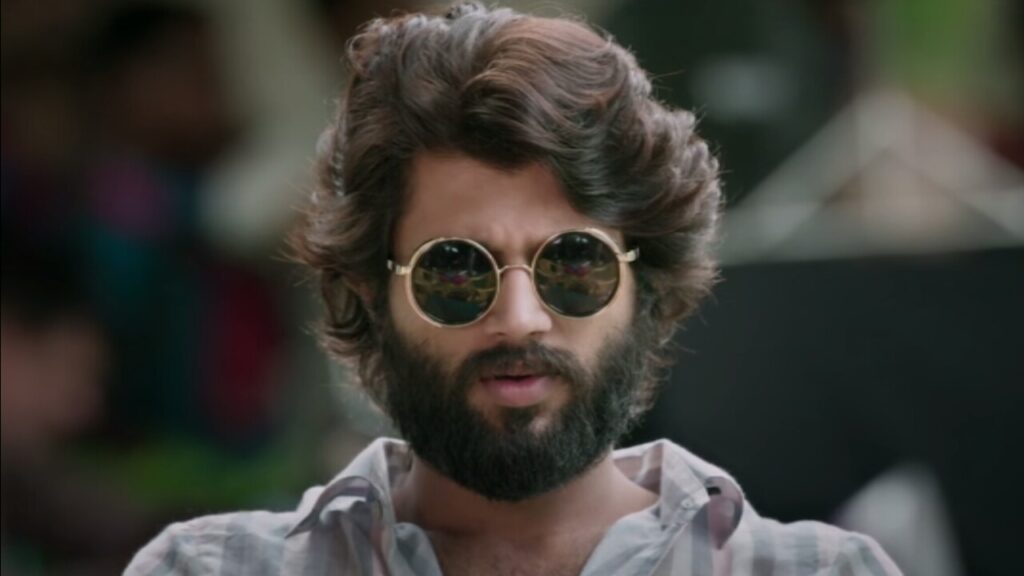 Viplav, who is one of the softer male characters Devarakonda has played after 'Geeta Govindam,' is still not much better than his other characters and full of contradictions about his masculinity. The issue of his fragile masculinity is especially highlighted when Aradhya suggests that they both get tested for any fertility issues which might have led to the miscarriage she went through. He agrees reluctantly and visits a 'fertility clinic,' which looks more like a place where illegal organ harvesting might happen because of its wonky, coloured lighting and dingy interiors. 
Viplav goes to the clinic with a hat and sunglasses on and asks his friend to refrain from mentioning his name or workplace. This idea of sexual prowess and virulence is so closely linked to masculinity that even a so-called modern man like Viplav is unable to separate the two. It was easy for him to reassure his wife that the miscarriage was due to a medical issue but when there's even a slight suggestion that the medical issue might be related to him, he gets deeply uncomfortable.
The entire situation is spun comically but it points to a larger issue of how men see certain things as a threat to their masculinity.
Following the 'fertility clinic,' Viplav goes to a work party of Aradhya's and he overhears a couple of her co-workers discussing his fertility issues and assumes Aradhya told them. He feels so threatened that a bunch of random women are doubting his masculinity, that he gets on the stage and announces that the lab results said that there's no issue with him. Then, he performs a song about how all wives are out to ruin their husbands' lives.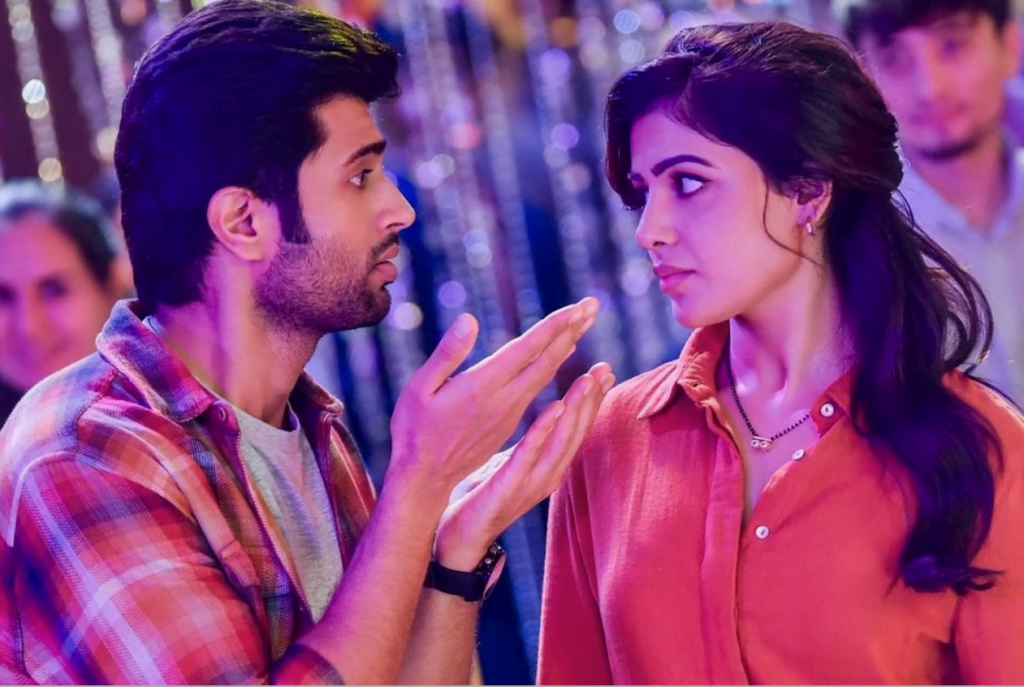 One would assume that with the feminist discourse gaining traction in India, we have put the 'My wife is ruining my life,' songs behind us. Viplav's imagined slight to his masculinity and his publicly humiliating song performance are more revealing of his actual character than any of his other actions in the film. 
In addition to this, there's also the scene on the metro where a man who has seen Aradhya consistently go into a pharmacy to buy pregnancy tests over some time asks how she could look like a baby (one could only guess this means young and attractive) but also want to have babies. Viplav watches the scene until the guy asks Aradhya to give him a chance to help her out (to get pregnant), then swoops in to beat up the bad guy.
After beating him up, he says that they should be aware that when a woman is wearing a 'mangal sutra,' and a toe ring (indicators that she's married), they should leave her alone and it's their bad luck that he, her husband was right there to come to her rescue. 
So, does he think that it's okay to catcall and harass single women? In fact, in the previous sequence when the same group of guys snatch a guitar from a teenage girl on the metro and start singing a song while bumping shoulders with her, he stands there smiling slightly like it's all a big joke. This instance is very revealing of the sheer hypocrisy of Viplav's character. He can claim all he wants he's a better man than others.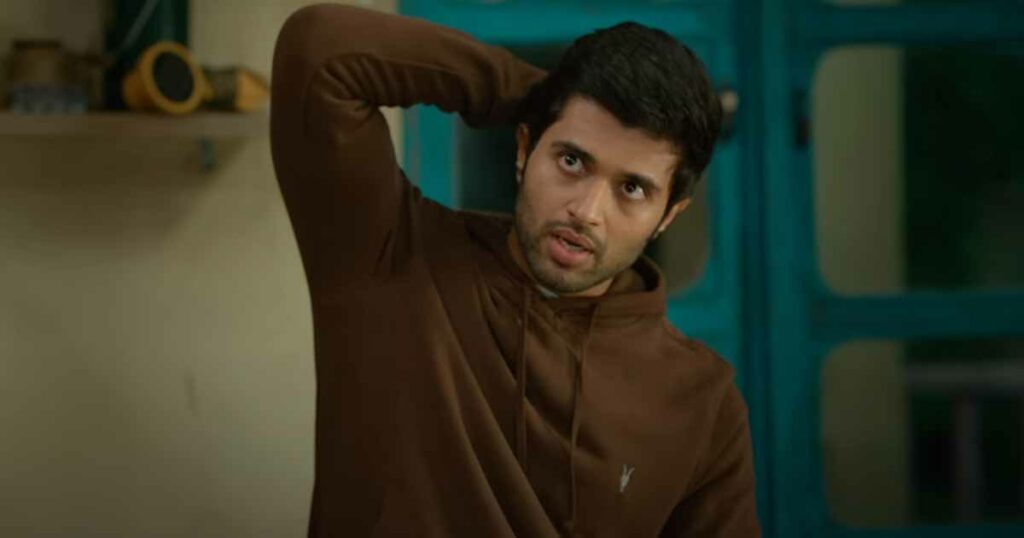 However, the truth remains that he's a bystander and a man who benefits from the patriarchy all the same. He can easily pick and choose when he wants to be a so-called understanding gentleman and when he wants to be an insensitive idiot. 
Vijay Devarakonda and the characters he plays have carefully engineered scenes to make them seem more redeemable in the audience's eyes but the truth is, if one looks closely, the so-called hero is equally bad as the villain.
The fate of Aradhya in 'Kushi'
It was disappointing to see Samantha who is an incredibly talented actress not play a larger role in the Kushi. Aradhya's arc of leaving her family, toning down her faith in God for her husband and also her miscarriage is not explored enough at all. When she reveals to both families that she's had a miscarriage because it's painful for her to watch them get excited for her, Viplav snaps at her for revealing the truth. Given that she'd still been reeling with the miscarriage news when all she wanted was a family with Viplav, his callousness and insensitivity towards her is particularly angering.
We see glimpses of Aradhya's frustration and plight when she starts fighting with Viplav when he acts like nothing is wrong but she's still largely missing from the narrative as a whole.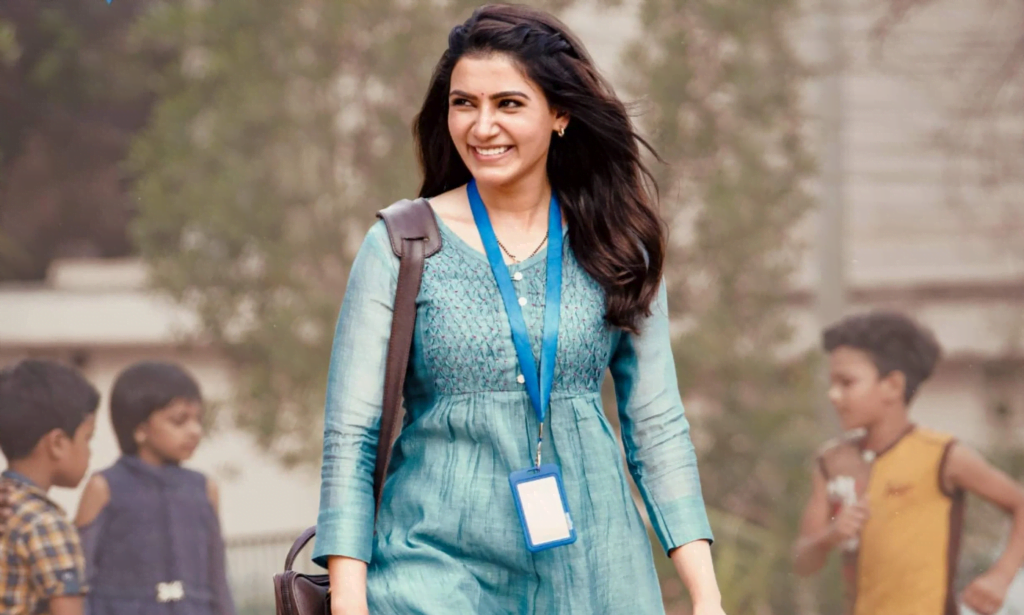 Initially, Aradhya is skeptical of Viplav when they meet in Kashmir but when he goes to great lengths to find her little brother that she made up on the go, she falls in love with him. However, it's important to note that Viplav didn't do anything for Aradhya out of the goodness of his heart, he had a vested interest and just as he anticipated, Aradhya fell for it in the end. Only when he brings it up after their marriage and frames it as her lying and using him do we understand this fact?
Viplav frames himself as a gracious suitor who forgave her initial betrayal and accepts her nonetheless which is grating because he's the one who pursued her relentlessly. Viplav's slights against Aradhya are not one or two but her character keeps forgiving him because of her 'love,' for him. This grand notion of love that is the basis of her forgiveness is not convincing at all since their time in Kashmir barely did anything to establish their relationship as anything more than surface-level. 
The ending of the film is reminiscent of Mani Ratnam's 'Alaipayuthey,' where a dramatic event is orchestrated for the couple to reconcile after their explosive fight. However, while Viplav realises that he misses Aradhya when she goes back to her house, there's no indication of him realising the mistakes he's made. He participates in the ruse of performing a ritual for their marriage because he genuinely thinks that'll make Aradhya forgive him and take him back.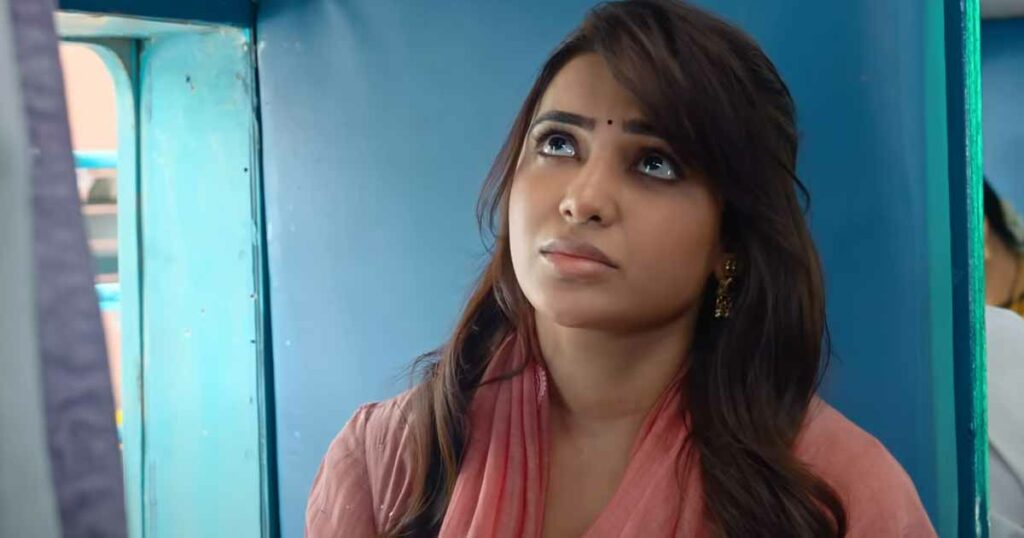 It takes Aradhya literally spelling it out to him that, they cannot think about splitting every time they fight, for him to realise that their differing ideologies are not the issue. From a feminist angle, it's quite sad to watch Aradhya give Viplav an infinite number of second chances for him to make a man out of himself when she deserves so much better. 
Overall, 'Kushi' is a visually pleasing film (thanks to the shots in Kashmir) with a good soundtrack and occasionally funny moments. The film also sufficiently pays tribute to many Mani Ratnam and AR Rahman classics like 'Roja,' 'Dil Se,' and 'Alaipayuthey,' but desperately lacks the same charm they have.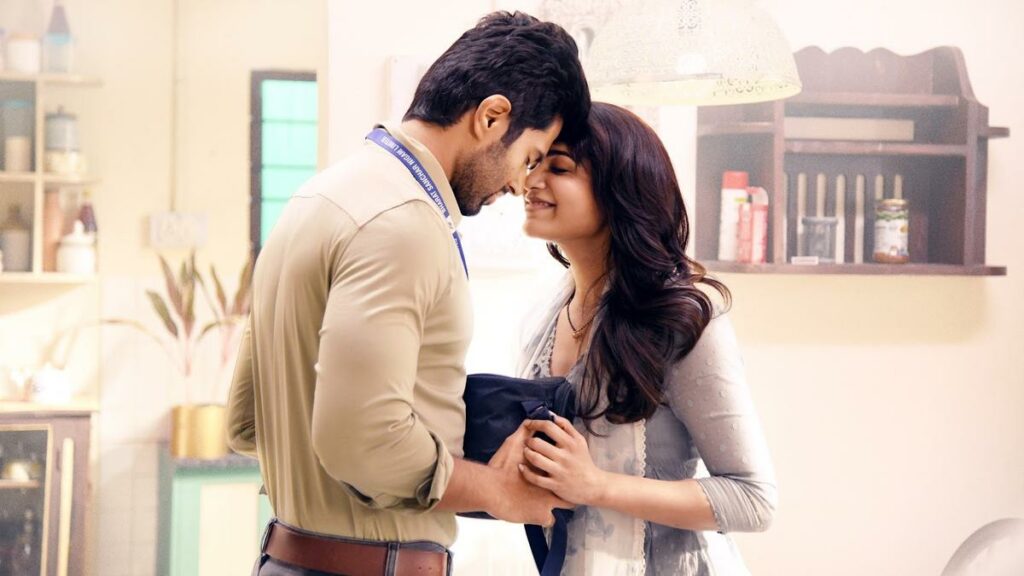 One can write 'Kushi,' off as a mindless entertainer. Still, starting with their crude portrayal of the situation in Kashmir to the abysmal writing of the romantic hero, it's a stark reminder of everything that's wrong with our film industries. 
---