In the film, Thank You For Coming, directed by Karan Boolani, Bhumi Padnekar plays 32-year-old protagonist Kanika Kapoor, who is on a quest for her first orgasm. She lives in an empowering setting with her mother and grandmother, where she is at liberty to make decisions independently. It does not, however, accurately depict precision. The significant topic of female desire and dissatisfaction in bed is discussed in the film, albeit it is not well represented.
In an odd position, the protagonist was first shown as being desperate for sex despite realising the sexism associated with it. With its gendered preconceptions, the film undoubtedly broke the taboo around women's desires.
Women were shown to be chaotic and disorderly, while men were depicted as polite and rational. This derogatory perception of female characters is a prevalent trope in films and is seen in a wide range of media.
Thank you for coming women!
The narrative of three self-sufficient women sharing a home unencumbered by male authority may seem empowering at times, yet several moments consistently reinforce how indecisive and whiningly typical women are. The grandmother of the house acts as a sobering reminder to the audience of what the general public honestly thinks about single mothers and unmarried women.
In female friendships, the tension present in nearly all forms of bonding is portrayed in a malevolent light; Kanika's childhood acquaintance, the queen, is portrayed as her archenemy. However, the film also honours friendships such as Tina and Pallavi's, which demonstrated unwavering loyalty and support for Kanika.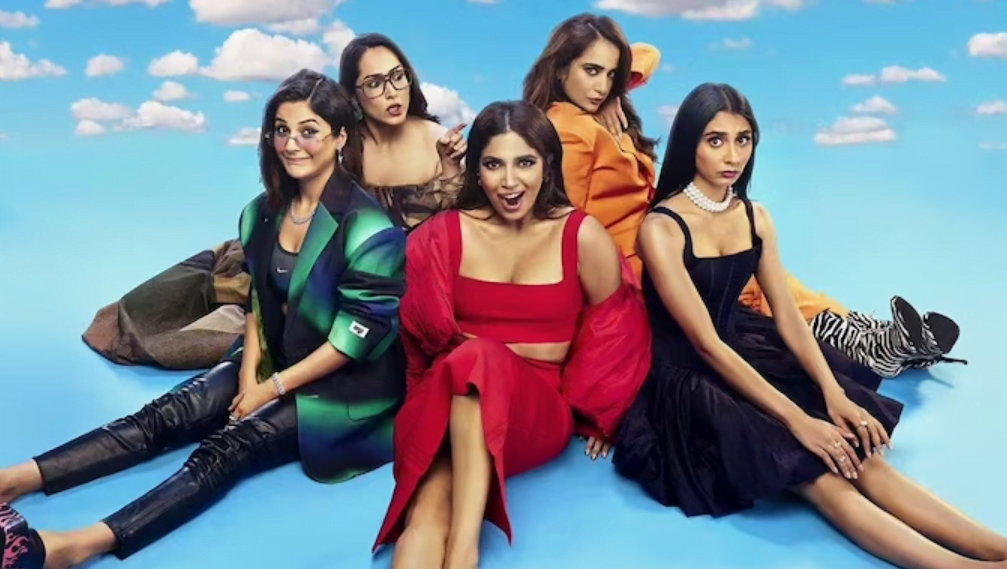 Thank You For Coming is commendable for its candid discussion of female pleasure and for including a large number of women who defy the stereotypes of 'good girls.' These women party hard, drink copiously, attend drag performances, express their wants honestly, and curse cheerfully without carrying any negative connotations.
All of this is a welcome diversion from the stoic representations of feminine purity and influence that Indian entertainment typically promotes. If only the narrative had lived up to this expectation.
Pursuit of making unfunny funny
The age of thirty and Kanika's incapacity to have that big-O were supposed to make a sex comedy, but it fell flat due in part to the story's unrelenting transitions between themes and direction, which caused it to go off course and go in other avenues.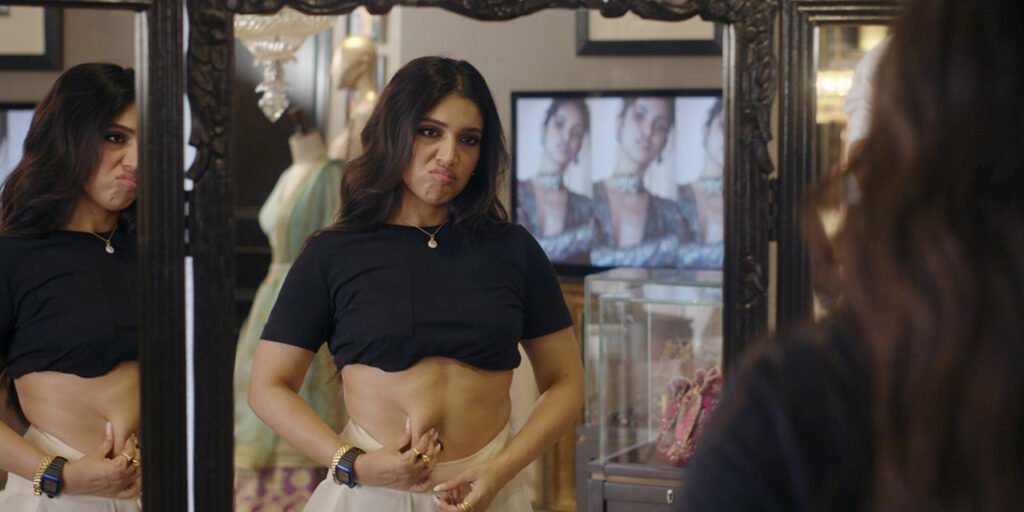 While it was entertaining to watch, it wasn't a groundbreaking example of feminism in film. It's additionally vital to recognise that comparable sex comedies featuring male leads are typically significantly more problematic.
Kanika's quest to find an ideal romantic partner who can make her orgasm is a perplexing venture. Although intimacy plays an aspect in romantic relationships, compatibility in bed is not the foundation of a relationship. Desperate attempts to achieve big-O with a partner might set off dangerous cycles, such as the need for masculine validation.
All the men in her life, even in her dream, condemn and offer alternatives about her shortcomings, which amounts to mansplaining. She ultimately decides to be married since, by the point of the film, her need for sexual validation has grown to symbolise her entire identity.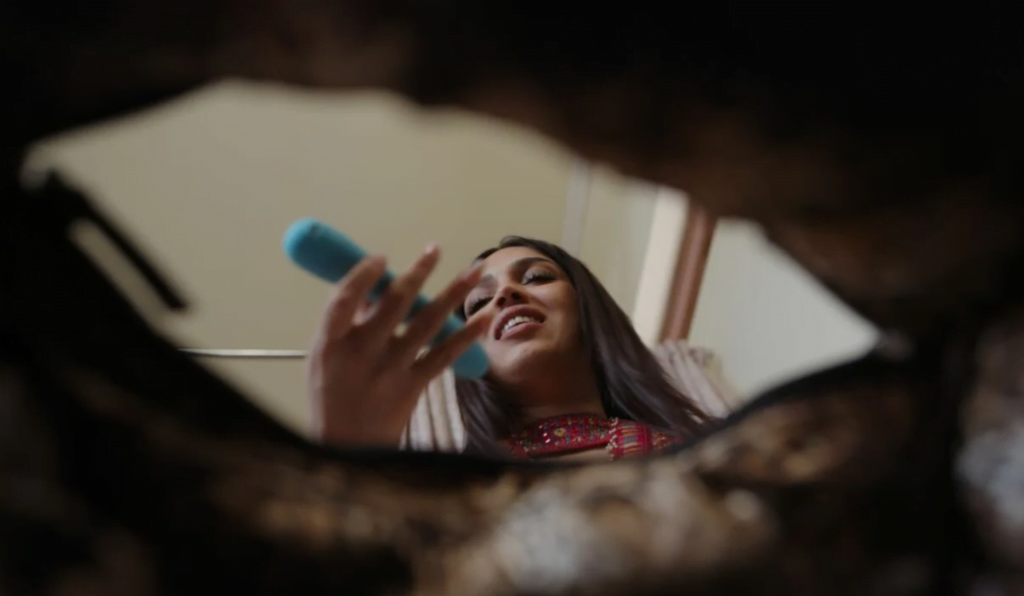 The protagonist confuses love with her erotic needs and desires; she exploits her inability to experience an orgasm in bed to express her loneliness. This was also a result of her underconfidence and inferiority, which were caused by bullying in school.
While it is true that some women in schools are targeted and bullied because they are perceived as weak, the protagonist regulates this trauma by acting on impulse, delivering up agonising memories from her school, and using those memories to expose the insecurities of the bullies, making it an unlaughable joke. By stepping on stage and performing a stand-up comedy out of this trauma, it was made more dramatic and less grave.
Concealed confession
The protagonist's struggle with seeking satisfaction from men takes an ironic turn when it comes to Rabia, Tina's daughter. In the face of being unapologetic about one's libido, it reflects a conundrum towards Kanika's character, who's battling with her desires.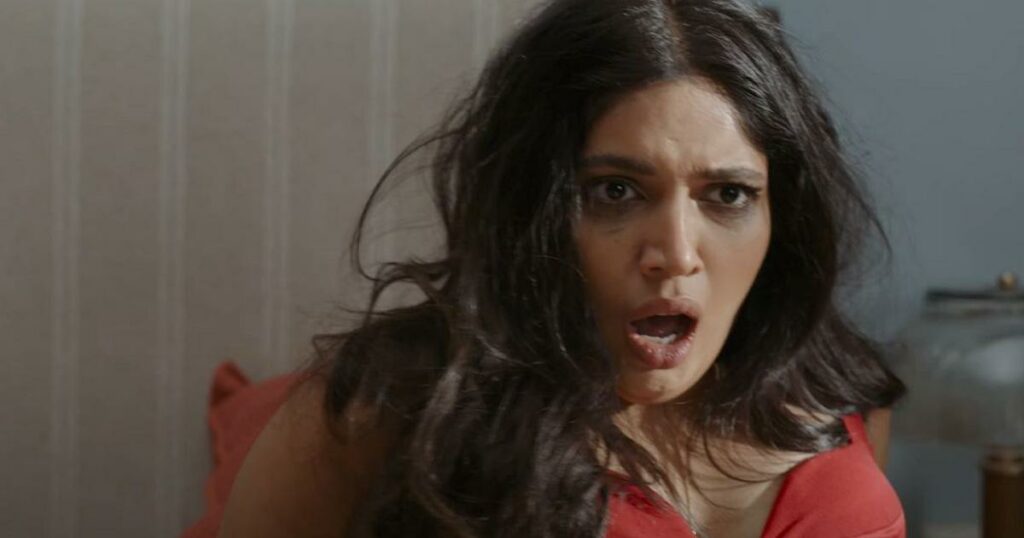 Thank You For Coming tried to touch all the chords but collapsed to justify and reflect the reality of women's dissatisfaction. The fact that women can opt to delight in masturbation even when there is a critical need for bedroom conservation undermines their desire.
The films' portrayal of a lack of communication in partners, which Rahul—one of Kanika's ex-boyfriends who is a person from transgender community—also brought up—becomes less meaningful towards the conclusion.
While the film attempted to deliver a happy ending to all the stories that were portrayed, it failed to make the most of the idea of feminism.
---