Content Warning: Graphic violence
On October 23rd, Dinesh Kumar picked up a sickle, barged into his neighbour's house and brutally beheaded Rajalakshmi in front of her mother. The mother and daughter had been stringing together jasmine flowers. He then proceeded to carry the dismembered head back to his house. 
Dinesh Kumar is a 27-year-old man belonging to the dominant community in Thalavaipatti, a village near Aathur on the outskirts of Salem, Tamil Nadu. He had made sexual advances towards 13-year-old Rajalakshmi who was a Dalit girl belonging to the Parayar community. She had spurned the advances and later informed her mother about the same. Angered by the fact that a Dalit girl had defied him and complained about him as well, he decided to kill her.
Also read: From Shankar To Pranay: Why Does Caste Extremism Continue To Haunt Our Nation?
Caste Crime or Sex Crime?
The local police vehemently believe it's a caste crime and has filed an FIR under the SC/ST (Prevention of Atrocities) Act as he had also abused the victim using her caste identity. Rajalakshmi's parents, Chinnaponnu and Samivel, wanted the perpetrator to be tried under the POCSO (Protection of Children from Sexual Offences) Act as well. Subsequently, the POCSO act was invoked. He is presently being detained under the Goondas Act.
A. Kathir, an activist who runs an organisation called Evidence that works on human rights with an emphasis on caste, says, "This is, in a way, a MeToo crime. Rajalakshmi was killed because she had spurned his advances; because she spoke about it. In fact it is both a caste-based crime and a sexual offence and needs to be addressed at both levels". Kausalya, the wife of Sankar, who had been a victim of the casteist practice of honour killing, also says that the crime is "both casteist and sexist in nature".
On the other hand, Dinesh Kumar's wife Saradha denies any sexual involvement and has said that her husband killed the victim because he disliked her coming into their house as she was from a lower caste. She has said, in addition, that he had been mentally unstable owing to a failure in his business. The police counter the claim as they believe he has been acting entirely normal during the interrogation.
Protest Through Art
Although it has been over a week since this horrific incident took place, mainstream media has been reporting on it only for the last few days – choosing to remain silent for a long time.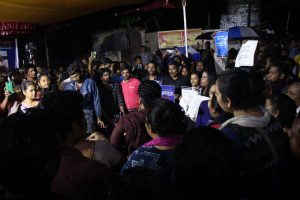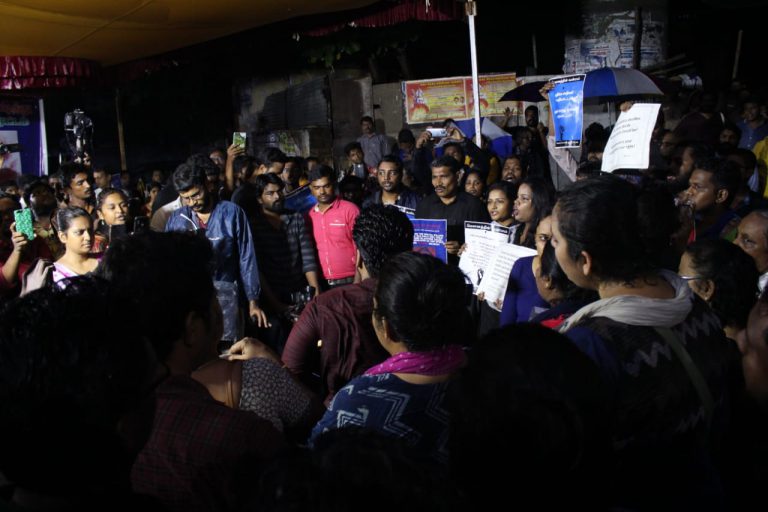 On October 31, a protest aptly called 'Violence of Silence' took place in Chepauk, Chennai. Despite the heavy rains, a group of around 300 people comprising of students, activists, professors and artists gathered to raise their voices against the silence that seems to constantly shroud caste atrocities.
Addressing the silence shown by even the state government, activist Rathna Deepak said, "The chief minister visited Salem so many times, but couldn't visit the victim's family even once. The government's eyes are only upon caste votes and not equality and welfare of the marginalised."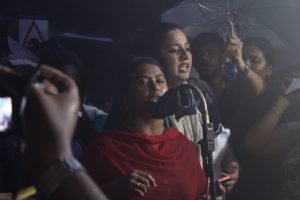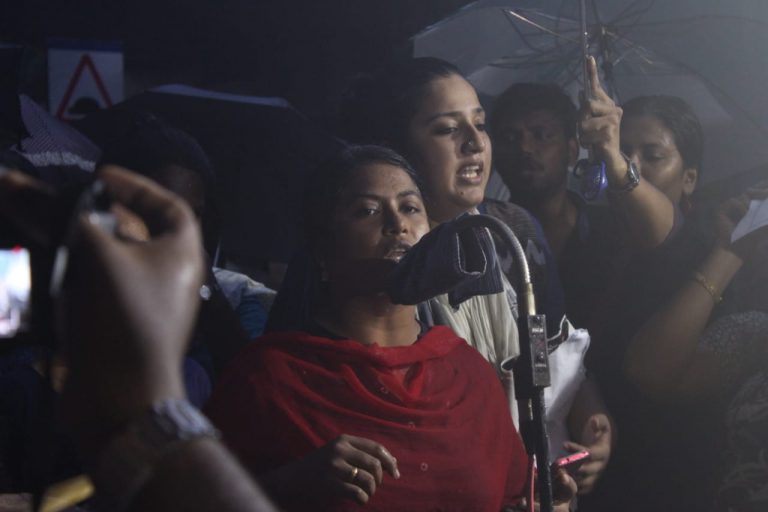 It was a protest done through art. Several art forms had been employed – paraiyattam, naadhaswaram, thavil and silambattam. This was preceded by powerful chants of "aanadhikkam ozhiga" (down with male domination), "paarpaniyam ozhiga" (down with Brahmanism) and followed by equally strong speeches.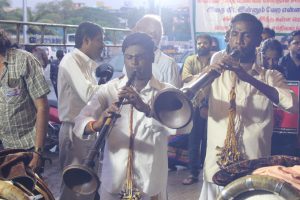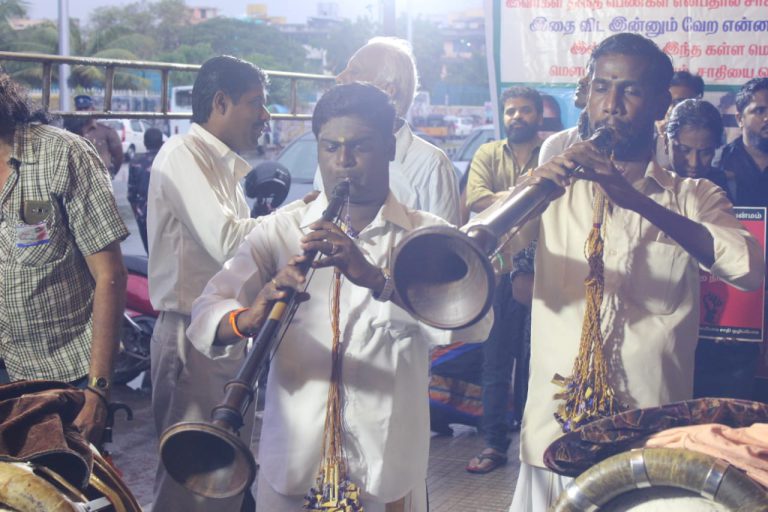 Radhika Ganesh, the founder of activist organisation Ek Potlee Ret Ki, said, "The accused, Dinesh Kumar, targeted Rajalakshmi's caste name before attacking her. Bringing these art forms together is these communities' way of asserting their identity while expressing the rage they feel towards what's happening."
---
Photography credits to Subatini Santhiya