More often than not, a movie with women, about women, and their problems becomes a movie about celebrating a man who saves them. It is important to change the palate by putting new men out there who support women as humans and not as a cause that they should support. The narratives should let women save themselves from their suffering and portray them as capable as any man.
2006 was a breakthrough year for Indian cinema with Rang De Basanti, kick-starting a youthful revolution, Omkara and Gangster with their nuanced story lines and many such movies. However, it was also the year a gem found its home and a large audience – Dor. A movie that single-handedly cultivated feminism by exploring the lives of two women who support each other on a roller coaster called life. Originally a Malayalam movie titled Perumazhakalam, Dor is a remake of the same.
The narratives should let women save themselves from their suffering and portray them as capable as any man.
One could say that there have been movies about solid female friendships, but what makes Dor truly genuine is its simplicity and the rooted depiction of what societal ordeals can lead to and how a woman navigates her life through all this with her own moral map.
Dor at its very core is a film about two lives intertwined by a single incident, that hold these two lives at opposite ends. Ayesha Takia (Meera) and Gul Panag (Zeenat) are two women different in their geographical location, culture, and lifestyle are put into the same cup of loss and stirred together.
Meera loses her husband (Shankar) in an accident in Saudi Arabia for which Zeenat's husband (Amir) is charged with and if found guilty, he will get the death sentence. Now according to the law of Saudi Arabia, the only way Zeenat can save her husband is if the widow of Shankar, condones Amir by signing a document. This leads to Zeenat measuring a distance of several kilometers to meet Meera and ask for her husband's fate and let her know that the death of Shankar was not a predetermined intention but an accident.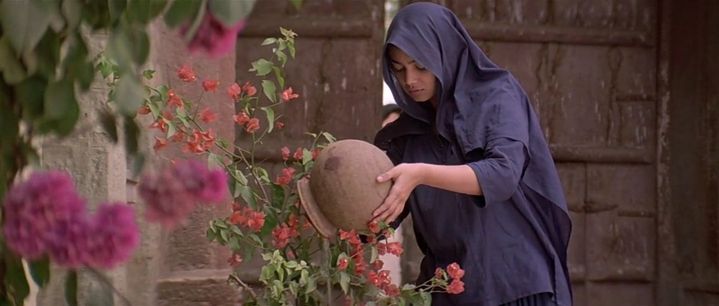 Nagesh Kukunoor, the director of the movie does not shy away from portraying these two women in their true spirit and in their own fabric as humans. He draws a parallel between two lives that are so different and yet the emotion is so similar.

In the deep sand dunes and rich culture of Rajasthan, Meera is made to shift from a life she lived as a married woman to a life she now has to live as a widow. Her life now comes in a single color and multiple restrictions.
On the other end of the spectrum is Zeenat, who lives by her own choices, makes her own decisions and finds her wings. Mostly, a woman is made to live a life that a society decides for her and if she wishes to live one that is her own, she is made to question her own standards. However, Zeenat is unapologetic in her way of living. Zeenat's courage to take charge of finding Meera and charting out her way through the eyes of the society was refreshing as it break frees from the same old journey of man saving the world, its woman, his nation and what not!
But in no way does Kukunoor make you want to judge Meera for not standing up for herself because the conditioning is so deep, you are bound to empathise with her life. The movie very beautifully portrays moments that Meera steals for herself by dancing to "Keh do na, keh do na" and "Kajra re". It only shows that the society can change the color of clothes you wear, squeeze the living life out of your immediate physical environment, but what it cannot do is separate the spirit of life from an individual.
Dor also flashes a strong remark on how the life of a woman is dictated by her marital status. The luxury comes from living a married life but a woman is left at the mercy of her family to decide her fate if she is a widow. Either way, a woman is made incapable of living her life on her own terms. Similarly, women are forced to feel sad and unfortunate about losing their partners beyond their emotional capacity and that they are incomplete without a husband.
Also read: How Nathicharami Tries To Explain Female Sexuality Through Mansplaining
The movie draws its strength from different sources, one of which is an empathetic widowed grandmother who is left unrecognised in the past. In a scene between the grandmother and Meera, one can see how much the grandmother wished to take charge of her life and wanted to ensure that Meera did not live the same fate. We find this woman in a framework where there are women who are affirming the patriarchal standards like Meera's mother-in-law.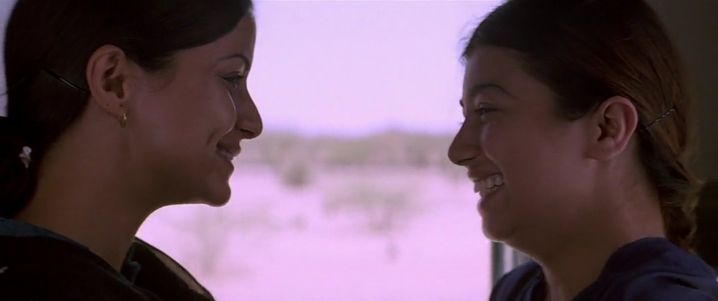 As the movies proceeds, one can almost feel the secure friendship Zeenat and Meera are bound in. A series of confrontations and truths are all a part of the movie's discourse but what stays at the end is a friendship that is fostered in the grounds of self love, humanity and shared suffering. Dor through its observations can make you feel that home is not four walls but a place where the endless thirst for belonging ends.
Also read: Film Review: Parched, Of Women Thirsting For More
The lives of Zeenat and Meera are placed in a rural setting where these are viewed from a realistic and believable lens. The last scene of Dor is that of becoming. It makes you want to run and catch hold of a hand that does not belong to a Raj but a Zeenat who is a true friend.

---
Featured image source: Scoop Whoop