Editor's Note: FII's #MoodOfTheMonth for February 2023 is Love In Post Modern India. We invite submissions on this theme throughout the month. If you would like to contribute, kindly refer to our submission guidelines and email your articles to shahinda@feminisminindia.com
---
In 2019, the popular condom brand, Durex, had shocked us by revealing the results of a study conducted by them in 2017. The study showed that around 70% of Indian women did not have an orgasm every time they engaged in sexual activities with their male partners. This further led the company to start the #ComeTogether campaign in order to address orgasm inequality in India. Besides numerous activists joining the movement, multiple health professionals, psychologists, and academicians among others also decided to delve deeper into why inequality existed in the first place. However, even though this issue gained attention only after the statistics were disclosed, certain discussions surrounding orgasms experienced by cisgender women had been taking place much before. 
Around six years before the start of the #ComeTogether campaign, Love Matters had conducted interviews with Indian AFABs (assigned female at birth) to understand their thoughts on orgasm. Most of them had categorically stated that they were unable to climax through penetrative intercourse and preferred oral or manual sex instead.
Also read: Ever Heard About The Orgasm Gap?
They had also added that clitoral stimulation worked much better for them as compared to vaginal stimulation. Such interviews, nonetheless, were extremely rare as were people coming forward and sharing their personal narratives. In fact, inequality in heterosexual intercourse, despite having been pointed out by a few scholars in their research, was not treated as an important issue.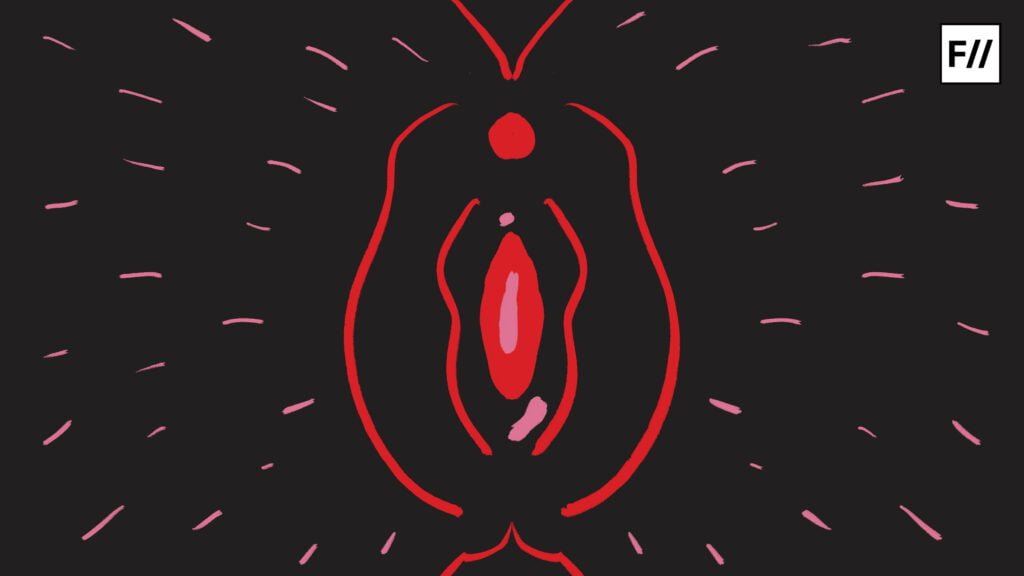 Katherine Twamley was one such researcher who wrote about the previously mentioned matter. In 2012, she conducted a study on Indian couples in India and the UK. In her writing, Twamley quoted Janet Holland to explain that the definition of heterosexual sex within South Asian communities was extremely "male-oriented" which often led to the subordination of the female partners in heterosexual relationships. She went on to point out that even the notion of sexual intimacy was unequal with these relationships being highly undemocratic when it came to the two partners. 
The reason behind the sexual relations not being democratic and Indian women not prioritising their own pleasure was elucidated in an article by Debjani Arora in 2016. She mentioned that Indian women, from a very young age, were made to internalise the fact that sexual intercourse was solely meant to please men. Moreover, most women were unaware of how orgasms could be achieved through the nipple or clitoral stimulation because they believed vaginal penetration was the only sexual activity that could be carried out between them and their male partners. Both Twamley and Arora emphasised women equating sex to emotional intimacy and the lack of equality in heterosexual relations stopping them from voicing their sexual desires.
While Twamley and Arora focused on the impact that Indian culture had on women's orgasms, Zeena Baria, in her writing, talked about Seema Hingorany's psychological analysis of women not being able to climax. She stated that the absence of knowledge about safe sex practices due to inadequate education about the same often caused women to not view sex as an enjoyable part of their relationships. Alongside that, the stigmas attached to sexual intercourse led them to view sex as a shameful act instead of one that was meant for pleasure. Not only did this stop women from being open about their physical needs but even resulted in some of them developing female orgasmic disorders.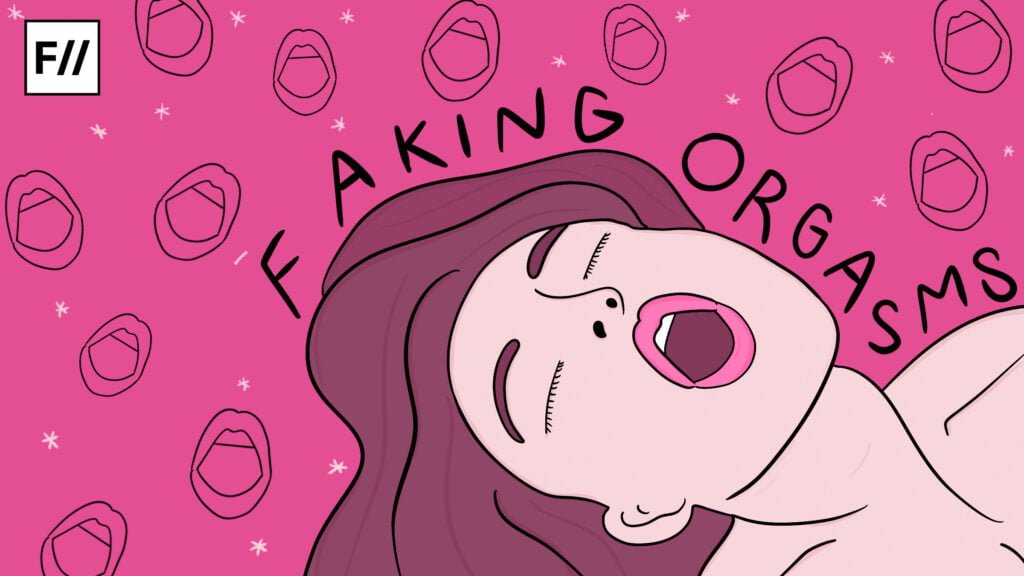 The thoughts shared by Baria and Hingorany and the ones mentioned prior to them were about Indian women as a collective group and focused very little on individual experiences. This shows how even Indian women found it difficult to come forward and share their narratives. In 2016, however, Farrah Qader wrote about her personal quest for orgasm. "Our sanskaars teach us that women are expected to be givers in bed," exclaimed Qader. She went on to reveal how she would get abused by men when she requested them to perform oral sex on her after performing it on them. One of the excuses given to her, as she stated, was, "Aaj Mangalwaar hai!" (Today is Tuesday). Qader continues to be one among many who are unable to orgasm through penetrative sex and require oral or manual stimulation. 
Also read: Why This Orgasm Gap Between Men And Women?
The sharing of personal narratives like Qader's had become more frequent by 2017. An example of the same could be found in Apurv Nagpal's write-up for Hindustan Times, published in 2018. In that, Nagpal talked about 11 Indian women after co-authoring a book featuring eighteen other similar yet distinct narratives. All 11 of them tried hard to bust common myths about women not being able to orgasm and sex being an activity centred primarily around men. Some even voiced their frustrations with the Indian education system for solely focusing on the science of sex instead of the activity itself. Many also disclosed how upset they felt when their partners were unable to make them orgasm during intercourse while climaxing themselves. Yet, most of them highlighted that female sexuality and their desires were as important and strong as men's. 
The aforementioned research articles and write-ups were all published prior to Durex divulging the facts of its study. The #ComeTogether campaign opened up a conversation about why Indian women had been faking orgasms altogether. The Swaddle, while talking about a research paper written in 2014, reported the six main reasons behind that. The factors that The Swaddle emphasised were: 
"…they want to make their partner feel good; faking it turns them on; they are insecure or afraid; they want to make the sex stop; they are embarrassed or self-conscious; or they are worried they can't orgasm."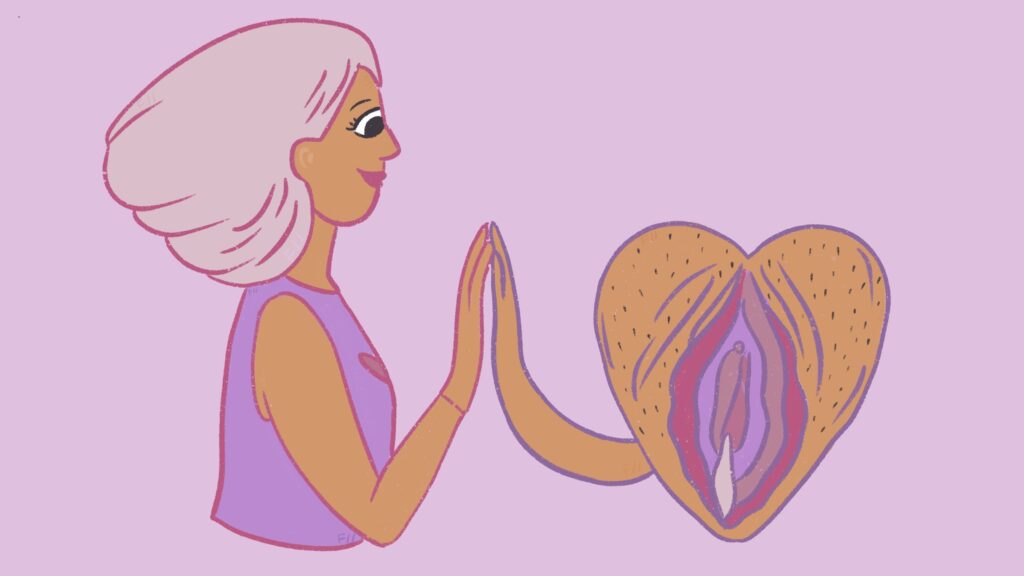 Most of the reasons mentioned here are similar to the ones Twamley, Arora and Baria had written about in their papers and articles. It must be understood that the insecurities, embarrassment and self-doubt that The Swaddle stated can be seen as a result of the patriarchal conditioning which makes Indian women prioritise the pleasure of their partners instead of their own. 
A year after the start of the campaign, Debarati Chakraborty wrote an article for HuffPost about why Indian women are not able to orgasm with men. Chakraborty's basic argument was about penetrative sex being overrated and masturbation being underrated. The Indian women whose accounts were included in the publication all stressed penetrative sex feeling like a mundane activity and them requiring foreplay and oral stimulation to orgasm. Additionally, numerous women also refused to masturbate due to female masturbation being viewed as a taboo. Masturbation, according to Chakraborty's sources, was important in order to climax. 
It has been almost four years since Indian society was made aware of the extremely high gender gap in orgasms. Even though heterosexual relationships — be it serious or casual — in metropolitan cities are becoming more democratic for the ones involved, open conversations surrounding the orgasms of women are still very limited in number. Despite how much the urban Indian community has progressed and moved forward, there are still innumerable cisgender and heterosexual men who are not aware of what clitoral stimulation is and how their partners can benefit from the same. This brings us back to the question of whether or not heterosexual intercourse, in the current day and age, can be viewed as a reciprocal exchange benefitting all parties equally.
Also read: The Orgasm Gap: How Body Shaming Affects Women's Sexual Experiences
---