Editor's Note: FII's #MoodOfTheMonth for February 2023 is Love In Post Modern India. We invite submissions on this theme throughout the month. If you would like to contribute, kindly refer to our submission guidelines and email your articles to shahinda@feminisminindia.com
---
Over the years, the dating culture has evolved. The use of online dating apps and websites expanded in India to connect people from different backgrounds, and cultures and to find potential partners. However, cultural intermixing, pre-marital relationships and casual dating are generally discouraged among Indian parents for the reason of the rise in western influence and the fast act of making relationships. Since the outbreak of the covid pandemic, the increased use of social media and dating apps has become a trend in the digital platform.
Unlike the traditional form of relationships such as letter writing, face-to-face interaction, and outing the process of finding romantic partners through dating apps and websites has shifted to virtual dating, video calls, constant messaging, and others. However, the online world of dating and long-distance relationships has its risks and can jeopardise the safety of connecting strangers. It is the fear of safety measures that lack the awareness of dating culture among individuals. 
Amid Indian parents, the culture of finding an intimate partner through the medium of the internet is a bizarre concept. For many, the response to dating in India varies depending on the individual, family background, traditional values, religious beliefs, and many others. Today, following certain the idea of post-modern love, understanding the reality of gender intersectionality, indiscrimination of class, caste, and religion among youth, urban populations, and many open-minded individuals, exploring new forms of relationships including dating and live-in relationships are becoming and changing the societal notions around love and partnership. 
Love in hyperreality
In postmodernism, hyperreality is the new form of technological mediation of experience, defined by the Stanford Dictionary. It is the idea that through the influence of social media and virtual communication, hyperreality creates an unrealistic and artificial perception of love. In addition, it results in people the distorted expectations and experiences of love such as what films, tv shows, and others portray. It can lead to disappointment in real-time romantic relationships.
Rather than experiencing genuine and intimate emotions and real-life instances, hyperreality is an inability of consciousness to differentiate reality from the simulation of reality virtually in a technologically advanced world. Criticisms wrap up the notion that online dating is not real. It is a virtual simulation of reality, for instance, posting the best photos on social media, promoting aesthetics, and perfectionism. The same as that of the advertisements that circulate on the internet. The use of artificial ice cubes for coke, fake plastic-looking cheese in a burger, and many others in advertisements. The virtual medium exaggerates and pretends to create false realism in memory.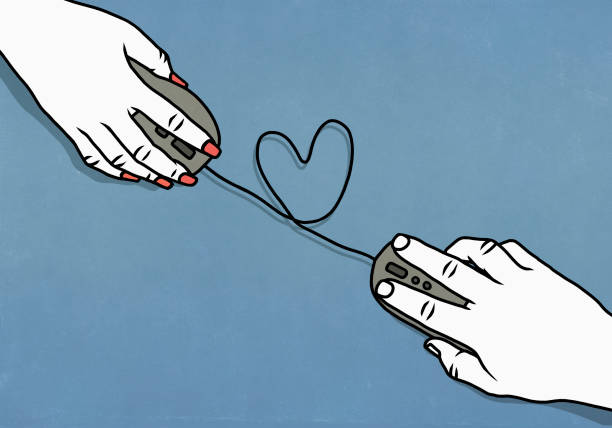 A study conducted by Sinoj Antony and Ishfaq Ahmad Tramboo on Hyperreality in Media and Literature: An Overview of Jean Baudrillard's Simulacra and Simulation notes, hyperreality according to Baudrillard, a French sociologist, and philosopher in cultural studies. He is best known for his analyses of media, contemporary culture, and technological communication, as formulation of concepts such as hyperreality. Hyperreality is a fabricated reality. It limits human participation in the world as a consumer. Identifying the criticisms of postmodernism hyperreality is certainly considered a simulation, that is copy or imitation that substitutes reality.
Countercriticising the argument that hyper reality is fake and not so real it is important to note the influence of hyperreality in postmodern society. It can also have negative impacts. However, possesses potential positives. When hyperreality is liable for the reason that it is counterfeiting reality as well as losing the authenticity of real life, it provides a form of temporary escapism from mind-numbing reality. Rather hyperreality offers an interruption from the ordinary lifecycle. Serve as a source of fulfilment. Creating a sense of excitement, pleasure, and happiness over the tedious living. It acts as an outsource in understanding diversity and builds an alternative reality virtually. Hyperreality produces the consciousness of several social conjectures to maintain stability between fiction and non-fiction.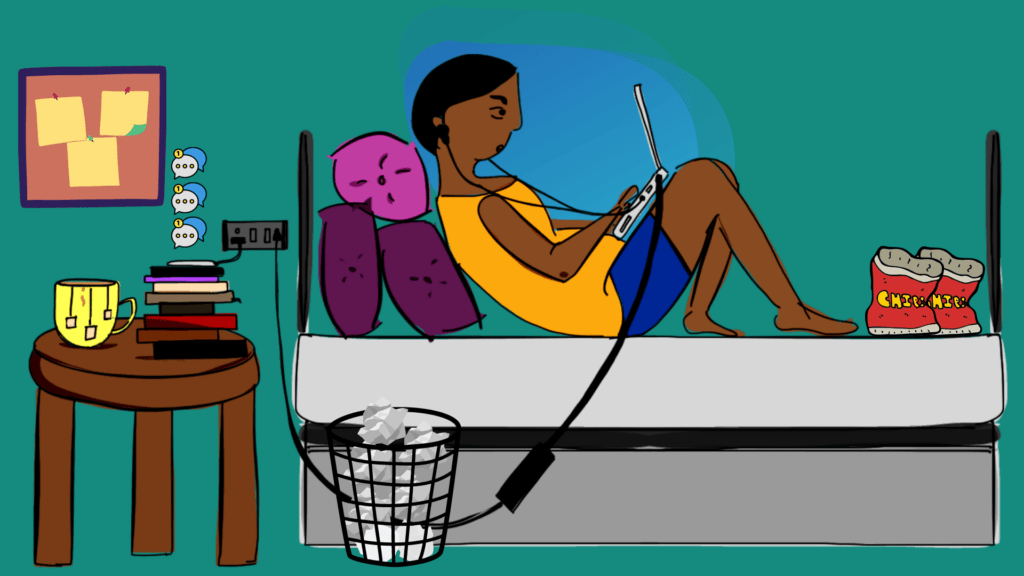 Today the impact of ChatGPT, the introduction of AR/VR lens, virtual mapping Etc, accessing reality has become an easy source through artificial intelligence. For instance, the increased use of zoom, google meet, skype, and others in producing reality through the virtual medium for communication face-to-face. Moreover, apps such as Rave, are popularised for their effective watch party with our loved ones. The main focus is to feature a fast-paced cultural space to blend music, art, movies, and tv shows. The idea is to bring people together.
The recent introduction of a blend in Spotify allows users to mix their playlists and music preferences and listen together virtually. It creates a simulated, three-dimensional environment in that, a person can interact using headphones or other sensory inputs and escape reality and experience virtuality.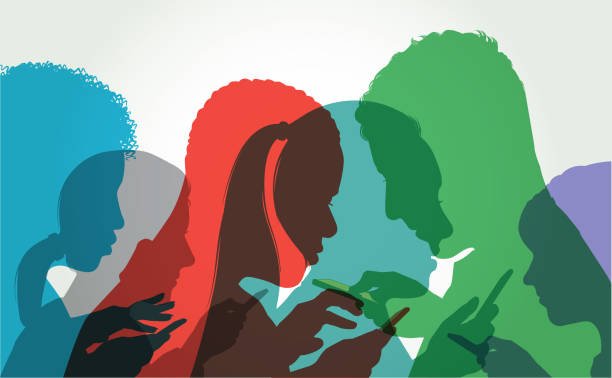 Similarly, dating apps such as Tinder, Bumble, and others provide a convenient and easily accessible form of connection to express and experience friendship, love, and partnership without the difficulties and real-life challenges in relationships. Yet, virtual reality and AI have their limitations and safety concerns. It is the liability of users to perform without harm.
Exploring and experiencing 
In India, about 38 per cent of consumers admitted having used online dating apps at some point in their lives. Eight per cent of women and 13 per cent of men in India have dating apps on their devices. After the covid pandemic, dating apps had a substantial impact worldwide. Lockdowns, quarantine days, and social distancing increased the standards of connecting people with the use of dating sites and apps. Various research suggests that there is a diverse number of ways in which people use dating apps than the major reason to meet new people and form intimate relationships.
The Indian Express notes, Tinder is the Future of Dating. There is an increased use of Tinder by Gen Zs, who are between the age of 18-25. Gen Zs form the highest user base on dating platforms. Digital dates become a large part of the youth culture. It is a new normal and a source to connect, explore, and experience new people online.
For instance, a situationship concerns two people entering a romantic relationship out of genuine and honest interest between two. It results from living proximity due to certain circumstances. On the other hand, breadcrumbing is an act of being flirtatious, non-committal social communication to bait a romantic relationship effortlessly, depending on individual preference and dating goals.
Online dating further includes location-based dating that involves using apps or websites that match users based on their proximity. Other such as mobile dating designed using a mobile device to quickly connect each other from anywhere at any time. Dating can be stereotypical in the Indian context for various reasons of gender roles, societal norms, traditions, values, and expectations. However, prejudice limits and construct hindrances in the dating process. It is important to challenge and question to prioritise dating experiences with open-mindedness. 
According to the dating platform QuackQuack, the platform has witnessed a 12% increase in female users in 2020. It signifies that more women are comfortable using dating apps today. Despite dating culture being immensely involved, the drawbacks to online dating include the lack of success, unwanted sexual texting, and the risk of people misrepresenting individuals.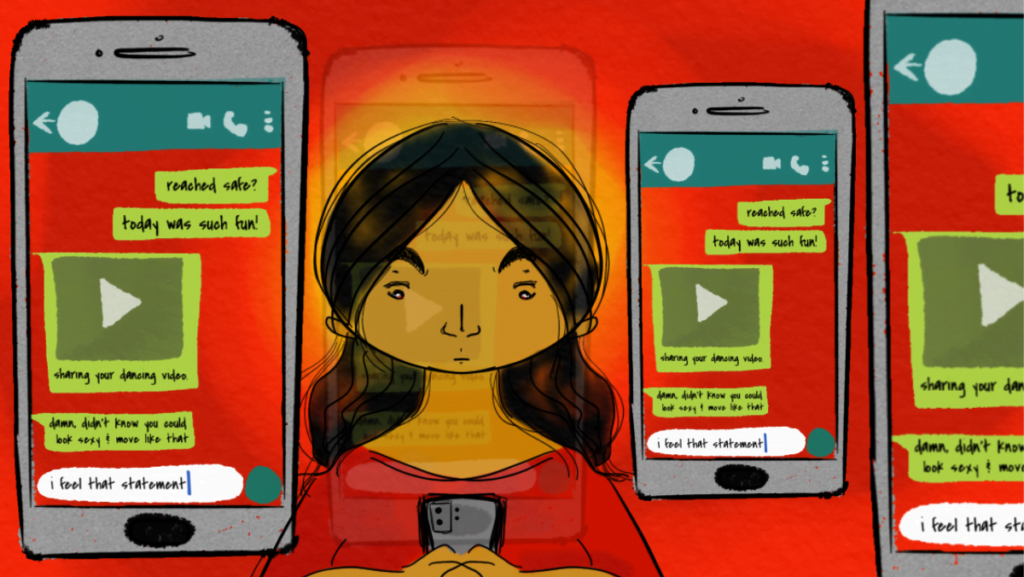 Nonetheless, real-time dating and relationships have been successful till now. The condition for choosing the right one is significant. There is no rush in dating culture or to imitate the process others follow. The patience finding the best match would take time. However, it is normal having a long, virtual conversation, texting, sharing music, and memes with your match than promptly being into a long-term relationship or forming serious plans, not having a transparent idea about the person. 
Virtual reality is the new reality
While virtual reality technology has been around for decades, it has increased in popularity and usage now. Dating websites and apps are jumping into the digital space and involving dating, and relationships among youngsters. Finding an intimate relationship through dating apps is fast furthering. The trend is finding perfect partners or friends through online mediums.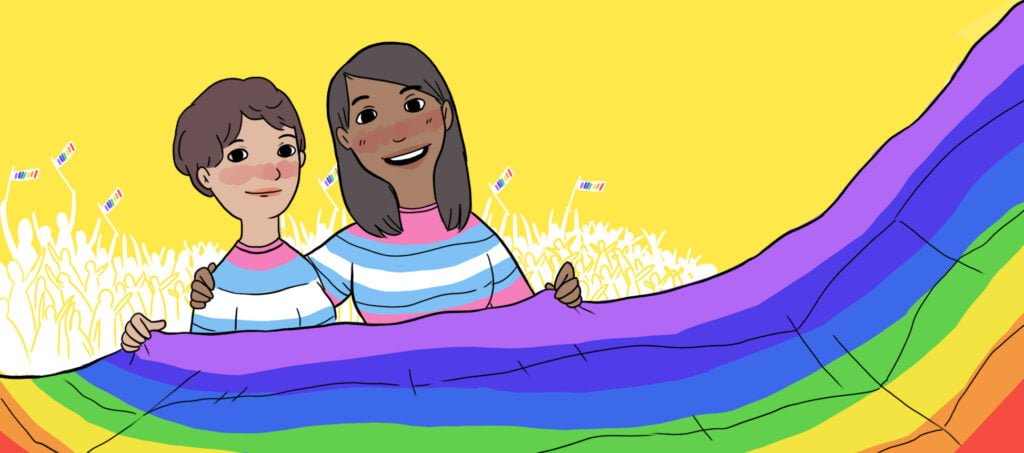 Dating culture provides a convenient platform for individuals to connect with others. The possibility to form an intimate relationship through dating apps is increasingly common in this digital era. It has the viable potential to develop long-lasting and distant relationships. The obscurity and convenience of dating apps construct an easier way to communicate with individuals. Likewise, trustworthiness and open-mindedness with the partners are eventually, able to ensure optimistic as well as intimate experiences through dating apps.
---