With the recent conclusion of the 19th Asian Games that took place in Hangzhou, India garnered a lot of media attention for the numbers of medals we won. Out of the 107 medals (which in itself is a first-time record), 52 were won by men, 46 by women and the rest in mixed events. The fact that the gap between the number of medals won by men and women was so narrow was lauded as a mark of progress India has made in gender equality. With the Olympics looming over us next year, this is a good opportunity to take a closer look at the state of women's sports in India.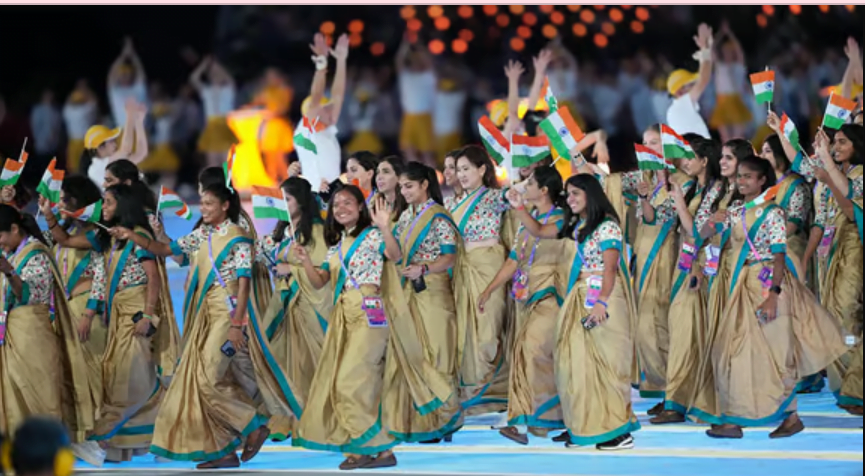 Sports is a deeply gendered institution; male athletes continue to receive the majority of resources, funding, and media attention, despite the fact that female athletes undoubtedly have more chances than they had fifty years ago. Despite recent substantial changes in the landscape of women's sport, cultural hurdles, prejudices, and expectations still limit women's involvement and experiences in sports.
Regardless of their skill level, female athletes confront difficult challenges due to comparisons with the masculine standard of what is "right," and "normal," in sports; they are still largely governed by the norms, behaviors, and attitudes of men.
Disparity in the resources and funding for women athletes
Shriya Roy, a multimedia journalist with an interest in sports and gender says that while the recent medal tally in the Asian Games is cause to celebrate, there's still a lot of things that get swept under the carpet in women's sports in India. She talks about how women athletes are simply not given the resources and funding they deserve and how there's a notion that they can only get these things if they are exceptional and can win a medal. Athletes' education and training shouldn't hinge on their ability to win a medal alone.
Avani Sabade, who was the first ever Indian women's Rugby team captain mentioned to FII, "If sports is to have a good impact on health in general, in addition to the other positive contributions of sports that are popularly highlighted, grassroots development is just as important." She also thinks there is constant progress happening with funding for women's sports.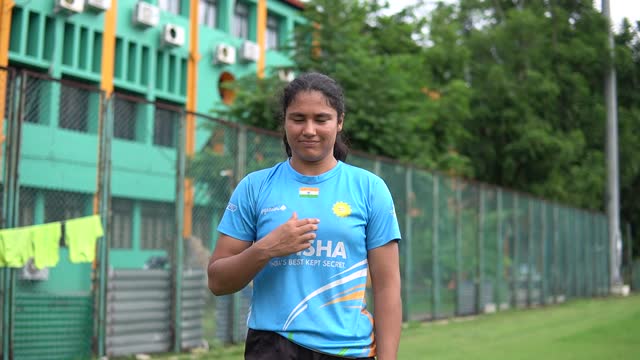 Sabade highlighted how the Odisha government has professionalised rugby in India which in turn, increases visibility and funding. She says there are also important CSR-based NGOs, institutes, sports-for-good initiatives contributing to sports. This is another important development, for growing the sporting ecosystem at the grassroots as well as high-performance level.
While things are looking up, there is still a severe lack of female representation in the administrator and coach levels in any given sport in India. Roy stands firm that this is a systematic change that we should work towards because having women in such positions of power will immediately put female athletes in focus and gain them access to the resources and funding they need.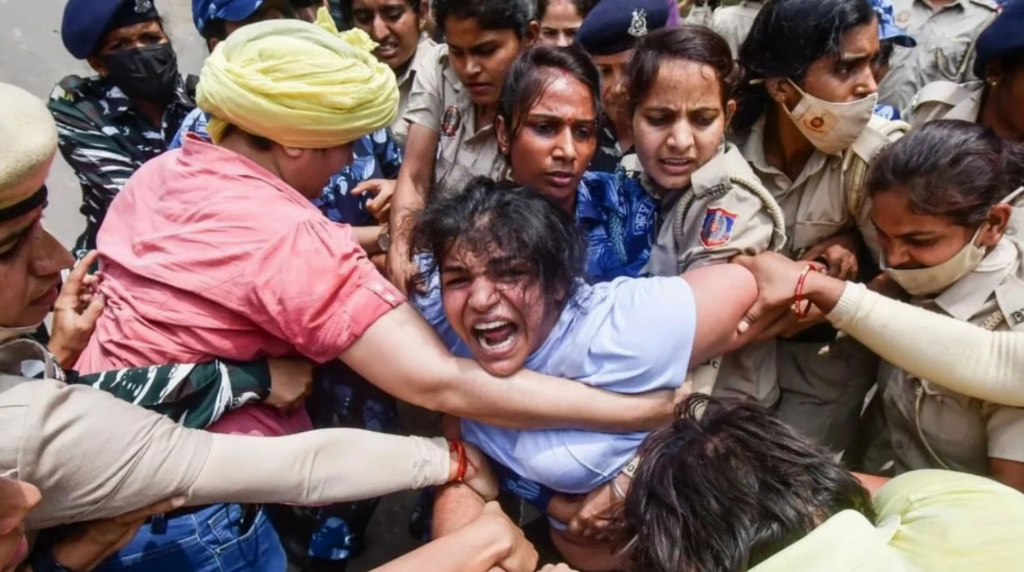 In addition to that, it will also help address the harassment (verbal or otherwise) women athletes go through on the daily. 'We have seen the wrestlers' protest and also investigative pieces on sexual harassment in women's cricket. Still, there's no action being taken against the perpetrators or we don't even know that such a thing is happening until we read an article about it,' Roy states further.
Media coverage for women's sports
The media's coverage of women's sports is equally skewed. Gender stereotypes are reinforced by media portrayals of women's sports and athletes. The media frequently portrays female athletes as women first and athletes second. In addition to that, there's also a lack of recognition for women's achievements in sports.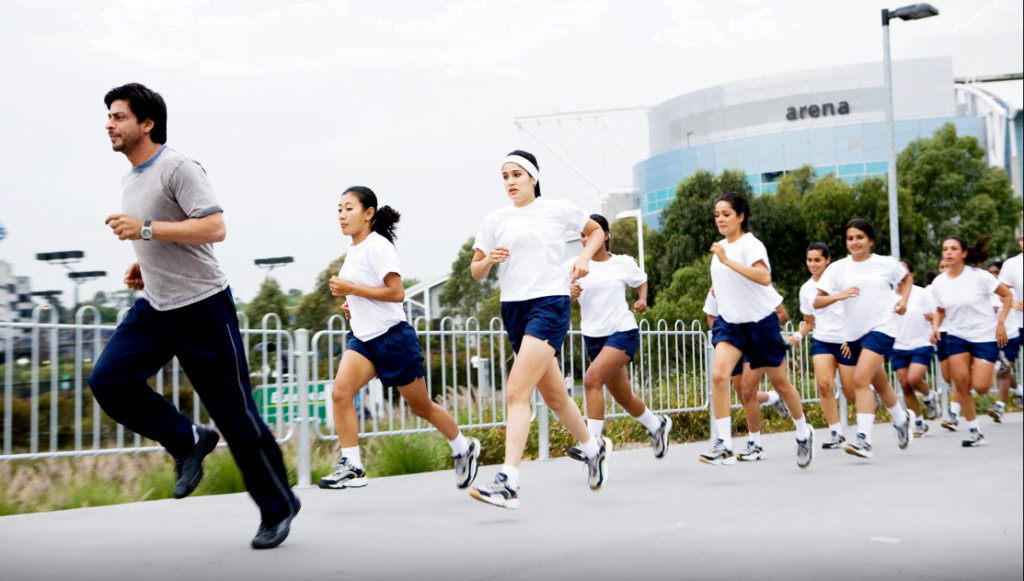 Inbaayini Anbarasan, who is an avid sports fan and a journalism student said to FII, 'When we talk about sports, we just completely erase women setting records like it's not that big a deal almost. I think that really comes down to the fact that we refuse to recognise that women are also able to set these big records and we still think of sports as a male domain.'
Shriya Roy also discusses how women's sports is always at a disadvantage compared to men's sports when it comes to scheduling and broadcasting of games. Men's sports are oftentimes given prime time television slots while women's sports are afforded no such privilege. However, with the rise of social media and the long-term effect of mainstream films like Chak De India! Mary Kom and Dangal's media support is slowly but surely on the rise for women's sports.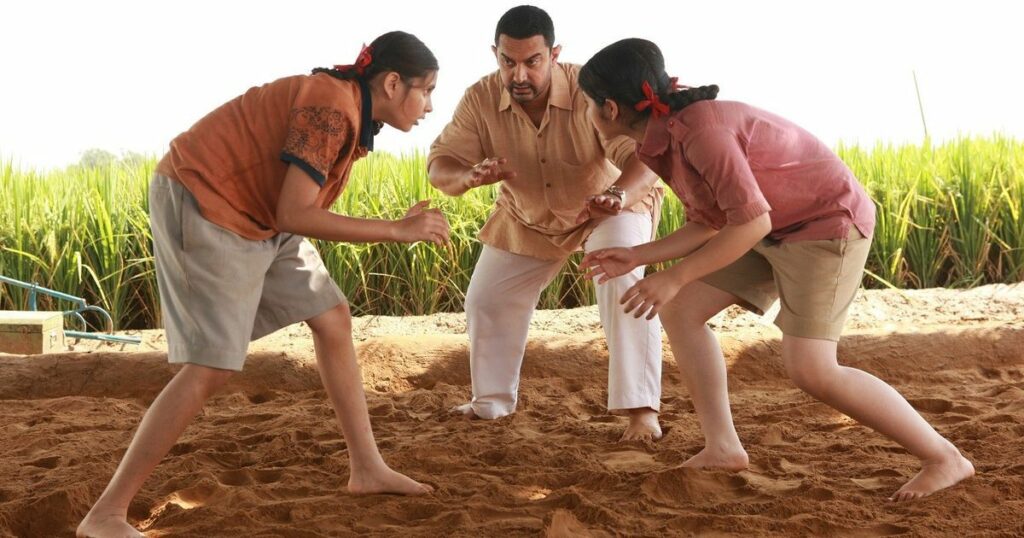 In fact, Avani Sabade credits the Chak De India! phenomenon and the awareness and excitement it created for women's sports as one of the factors that was beneficial to the growth of women's rugby in India.
India's doing slightly better in terms of media coverage of women's sports (cricket, for example) compared to other countries but it's still nowhere near perfect. Thus, if the entertainment industry and the newsrooms were to work in tandem to create more of a focus on women's sports in an unbiased way, this could turn into a great way to help empower women in India.
The task ahead
Historically, women have been deemed the weaker sex and arenas of physical expression like sports have largely been denied to them. However, it's long past time that we look beyond such archaic views today. There are definitely challenges to women entering the public sphere through sports, but it's important that they do so.
To put it in perspective, Inbaayini Anbarasan points out how the same excuses that were used to hold women back from getting education (no safety, menstruation, etc) are being used to hold women back from participating in sports. India is a better society today for educating its women and the same will be true for sports in the long run.
Avani Sabade, as a professional rugby player for over a decade, says that navigating her own gender as an athlete is not easy at all and gender stereotypes also act as a serious barrier while she's mentoring young athletes. She says she's been labelled unfeminine, explicitly or subtly by many people. 'I tend to get extreme reactions about women's rugby and my role in it. It is either complete disbelief and then belittling all the achievements. Or, the curious ones with genuine interest and pride. The task ahead is to get a balance of both these types of views,' says Sabade.
India's achievements in the Asian Games are definitely a marker of progress and cause to celebrate but at the same time, it's important to recognise that we still have a lot of work to do. There's still no female representation at the top-levels in sports boards and organsations and there's also no substantial research on women athletes (like their retention and drop-out rates and the causes for it).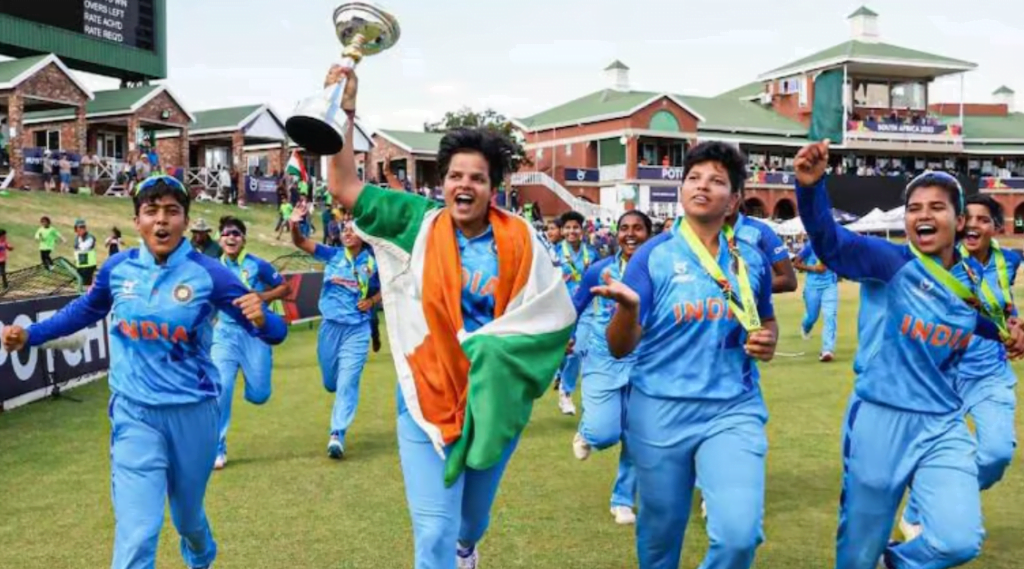 Women's cricket just recently gained equal pay and the goal is to make that the norm across all sports. Furthermore, the ultimate goal is to create a sports ecosystem where women are empowered and their professional and commercial successes are on par with their male counterparts. Women's sports definitely has a bright future in India, but only if we play it right.
---