Women everywhere in the world have done wonders unexpected from them due to the patriarchy which seeps deep within our society. They have to deal with numerous gender stereotypes which come as an obstacle in the way of their dreams. Women are quite commonly regarded as inferior and physically weaker to men.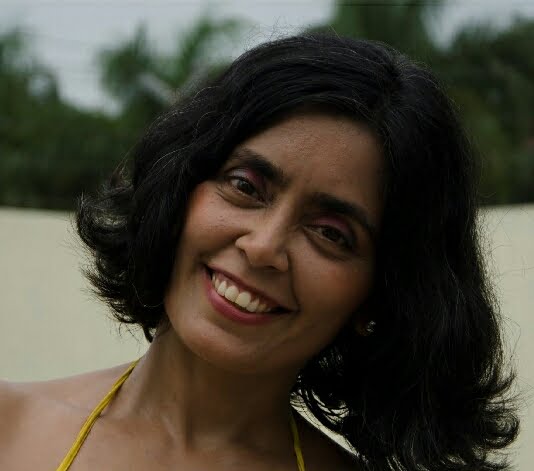 This stereotype prevails heavily in the Indian forces, where women are found to be in alarmingly low numbers, as opposed to men. Dr. Seema Rao is one such person to have broken these stereotypes by being India's first and only woman commando trainer. She has specialised in closed quarter battle (CBQ) and has trained various armed forces for 20 years. She is rightly known as India's Wonder Woman.
Early Life
Born in a patriotic setting, her father, Professor Ramakant Sinari, was a freedom fighter. Inspired by him, Dr. Seema Rao was also ambitious to serve her country. While talking about her childhood days she states, "As a child in school I was weak and dominated, bullied around, and I wanted to change that." Her hard childhood motivated her to become what she is today.
Also read: Are Women Being Systematically Excluded From The Sectors Of Armed Forces?
Growing up, she became a certified doctor and also pursued MBA in crisis management. She married Dr. Deepak Rao, who later received the honorary rank of Major by the President of India. Dr. Seema Rao learnt martial arts from her husband who she considered as "her friend, teacher and confidant."
She has specialised in closed quarter battle (CBQ) and has trained various armed forces for 20 years.
She went on to train in combat, military martial arts, Krav Maga and mixed martial arts. She attained the black belt in taekwondo at the age of 20. She also trained in Jeet Kune Do under Richard Bustillo, a student of the iconic martial artist Bruce Lee. She went on to become the senior most and highest ranked instructor in Jeet Kone Do. She also took courses in sailing and yatchmanship, and mountaineering, learnt scuba diving and skydiving to become an expert commando. She also was an HMI medallist in rock climbing and a finalist of Mrs. India World pageant.
Career
She, along with her husband, conducted various training programmes in unarmed and armed combat and shooting for the police, armed police, state police, para-military, armed forces, Special Forces as well as the esteemed National Security Guard's Black Cats Commandos. They also created the DARE (Defence against Rape and Eve teasing) programme for women to deal with offenses like sexual harassment, sexual assault, stalking and rape.
Apart from being a spectacularly strong woman Dr. Seema Rao also displayed her creativity by directing, writing, editing, her movie titled Hathapayi, bringing reality action and mixed martial to the silver screen. She also produced the music and lent her voice for the movie soundtrack. The movie remained unreleased but won the prestigious Dadasaheb Phalke Film Festival Jury award for 2015. She has also authored and co-authored multiple books on combat training.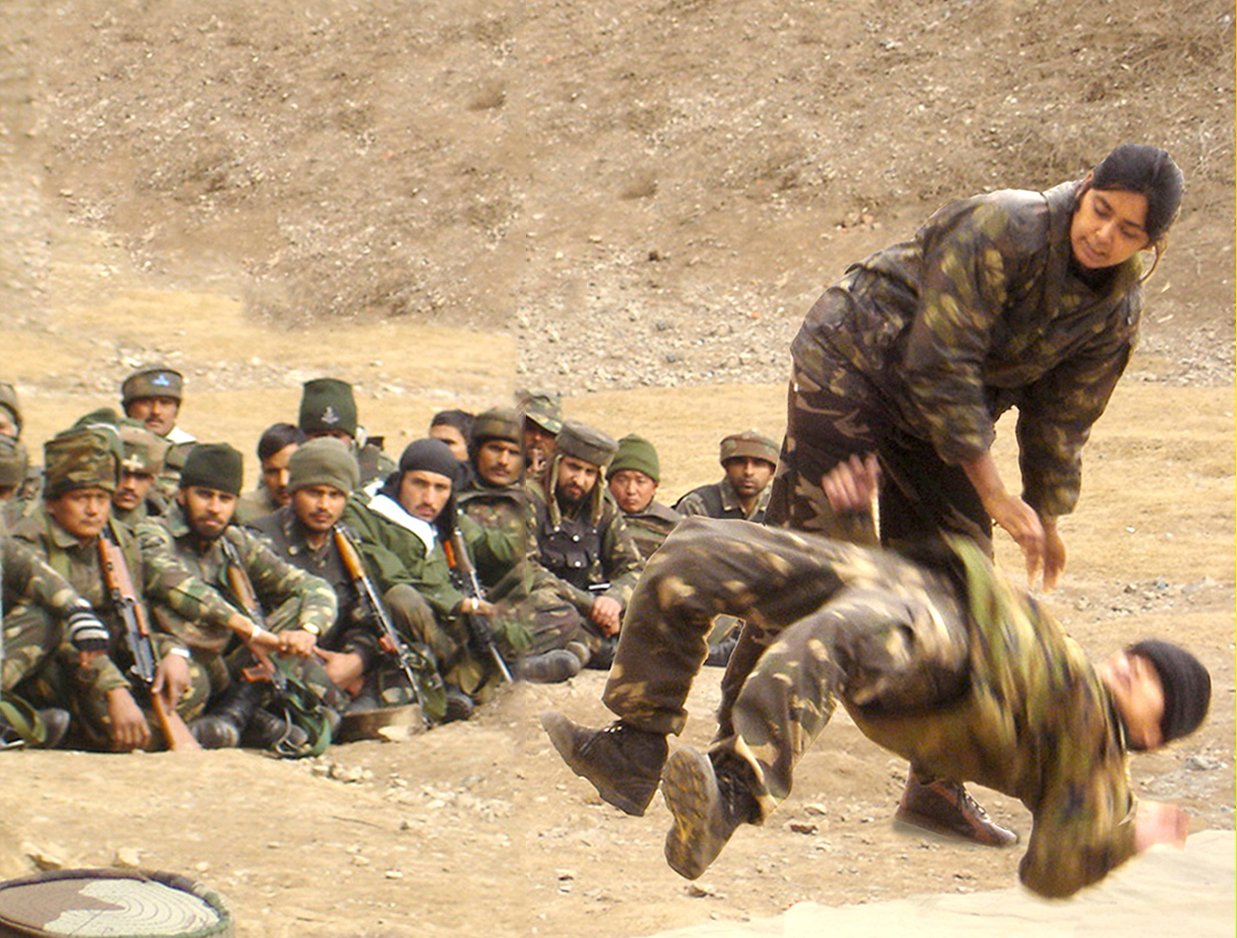 Her achievements are countless, but the path which led to them was not so easy. There were many instances in her life when she felt defeated and hopeless. She suffered a severe head injury which resulted in amnesia; she could remember nothing but her husband. She also suffered a vertebral fracture when she fell on her back which took her six months to recover from.
An Inspiration To Women
As an ardent believer of women empowerment, she adopted a girl child who is now 25 years of age. "I have willingly given up having my own biological child due to the physical demands of my work but I have not once regretted it." Her daughter, Dr. Komal Rao has recently become the world's only woman to defeat a male opponent in a cage fight during a Mixed Martial Arts tournament.
Dr. Seema Rao is an example of the epitome of a woman's emotional, mental and physical strength. She shows all women that there is no obstacle capable of hindering their dreams and living lives fearlessly.
"The fight is on. And I'm doing a good job, fighting with men half my age and twice my weight and knocking them down."
She says, "As along as a person is alive, he [or she] will face fears in different forms and different phases of his [or her] life. I am not fearless but I know how to handle my fears and manage to overcome them. The fear that I am currently dealing with is a fall in physical power and agility due to hitting 50. I deal with them on a day to day basis. The fight is on. And I'm doing a good job, fighting with men half my age and twice my weight and knocking them down. I still run 5 km twice a week and weight train thrice a week. I'm on a good diet and I think I'm in control now."
Women in army are constantly subjected to doubts and questions and are considered as liabilities. Women officers are still reluctant to lead male troops. They are still not sent on night duty or on ambush and in counter-insurgency areas. Many officers feel like women are not worthwhile their resources and time as they ultimately quit their jobs to start a marital life or have children. The drop-out rates of women officers have been quite high.
Not only there is a burden on women to fulfil their roles in domesticity but also there is certainly a lack of motivation and inspiration for women in army. There is a pattern of discouragement in the society for women to be physically strong, especially stronger than men.
Also read: India's First Women Fighter Pilots: Combat Roles Are Not Just For Men
For women who feel they are weak or are not good enough to join the army she states, "I think it's high time we women should contribute to our country's Forces by joining the Army. There is nothing like weakness. It is more imagined than real. There's nothing like being "not good enough". As long as you have the fire in your heart to do something, and walk on the path to achieve it, nothing can stop you. You can even rule the world, if you want to!"
References
1. Being Indian
2. Karate Black Belt India
3. Gulf News
4. Deccan Chronicle
5. Hindustan Times
---
Photography Credits: Seema Rao