Let's talk about a heavily tabooed yet extremely important topic, that is, toxic families.
When I accepted that I was getting tired of defending my feminism to people, I realized how healing it can be, how much comfort there is in this ideology.
Ismat Chughtai was one of those first few writers who challenged the exploitative patriarchal structures by writing about certain 'forbidden' topics that people chose to put under the carpets; topics that were precisely the 'question of silence.'
The video starts off somewhat positively, with Shivani admitting that feminism is "the revolution that the world has been waiting for". But then starts the downfall when Shivani confesses to being 'extremely confused' by feminism.
ऐसी सूरत में सलोनी की बात बेहद सटीक लगती है कि "जिंदगी एक ब्रा की तरह हैl" जिसमें न जाने कितनी बुराइयां ढकी हुई है। और जब आज के दौर की युवतियां उन्हें उघाड़ती है, तो समाज को शर्म अती है। तो क्यों न इस समाज को शर्मिंदा होने पर ही मजबूर किया जाए। सच में शर्म हमें नहीं, उन्हें आनी चाहिए।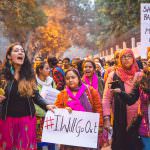 Crowds in hundreds gathered in about 30 cities and towns of India to come together for #IWillGoOut marches.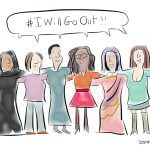 Women in India and USA are going on protest marches. Here's all that you need to know and march with them!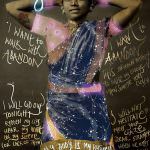 As women from a dozen cities prepare for a nation-wide march triggered by the appalling stories of mass molestation in Bengaluru, we protest not only the right of a woman to loiter in public, but also the impunity with which they are seen as "fair game" when they choose to own the streets. #IWillGoOut