Every year before the 23rd of February, the state authorities start getting inquisitive about the movement of residents of Kunan Poshpora, the village in...
"Feminists have no sense of humour" and other myths about feminism debunked!
भारत में स्त्री संघर्ष और स्त्री अधिकार के आन्दोलन को इसी रूप में स्वतंत्रता आन्दोलन के परिप्रेक्ष्य में देखने की आवश्यकता है|
Ladies and gentlemen, this is the women empowering serial- "Zindagi Gulzar hai"- a guide to middle class girls on how to achieve social mobility by remaining virginal and thus, marrying burger guys who can claim to deserve them after "being boys for most of their life".
आजकल लड़कियों के संदर्भ में कथित कुलीन लोगों में एक गाली- बिच और अपने देसी समाज में कुतिया के इस्तेमाल का चलन तेजी से बढ़ा है।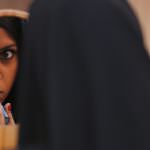 Lipstick Under My Burkha was banned for being displaying lady-oriented fantasies. Now is a good time to revisit the CBFC Chairman's films of yore.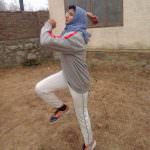 Iqra Rasool has defied society's opposition to being a sportswoman. This year she hopes to lead J&K in the nationals for the 5th time.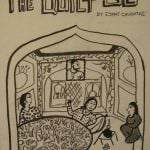 These six Indian Muslim feminists believed in providing equal rights and representation to the women in India.