Cervical cancer is the number 1 cancer to affect Indian women. It becomes incumbent on the state to prioritise accessibility to vaccines.
औरतों और पुरुषों को बराबर मानने वाला और उनकी बराबरी के लिए लड़ने वाला हर इंसान फेमिनिस्ट कहलाता है| फेमिनिस्ट विचार यह नहीं है कि सत्ता के ढांचे को पलट दिया जाए बल्कि फेमिनिस्ट विचार यह है कि औरतों और पुरुषों के बीच सत्ता का संबंध ख़त्म हो जाए|
Kamaladevi Chattopadhyay was one of the many women who were at the forefront of the Indian freedom struggle whose life accounts remain less celebrated.
The assertion of Dalit groups by ways of creating new media spaces challenges how mainstream media talks about caste and makes them reflect on their social location and power positions
यूपी चुनाव में महिलाओं के संदर्भ में, बदायूं में चुनावी प्रचार करते हुए मायावती ने कहा कि 'यूपी में आतंक का माहौल है।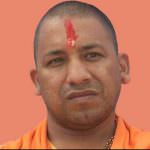 तो आइये जानते है कि बहुमत की ताज़पोशी वाले मुख्यमंत्री योगी आदित्यनाथ के आधी दुनिया से जुड़े मुद्दों पर उनके क्या विचार है -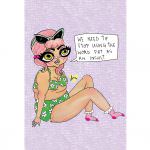 I am a fat girl who has survived this world, and this is my letter of gratitude to every person that has aided my self-acceptance.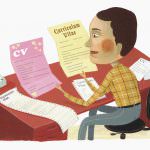 The private sector prides itself on being "beyond" caste, class & gender barriers. Why then, are most firms dominated by the savarna castes?